Sierra Club / Beyond Coal Campaign
By Mary Anne Hitt and Bruce Nilles
As leaders of the Sierra Club's Beyond Coal Campaign, we've experienced first-hand the power of grassroots movements and civil society to profoundly change the world for the better. We celebrate the news that allies from across Europe are joining together to launch Europe Beyond Coal, a coalition that will advance the work of NGOs across Europe to move beyond coal to clean energy. The U.S. Beyond Coal Campaign has been instrumental in retiring half the coal fired power plants in the U.S. and ushering in the clean energy revolution, and we welcome the progress that will undoubtedly be matched by our colleagues across the pond.
After all, it's our shared climate and future that's at stake. Clean air is essential for all of us. Because pollution doesn't respect borders, neither do the all-too-real health consequences burning coal creates around the world. Whether it's a Maryland child suffering an asthma attack linked to a Ohio Valley coal plant, or a father in Amsterdam with a heart attack tied to German coal, preventable tragedies are happening every day. Burning coal is estimated to have caused 19,500 premature deaths across Europe in 2015 and 13,200 deaths in the U.S. in 2009.
Sierra Club / Beyond Coal Campaign
That's why social movements have to transcend borders, too. With coal phase out victories already announced in countries including the UK, France, Italy and the Netherlands, European civil society groups are building major momentum as they launch this major new campaign urging all 28 European nations to move swiftly beyond coal and directly to clean energy. Their goal—backed by the science-based targets to avoid more than 1.5 degrees of warming—is to ensure all of Europe is coal free no later than 2030.

We have roughly the same amount of coal remaining online in the U.S. and in Europe, and if we meet our goals on both continents, we'll have a fighting chance of tackling the climate crisis. Here in the U.S., we are retiring coal plants at the same rate under the Trump administration as we did during the Obama years, and we're also aiming for a coal free power grid by 2030.
As this critical grassroots progress accelerates the shift beyond coal to clean energy, our communities will grow healthier and our economies more vital—whether you're in Pittsburgh or Paris, in Billings or Bonn.
And it must occur as swiftly as possible. Thousands of people are dying from coal pollution around the world every year, and we're in a race against time to keep our climate from spiraling into chaos. Consumers and the market have already chosen cleaner, renewable energy, but as we've seen in the U.S., fossil fuel interests are trying to prevent this transition. That's one more reason the work of this coalition is so essential.
The tide is turning. Here in America, the work of Sierra Club's Beyond Coal Campaign and more than 100 allied groups have helped secure commitments to shut down more than half of the U.S. coal fleet. Each year, these efforts save more than 7,000 lives. Stopping coal pollution is about more than just stopping the climate disruption that threatens us all. It's about leaving our kids a healthier, safer world.
Sierra Club / Beyond Coal Campaign
In Europe, too, people power is making the difference. With the Netherlands, United Kingdom, Finland, France, Italy and Portugal committing to closing their coal fleets in the coming decade, everyday people are seeing and making tangible change. Now, with the new announcement, Europe Beyond Coal is committed to making this transition to a healthier world as swift as possible.

At Sierra Club, we're excited to see a new coalition of civil society groups take this work to the next level. People have seen what is possible due to the great success of our campaign in the U.S., and a lot of great work has happened already in Europe.
As the courageous and forward-thinking European activists know well, a coal plant in any one country is a problem for all of Europe. Air pollution from coal crosses borders, making people sicker and burdening health care systems with extensive—and unnecessary—costs.

We need to stop paying to poison each other, and we all need to work together to make it happen. If we take this responsibility seriously, we can plan a real and meaningful transition that doesn't leave workers behind. To do so requires us to be realistic: The end of coal is coming much faster than many anticipated. Currently, governments and businesses are unprepared to take advantage of the clean energy that is here now—and the jobs that industry creates.
To change that requires vision, leadership and above all, realism. Coal, and other fossil fuels, are in an irreversible decline: Every day we delay is a wasted day that could have been spent diversifying community economies, helping workers transition to new, sustainable jobs.
We can ensure no one is left behind. We can prevent minimize climate disruption, pollution in our air and water, and needless loss of life. But we have to seize this moment.
Thankfully, people across the world are committed to doing just that. We applaud our European friends on the launch of Europe Beyond Coal. We look forward to working together for a safe, healthy future for our families on both sides of the Atlantic.
Mary Anne Hitt is the director of the Sierra Club Beyond Coal Campaign. Bruce Nilles is the senior director of the Sierra Club's Beyond Coal campaign.
EcoWatch Daily Newsletter
Greenpeace
By Lauri Myllyvirta
While some politicians—ahem, Trump!—are trying to prop up the fossil fuel industry, there's been a quiet revolution happening around the world.
People are ditching coal—the main global energy source since 2003—like never before!
Burning coal is the biggest single source of carbon dioxide emissions from human activity, and mining it also releases the potent greenhouse gas methane.
So why is King Coal no longer the energy of the future? New research from Greenpeace and CoalSwarm shows why.
1. More governments are completely ditching coal than ever before!
Twenty-three countries, states and cities will have either phased out coal-fired power plants or set a timeline to do so by 2030. Before 2014, no major jurisdiction had completely phased out coal. How things have changed!
Greenpeace activists block the coal ship 'Paquis' in the Netherlands in 2016.
2. The capital cities of China and India are going coal free!

Three of the G7 economies have decided to phase out coal—with Italy looking like it might also be phasing coal out soon.
3. Twenty-five percent of companies in the coal business have completely pulled out!

This represents nearly 370 large coal-fired power plants shut down or not built in the first place—enough to power around six United Kingdoms, and equivalent to nearly half a trillion U.S. dollars in assets retired or not developed.
Greenpeace activists climb the cooling tower of the largest and dirtiest lignite power station in Greece, in 2015.
4. In the U.S., 14 coal plants have decided to close this year alone.

And that's despite Trump's pro-coal agenda.
5. More people are taking action to stop coal than ever before.

From the UK's Kingsnorth protests, the Beyond Coal movement in the U.S., to artists in Beijing to clean air activists in Delhi, people around the world are protesting dirty, polluting coal in favor of clean, renewable, affordable energy.
It's time we end the age of fossil fuels and help workers and communities transition over to renewables.

Lauri Myllyvirta is the Energy Analyst at Greenpeace East Asia.
waterlust.com / @tulasendlesssummer_sierra .
Each product featured here has been independently selected by the writer. If you make a purchase using the links included, we may earn commission.
The bright patterns and recognizable designs of Waterlust's activewear aren't just for show. In fact, they're meant to promote the conversation around sustainability and give back to the ocean science and conservation community.
Each design is paired with a research lab, nonprofit, or education organization that has high intellectual merit and the potential to move the needle in its respective field. For each product sold, Waterlust donates 10% of profits to these conservation partners.
Eye-Catching Designs Made from Recycled Plastic Bottles
waterlust.com / @abamabam
The company sells a range of eco-friendly items like leggings, rash guards, and board shorts that are made using recycled post-consumer plastic bottles. There are currently 16 causes represented by distinct marine-life patterns, from whale shark research and invasive lionfish removal to sockeye salmon monitoring and abalone restoration.

One such organization is Get Inspired, a nonprofit that specializes in ocean restoration and environmental education. Get Inspired founder, marine biologist Nancy Caruso, says supporting on-the-ground efforts is one thing that sets Waterlust apart, like their apparel line that supports Get Inspired abalone restoration programs.
"All of us [conservation partners] are doing something," Caruso said. "We're not putting up exhibits and talking about it — although that is important — we're in the field."
Waterlust not only helps its conservation partners financially so they can continue their important work. It also helps them get the word out about what they're doing, whether that's through social media spotlights, photo and video projects, or the informative note card that comes with each piece of apparel.
"They're doing their part for sure, pushing the information out across all of their channels, and I think that's what makes them so interesting," Caruso said.
And then there are the clothes, which speak for themselves.
Advocate Apparel to Start Conversations About Conservation
waterlust.com / @oceanraysphotography
Waterlust's concept of "advocate apparel" encourages people to see getting dressed every day as an opportunity to not only express their individuality and style, but also to advance the conversation around marine science. By infusing science into clothing, people can visually represent species and ecosystems in need of advocacy — something that, more often than not, leads to a teaching moment.

"When people wear Waterlust gear, it's just a matter of time before somebody asks them about the bright, funky designs," said Waterlust's CEO, Patrick Rynne. "That moment is incredibly special, because it creates an intimate opportunity for the wearer to share what they've learned with another."
The idea for the company came to Rynne when he was a Ph.D. student in marine science.
"I was surrounded by incredible people that were discovering fascinating things but noticed that often their work wasn't reaching the general public in creative and engaging ways," he said. "That seemed like a missed opportunity with big implications."
Waterlust initially focused on conventional media, like film and photography, to promote ocean science, but the team quickly realized engagement on social media didn't translate to action or even knowledge sharing offscreen.
Rynne also saw the "in one ear, out the other" issue in the classroom — if students didn't repeatedly engage with the topics they learned, they'd quickly forget them.
"We decided that if we truly wanted to achieve our goal of bringing science into people's lives and have it stick, it would need to be through a process that is frequently repeated, fun, and functional," Rynne said. "That's when we thought about clothing."
Support Marine Research and Sustainability in Style
To date, Waterlust has sold tens of thousands of pieces of apparel in over 100 countries, and the interactions its products have sparked have had clear implications for furthering science communication.
For Caruso alone, it's led to opportunities to share her abalone restoration methods with communities far and wide.
"It moves my small little world of what I'm doing here in Orange County, California, across the entire globe," she said. "That's one of the beautiful things about our partnership."
Check out all of the different eco-conscious apparel options available from Waterlust to help promote ocean conservation.
Melissa Smith is an avid writer, scuba diver, backpacker, and all-around outdoor enthusiast. She graduated from the University of Florida with degrees in journalism and sustainable studies. Before joining EcoWatch, Melissa worked as the managing editor of Scuba Diving magazine and the communications manager of The Ocean Agency, a non-profit that's featured in the Emmy award-winning documentary Chasing Coral.
Community leaders from across the U.S. traveled to Washington, DC, Monday to testify at the U.S. Environmental Protection Agency's Effluent Limitations Guidelines (ELG) hearing, demanding Donald Trump and his EPA administrator, Scott Pruitt, stop pandering to billionaire coal executives and protect every family and community from coal plants dumping toxic, industrial sludge into their drinking water supplies.
The EPA hearing was held to discuss Pruitt's decision to delay compliance deadlines for strengthened protections against coal plant wastewater dumping. Prior to their testimony at the hearing, local community leaders, concerned citizens and environmental group leaders held a press conference at the National Press Club to share their personal stories on how coal plants pollute their local water supplies. After the press conference, they traveled to EPA headquarters to testify at the hearing, where a mobile billboard reading "polluted wastewater is hard to swallow" circled.
In his testimony, Waterkeeper Alliance President Robert F. Kennedy Jr. countered the utilities' claims that making these investments would cause harm, comparing the harm to industry profits to the lasting developmental harm that mercury has on children. He also questioned the basis for the EPA hearing.
"This hearing is illegal," Kennedy said. "I know the Clean Water Act and Administrative Procedure Act backwards and forwards. Nothing in there gives you authority to suspend a rule. There has already been a rulemaking that gave us the limits that EPA is now trying to destroy."
Before being strengthened in 2015, EPA hadn't updated clean water protections for coal plant dumping in more than 30 years. The previous, decades-old standards allowed coal plants to release billions of pounds of contaminated wastewater directly into our rivers, lakes, and bays every year. This wastewater contains dangerous and toxic heavy metals like mercury, arsenic and lead, which can cause long-term health problems, especially in children and pregnant women. They can cause cancer, impair mental development and learning ability, and even threaten a child's life. Due to this lack of oversight, nearly 40 percent of all coal plants dump their toxic pollution within five miles of a downstream community's drinking water intake. The 2015 ELGs were an important and long-overdue step toward cleaner water for all Americans, which Pruitt now threatens to reverse.
"Today, the millions of people that Donald Trump and Scott Pruitt are putting at risk in their mad dash to appease polluters are actually being represented in Washington," Mary Anne Hitt, director of Sierra Club's Beyond Coal campaign, said.
"For those who traveled all the way to our nation's capitol to testify before the EPA, and the many more who submitted comments, today's fight is about getting the peace of mind that our water is safe to drink," Hitt continued. "It's about giving our children glasses of water and knowing it won't make them sick. And most importantly, it's about making sure that our government will put our health, and the health of every other American before the profits of billionaire coal executives that want four country homes instead of the two. We are standing together demanding that Trump and Pruitt follow the law and protect our communities from industrial sludge being dumped into our waterways."

Waterkeeper Alliance staff attorney Pete Harrison added, "The Trump administration is resorting to increasingly absurd and illegal tactics to elevate the most powerful polluters above the law. It's encouraging to see so many people come to Washington to demand protections for their water, even in the face of this administration's wanton disregard for the safety of the American people."
Watch the video from the press conference here:
www.youtube.com
By Katie O'Reilly
Two years ago—long before coal became one of the most dominant and controversial symbols of the 2016 presidential election—Bloomberg Philanthropies approached production company RadicalMedia with the idea of creating a documentary exploring the U.S. coal mining industry. Last spring, they brought on Emmy-nominated director Michael Bonfiglio, tasked with forging a compelling story out of the multitudes of facts, statistics and narratives underlying the declining industry.
The production team spent the next year traveling from Appalachia to the West's Powder River Basin, and beyond, to mine coal's effects on our economy, health and climate. They wrapped From the Ashes just one week before its April 26 world premiere at the Tribeca Film Festival, where it was introduced by New York City mayor Michael Bloomberg—a longtime supporter of the Sierra Club's Beyond Coal campaign. The film depicts Americans across the country as they wrestle with the legacy of the coal industry, its future under the Trump administration, and the direction of U.S. energy policy.
Right before the film's June 2 premiere in New York and California, Trump withdrew the U.S. from the Paris climate accord. So, the team tweaked the film accordingly. On June 25, at 9/8 p.m., the final version will air globally on National Geographic; audiences in 171 countries will be privy to this intimate glimpse into the cultural zeitgeist that is coal.
From the Ashes highlights the complexity of coal by shedding light on the lived experiences of those closest to it. Viewers meet the spouse of a laid-off coal worker in West Virginia who, while far from identifying as a leftie treehugger, knows that the drinking water in her home isn't safe, as mountaintop removal rages nearby. The film analyzes how, for more than a century, mining and energy companies have been privatizing coal's profits, while socializing its costs. It features economic development incubators in rural Appalachia, as well as the Sierra Club's Beyond Coal campaign director Mary Anne Hitt, a West Virginian, discussing ways in which we as a society might chart a path forward. It also showcases beautiful American landscapes, underscored by original compositions from Mark Orton, known for scoring 2013's Nebraska.
"No matter where your political allegiances lie, or how much of an environmentalist you do or don't identify as, when you see real people being poisoned because of an outdated form of energy, most people, we hope, will come away, saying, 'We've got to do better—for our public health, our economy and our children,'" Bonfiglio said.
Sierra recently chatted with the director about exactly how we can do better, and also about the challenges of capturing such a divisive hot-button on film.
Sierra: Who was your target audience?
Bonfiglio: That was the big question. A lot of films that are issue-oriented tend to preach to the choir, which can be wonderful—you can galvanize your base and arm people with information, and just energize them. But, we decided to go for as broad of an audience as possible, because we were hoping to reach people who may not agree with the central premise of the film—which is that coal is a 19th-century technology that is now totally out of place. Regardless of where you as an audience member stand, we want you to see something that shifts your thinking a little bit—whether it reinforces things you already knew and felt, or else introduces you to the multitude of reasons why coal is a thing of the past.
Sierra: Until watching this film, I didn't realize the extent to which coal companies secured monopolies over Appalachian economies—leaving residents with virtually no other choice of employment.
Bonfiglio: Economic diversification in coal country is a really important conversation we wanted to address. One of the things that was really important to me was pointing out the fact that there are roughly 51,000 coal miners in the country—more people are employed by Whole Foods. One point of view is, "Tough luck guys, it's a small number; sorry, but you're out of work." The other way to look at it is, "Hey, that's not that many people that we as a nation can pay back for the sacrifice and contribution they've made to our economy for generations, by investing in these communities' economic diversification."
Nobody wants to be told that what they do for a living, how they put food on their table, is bad for the world. And if you're not given any other choice, it certainly affects the way you look at an issue. But it's not an impossible task to provide good employment for people by investing in initiatives like Coalfield Development, which creates opportunities for artisans, entrepreneurship, and tradespeople in West Virginia. It's not charity—it's about trying to build for-profit enterprises, and encouraging other industries to locate in Appalachia, and taking advantage of the incredible opportunities that renewable energy will and can provide for workers all across the country. We need to be encouraging the economic growth that transition can bring to the nation.
Sierra: Tell me about your research process into the coal industry and its surrounding issues.
Bonfiglio: I'm an environmentalist, and I'm passionate about all those issues, but I didn't know very much about coal itself when the idea was first presented to me. At first, I was all, "It's a rock; it's boring" [laughs], but as I became more educated about the issue, I realized that from this little rock, not only have economies and nations been built, but lives are being affected, because currently, people are dying because of this. This rock is the biggest contributor to climate change. Of all the things that are contributing to climate change, eliminating coal from our energy sector would have the most enormous impact. The chunk of CO2 emissions from coal, in comparison to how useful it is nowadays, was very surprising to me. If you're tackling a big problem, you go after the low-hanging fruit first, and that's what the coal industry is—the easiest thing to eliminate. In the same breath, however, we need to take care of the people who've been working in those industries, by diversifying the economies that have consistently been monopolized by the coal industry.
Sierra: Tell me about your on-screen approach to climate change.
Bonfiglio: We tried not to focus on the climate, because it's so polarizing. In the world of this film, it's fine if you don't believe what all the scientists are saying. We wanted to emphasize all the other reasons why we need to be looking at a future that's moved beyond coal. So, we focused on the public health issues, and the economic issues. We tried to present the issues and arguments from as many sides as we could, and explore as many points of view as possible.
Sierra: You started working on this film before the 2016 presidential election. Did the outcome change the course of the film?
Bonfiglio: Yes and no. Like almost everyone else in the country and on the planet, we anticipated a different outcome. Originally, I think the tone of the film, which we didn't abandon at all, was going to be a little more of a reassurance: "Hey, this is happening. Coal is going away naturally, primarily because of market forces, and for a plethora of other reasons; it needs to." So we'd initially envisioned our message as being, "Hey, it's gonna be okay—this is actually a great opportunity for a healthier, better, more prosperous society." And that's still very much present in the film, but the events of the election forced us to look at some of the negative things that are happening, such as the cancellation of the Stream Protection Ruleand our withdrawal from the Paris climate agreement, and to really give the issue more urgency.
Bonfiglio: So I think the message that developed from there is that it doesn't matter what Trump and Pruitt and all these people do. Well, it certainly does in the short term—especially in terms of public health! But in terms of the larger climate, those decisions aren't being made by the federal government; they're being made by municipalities and corporations and other bodies that are saying, by and large, "We want to transition to renewable energy! We don't want to burn coal." Those are the forces that are going to allow us to avoid climate catastrophe. The idiocy of the federal government under this current administration is simply delaying the inevitable. And along the way, they're continuing to con people into thinking that coal is going to come back. It's not. The people in power need to level with the American people, and invest in alternatives, and provide incentives for this inevitable transition. Because we can either be left behind while the rest of the world passes us by, or we can be innovators, and embrace the fact that over the past 10 years, renewables have plummeted in cost. Municipalities are saying, "We don't care about the treehugger leftie element of this; we're doing this because it's cheaper. If the byproduct is that our air and water is no longer poisoning us—and even if we don't believe that climate change is caused by humans—we don't really care; we're getting cheaper energy. What's the downside?"
Sierra: On the spectrum between objectivity and advocacy, where do you see this film falling?
Bonfiglio: I don't think there's any such thing as a completely objective documentary. We tell ourselves there is, but any time you make an edit, or point a camera in a certain direction, a choice is being made. So, I don't want to pretend this film doesn't have an agenda. Its biggest agenda is to educate people about issues that I think most of us don't think about on a daily basis—like where, when you turn on a light switch, that electricity is coming from, or how it's generated. So we're hoping the film helps people to think about that a bit, and decide for themselves what we should be doing about our electricity, and where it comes from.
Above all, we hope this film can educate people about an issue they may know nothing about. Or, if they know a lot about it, we're hoping the film will encourage them to look at it a little differently. We couldn't have anticipated what a big deal coal would become in the course of the campaign and election, but since it has, we hope we can talk about the issue with some real, hard facts and information, with some human stories, to help audiences better understand the impact at local levels.
Sierra: What was the most challenging aspect of making this film?
Bonfiglio: Aside from our pretty insane production schedule—we were meeting with people all over the country—the challenge was in packing in as many facts as we could, while still keeping the information digestible and palatable, and the film entertaining. We constantly asked ourselves, "Why is this a film instead of a magazine article?" We tried to craft it in such a way that you could relate to and identify with the characters, and connect to stories that have a visual and atmospheric component. Because the film is packed with information and stats and facts and figures—it needed to not be a bunch of work to sit through. You've still gotta bring your brain, but hopefully we've made it as easy as we could.
Sierra: Did you encounter any challenges finding your sources?
Bonfiglio: A lot of people we approached said no. We couldn't even get anyone from the main trade organization that represents the coal industry. It was very difficult to get people to talk to us, but the ones who did, I think, were willing to do so because we said, "Regardless of what side you're on, we want to hear your voice." It's so important to talk to each other, and understand where we're coming from—this is not an issue that's going to get solved by one side steamrolling the other, as we're seeing right now. It doesn't work. So by showing multiple sides to the issue, I hope people can walk away with the understanding that we can do things differently, and that there's incredible opportunity in doing so. We can be a stronger, more economically robust, healthier, and cleaner nation if we can look at these things not only through our own point of view, but that of other people. Hopefully, the film will help contribute to that dialogue.
Sierra: What's audience reception been like? Are you experiencing any opposition?
Bonfiglio: No, people have been incredibly receptive. I think that by and large, people appreciate that we're not trying to denigrate legitimate points of view. It's one thing to be critical of someone like Trump, who is lying to people, and who doesn't have any skin in the game. It's another to be critical of an out-of-work coal miner just trying to do what we're all trying to do—live their life and provide for their families. I have no problem doing the former—criticizing a con artist fraud like Trump. But when you're talking to a regular person trying to do their best, you can't criticize that. You have to listen. So, I think people have responded positively to the fact we're giving multiple points of view their due, while also offering alternatives that don't leave people out in the cold. There's been a false narrative that we have to have either jobs and a healthy economy or a healthy planet. I think it's the opposite. In the film, West Virginian officials admit that even in coal's heyday, West Virginia was still in the bottom five percent of the U.S. economy.
Sierra: Are you hoping to inspire any direct action? What can concerned viewers do?
Bonfiglio: I hope it makes people empathize more, and also contact their representatives, and their local utilities, to figure out where their energy comes from, and if there's an alternative to sign up for. Here where I live in New York, it takes 30 seconds, through ComEd, to switch to a cleaner option. And if your utility doesn't provide an alternative to fossil fuels, I hope you tell them you want that! On our website, viewers can check out all kinds of information and things they can do. There's also a Crowdrise campaign that's been launched to benefit Coalfield Development and other economic diversification efforts in coal country—Bloomberg is matching all donations to that campaign, up to three million dollars. So, people can directly support the great work that these people are doing in coal country to provide alternative employment for those who are out of work, or seeking work outside of the coal industry.
Reposted with permission from Sierra Magazine.
Sources close to the Trump transition team told Politico that Oklahoma Gov. Mary Fallin is the frontrunner for the Interior secretary position. Fallin, who is a climate change denier and was one of the first governors to oppose the Clean Power Plan, met with Trump last week in New York, where their conversation focused on the energy industry and Native tribes.
According to Politico, Fallin is an "advocate of oil and gas development, she signed a bill last year that would prevent Oklahoma cites from enacting bans on drilling."
Elaine Chao, former labor secretary under Bush II (left). Oklahoma Gov. Mary Fallin is the frontrunner for the Interior secretary position (right).
Meanwhile, Trump announced Elaine Chao, former labor secretary under Bush II, as his pick for secretary of transportation; Chao, who is married to Kentucky Sen. Mitch McConnell, left the board of Bloomberg Philanthropies in early 2015 after the charity announced it would be increasing its donations to the Sierra Club's Beyond Coal campaign.
"As secretary of transportation Elaine Chao will spearhead a Trump plan to plunder the government for Trump's friends and family's financial gain," Friends of the Earth climate and energy program director Benjamin Schreiber said.
"A massive corporate welfare plan for contractors is not an infrastructure plan, it's a travesty and a threat to the planet. Avoiding the worst impacts of climate change will require a radical reshaping of our transportation system to move us away from fossil fuels. The U.S. urgently needs a secretary of transportation who will lead this transition. As secretary of labor, Chao dismantled critical mine safety regulations and showed that she values fossil fuel profits above all else. She is the wrong choice to lead the transition to a green energy economy that will provide lasting jobs and protect the planet."
For a deeper dive:

USA Today, AP, New York Times, NPR, Washington Post, Guardian, PBS, Christian Science Monitor
For more climate change and clean energy news, you can follow Climate Nexus on Twitter and Facebook, and sign up for daily Hot News.
There was a record amount of new renewable energy installations globally in 2015, with 500,000 solar panels installed every day.
According to the International Energy Agency (IEA), total clean power capacity increased by 153 gigawatts, overtaking coal for the first time.
"We are witnessing a transformation of global power markets led by renewables and, as is the case with other fields, the center of gravity for renewable growth is moving to emerging markets," Dr. Fatih Birol, the IEA's executive director, said.

The agency also raised its five-year forecast for renewable energy by 13 percent and now expects renewables to be 42 percent of global energy capacity by 2021.
"Last year was a year of records for #renewables" says IEA Executive Director @IEABirol. Find out more 👉… https://t.co/7Hh21UjHN8

— IEA (@IEA)1477384270.0
For a deeper dive:

Guardian, Reuters, Politico Pro, Financial Times, Bloomberg, PV Magazine, San Diego Union-Tribune, CNBC, BusinessGreen

For more climate change and clean energy news, you can follow Climate Nexus on Twitter and Facebook, and sign up for daily Hot News.

The Ohio Public Utilities Commission (PUCO) approved a scheme Wednesday that will force FirstEnergy's customers to hand over approximately $200 million annually to the company and its shareholders for the next 3-5 years. Customers will receive virtually nothing in return for this massive subsidy, which could ultimately reach $1 billion.
A coal-fired power plant on the Ohio River. Robert S. Donovan
Under Wednesday's order, FirstEnergy will begin to receive hundreds of millions of dollars, with effectively no strings attached. Although characterized as a "distribution modernization rider," nothing in the commission's order requires that these customer dollars be invested in modernizing Ohio's electrical grid or in any way be spent to benefit Ohio customers. Instead, the dollars can be siphoned off from FirstEnergy's Ohio utilities and used to bail FirstEnergy Corp. out of its poor coal investments while boosting the profits of corporate shareholders.
"Today's decision takes hundreds of millions of dollars out of customers' pockets in order to create a massive slush fund for FirstEnergy Corp. and its shareholders," said Shannon Fisk, attorney at the non-profit environmental law firm Earthjustice.
"And the fact that FirstEnergy asked for billions more does not make this decision any less unreasonable. Rather than forcing customers to prop up profits for a corporation that made a bad bet on aging coal plants, the commission should be looking after customers and ensuring investments in job-creating renewable energy, energy efficiency and smart grid initiatives."
Through Wednesday's decision, the commission has aided FirstEnergy's efforts to sidestep a recent order of the Federal Energy Regulatory Commission (FERC) that raised serious questions about FirstEnergy's previous bailout proposal. Under that proposal, customers would have directly assumed all of the financial risk of financially struggling coal and nuclear plants owned by FirstEnergy Corp.'s unrelated competition generation business.
In late April, FERC ruled that FirstEnergy's previous bailout proposal—which PUCO had approved a month earlier—may violate federal safeguards concerning transactions between public utilities and their unregulated affiliates. FERC blocked FirstEnergy's bailout scheme pending a federal review. Rather than submit its proposal for FERC review, FirstEnergy concocted a new scheme intended to bypass the FERC order. Although the bailout ultimately approved by PUCO is structured a bit differently and Wednesday's order mentions grid modernization in passing, the fact remains that this bailout poses the same risk to customers that the FERC order sought to prevent.
"In this long-awaited and complicated decision, PUCO missed a critical opportunity to seriously focus FirstEnergy on the more diversified, cleaner energy future that tens of thousands of customers wrote the commission asking for," said Dan Sawmiller, senior representative for Sierra Club's Beyond Coal Campaign in Ohio.
"A few months ago, FirstEnergy took an important step in moving beyond coal when it announced closure of four units at its Sammis coal plant. With PUCO's decision now issued, we hope to be able to work with FirstEnergy to accelerate its path beyond coal and nuclear and toward new investments in clean energy, energy efficiency and other modern grid initiatives like infrastructure for electric vehicles."
Wednesday's order marks the latest development in a more than two-year effort by FirstEnergy to obtain a customer-funded bailout. Throughout that time consumer groups, industrial customers, independent power producers and environmental non-profits have united in challenging FirstEnergy's efforts as contrary to law and bad for customers. Challenges before the Ohio Supreme Court and FERC to the commission's approval of the bailout are expected.
El Paso Electric celebrated the milestone of becoming Texas and New Mexico's first coal-free utility at an event held in downtown El Paso Wednesday. The Sierra Club joined speakers from across the city to mark this achievement.
@TexasSierraClub
Over the last several years, El Paso Electric has been working on ways to provide power in its Texas and New Mexico territories without the coal-fired electricity it has obtained for decades from the Four Corners coal-fired power plant located within the Navajo Nation. The Four Corners coal plant has been one of the largest sources of carbon pollution in the country for many years, as well as a large source of nitrogen oxides and sulfur pollution that impact public health in indigenous communities. El Paso Electric owned a seven percent share of the plant until its coal-free announcement last week.
While other utilities in the region decide how much longer they intend to operate the 50-year-old Four Corners coal plant, El Paso Electric made the wise decision to get out of the coal business and instead focus its resources on cleaner energy like solar power.

"I congratulate El Paso Electric on ending its ownership and affiliation with the Four Corners coal power plant in New Mexico," Dr. Al Armendariz, deputy regional director of the Sierra Club's Beyond Coal Campaign, said.
"While there is still more work to be done to fully realize Texas and New Mexico's renewable energy potential, we know that shifting away from carbon-polluting coal plants is one of the most important things we can do to avoid the worst impacts of climate change, which is already making droughts more serious and drying up the Rio Grande.
"As a native of El Paso, I am proud the local utility is providing my family with cleaner power including a growing amount of zero pollution solar energy. I am also pleased that El Paso Electric has embraced fair treatment of people who aim to produce power through rooftop solar," Armendariz added.
Statewide, Texas draws nearly 19 percent of its power from coal and New Mexico draws 37 percent of its power from coal. With some utilities like MidAmerican Energy in Iowa on the path to getting nearly 85 percent of its power from renewable energy by 2020, El Paso Electric is one of the first utilities in the south central U.S. to start catching up to its peers in the utility industry. Since 2010, 238 coal-fired power plants nationwide have been announced to retire, comprising a whopping 45 percent of all the coal plants operating just six years ago.
"We commend El Paso Electric on a decision that embodies a tectonic shift across the country away from carbon-polluting coal to clean energy," said Antha N. Williams, head of environmental programs at Bloomberg Philanthropies, which has provided $80 million to the Sierra Club's Beyond Coal Campaign.
"Businesses recognize that renewable energy not only protects the health of American citizens and mitigates the impacts of climate change, but it also makes sense economically—saving consumers on their bills in the long run and creating jobs in emerging industries. This transition is happening as a result of smart advocacy and leaders who understand the future of our energy economy will be driven by clean power, not coal."
According to El Paso Electric, the utility will be eliminating one billion pounds of carbon dioxide from its annual emissions by no longer being dependent on the Four Corners plant, while also preventing another billion pounds of carbon dioxide via the operations of its large-scale solar facilities.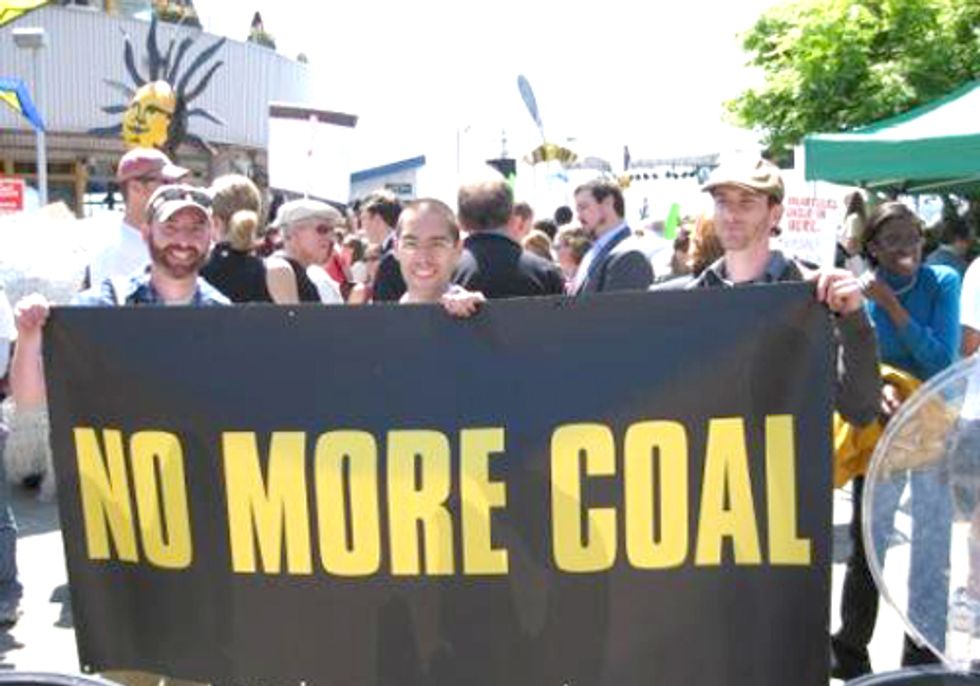 On Feb. 29 the Sierra Club marked a major milestone in the transition to clean energy as the Fisk and Crawford facilities in Chicago became the 99th and 100th coal-fired plants to announce retirement since January 2010. These iconic Midwest Generation owned plants are two of nine coal-fired plants from Chicago to Pennsylvania that announced plans to retire, including the Portland plant in Mt. Bethel, Pennsylvania.
The Sierra Club's goal is to retire one third of America's polluting coal plants by the year 2020 and replace that power with clean energy like wind and solar. Coal industry executives have called the Beyond Coal campaign "unrelenting and dramatic," with "hard hitting messages that put local officials in uncomfortable positions." A powerful grassroots movement has grown dramatically in recent years, made up of dozens of local and national groups and more than a million people taking action around the country.
"We are winning as city by city, communities are standing up and saying no to coal," said Mary Anne Hitt, director of the Beyond Coal campaign. "This latest milestone underscores the movement occurring across the country, and we will not power our future with the outdated energy sources of the 19th century. Now we must ensure that the transition from coal to clean energy happens in a way that protects workers and communities."
Pollution from coal-burning power plants contributes to a host of health problems, including respiratory illnesses and asthma attacks, heart disease and cancer. Retirement of these 100 plants is estimated to prevent more than 2,042 premature deaths, 3,299 heart attacks and 33,053 asthma attacks, according to the Clean Air Task Force.
"The Beyond Coal campaign deserves a big congratulations and thank you from everyone who values clean air," said Michael Bloomberg, philanthropist and mayor of New York City, whose Bloomberg Philanthropies recently donated $50 million to the Beyond Coal effort. "We are clearly witnessing the end of our dependency on coal and the move toward a cleaner energy future."
In addition to securing retirement dates for more than 100 coal plants nationwide and continuing to keep a watch on their progress to ensure they phase out on schedule, the Beyond Coal campaign has prevented 166 new coal plant proposals from being built. Preventing new coal plants and retiring existing coal plants has opened the space for clean energy. The U.S. solar and wind capacity is now over 50,000 megawatts, enough to power 11 million homes, and nearly 180,000 people are now employed by the solar and wind industries.
Many energy companies have decided not to invest in new coal plants due to economic reasons. A recent report by the Energy Information Agency predicts that coal-fired electricity will continue to decline in coming years.
Since the Beyond Coal campaign began:
Proposals for 166 new coal-fired power plants have been abandoned, opening market space for clean energy.
The campaign has helped secure retirement dates for 106 existing plants, meaning nearly 13% of current coal generation is now slated for retirement.
New mountaintop removal mining permits have slowed to a trickle.
19 colleges and universities have won fights to phase out coal plants on their campuses, thanks in large part to the hard hitting campaigns of Sierra Student Coalition.
Hundreds of thousands of people have mobilized in support of strong clean air and water protections.
Sierra Club and its allies signed an agreement with the Tennessee Valley Authority to phase out coal plants, representing the biggest clean air agreement in the history of the Southeast.
 "As America transitions away from coal, we must ensure that the communities, workers and families who have lived with and worked with coal will have opportunities to help lead us into a clean energy future," said Beyond Coal campaign lead volunteer Verena Owen.
For more information, click here.
—————
The Sierra Club's Beyond Coal campaign started as a three-person campaign in 2002 and has quickly grown into a powerhouse effort that is changing the way America produces energy. In 2001, the Bush administration met with coal industry representatives as part of a closed-door energy task force, to craft plans for a new "coal rush" -- the construction of 150 new coal-fired power plants. Had the industry prevailed in building these plants, the nation would have been locked into the use of 19th-century dirty fuels for the foreseeable future. The potential for entrepreneurs to develop wind, solar and other clean technologies would have been crippled. Working with local people in neighborhoods across the country, Sierra Club organizers began fighting Big Coal's efforts to push through these plants. Together, they achieved one victory after another.
The Sierra Club is the largest grassroots environmental organization in the country, with over 1.4 million members and supporters.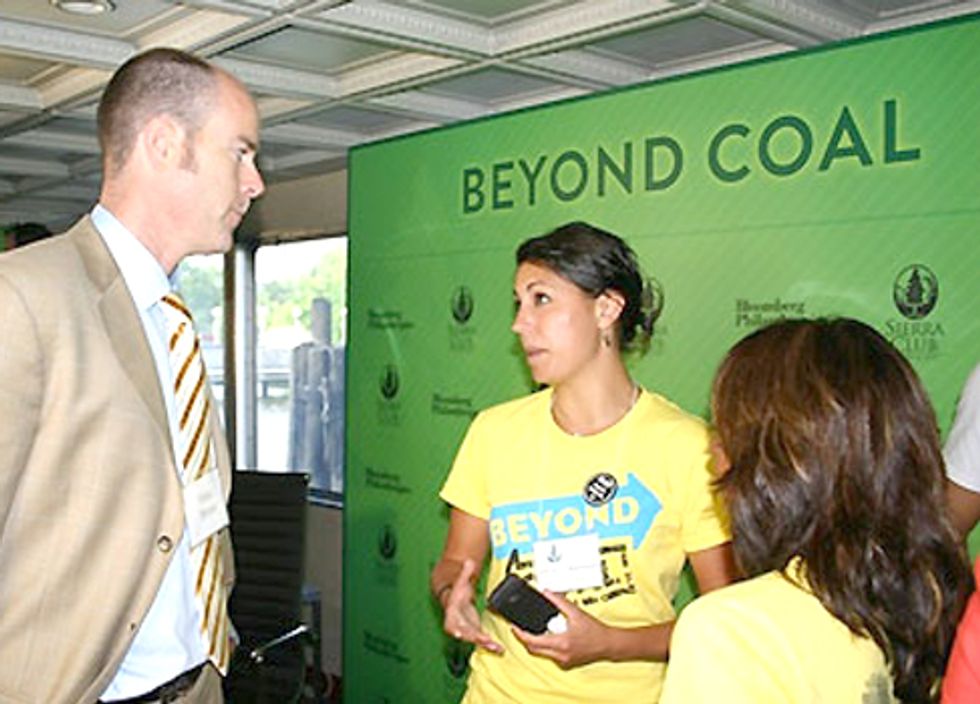 On Feb. 29, Mayor Rahm Emanuel and Midwest Generation announced the planned retirement of the Fisk and Crawford coal plants, two of the oldest and dirtiest coal-fired power plants in the nation located in the heart of Chicago's Southwest side. According to an agreement signed by Midwest Generation, the Clean Power Coalition, and the City of Chicago, the Fisk coal plant in Pilsen will retire in 2012 and the Crawford coal plant in Little Village will retire by 2014. As part of the Chicago Clean Power Coalition, Sierra Club has worked with an incredible group of local community organizations to retire these coal plants due to the dangerous health impacts on the families of Chicago.
"Today's announcement of the retirement of the Fisk and Crawford coal plants is a triumph for Chicago families," said Sierra Club's Executive Director Michael Brune. "These old and dirty plants have been polluting two thriving Chicago neighborhoods for over 100 years. The effort to end pollution from the plants has been an uphill battle for a very long time. This announcement is the culmination of many years of hard work by local families and concerned residents in Pilsen and Little Village, and this victory belongs to them. Pollution from these coal plants has been making local residents sick since 1903, contributing to asthma attacks, respiratory illnesses and other health problems. This is giant leap in our work to move America beyond coal."
Chicago is the only major metropolitan area with not only one, but two polluting coal plants within the city limits, and the Sierra Club, along with the Chicago Clean Power Coalition, has been working with Mayor Emanuel to retire these two Midwest Generation plants. The coal burned in these plants is brought in from Wyoming, the power is sold out of state, and the profits go to a California-based company, leaving Chicago to deal with the pollution. The announcement marks the end of a long and difficult battle led by the Chicago Clean Power Coalition to protect the health of the Pilsen and Little Village residents.
"This is a grassroots victory for environmental justice. Over the past year-and-a-half, hundreds of Chicagoans have logged calls to their Aldermen, to the Mayor, to Midwest Generation, delivered thousands of postcards and petitions, marched in the streets and demanded that every person, regardless of who they are where they live, has the right to breathe clean air," said Tony Fuller, volunteer for the Sierra Club. "This victory proves that when communities and organizations work together, they can stop big polluters in their tracks."
According to a 2011 National Association for the Advancement of Colored People (NAACP) report, Crawford and Fisk were ranked number one and number three respectively on a list of the top environmental justice offenders national wide.
"This is a tremendous victory for our frontline communities who are forced to breathe this air day in and day out," said Rosalie Mancera of Pilsen Alliance. "This is the first of many victories to come in Illinois, as people from all different backgrounds will come together to move coal out of their back yards and bring clean air and clean jobs to their neighborhoods."
While this is a tremendous victory for the health of Chicagoans, Midwest Generation still has four other major coal plants throughout Illinois. Midwest Generation will be making critical decisions in the next several months with whether to make risky investments in retrofitting these old coal plants or choose to set retirement dates and invest in clean energy.
"Chicagoans can breathe easier thanks to Mayor Emanuel's leadership in closing these old, polluting coal plants," said Jack Darin, director of the Sierra Club, Illinois Chapter. "Mayor Emanuel knows that moving Chicago from coal to clean energy works for all of us, and we applaud him for his efforts to bring cleaner air to Pilsen, Little Village, and all of Chicago. Now, as America transitions away from coal, we call on Midwest Generation and other power companies to ensure that communities, workers and families will have a just and stable transition from working with coal to becoming leaders in a clean energy future."
Last Year the Sierra Club joined forces with Michael R. Bloomberg, Mayor of New York City, and his Bloomberg Philanthropies to combat the dangerous health effects coal pollution has on children and families across the nation.
"Mayor Rahm Emanuel and the City of Chicago have taken a big step forward in building a healthier and environmentally sustainable city. Mayor Emanuel is a leader who understands the need for immediate steps to improve public health and make long-term investments in our urban infrastructures," said Michael R. Bloomberg, philanthropist and mayor of New York City. "Today is also a great step forward for the Beyond Coal Campaign that has been working with Mayor Emanuel, residents, and local organizations. With today's development, Chicago joins the legion of cities across America who have committed to putting our country on a new energy path."
Chicago has been a key target for Sierra Club's national Beyond Coal campaign, aimed at replacing dirty, polluting coal-fired power plants with clean energy like wind and solar power.
The Fisk and Crawford plants are the 98th and 99th plants to be retired since the Beyond Coal campaign began. They join the ranks of coal plants like Cane Run in Louisville, Kentucky and GenOn in Alexandria, Va. and a fleet of First Energy Plants in Ohio who announced their historic retirements in recent months. The Beyond Coal Campaign aims to replace dirty, polluting coal-fired power plants with clean energy like wind and solar power. The campaign, in conjunction with allies around the country, have stopped more than 150 coal plants from breaking ground, and the number of planned retirements continues to grow as the nation transitions to a clean energy future.
For more information, click here.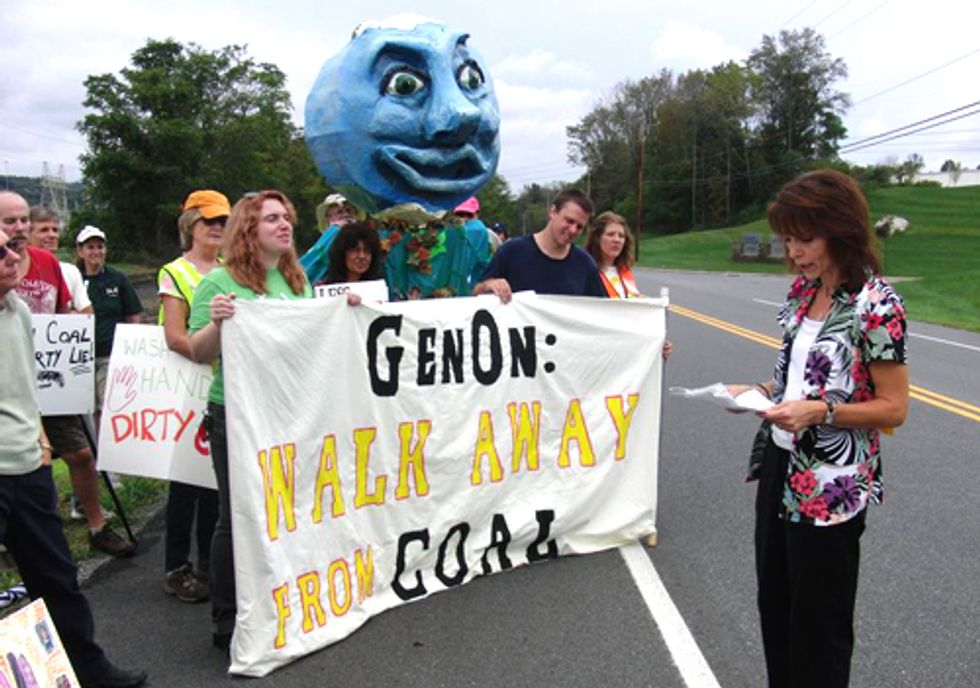 GenOn Energy Inc., a major nationwide energy generator, announced on Feb. 29 that the company will retire seven of its oldest, dirtiest coal-fired power plants.  These plants are located in Pennsylvania and Ohio, two states whose residents are most affected by pollution from coal-fired power plants.
GenOn announced the following retirements during a meeting with investors—Portland, Shawville, Titus, New Castle and Elrama in Pennsylvania and Niles and Avon Lake in Ohio. In total, these retirements will bring 2,980 megawatts of dirty and dangerous coal pollution to an end.
Pollution from coal-fired power plants, including sulfur dioxide, nitrous oxides and mercury, contributes to four of the five leading causes of death in the U.S.—heart attacks, stroke, respiratory illnesses and cancer. Closure of the seven plants will prevent more than 179 premature deaths, 300 heart attacks and 2,800 asthma attacks, according to data from the Clean Air Task Force. That same report estimated the total economic impact of premature deaths and disease from these plants at more than $1.3 billion.
"Above all, this is a win for public health and for families who have been breathing polluted air from these outdated plants," said Bruce Nilles, senior director of the Sierra Club's Beyond Coal campaign. "GenOn has recognized that operating outdated, dirty coal plants just doesn't make economic sense anymore, especially in a time when constructing a wind farm is now cheaper than building a new coal plant. What matters now is ensuring that GenOn does the right thing and transitions these workers into the growing clean energy sector."
One of these coal-fired power plants, the Portland Generating Station, is the subject of a landmark ruling by the U.S. Environmental Protection Agency (EPA) requiring the plant to reduce the pollution it releases and stop it from carrying over from the plant's home state into New Jersey. The plant opposed that ruling, which was the first of its kind on a single-source emitter; the Sierra Club, in a coalition of environmental groups including Clean Air Council and Greenpeace, filed notice to join the lawsuit to defend EPA's ruling.
Activists in Ohio praised the planned plant retirements at Avon Lake and Niles. "For decades, these plants have been polluting our air and water," said Dave Simons, a Cleveland, Ohio resident and Energy Committee Chair for the Ohio chapter of the Sierra Club. "Now we can look forward to a cleaner, brighter future when no one will get sick because of pollution from these plants."
But activists in both states also stressed the need for GenOn to ensure that its workforce will be transitioned into other employment when the plants are retired. "GenOn may have recognized that it just makes good economic sense for them to close these plants, but now they have the responsibility of making sure that their business decision doesn't mean unemployment for their workers," said Rashay Layman, organizing representative with the Sierra Club's Beyond Coal campaign in Ohio.
The retirements, the most recent in a wave of similar announcements from energy providers, come at a time when the nation's share of clean energy is at a record high. "Today's news is part of a national trend of clean energy replacing coal, with states like Iowa and South Dakota that generate 20 percent of their electricity from wind," said Randy Francisco, organizing representative with the Beyond Coal Campaign in Pennsylvania.
Coal plants are major sources of climate disruption and toxic air pollution like mercury, soot and carbon pollution. These seven plants bring the tally of coal plant retirements to 106 since the Sierra Club's Beyond Coal campaign began work to responsibly retire coal-fired power plants and develop clean energy in 2010.
For more information, click here.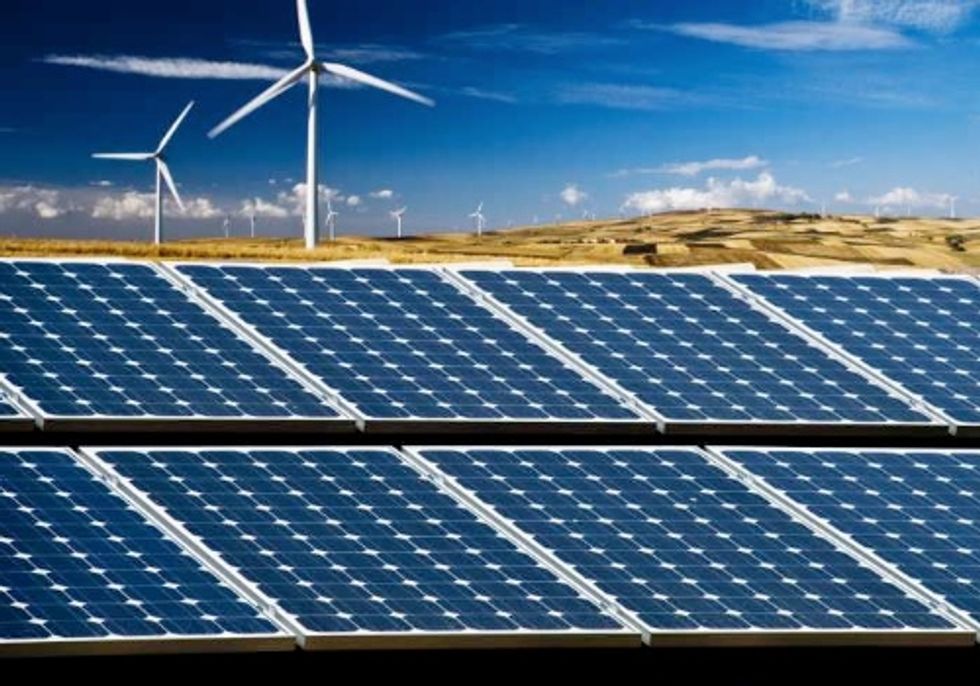 The Beyond Coal campaign is on the brink of another major victory with FirstEnergy's news to retire a whopping 3,290 MW of coal in Ohio, Pennsylvania, Maryland and West Virginia. This news means cleaner air for thousands of Americans, but there's some unfinished business. The transition from coal to clean energy needs to happen in a way that protects workers and communities and creates more opportunities in Ohio for home-grown renewable energy.
Ohio's renewable energy sources and jobs are here and now. Already 7,500 Ohioans are employed by the wind industry1 and 1,500 in solar manufacturing. We have already gotten started and the right policies in place will expedite our transition from coal to clean energy.
In other places across the country where we've begun the transition beyond coal to clean energy, it has been done in a way that protects jobs and local communities and is even supported by local unions.2 This was done in cooperation with local leaders, which is why we need leadership, not hand-wringing, from people like Governor John R. Kasich.
It is passion and hard work that has halted new plants from coming online in Ohio and led to the retirement of these aging, polluting plants. It will be the same dedication from communities and elected officials that provide a positive transition to clean energy.
For more information and to let Governor Kasich know that you want him to support policies that advance clean energy in Ohio, click here.
--------
References:
1 http://elpc.org/wp-content/uploads/2011/01/OhioWindSupplyFinal_HQ.pdf
2 http://sierraclub.typepad.com/compass/2012/02/clean-air-and-public-health-wins-now-will-energy-company-stand-up-for-its-workers.html