This website uses cookies to ensure you get the best experience while browsing it. By clicking 'Got It' you're accepting these terms.
By Marlene Cimons
It was love at first sight for Richard and Robin Kinley. But it took a sunset to seal the deal.
The Kinleys, both 59 and living in Atlanta, visited southwest Florida in January to look at Babcock Ranch, a planned community that could become the most sustainable town in America.
Babcock Ranch, an eco-friendly community under development in southwest Florida near Fort Myers, might just be the town of the future.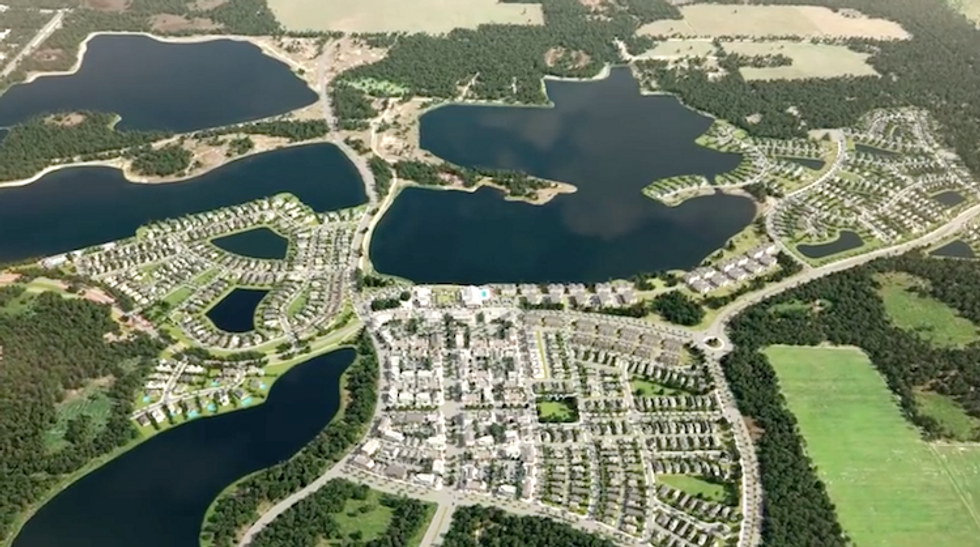 A rendering of Babcock Ranch, aka "the world's most sustainable city," will operate mainly on solar power.
"Less than a year from today, the first residents will be settling into a whole new way of life—one that is conscientious, engaging and connected," said Syd Kitson, the CEO of the development company Kitson & Partners, who has been working on this ambitious plan since 2006.
The project was approved as part of a public-private partnership strategy with the State of Florida and local governments. According to The Real Deal, Kitson & Partners initially bought the $500,000 million 91,000-acre ranch in Lee County from the Babcock family in 2006 and then sold 73,000 acres to the state as a natural preserve.
The remaining 18,000 acres—roughly the size of Manhattan—have been designated for the Babcock Ranch development.
Kitson & Partners have stated that their goal is to turn Babcock Ranch into the "world's most sustainable city" and to become the "first solar-powered city in the United States."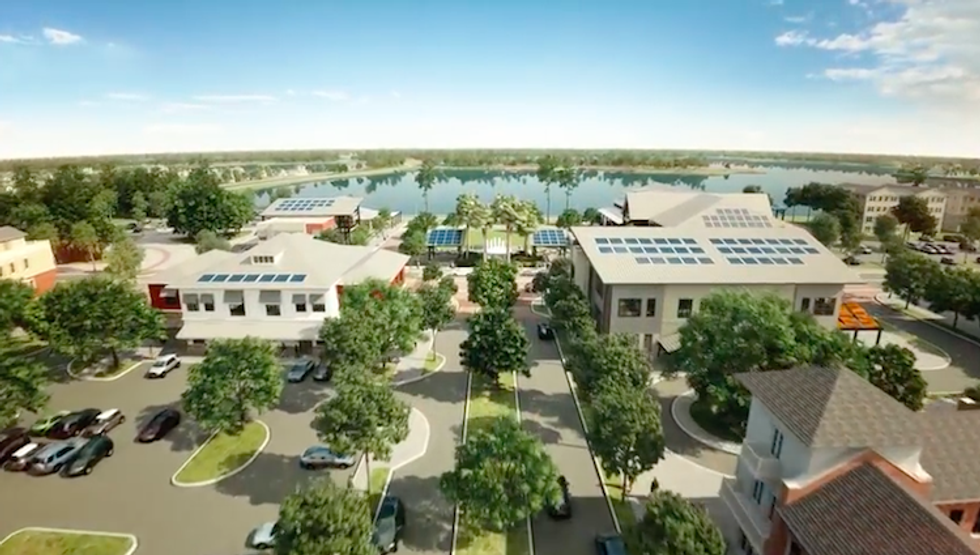 New residents will be settling into Babcock Ranch in 2017, the developers say.
The eco-town will receive its power from a 74.5-megawatt solar power plant operated by local electric utility Florida Power & Light.
"We'll always be producing more solar energy than energy we are actually using, and we're very proud of that. And when it's not solar power, it's going to be natural gas, which might be the cleanest mix you can find in the country," Kitson told ThinkProgress.
The aim is for Babcock Ranch to consume less power than the solar facility will produce so it won't need to switch to natural gas. The homes and buildings in the community are also designed to accommodate rooftop solar systems if the owner wants to increase capacity.
Besides running on sunshine, the town also wants to get rid of driving by implementing an advanced, driverless transportation system that's run by an Uber-like app, Fast Company reported.
Babcock Ranch residents will be able to get from their homes to downtown or their offices with their two feet, a bike, public transit or a ride-share to go out and about in Babcock Ranch or to nearby towns—"anything but drive their own car," as Kitson says in the video below.
Jennifer Languell, of Trifecta Construction who is working with Kitson & Partners, explained that she's designing the town to accommodate electric and autonomous vehicles.
"There are 15 new electric vehicles coming out this year. We are making sure when we are putting in the roadways that we have the infrastructure to put in those car chargers," she told New-Press.
"Maybe in 20 years autonomous vehicles might be the reality," she continued. "We are trying to be forward thinking and be adaptable in what we are doing and be durable in what we are doing. We build it to last. We don't want to rebuild it. This is a new town so we have to be thinking what is next."
Her firm is also planning on a Discovery Center, restaurants, wellness center, market cafe, schools and even a doggie daycare.
Despite being a high-tech community, residents will also have plenty of access to nature. Half of Babcock Ranch's total footprint is devoted to parks, lakes and an active trail system of more than 50 miles of preserved and restored ecosystems, the developers hoping residents will want to explore.
The community also neighbors the 73,000-acre Babcock Ranch Preserve and the 75,000-acre Cecil M. Webb Wildlife Management Area.
Kitson told ThinkProgress that there will be a variety of housing options for those interested in moving to the community, from condos to expansive homes, with prices ranging from $200,000s to $900,000.
"This is open to everybody," Kitson added. "We want people to come and hike on our trails. We want people to come and participate in our events. We want to create a true town feeling."
Kitson & Partners said that Phase 1 of development will be completed in 2017 and will have a total of 1,100 residences. The initial downtown district buildings will feature a state of the art wellness center, a market café, lakeside restaurant, educational facilities and an outdoor outfitter.
"When the town is completed, it will comprise 19,500 residences, an engaging downtown and a total of 6 million square feet of commercial and community space," the company said. "Ultimately, approximately 50,000 residents will call Babcock Ranch home."
EcoWatch Daily Newsletter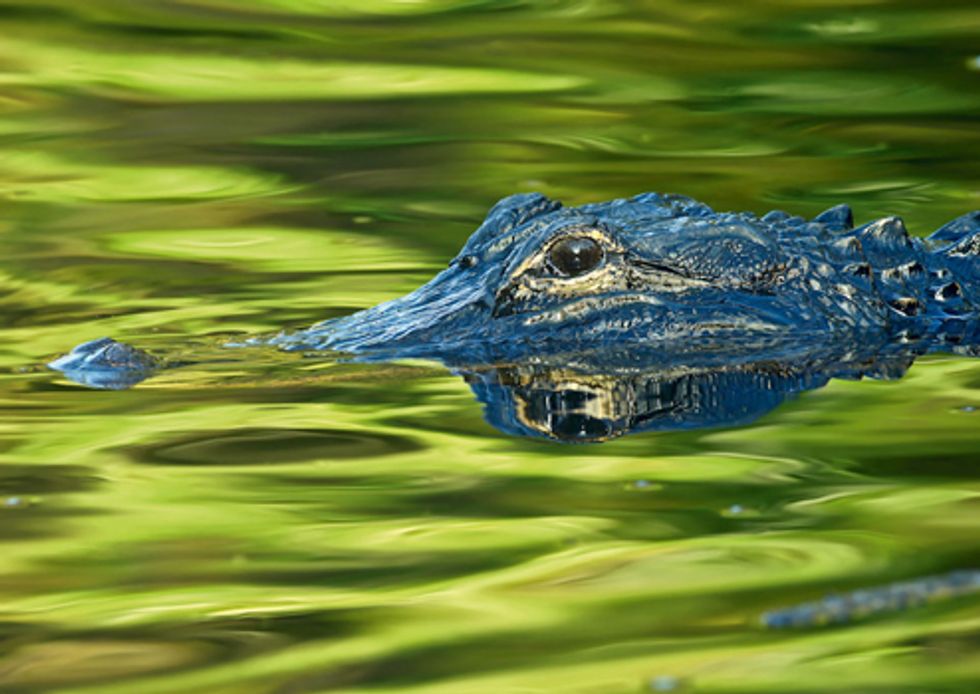 A team of explorers paddled into the serene waters of the Everglades Jan. 17 beginning the Florida Wildlife Corridor Expedition, a 1,000-mile journey that will take them from the River of Grass to the Okefenokee National Forest in South Georgia. For the next 100 days, photographer Carlton Ward Jr., biologist Joe Guthrie, conservationist Mallory Lykes Dimmitt and filmmaker Elam Stoltzfus will travel by foot, kayaks and bikes to raise awareness of a functional ecological corridor that spans the entire state of Florida. The Florida Wildlife Corridor aims to connect the natural lands and waters from Florida to southeast Georgia.
 
"Despite extensive fragmentation of the landscape in recent decades, a statewide network of connected natural areas is still possible," said Ward. "The first step is raising awareness about the opportunity we have to connect natural and rural landscapes in order to protect all of the resources that sustain us, and wildlife."
Before launching, the expedition team conducted a video interview with former Florida Gov. Bob Graham that was broadcast during the kickoff luncheon for the Everglades Water Supply Summit hosted in Tallahassee by the Everglades Foundation.        
 
Throughout the expedition, the explorers will utilize technology to send daily updates on their trip—posting photographs, videos, radio reports, social media posts and blog entries (see online links below) to keep followers informed and engaged. Stoltzfus, an award-winning cinematographer, is documenting the journey to produce a film about the expedition and the Florida Wildlife Corridor for public television. It will result in a comprehensive and informative insider's view into the remarkable ecosystems that make Florida one of the most diverse and beautiful natural areas in the country.
 
"Documenting this expedition is a tremendous opportunity to place a spotlight on Florida's delicate and diverse landscape," Stoltzfus said. "It is an opportunity to showcase the many natural resources that make up Florida beyond the state's beautiful and well-known sandy beaches."
 
The trek will include various means of travel from hiking to horseback riding. Along their journey, the team will host various activities for reporters, landowners, celebrities, conservationists, politicians and other guests. Their far-reaching expedition will take them through some of Florida's most treasured natural lands.
 
The team will make stops in more than 50 locations, including—Everglades National Park, Big Cypress, Okaloacoochee Slough, Caloosahatchee River, Babcock Ranch, Seminole Tribal Lands, Lake Okeechobee, Kissimmee River, Lake Green Swamp, Disney Wilderness Preserve, Ocala National Forest, St. Johns River and many others.
 
To follow the expedition, view the calendar of activities, and download photos and additional media materials about the Florida Wildlife Corridor project, click here.
You can also connect with the expedition team via these social media pages—Facebook, Twitter, YouTube, and Google+.
For more information, click here.