This website uses cookies to ensure you get the best experience while browsing it. By clicking 'Got It' you're accepting these terms.


The best of EcoWatch, right in your inbox. Sign up for our email newsletter!
Phthalates, a group of chemicals used to make plastics more flexible and harder to break, affect health in many ways. Tatyana Tomsickova Photography / Moment / Getty Images
By George Citroner
Exposure to phthalates was associated with autism traits in boys (but not girls) between ages 3 and 4 years, according to a new study.
However, the risk was diminished in women who took folic acid during their pregnancy.
This study is the first to find that folic acid supplements provide a protective effect from phthalates.
Exposure in the womb to a group of endocrine-disrupting chemicals called phthalates was associated with autism traits in boys (but not girls) between ages 3 and 4 years, according to a new study.
Navy torpedo bomber spraying DDT just above the trees in Goldendale, WA in 1962.
USDA Forest Service
A study published in the American Journal of Psychiatry Thursday found that mothers exposed to the banned pesticide DDT were nearly one-third more likely to have children who developed autism, Environmental Health News reported.
EcoWatch Daily Newsletter
An international team of scientists led by the U.S Geological Survey (USGS) released a comprehensive report last week showing widespread mercury contamination across western North America.
The report, based on decades of mercury data and research, found alarming levels of mercury and methylmercury in the forests, fishes, wildlife, plants and waterways of America's western landscapes. The USGS study provides the first integrated analysis of where mercury occurs in western North America, how it moves through the environment, and the processes that influence its movement and transfer to aquatic and ultimately, the human food chain.
Fish are indicators of methylmercury contamination because they are an important link in the food chain for both wildlife and humans.U.S. Forest Service
Among the many disturbing findings are shocking accumulations of mercury in densely forested areas such as those found along the Pacific mountain ranges of California and Oregon. The scientific team showed that these critical ecosystems collect dangerous mercury loads because they receive high amounts of precipitation. Rainfall washes mercury from the atmosphere onto wet forested regions where it binds to the vegetation and accumulates in the soils and surface waters. From these vectors it can bioaccumulate in fish, including salmon.
Vegetation patterns affect both soil moisture and the amount of sunlight that reaches the soil, two factors associated with mercury release from soils.U.S. Fish and Wildlife Service
The report confirms the findings of a January 2016 study that narrowly investigated mercury levels in rainfall. That study reported that the long-term trend of decreasing mercury levels in precipitation had leveled off and that some sites in the western U.S. were experiencing increases, which the investigators concluded were due to exploding mercury emissions from Asia.
An earlier study in 2002 reported that industrial emissions in Asia are a major source of mercury in rainwater falling along the California coast. The new USGS study describes the precise atmospheric transport mechanisms that carry massive mercury contamination from Asia and deposit the potent neurotoxin in the water, soils and biota across America's West Coast. According to the papers lead author, it is not just the mercury itself, but a cocktail of atmospheric pollutants that contribute to the deposition of mercury in rainfall. Elemental mercury behaves as a gas in the atmosphere and is not washed out in rain until it has been oxidized into a charged ionic form that can be captured by water droplets.
The USGS study sheds light on earlier research with frightening human health implications. A 2008 study reported children living in areas of high precipitation may be more likely to have autism. Those investigators looked at rainfall in California, Washington and Oregon. That team obtained autism prevalence rates for children born in those three states between 1987 and 1999 and calculated average annual precipitation by county from 1987 to 2001. The researchers also computed the autism rates in relation to the average annual precipitation in the counties when the children were younger than 3 years old.
Those scientists found that counties that received relatively large amounts of precipitation had a relatively high rate of autism. More specifically, counties in Oregon and Washington west of the Cascades receive four times as much precipitation as counties east of the Cascades, and had an autism rate that was twice as high. These are the same states that were identified in the USGS's comprehensive report demonstrating the relationship between mercury deposition and precipitation.
The team also looked at each county over time, taking into account the varying annual precipitation levels. The study authors performed this analysis to rule out the effect of other factors, such as differences in the quality of the health care systems from one county to another. The relationship between precipitation and autism held.
Several earlier studies have established a potential connection between mercury from industrial air pollution and autism. In 2006 researchers in Texas reported that on average, for each 1,000 pounds of environmentally released mercury, there was a 43 percent increase in the rate of special education services and a 61 percent increase in the rate of autism. An investigation in the state of California found an association between autism and metal concentrations (mercury, cadmium, nickel, trichloroethylene) and possibly solvents (vinyl chloride).
These studies, however, concentrated on a few individual states. The latest study included women across the whole country. According to the first national study to investigate the possible link, living in an area with high levels of air pollution and mercury increased a woman's chances of having a child with autism.
"Women who were exposed to the highest levels of diesel or mercury in the air were twice as likely to have a child with autism than women who lived in the cleanest parts of the sample," according to the study author Andrea Roberts, a research associate with the Harvard School of Public Health.
Some researchers who first reported the correlation between high precipitation and high rates of autism, hypothesized that the link might be the result of children spending more time indoors where they generated less vitamin D or had increased exposures to household toxins. These reports gave little consideration to increased mercury exposure as a potential causative factor.
Key findings from the report include:

Methylmercury contamination in fish and birds is common in many areas throughout the West, and climate and land cover are some important factors influencing mercury contamination and availability to animals.
Fish and birds in many areas were found to have mercury concentrations above levels that have been associated with toxic effects.
Patterns of methylmercury exposure in fish and wildlife across the West differed from patterns of inorganic mercury on the landscape.
Some ecosystems and species are more sensitive to mercury contamination, and local environmental conditions are important factors influencing the creation and transfer of methylmercury through the food web.
Forest soils typically contain more inorganic mercury than soils in semi-arid environments, yet the highest levels of methylmercury in fish and wildlife occurred in semi-arid areas.
Vegetation patterns strongly influence the amount of mercury emitted to the atmosphere from soils.
Forested areas retain mercury from the atmosphere, whereas less vegetated areas tend to release mercury to the atmosphere.
Land disturbances, such as urban development, agriculture, and wildfires, are important factors in releasing inorganic mercury from the landscape, potentially making it available for biological uptake
Land and water management activities can strongly influence how methylmercury is created and transferred to fish, wildlife, and humans.
Muriel is in her late 50s. She has intellectual disability, struggles to express herself and has trouble controlling impulses. Muriel is like many of the thousands of people with Autism Spectrum Disorder (ASD) that The Arc's 700 chapters serve every day.
Not all persons with ASD will need our services like Muriel, but even for individuals with less significant impairments and their families, ASD can bring lifelong challenges. And they are challenges that a growing number of Americans are facing.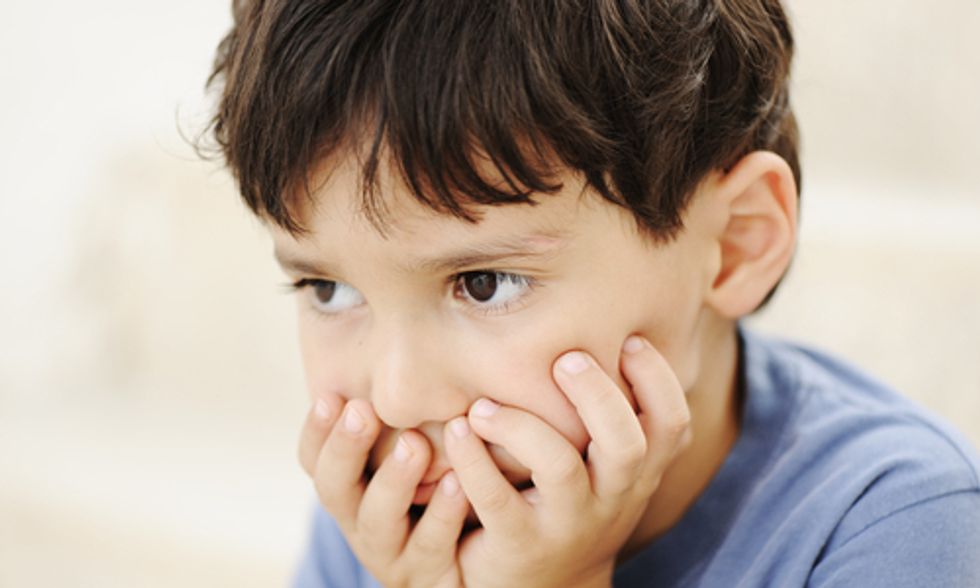 An estimated 1 in 68 children has an autism spectrum disorder. Photo courtesy of Shutterstock
Last week, the Centers for Disease Control and Prevention (CDC) released their new ASD prevalence figures and they are alarming. An estimated 1 in 68 children has an autism spectrum disorder. The likelihood that a child will be diagnosed with the disorder has increased 30 percent in the last two years. This increase follows a consistent (if somewhat accelerated) upward trend in autism diagnosis over the last decade. According to the CDC, the number of persons diagnosed with autism increased 123 percent between 2002 and 2010.
Researchers agree autism is often caused by a combination of factors. They have identified a number of genes that greatly increase the risk of autism. They have also identified that environmental exposures, such as chemical exposures, can lead to de novo genetic mutations. These mutations arise spontaneously in the parents' reproductive cells due to events such as random errors in DNA replication or environmental exposures that alter DNA.
While we don't yet know the exact causes of autism, more than 30 years of environmental health studies have led to a growing consensus that chemicals are playing a role in the incidence and prevalence of many diseases and disorders in the U.S., including autism. A committee convened by the U.S. National Academy of Sciences in 2000 reported that approximately 3 percent of all developmental defects are attributable to exposure to toxic chemicals and physical agents, including environmental factors, and that 25 percent of all developmental defects may be due to a combination of genetic and environmental factors. Several recent studies have also highlighted the role that environmental exposure can play in autism specifically.
Unfortunately, not enough research has been conducted about the potential developmental consequences of toxic chemical exposure. While many toxic chemicals have been linked to autism, most remain untested. There are 3,000 "high production volume" chemicals that are widely used in consumer products. Both pregnant women and children are exposed. Without proper testing, the effects of these exposures might be unrecognized until it is too late for another generation of Americans. Until necessary safeguards are put in place, families like Muriel's will continue to face challenges and the population served by The Arc will continue to grow as the number of children diagnosed with ASD rises.
Congress has the opportunity to proactively address the danger toxic chemicals present for our children's development. It is impossible for the public to entirely avoid exposure to toxic chemicals without protections guarding against their exposure. Parents need all the help they can get protecting their children and all children deserve a chance for healthy development unhampered by toxic chemical exposure.
——–
YOU MIGHT ALSO LIKE
Autism Rate Surges Among U.S. Children
Harvard Professor: Fluoride Toxic to Children, Linked to Autism
Congress, Protect Public Health, Not Toxic Chemicals
——–
The U.S. Environmental Protection Agency (U.S. EPA) has issued a new rule raising the allowed residue levels of Monsanto's glyphosate herbicide, Roundup, on food.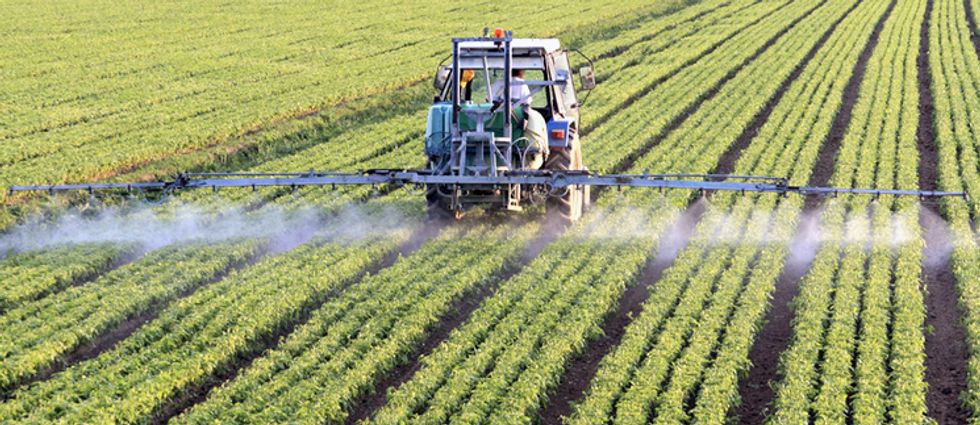 Glyphosate is an herbicide produced and marketed by Monsanto Corporation, the agrochemical and biotechnology giant. Monsanto claims that glyphosate is safe and has successfully lobbied the U.S. EPA to raise the residue limits of this toxic chemical.
But independent scientists disagree with Monsanto: several recently published peer-reviewed studies point to serious health impacts from exposure to this toxic herbicide.
Glyphosate has been shown in several recent studies to be an endocrine disruptor. According to the National Institutes of Health, endocrine disruptors could have long-term effects on public health, especially reproductive health. And the "dose makes the poison" rule does not apply to endocrine disruptors, which wreak havoc on our bodies at low doses.
The U.S. EPA must consider independent and recent science rather than depending on industry-funded, outdated studies supplied by Monsanto. A June study concluded that glyphosate "exerted proliferative effects in human hormone-dependent breast cancer." An April study by a Massachusetts Institute of Technology scientist concluded that "glyphosate enhances the damaging effects of other food borne chemical residues and environmental toxins," and pointed out that glyphosate's "negative impact on the body is insidious and manifests slowly over time as inflammation damages cellular systems throughout the body."
Instructions for Submitting Comments
Click here to submit your comment electronically.
If you are submitting on your own behalf, for the required field "Organization Name," please enter "Citizen."
The deadline for submitting comments is Monday, July 1.
Sample Letter
You may cut and paste, but you are encouraged to personalize:
The EPA's final rule raising the residue limits of glyphosate is unacceptable and based on outdated science.
The toxicology profile for glyphosate is not "complete," as the EPA claims. Ongoing research shows glyphosate may promote breast cancer, induce inflammation, and act as an endocrine disruptor.
I urge you to perform a careful review of independent science to determine the health impacts of raising the residue limit for glyphosate.
Comment today to let the U.S. EPA know that their decision to cater to Monsanto's interests is unacceptable given the recent science pointing to serious harm from this toxic herbicide.
Visit EcoWatch's BIODIVERSITY and GE FOOD pages for more related news on this topic.

Ever wonder about chemicals in your day-to-day life?
"What's in the air I breathe? The water I drink? The food I eat? Even the things I put on my skin?"
Ed Brown wondered these same things after his wife suffered two miscarriages (they now have two beautiful children). But instead of just wondering, he traveled around the country with his video camera to interview top minds in the fields of science, advocacy and law and learned there are unacceptable levels of chemicals in so many things. Including our bodies.
Brown's documentary, Unacceptable Levels, dissects the ways chemicals saturate our homes and environment amid the backdrop of a glaring lack of regulation. It chronicles the results of the post-World War II chemical boom and details common avenues of exposure, from food to fluoride to toxic sludge.
Some "unacceptable facts" from the film:
Autism now affects one in 50 children.
Cancer is the leading cause of death (after accidents) in children younger than 15 years in the U.S.
In the last 20 years, the rates of asthma, allergies and Attention Deficit Hyperactivity Disorder (ADHD) are on the rise: 400 percent increase in allergies, 300 percent increase in asthma, 400 percent increase in ADHD.
$2.6 trillion of the Gross Domestic Product is spent on treating disease every year.
Approximately 200 synthetic industrial chemicals interact with our cells every single day.
Brown is touring the country this summer, which started with a premiere June 12 in Hollywood, CA, where he was joined by Mariel Hemingway, Gary Hirschberg, Christopher Gavigan and other passionate environmentalists to inspire others to take action.
Actress Jessica Capshaw Gavigan, who is also part of the Moms Clean Air Force Leadership Circle, has this to say about the film:
This film is a huge eye-opener! Once a parent sees this, they thankfully won't ever approach their child's health and future the same way ever again!
Visit the Unacceptable Levels website for a growing list of screenings.
Visit EcoWatch's HEALTH and FOOD pages for more related news on this topic.