This website uses cookies to ensure you get the best experience while browsing it. By clicking 'Got It' you're accepting these terms.
Three different types of dry powder inhalers used to deliver medicines in respiratory diseases such as asthma. From left to right: Turbuhaler, Accuhaler and Ellipta devices.
BrettMontgomery /
CC BY-SA 4.0
For people suffering from asthma, an inhaler is an indispensable, life-saving accessory that always needs to be within reach. Now, a new study from the University of Cambridge in the UK has found that switching to a "greener" alternative has as much environmental impact as reducing meat, becoming an avid recycler or installing wall insulation, as the BBC reported.
Buses head out at the Denver Public Schools Hilltop Terminal Nov. 10, 2017. Andy Cross / The Denver Post via Getty Images
By Corey Binns
Before her two kids returned to school at the end of last summer, Lorena Osorio stood before the Westminster, Colorado, school board and gave heartfelt testimony about raising her asthmatic son, now a student at the local high school. "My son was only three years old when he first suffered from asthma," she said. Like most kids, he rode a diesel school bus. Some afternoons he arrived home struggling to breathe.
EcoWatch Daily Newsletter
Activists gathered on Nicolson Street to demand clean air on Aug. 25, 2015 after the zone failed to meet Scottish Air Quality Safety Standards.
Friends of the Earth Scotland
/ CC BY 2.0
Earlier this week, President Trump posted a false tweet that boasted about the U.S. having the "cleanest air in the world - BY FAR!"
But a new study has found that millions of people around the world—including U.S. citizens—are going to the ER for asthma attacks because they are breathing dirty air.
A 9-year-old girl's death from asthma has been linked to illegal levels of air pollution in the UK, the first such reported fatality.
Ella Kissi-Debrah, who lived just 80 feet from London's busy and highly polluted South Circular Road, died in February 2013 after suffering three years of seizures and nearly 30 admissions to the hospital.
iStock
Climate change is already making people sicker, according to a deep-dive written by Renee Cho for Columbia University's Earth Institute on Monday.
Cho pointed to the example of doctors in Florida who are noticing that their patients run through prescriptions faster as conditions like asthma worsen due to heat waves.
Garry Knight / Flickr
By Jessica Corbett
A team of researchers on Tuesday released a "blistering" report on the serious public health threats—from headaches to asthma to cancer—posed by hydraulic fracturing, or fracking, a process of injecting a mix of water and chemicals into rocks to release oil and natural gas.
A new study out today from Johns Hopkins in Environmental Health Perspectives revealed associations between fracking and various health symptoms including nasal and sinus problems, migraines and fatigue in Pennsylvanians living near areas of natural gas development. The study suggests that residents with the highest exposure to active fracking wells are nearly twice as likely to suffer from the symptoms.
A natural gas rig side by side with homes in Washington County, Pennsylvania. B. Mark Schmerling
This is the third study released by Hopkins in the past year that connects proximity to fracking sites with adverse health outcomes. Last fall, researchers found an association between fracking and premature births and high-risk pregnancies, and last month, found ties between fracking and asthma.

What's more, a 2014 investigation revealed how health workers in Pennsylvania were silenced by the state Department of Health (DOH) and told not to respond to health inquiries that used certain fracking "buzzwords." Documents obtained by Food & Water Watch last year indicate the DOH was inundated with fracking-related health concerns ranging from shortness of breath and skin problems to asthma, nose and throat irritation, which were ignored or pushed aside.
While the industry will no doubt continue to refute the expanding science about the dangers of fracking, we can't afford to ignore it. The public health and climate impacts of extreme fossil fuel extraction requires bold leadership to keep fossil fuels in the ground and transition swiftly to renewable energy.
By Michelle Schoffro Cook
It's the season of outdoor activities: running, beach sports, hiking, swimming … But for asthma sufferers, the combination of pollens and outdoor exercise can trigger a serious asthma attack. But, according to new research there is new hope for those suffering from asthma and exercise-induced asthma in particular.
The study published in the British Journal of Nutrition found that a supplement known as B-GOS—a type of prebiotic that acts as food for beneficial microbes in the gut—can actually reduce the incidence of exercise-induced asthma. Asthma is characterized by wheezing, narrowing of the passageways in the lungs, shortness of breath and chest tightness. Approximately 17.7 million adults and 6.3 million children in the U.S. suffer from the condition. Up to 90 percent of asthma sufferers experience attacks brought on by exercise, making it difficult to participate in their favorite fitness activities.

The study authors assessed the value of a prebiotic supplement known as Bimuno-galactooligosaccharide (B-GOS). The participants were divided into those with exercise-induced asthma and those without asthma who acted as controls. Participants received the supplement for three weeks, then took nothing for two weeks before they received identical-looking placebos for an additional three weeks. After each three-week period, the researchers conducted blood tests to identify markers of airway inflammation. They also undertook hyperventilation tests—exercise-induced asthma attacks—and their lung function was measured.

Not surprisingly, the control group showed no change in lung function or lung inflammation after taking the B-GOS, while asthma sufferers experienced significant improvements. Not only did lung function improve, the blood markers for asthma also decreased, suggesting a reduction in airway inflammation. While the exact mechanism of effectiveness is still unclear, it is probable that the prebiotics, which feed beneficial microbes in the intestines, caused the beneficial, anti-inflammatory probiotics to multiply, which has been shown in many other studies to cause a reduction in inflammation, even if it manifests outside of the gastrointestinal tract (GI).
B-GOS is naturally found in lactose in cow's milk and in soy beans. If you choose either of these food sources, be aware that both tend to contain genetically-modified organisms (GMOs) so it is best to choose organic options instead. B-GOS tends to be more stable than other prebiotic sources, including: inulin and FOS. In other words it survives the acidity of stomach acid and heat of metabolism fairly well. While other prebiotics may be helpful as well, I am not aware of any studies assessing their effectiveness for exercise-induced asthma.
This article was reposted with permission from our media associate Care2.
Another study has further cemented how fracking can be a human health hazard. People who live close to fracking wells have a higher risk of asthma attacks among asthma patients, according to a Johns Hopkins Bloomberg School of Public Health study.
The location of spudded wells (drilling begun) as of December 2012 and residential locations of Geisinger patients with asthma
The paper, published yesterday in JAMA Internal Medicine, focused on Pennsylvania's Marcellus Shale, one of the country's most active and notorious fracking regions. In the years between 2005 and 2013, the area has seen 6,253 unconventional natural gas wells spudded (the start of drilling) on 2,710 pads. Another 4,728 wells were stimulated and 3,706 were in production.
For the study, lead author and PhD candidate Sara G. Rasmussen, MHS and her colleagues analyzed health records from 2005 through 2012 from the Geisinger Health System, a health care provider that covers 40 counties in north and central Pennsylvania. The researchers identified more than 35,000 asthma patients between the ages of five and 90 years, identifying 20,749 mild attacks, 1,870 moderate ones and 4,782 severe attacks. They then mapped where these patients lived relative to nearby well activity.
The data revealed that people who live nearby a large number or bigger active natural gas wells were 1.5 to 4 times more likely to suffer from asthma attacks compared to those who live farther away. The risk also showed up in all four phases of well development: pad preparation, drilling, stimulation—the actual fracturing—and production.
While the exact cause of the trend was not identified, the authors of the paper suggested that exposure to air pollution and psychosocial stress—increased truck traffic, loud noises and bright lights disrupting sleep—from drilling operation can exacerbate asthma.
"Ours is the first to look at asthma but we now have several studies suggesting adverse health outcomes related to the drilling of unconventional natural gas wells," Rasmussen said. "Going forward, we need to focus on the exact reasons why these things are happening, because if we know why, we can help make the industry safer."
Fracking can induce asthma attacks in three ways, as Barbara Gottlieb, the Environment and Health program director at Physicians for Social Responsibility who was not involved in the study explained to USA TODAY. As USA TODAY writes, "the release of volatile organic compounds can interact with other chemicals in the fracking sites to form ground-level ozone, an asthma-inducing pollutant. Increased industrial activity near fracking sites, such as transportation, also aggravates asthma symptoms. And natural gas, or methane, leaks that occur at fracking sites add to asthma exacerbation as well by accelerating climate change and increasing temperatures which increases ground-level ozone."

This paper adds to the mounting research linking the fracking industry to various health impacts. Fracking, or hydraulic fracturing, involves injecting water and silica sand, and a slurry of toxic chemicals at high pressures into the ground to release gas deposits.
"We are concerned with the growing number of studies that have observed health effects associated with this industry," said Brian S. Schwartz, MD, MS, an author of the study and professor in the Department of Environmental Health Sciences at the Bloomberg School. "We believe it is time to take a more cautious approach to well development with an eye on environmental and public health impacts."

"Asthma is a common disease with large individual and societal burdens, so the possibility that UNGD [Unconventional natural gas development] may increase risk for asthma exacerbations requires public health attention," the authors concluded. "As ours is the first study to our knowledge of UNGD and objective respiratory outcomes, and several other health outcomes have not been investigated to date, there is an urgent need for more health studies. These should include more detailed exposure assessment to better characterize pathways and to identify the phases of development that present the most risk."

Earlier this year, researchers found that at least five chemicals associated with unconventional oil and gas operations are linked to respiratory health issues on infants and children, including asthma, reduced lung and pulmonary function, increased susceptibility to infection, chest discomfort, difficulty breathing, lung inflammation and other adverse outcomes.
For environmental advocates, this study is further evidence why fracking is unsafe.
"This study's findings confirm what we have known for years—that fracking is an inherently hazardous process that threatens human health and safety every day," Wenonah Hauter, founder and executive director of Food & Water Watch said. "More than 17 million Americans live within a mile of a fracking site, and they are all at risk. Despite countless dollars spent by the oil and gas industry in numerous attempts to sway public opinion, the truth is winning out. As recent polling proves, the more Americans hear about fracking, the more they oppose it."

Karen Feridun of Berks Gas Truth and Pennsylvanians Against Fracking said, "This Johns Hopkins study should be a wake-up call to Governor Wolf and Physician General Levine that fracking is causing serious harm to Pennsylvania children and families. How can Governor Wolf sit idly by as study after study comes out out revealing severe health impacts to his constituents as a result of his pro-fracking policies?"
In related news, environmentalists are currently preparing for the March for a Clean Energy Revolution at the Democratic National Convention in Philadelphia on Sunday, July 24 to demand that the country end its reliance on fossil fuels and dirty energy and shift towards renewable energy.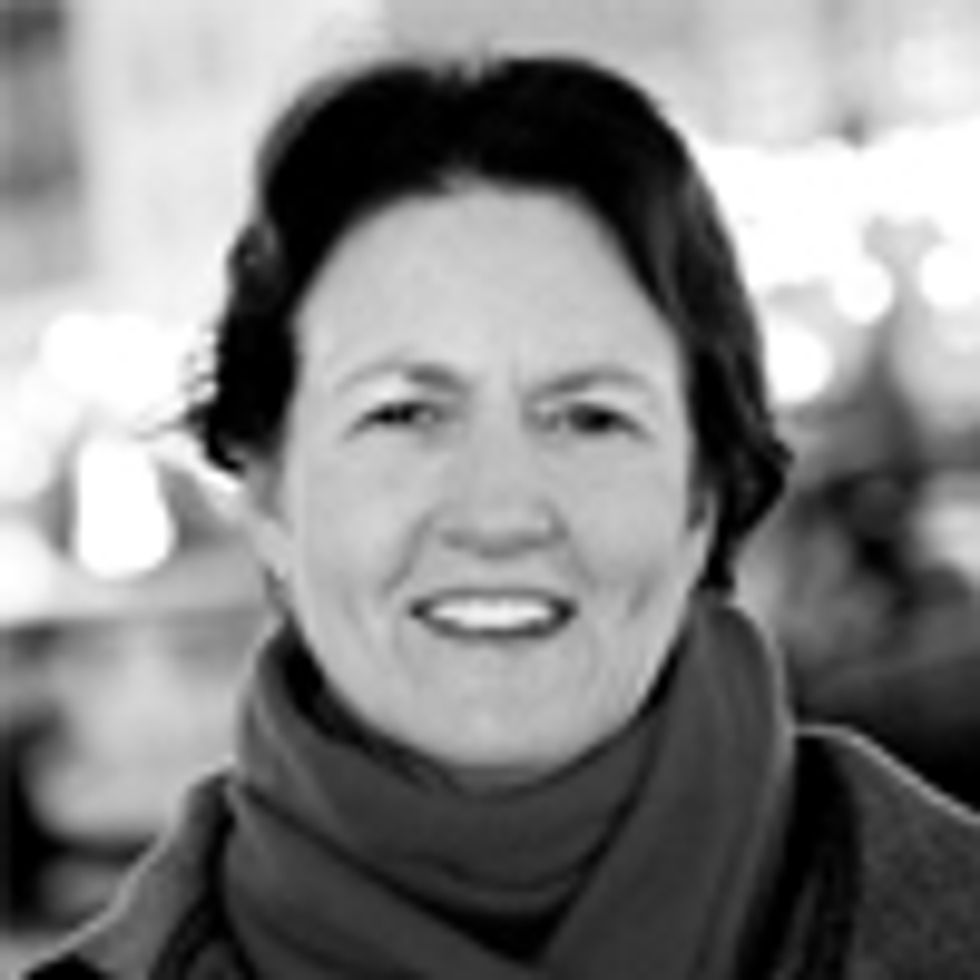 This week the U.S. Environmental Protection Agency (EPA) will host four public hearings on its plan to reduce climate change pollution from power plants. The speakers list is already filling up. Physicians will outline the health hazards linked to climate change. Farmers will talk about the challenges of raising crops in the face of extreme weather. And governors and mayors will describe the benefits of attracting clean energy investment to their communities.
Many people will testify in favor of the EPA's Clean Power Plan. This should come as no surprise considering 7 in 10 Americans view global warming as a serious problem and want the federal government to reduce the pollution that causes it, according to a recent ABC News poll.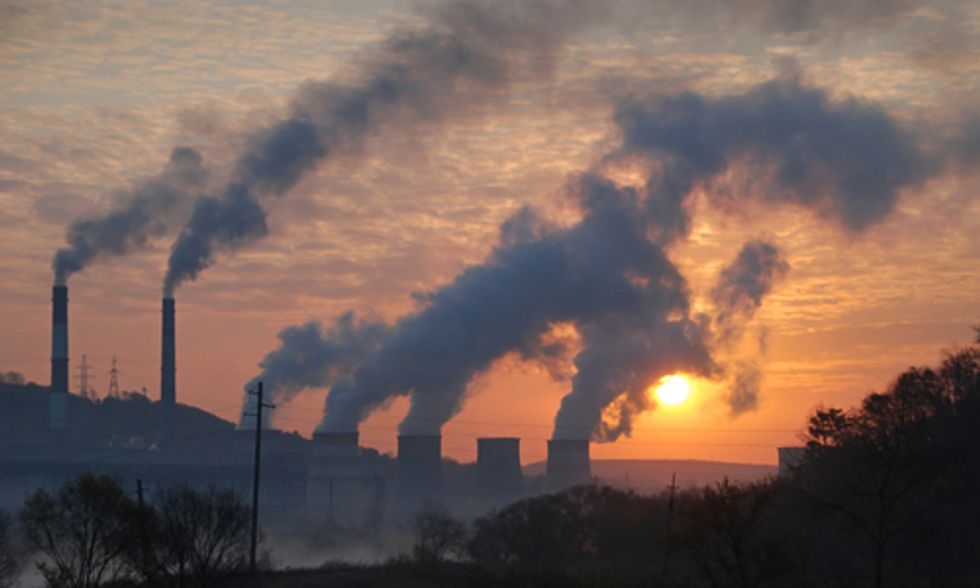 The truth of the matter is that the EPA's plan will unleash innovation and clean up the air. Photo courtesy of Shutterstock
But the hearings will also attract another group of speakers: representatives from the American Coal Council, Americans for Prosperity and other dirty industries.  
These big polluters oppose the EPA's effort to rein in the largest source of carbon pollution in our nation. They would rather protect the carbon loophole than do what it takes to safeguard public health and stabilize the climate.
And some will resort to overblown claims that reducing pollution will lead to mass shutdowns and skyrocketing costs. How do I know? Because I've heard these claims over and over again. And every time, polluters were proven wrong.
Back when the EPA proposed phasing out ozone-depleting CFCs, the chemical industry howled that refrigerators would fail in America's supermarkets, hospitals and schools. In fact, the phase-out happened five years ahead of schedule and cost 30 percent of what industry predicted. Our ozone layer is healing, preventing nearly 300 million cases of non melanoma skin cancer in America alone.
Getting toxic lead out of gasoline, the oil industry shouted, would cost a dollar a gallon. It turned out to cost just a penny a gallon to protect hundreds of thousands of kids from lead-induced brain damage.
And when the EPA decided to reduce acid rain pollution, utilities leaders called it a "tragic mistake." Yet thanks to innovations, the cost of reducing acid rain pollution turned out to be about 80 percent lower than predicted. Meanwhile, the acid rain program generates $80 billion in health benefits every year and saves nearly 19,000 lives annually.
Now that our nation is finally holding dirty industries accountable for the worst pollution in America—pollution that increases the risk of asthma attacks, heart disease, lung cancer and causes climate change—big emitters are using the same Chicken Little playbook. And their claims are just as false.
The National Mining Association (NMA), for instance, is running ads saying home electric bills will "nearly double" if "extreme new power plant regulations take effect." In fact, the EPA estimates that the carbon limits would decrease consumer electric bills by eight percent on average. The NMA assertions were so off the mark the Washington Post fact check called the ads "bogus" and assigned them "four pinocchios." The U.S. Chamber of Commerce isn't faring much better. It released a report claiming carbon limits would cost $50 billion and kill 224,000 jobs, and Politi-Fact.com said it should be "taken with a rock-sized grain of salt."
The truth of the matter is that the EPA's plan will unleash innovation and clean up the air—just like previous public health standards. It will accelerate the move to a modern, clean energy system, and it could save U.S. families and businesses more than $37 billion on their electricity bills by 2020. It will also protect our health, air, water and communities in the process.
Big polluters are trying to drown those facts out. They have the money to spend on disinformation, but we have the people: the vast majority of Americans want the EPA to limit carbon pollution. Now we must raise our voices above the industry din. Click here to tell the EPA you support the strongest carbon limits possible.
You Might Also Like
National Conversation on Climate Change Has Shifted
Obama Plan Helps Communities Prepare for Extreme Weather Brought on by Climate Change
U.S. Senator Delivers 50 Speeches in 50 Weeks Calling for Action on Climate Change
Ever wonder about chemicals in your day-to-day life?
"What's in the air I breathe? The water I drink? The food I eat? Even the things I put on my skin?"
Ed Brown wondered these same things after his wife suffered two miscarriages (they now have two beautiful children). But instead of just wondering, he traveled around the country with his video camera to interview top minds in the fields of science, advocacy and law and learned there are unacceptable levels of chemicals in so many things. Including our bodies.
Brown's documentary, Unacceptable Levels, dissects the ways chemicals saturate our homes and environment amid the backdrop of a glaring lack of regulation. It chronicles the results of the post-World War II chemical boom and details common avenues of exposure, from food to fluoride to toxic sludge.
Some "unacceptable facts" from the film:
Autism now affects one in 50 children.
Cancer is the leading cause of death (after accidents) in children younger than 15 years in the U.S.
In the last 20 years, the rates of asthma, allergies and Attention Deficit Hyperactivity Disorder (ADHD) are on the rise: 400 percent increase in allergies, 300 percent increase in asthma, 400 percent increase in ADHD.
$2.6 trillion of the Gross Domestic Product is spent on treating disease every year.
Approximately 200 synthetic industrial chemicals interact with our cells every single day.
Brown is touring the country this summer, which started with a premiere June 12 in Hollywood, CA, where he was joined by Mariel Hemingway, Gary Hirschberg, Christopher Gavigan and other passionate environmentalists to inspire others to take action.
Actress Jessica Capshaw Gavigan, who is also part of the Moms Clean Air Force Leadership Circle, has this to say about the film:
This film is a huge eye-opener! Once a parent sees this, they thankfully won't ever approach their child's health and future the same way ever again!
Visit the Unacceptable Levels website for a growing list of screenings.
Visit EcoWatch's HEALTH and FOOD pages for more related news on this topic.