The Obama administration made another historic move today to decrease America's dependence on dirty fossil fuels, this time protecting the Arctic Ocean from offshore drilling.
In the newly released final five-year program for oil and gas development on the Outer Continental Shelf, the Bureau of Ocean Energy Management removed the Chukchi and Beaufort seas for leasing from 2017 to 2022. This announcement follows a similar decision in March where the Bureau of Ocean Energy Management removed the Atlantic Ocean from the five-year program following widespread opposition along the East Coast.
The removal of the Arctic Ocean lease sales comes in the wake of Shell's failed decade-long effort to explore for oil and gas reserves in the Chukchi and Beaufort seas. Despite spending billions of dollars, Shell and other oil companies have abandoned almost all of the leases they owned in the Arctic Ocean and there are no current proposals to explore for oil on the few leases that remain.
Oceana is now calling on the Obama administration to protect the Atlantic Ocean from seismic airgun blasting, an extremely loud and dangerous process used to search for oil and gas deposits deep below the ocean's surface.
Underwater Seismic Blasting Puts Arctic at Risk - EcoWatch https://t.co/K6Omggq4rR @EU_ARCTIC_FORUM @savethearctic

— EcoWatch (@EcoWatch)1471686011.0
"This is excellent news for our oceans, from the Arctic to the Atlantic," Jacqueline Savitz, Oceana's senior vice president for the U.S., said. "This plan means no expansion of offshore drilling in the Arctic or the Atlantic for the next five years. Oceana applauds President Obama and Secretary Jewell for their leadership in protecting our coasts from dirty and dangerous offshore drilling. Today's announcement demonstrates a commitment to prioritizing common sense, economics and science ahead of industry favoritism and politics as usual.

"We are hopeful that this announcement will help chart a new course forward in the Arctic Ocean. The decades-long push to drill in the Arctic has put this unique and diverse ecosystem at risk, cost tens of billions of dollars and created significant controversy without providing the promised benefits. Companies have been given every opportunity to find oil and have failed at every turn because of the extreme conditions and limited window for operations there. We now have the opportunity to put the old arguments behind us and work together toward a sustainable future for the Arctic region.
"This five-year program also recognizes that selling leases in the Atlantic Ocean poses unnecessary risks to the existing fishing and tourism economies in that region. While we celebrate this important victory, we must not forget that the Atlantic Ocean is still not safe from destructive activities like seismic airgun blasting. Seismic airguns in search of buried oil and gas create one of the loudest manmade sounds in the ocean by firing intense blasts of compressed air every 10 seconds, 24 hours a day, for weeks to months on end. Proposals to subject marine life to seismic airgun blasting in the Atlantic are still being considered by the Obama administration.
"Along the Atlantic coast, nearly 1.4 million jobs and more than $95 billion in gross domestic product rely on healthy ocean ecosystems, mainly through fishing, tourism and recreation. As of today, 120 East Coast municipalities, over 1,200 elected officials and representation for over 12,000 businesses and 500,000 fishing families have publicly opposed seismic airgun blasting and/or offshore drilling. We are grateful for President Obama's leadership in turning away from offshore drilling. The president now has an opportunity to take one more step to protect the whales, dolphins, fish, sea turtles and other marine life that are at risk from unnecessary seismic airgun blasting. The time to act is now."
EcoWatch Daily Newsletter
About 95 metric tons of oil leaked into the North Sea on Sunday from BP's Clair platform, and it will be left in the ocean. BP says the oil is moving away from land and dispersing naturally, but the spill is a reminder that accidents happen as more oil development is eyed for the Arctic.
Oil slick visible from spill off BP Clair platform in the North Sea.Maritime and Coastguard Agency
In what BP called a "technical issue," oil was released into the North Sea, located about 46 miles, west of the Shetland Islands. BP shut down the oil rig and said it is investigating the accident.
The oil company said it had conducted five aerial surveys with three more planned for Tuesday to monitor the oil slick.
"It is considered that the most appropriate response remains to allow the oil to disperse naturally at sea, but contingencies for other action have been prepared and are available, if required," BP said.
In addition to Clair, BP operates the Quad204 facility in the North Sea, 108 miles west of Shetland, in a field that has been drilled since 1998. The North Sea has seen oil and gas extraction for decades, with about half of the estimated reserves having already been taken. Oil production peaked in 1999, but production has been on an upswing in recent years. A recent discovery off Norway, the Johan Sverdrup oil field, is expected to begin production in 2019.
According to energy consultancy Crystol Energy, "The Johan Sverdrup field is expected to be one of the most important industrial projects in Norway over the next 50 years."
Crystol Energy
From 2000 to 2011, there were 4,123 separate oil spills in the North Sea, according to an investigation by The Guardian. Oil companies were fined for just seven of them. No single fine was greater than about $25,000.
There have been a number of major oil spills in the North Sea—the largest of which was the 1977 Bravo blowout that released an estimated 80,000 to 126,000 barrels of oil. The well spewed oil for seven days. In 2011, Shell spilled more than 200 metric tons from the Gannet Alpha platform, and a 2007 mishap while a tanker was loading oil resulted in a spill of 4,000 metric tons, or about 25,000 barrels of oil. None of these spills were alleged to have any ecological impact, and all but the Bravo blowout were allowed to disperse, unchecked, by the sea.
As the Arctic Ocean warms, oil giants are eyeing the northern seas for more oil exploration and development. It is a dangerous environment in which to drill.
As Greenpeace stated, "The long history of oil spills around the world has made one thing clear: the only way to prevent an oil spill is to keep oil in the ground."
14 Reasons Why We Must Never Drill in the #Arctic http://t.co/sjVsap21v2 @Earthjustice @sierraclub @Waterkeeper @350 http://t.co/8ircgdCMzh

— EcoWatch (@EcoWatch)1435241161.0
The Arctic lacks the infrastructure to stop, mitigate or clean up a major oil spill, or even to quickly aid workers on a damaged platform.

But that isn't stopping oil companies. Today, Caelus Energy boasted of a "world-class" discovery that could turn out to be one of the largest finds in Alaska. In a press release, Caelus CEO Jim Musselman called the find "really exciting" and the company said the Smith Bay complex could produce 200,000 barrels of oil per day.
"Without the state tax credit programs, none of this would've happened, and I'm not sure Caelus would've come to explore in Alaska," Musselman added.
In June, 400 scientists signed a letter urging President Obama to stop any further oil development in the Chukchi and Beaufort Seas. A 2014 study found that the polar bear population in the Southern Beaufort Sea had dropped by an astounding 40 percent from 2001 to 2010.
"Accidents can and do happen, and in this extreme environment, the only truly safe approach to protect the unique and fragile Arctic offshore environment is no drilling whatsoever," Brad Ack, World Wildlife Fund's senior vice president for oceans, said in July.
waterlust.com / @tulasendlesssummer_sierra .
Each product featured here has been independently selected by the writer. If you make a purchase using the links included, we may earn commission.
The bright patterns and recognizable designs of Waterlust's activewear aren't just for show. In fact, they're meant to promote the conversation around sustainability and give back to the ocean science and conservation community.
Each design is paired with a research lab, nonprofit, or education organization that has high intellectual merit and the potential to move the needle in its respective field. For each product sold, Waterlust donates 10% of profits to these conservation partners.
Eye-Catching Designs Made from Recycled Plastic Bottles
waterlust.com / @abamabam
The company sells a range of eco-friendly items like leggings, rash guards, and board shorts that are made using recycled post-consumer plastic bottles. There are currently 16 causes represented by distinct marine-life patterns, from whale shark research and invasive lionfish removal to sockeye salmon monitoring and abalone restoration.

One such organization is Get Inspired, a nonprofit that specializes in ocean restoration and environmental education. Get Inspired founder, marine biologist Nancy Caruso, says supporting on-the-ground efforts is one thing that sets Waterlust apart, like their apparel line that supports Get Inspired abalone restoration programs.
"All of us [conservation partners] are doing something," Caruso said. "We're not putting up exhibits and talking about it — although that is important — we're in the field."
Waterlust not only helps its conservation partners financially so they can continue their important work. It also helps them get the word out about what they're doing, whether that's through social media spotlights, photo and video projects, or the informative note card that comes with each piece of apparel.
"They're doing their part for sure, pushing the information out across all of their channels, and I think that's what makes them so interesting," Caruso said.
And then there are the clothes, which speak for themselves.
Advocate Apparel to Start Conversations About Conservation
waterlust.com / @oceanraysphotography
Waterlust's concept of "advocate apparel" encourages people to see getting dressed every day as an opportunity to not only express their individuality and style, but also to advance the conversation around marine science. By infusing science into clothing, people can visually represent species and ecosystems in need of advocacy — something that, more often than not, leads to a teaching moment.

"When people wear Waterlust gear, it's just a matter of time before somebody asks them about the bright, funky designs," said Waterlust's CEO, Patrick Rynne. "That moment is incredibly special, because it creates an intimate opportunity for the wearer to share what they've learned with another."
The idea for the company came to Rynne when he was a Ph.D. student in marine science.
"I was surrounded by incredible people that were discovering fascinating things but noticed that often their work wasn't reaching the general public in creative and engaging ways," he said. "That seemed like a missed opportunity with big implications."
Waterlust initially focused on conventional media, like film and photography, to promote ocean science, but the team quickly realized engagement on social media didn't translate to action or even knowledge sharing offscreen.
Rynne also saw the "in one ear, out the other" issue in the classroom — if students didn't repeatedly engage with the topics they learned, they'd quickly forget them.
"We decided that if we truly wanted to achieve our goal of bringing science into people's lives and have it stick, it would need to be through a process that is frequently repeated, fun, and functional," Rynne said. "That's when we thought about clothing."
Support Marine Research and Sustainability in Style
To date, Waterlust has sold tens of thousands of pieces of apparel in over 100 countries, and the interactions its products have sparked have had clear implications for furthering science communication.
For Caruso alone, it's led to opportunities to share her abalone restoration methods with communities far and wide.
"It moves my small little world of what I'm doing here in Orange County, California, across the entire globe," she said. "That's one of the beautiful things about our partnership."
Check out all of the different eco-conscious apparel options available from Waterlust to help promote ocean conservation.
Melissa Smith is an avid writer, scuba diver, backpacker, and all-around outdoor enthusiast. She graduated from the University of Florida with degrees in journalism and sustainable studies. Before joining EcoWatch, Melissa worked as the managing editor of Scuba Diving magazine and the communications manager of The Ocean Agency, a non-profit that's featured in the Emmy award-winning documentary Chasing Coral.
By Jennifer Chu
For the past three decades, as the climate has warmed, the massive plates of sea ice in the Arctic Ocean have shrunk: in 2007, scientists observed nearly 50 percent less summer ice than had been seen in 1980.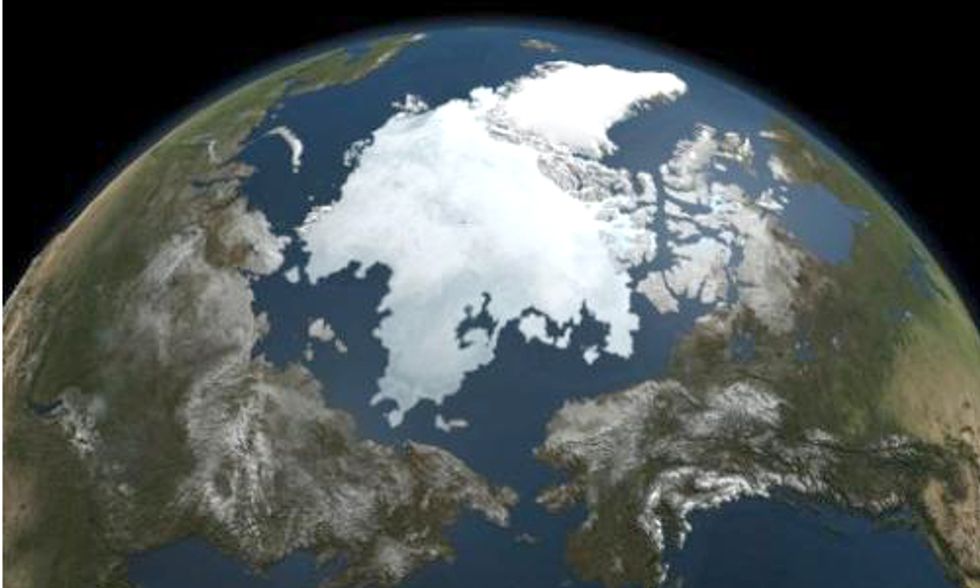 Dramatic changes in ice cover have, in turn, altered the Arctic ecosystem—particularly in summer months, when ice recedes and sunlight penetrates surface waters, spurring life to grow. Satellite images have captured large blooms of phytoplankton in Arctic regions that were once relatively unproductive. When these organisms die, a small portion of their carbon sinks to the deep ocean, creating a sink, or reservoir, of carbon.
Now researchers at Massachusetts Institute of Technology  (MIT) have found that with the loss of sea ice, the Arctic Ocean is becoming more of a carbon sink. The team modeled changes in Arctic sea ice, temperatures, currents and flow of carbon from 1996 to 2007, and found that the amount of carbon taken up by the Arctic increased by one megaton each year.
But the group also observed a somewhat paradoxical effect: A few Arctic regions where waters were warmest were actually less able to store carbon. Instead, these regions—such as the Barents Sea, near Greenland—were a carbon source, emitting carbon dioxide to the atmosphere.
While the Arctic Ocean as a whole remains a carbon sink, MIT principal research scientist Stephanie Dutkiewicz says places like the Barents Sea paint a more complex picture of how the Arctic is changing with global warming.
"People have suggested that the Arctic is having higher productivity, and therefore higher uptake of carbon," Dutkiewicz says. "What's nice about this study is, it says that's not the whole story. We've begun to pull apart the actual bits and pieces that are going on."
A paper by Dutkiewicz and co-authors Mick Follows and Christopher Hill of MIT, Manfredi Manizza of the Scripps Institute of Oceanography, and Dimitris Menemenlis of NASA's Jet Propulsion Laboratory is published in the journal Global Biogeochemical Cycles.
The Ocean's Carbon Cycle
The cycling of carbon in the oceans is relatively straightforward: as organisms like phytoplankton grow in surface waters, they absorb sunlight and carbon dioxide from the atmosphere. Through photosynthesis, carbon dioxide builds cell walls and other structures; when organisms die, some portion of the plankton sink as organic carbon to the deep ocean. Over time, bacteria eat away at the detritus, converting it back into carbon dioxide that, when stirred up by ocean currents, can escape into the atmosphere.
The MIT group developed a model to trace the flow of carbon in the Arctic, looking at conditions in which carbon was either stored or released from the ocean. To do this, the researchers combined three models: a physical model that integrates temperature and salinity data, along with the direction of currents in a region; a sea ice model that estimates ice growth and shrinkage from year to year; and a biogeochemistry model, which simulates the flow of nutrients and carbon, given the parameters of the other two models.
The researchers modeled the changing Arctic between 1996 and 2007 and found that the ocean stored, on average, about 58 megatons of carbon each year—a figure that increased by an average of one megaton annually over this time period.
These numbers, Dutkiewicz says, are not surprising, as the Arctic has long been known to be a carbon sink. The group's results confirm a widely held theory: with less sea ice, more organisms grow, eventually creating a bigger carbon sink.
A New Counterbalance
However, one finding from the group muddies this seemingly linear relationship. Manizza found a discrepancy between 2005 and 2007, the most severe periods of sea ice shrinkage. While the Arctic lost more ice cover in 2007 than in 2005, less carbon was taken up by the ocean in 2007—an unexpected finding, in light of the theory that less sea ice leads to more carbon stored.
Manizza traced the discrepancy to the Greenland and Barents seas, regions of the Arctic Ocean that take in warmer waters from the Atlantic (in warmer environments, carbon is less soluble in seawater). Manizza observed this scenario in the Barents Sea in 2007, when warmer temperatures caused more carbon dioxide to be released than stored.
The results point to a subtle balance: an ocean's carbon flow depends on both water temperature and biological activity. In warmer waters, carbon is more likely to be expelled into the atmosphere; in waters with more biological growth—for example, due to less sea ice—carbon is more likely to be stored in ocean organisms.
In short, while the Arctic Ocean as a whole seems to be storing more carbon than in previous years, the increase in the carbon sink may not be as large as scientists had previously thought.
"The Arctic is special in that it's certainly a place where we see changes happening faster than anywhere else," Dutkiewicz says. "Because of that, there are bigger changes in the sea ice and biology, and therefore possibly to the carbon sink."
Manizza adds that while the remoteness of the Arctic makes it difficult for scientists to obtain accurate measurements, more data from this region "can both inform us about the change in the polar area and make our models highly reliable for policymaking decisions."
This research was supported by the National Science Foundation and the National Oceanic and Atmospheric Administration.
Visit EcoWatch's WATER and CLIMATE CHANGE pages for more related news on this topic.

Greenpeace has warned about new figures showing Britain's offshore rigs and platforms have leaked oil or other chemicals into the North Sea 55 times over the past month should act as a "reality check" for an industry aiming to drill in the Arctic.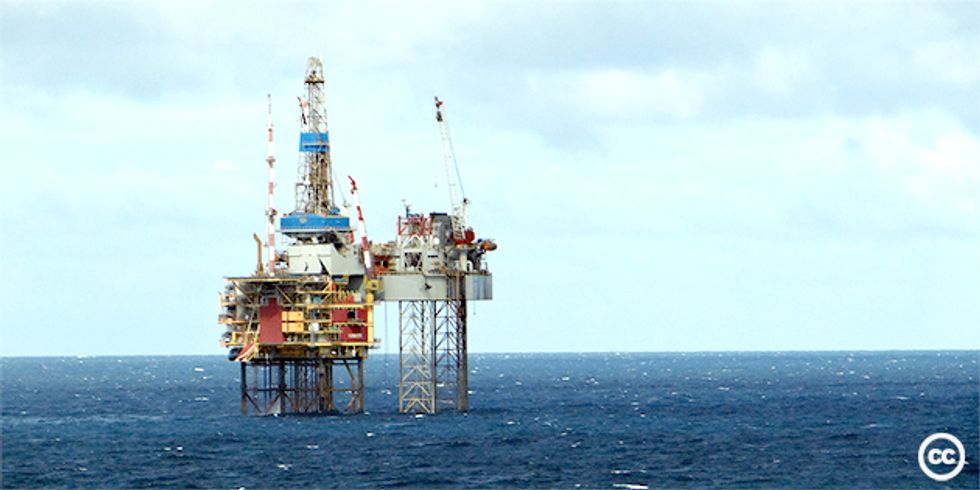 The latest figures, released by the Department for Energy and Climate Change, challenge claims that the industry has a strong a effective safety and environmental recorded.
Facilities operated by Shell, BP and BG Group were all offenders.
Greenpeace say the figures are alarming, particularly when you consider that the industry is trying to persuade the world it should be allowed to drill in the pristine but harsh environments of the Arctic.
Greenpeace senior climate adviser Charlie Kronick said:
They're trying to convince the world that they can operate safely in one of the world's harshest environments, yet they can't prevent this steady trickle of oil and other polluting chemicals leaking into the relatively safe waters of the North Sea.
This will do little to increase public trust in their ability to drill in the Arctic without damaging this incredibly beautiful and fragile corner of our planet.
But the industry says the leaks often contained just tiny amounts of relatively harmless substances and the reporting system is an example of good regulation.
The latest figures come as environmental campaigners also warn that half of Britain's biggest energy companies are looking to drill in the Arctic.
E. On and Centrica are interested in exploring for oil and gas in the Barents Sea, while RWE Npower is also reportedly interested in exploiting resources in the area.
The companies gained exploration licenses in Norwegian waters, but Greenpeace warn companies are risking spills in an area of "breathtaking beauty."
The most controversial is a block in the Barents Sea awarded to E.ON, which the Norwegian Institute of Marine Research (NIMR) said should not be opened at all, because of the risk to marine life including the largest cods stocks left in the world.
Greenpeace say that many of the areas being explored are full of rare wildlife and important fish stocks and warn that environmental groups in Norway are extremely concerned over the plans. Three of the country's environment agencies have called for at least a partial ban on drilling in certain areas.
Because of its remote location and extreme conditions, Greenpeace—along with other environmentalists and scientists—say that an oil spill would be virtually impossible to clean up.
Visit EcoWatch's OFFSHORE OIL DRILLING page for more related news on this topic.
——–
SHARE YOUR THOUGHTS BELOW: Is drilling for oil in the oceans too risky to continue pursuing as a form of energy?
——–

Four modern day explorers from Vancouver, BC, began a world-first expedition on July 1, to row the 3,000 kilometer Northwest Passage in a specially commissioned human-powered boat—a feat only possible now due to the melting ice in the Arctic. Global wind and solar company Mainstream Renewable Power is sponsoring the expedition to bring awareness to the profound effects climate change is having on the environment.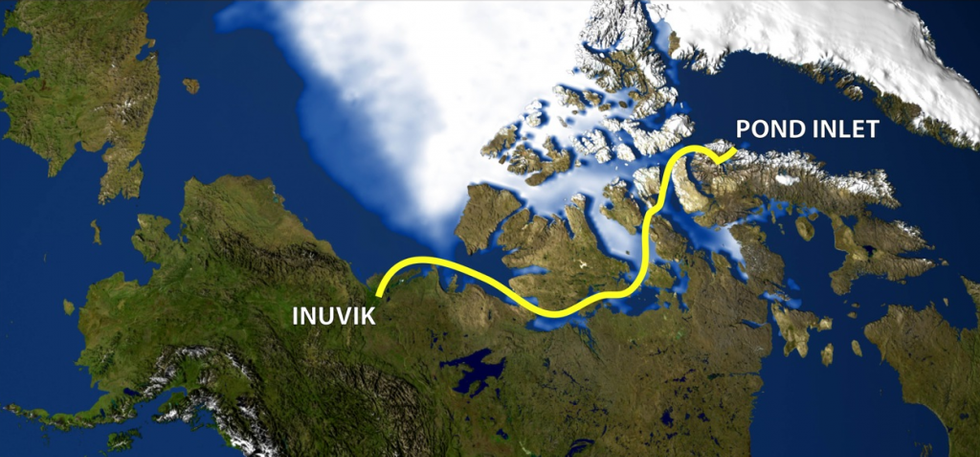 The team of Kevin Vallely, Paul Gleeson, Frank Wolf and Denis Barnett are seasoned adventurers who, between them, have rowed the Atlantic Ocean, canoed across Canada and skied to the South Pole in world record time. They departed from Inuvik in the Northwest Territories in their 25-foot long, specially built rowing boat, The Arctic Joule.
The four men are rowing in continuous shifts, 24 hours a day, seven days a week as the route will be in constant daylight for the majority of the journey. They hope to arrive at their destination in Pond Inlet, Nunavut on the east coast of Baffin Island in early fall, some 75 to 90 days after their start.
This area once represented a closed door for mariners who attempted to navigate the sea route, due to impassable sea ice. This passage has only become semi-navigable for about three months a year in the summer months when the ice of the Arctic Ocean breaks up and melts before refreezing for the winter. The four men have taken advantage of that short window to row the ice-strewn passage.
"It wasn't long ago that the Northwest Passage was the sole domain of steel-hulled ice-breakers but things have changed," said Kevin Vallely, lead rower.
"Climate change is transforming the Arctic and the world. By traversing the Northwest Passage completely under human power in a rowboat, without sail or motor, the Mainstream Last First team will be able to demonstrate first-hand the dramatic effects climate change is having on our planet. Something like this has never been done before. It is only now possible due to the increase in seasonal sea ice melt and deterioration due to climate changes."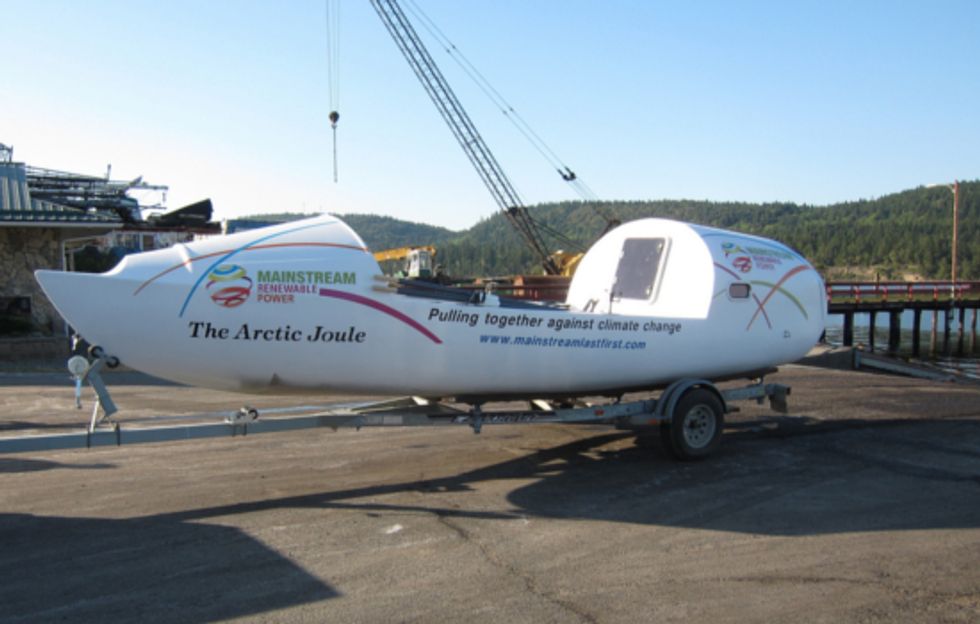 The rowers' challenge is of global significance as both a pioneering maritime adventure and an environmental expedition. The team is working with scientific research partners at Vancouver Aquarium, Fisheries and Oceans Canada and the Canadian Rangers on a unique and promising collaboration known as the Canadian Rangers Ocean Watch program (CROW) to collect and deliver environmental data about the Arctic Ocean.
In addition, the team is documenting their journey on their blog and through social media, and have an award-winning documentary videographer to film the trip as well as. They are also engaging with the broader public while away, using their adventure to publicize the melting Arctic and climate change's detrimental impact.
"With atmospheric [carbon dioxide] CO2 concentrations hitting 400 ppm last month for the first time in 2-4 million years, Mainstream is sponsoring this expedition to highlight the immediate disasters of climate change," said Sherra Zulerons, country manager for Canada at Mainstream Renewable Power. "This expedition will show people around the world a real-life example of what climate change is doing today. It's real."
The melting ice is only the start of the problem, she explained. As the ice melts, it causes massive amounts of harmful gases to be released into the atmosphere. Enormous amounts of methane hydrate have been trapped in the ice for many thousands of years and now that the ice is melting, the gas is being released, causing a huge knock-on effect."That is why we are sponsoring this expedition," said Zulerons.
"In the latest International Energy Agency report it states that if we wait to act until 2020, we will be headed down a path to temperature rises of between 3.6 and 5.3 degrees Celsius before 2100," continued Zulerons. "Switching from fossil fuels to renewable energy will make a big difference in terms of keeping climate change below two degrees."
"There seems to be a disconnect between what's actually happening with climate change and what's being done about it. We hope that our expedition will show the world through a real-life example of what climate change is doing today," added Vallely.
"We believe, as Barry Lopez echoed in his book Arctic Dreams, that mankind has '...the intelligence to grasp what is happening, the composure to not be intimidated by its complexity, and the courage to take steps that may bear no fruit in our lifetimes'," concluded Vallely.
The sea ice of the arctic has decreased by 50 percent in the last three years alone and in about 15 years this region will be ice-free. According to scientists, this permafrost to perm-melt scenario will trigger numerous feedback loops that will put climate change beyond human control.
Visit EcoWatch's CLIMATE CHANGE page for more related news on this topic.
——–

DOES THE FACT THAT REVERSING CLIMATE CHANGE WILL HAVE NO PRONOUNCED BENEFITS IN OUR LIFETIME HINDER US FROM ACTING TO ALLEVIATE IT?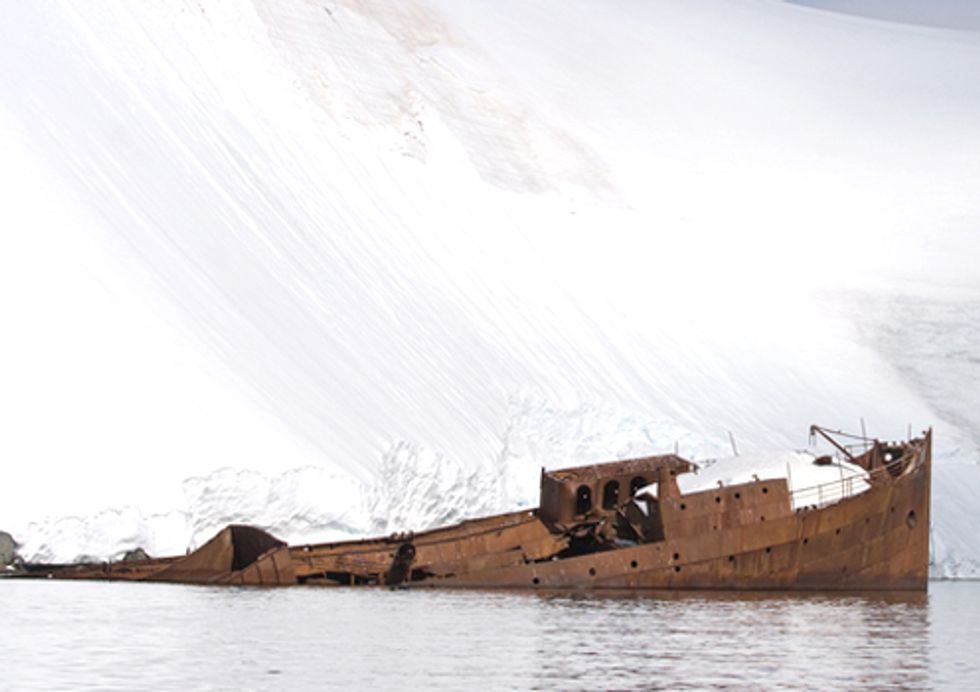 The polar waters of the Arctic and Antarctic are in jeopardy as a result of substantial delays to the development of environmental protection rules which will reduce the impact of shipping on these delicate regions. Last week the International Maritime Organization1 shelved the development of environmental protection rules until 2013.
This major setback for polar environmental protection came about as a result of procedural objections by flag states2 despite the efforts of most Arctic states and Antarctic treaty states to make progress on environmental protection. "As a result of this decision, the completion of a mandatory Polar shipping code covering both safety and environment protection will fall further behind schedule, and indeed, there is a very real chance that environmental protection could be scuttled altogether," said James Barnes, executive director of Antarctic and Southern Ocean Coalition (ASOC).
Both poles are extremely sensitive to environmental disruption and have an important role regulating the global climate. As the global climate changes, the poles are experiencing the most rapid warming of anywhere on earth and sea ice is retreating in most polar regions, making those waters more accessible to shipping than ever before in human history. The numbers of ships using the Northwest Passage and Northern Sea Route, to the north of Canada, the U.S., Norway and Russia, is increasing each year. The Arctic in particular is expected to experience a significant increase in resource exploitation and shipping volumes, which are likely to exacerbate climate-induced problems.
Environmental regulations for shipping are necessary to ensure that the volume of pollutants such as oils, chemicals and sewage being discharged by increased shipping into these pristine waters can be minimized. In addition, rules are needed to ensure that disturbance of wildlife and coastal communities is kept to a minimum and major oil and chemical spills are avoided.
"Last week's decision is badly flawed," said Mr. Barnes." Action is required sooner rather than later to ensure adequate environmental protection is in place as more and more ships use these remote, hazardous and vulnerable waters. Operational pollution from shipping and accidents could irreversibly damage these globally important sensitive ecosystems and polar wildlife is already under massive pressure from the changing climate."
"IMO member governments have an obligation to develop proactive environmental protections for our poles, and we hope that it won't take an Exxon Valdez or Costa Concordia-type disaster in polar waters before real regulatory action is achieved in these vulnerable regions," said John Kaltenstein, marine program manager at Friends of the Earth U.S.
"It is imperative that the IMO brings countries together to finish developing a mandatory Polar Code, which must include strong environmental protections," said Shawna Larson, Chickaloon Village Tribal Member and Alaska program director for Pacific Environment. "Indigenous Peoples who have lived in these Arctic coastal communities since time immemorial are highly dependent on a clean Arctic Environment for their traditional ways of life and their food sources. Without strong environmental protections in the Polar Code, Indigenous Peoples traditional ways will be at risk."
For more information, click here.
—————
1. The IMO is the UN body responsible for developing and adopting global shipping regulations addressing safety and environmental protection
2. Flag States are the countries which flag ships and are then expected to enforce the globally adopted shipping regulations relevant to the ships flying their flags.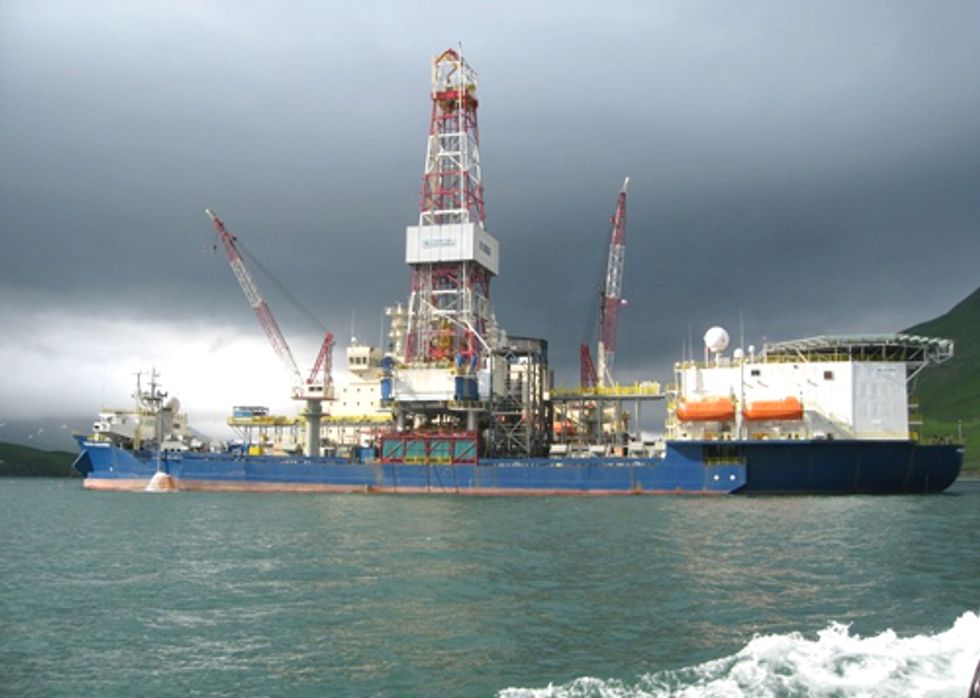 A coalition of groups has filed a lawsuit in the Ninth Circuit Court of Appeals challenging the U.S. Environmental Protection Agency's (EPA) issuance of air pollution discharge permits for Shell's Discoverer drillship and associated fleet for use in the Beaufort and Chukchi seas. The permits, provisionally approved last September, were issued Feb. 10, 2012. Shell intends to use the Discoverer to drill in the fragile, remote, stormy and icy waters of the America's Arctic Ocean starting this summer.
Alaska Wilderness League, Center for Biological Diversity, Natural Resources Defense Council, Northern Alaska Environment Center, Oceana, Pacific Environment, Resisting Environmental Destruction on Indigenous Lands (REDOIL), Sierra Club, and The Wilderness Society filed the challenge late last Friday, represented by Earthjustice. The organizations issued the following statement regarding the lawsuit:
"As early as this summer, the Discoverer drillship and other vessels in Shell's fleet could be in the Chukchi Sea or Beaufort Sea of the Arctic Ocean where they will pump tens of thousands of tons of pollution into pristine Arctic skies. Not only will they be drilling for oil in some of the harshest conditions on earth, each year these ships will emit large amounts of harmful air pollutants such as carbon monoxide, nitrogen dioxide and particulate matter. Further, greenhouse gases and black carbon from the Discoverer fleet are expected to accelerate the loss of snow and sea ice in the Arctic, to the detriment of both the fragile Arctic ecosystem and members of Alaska Native communities that rely upon a healthy ecosystem for subsistence and other traditional cultural activities.
"The EPA approved these permits without ensuring that all air quality standards are met, and as such our only option is to challenge them in court. Although the Clean Air Act requires modern pollution controls that could greatly reduce much of this pollution, the EPA did not require Shell to install all the controls it should have.
"In addition to the excess air pollution from the Discoverer and Shell's other ships, Shell's drilling poses other risks. Drilling for oil in the remote waters of the Arctic Ocean is risky and fraught with potential disaster. An oil spill in these waters would have significant impacts on endangered and threatened species such as bowhead whales and polar bears."
For more information, click here.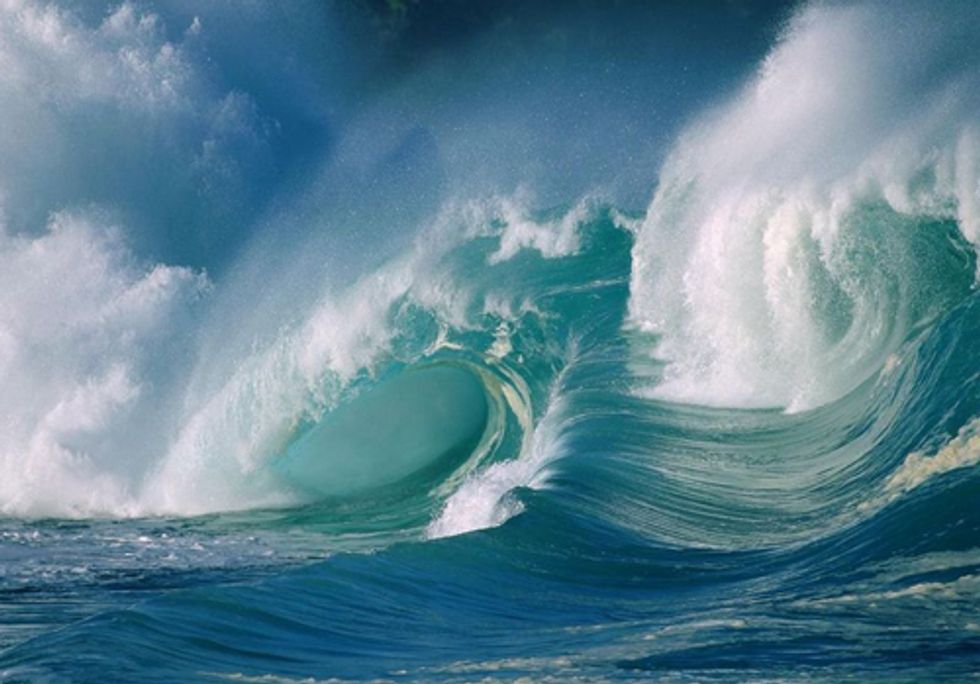 The Obama administration released a draft Implementation Plan on Jan. 12 for the National Ocean Policy. The draft provides strategic action plans for the policy's nine priority objectives. In response, Ocean Conservancy released the following statement from Emily Woglom, director of Government Affairs:
 
"We applaud the administration for following though on the landmark National Ocean Policy with the release of this draft Implementation Plan. We hope the draft plan will provide the direction and guidance needed to tackle some of the many challenges facing our ocean, including planning for offshore energy, protecting important marine habitat and addressing changes affecting the Arctic.
 
"With the plan's release, and momentum building, the administration should ensure the appropriate resources are provided to continue the much-needed work on comprehensive ocean-use planning. The next step, setting up regional planning bodies to help fight against haphazard use of ocean resources, will allow ocean uses to be coordinated and management decisions to be made on the regional level. This will be a win for all involved.
 
"Ocean Conservancy encourages everyone with a stake in the health of the ocean to participate in the comment period in order to make this process as public and transparent as possible. Input and engagement from all ocean users is vital for both this plan and future implementation of the National Ocean Policy to foster coordination for a healthier ocean. We look forward to providing detailed feedback on the plan and engaging with the National Ocean Council as the process moves ahead."
To read and submit comments on the draft Implementation Plan, see the National Ocean Council's full statement below:
National Ocean Policy Draft Implementation Plan
As part of President Obama's National Policy for the Stewardship of the Ocean, Our Coasts, and the Great Lakes, the National Ocean Council has released a draft National Ocean Policy Implementation Plan to address some of the most pressing challenges facing the ocean, our coasts, and the Great Lakes. The draft Implementation Plan describes more than 50 actions the Federal Government will take to improve the health of the ocean, coasts, and Great Lakes, which support tens of millions of jobs, contribute trillions of dollars a year to the national economy, and are essential to public health and national security.
The draft Implementation Plan will ensure the Federal Government targets limited resources more effectively to deliver demonstrable results for the American people, including predictability for users, more efficient and coordinated decision-making, and improved sharing of data and technology. For each action, the plan outlines key milestones, identifies responsible agencies, and indicates the expected timeframe for completion.
Click here to read the draft Implementation Plan.
We Want to Hear From You
Click here to provide comments on the draft Implementation Plan. The public comment period is open until midnight EST, Feb. 27, 2012.
We are relying on your input to inform development of the final Implementation Plan and help ensure the National Ocean Policy is working for our nation. We welcome your general input, and also pose the following questions:
Does the draft Implementation Plan reflect actions you see are needed to address the nine priorities for the ocean, coasts, and the Great Lakes?
What is the most effective way to measure outcomes and to detect whether a particular action in the Implementation Plan has achieved its intended outcome? Would a report card format be useful?
Comments received will be collated and posted on the National Ocean Council website. The National Ocean Council will review and incorporate comments before finalizing the plan in 2012. The plan will be reviewed annually and modified as needed based on new information or changing conditions. 
Comments may also be sent by fax to "Attn: National Ocean Council" at (202) 456-0753, or by mail to: National Ocean Council, 722 Jackson Place, NW, Washington, D.C. 20503. Allow at least 2-3 weeks additional time for mailed comments to arrive.
More on the Development of the draft Implementation Plan
The draft Implementation Plan was developed with significant input from national, regional, and local stakeholders and the general public. The National Ocean Council sought public comment from January through April 2011 and June through July 2011, and held 12 regional listening sessions around the country. In addition, the Governance Coordinating Committee, composed of state, Tribal, and local government officials, and the Ocean Research Advisory Panel, composed of expert representatives from a range of ocean sectors, provided input for the plan.
In mid-2011, the National Ocean Council released for public comment outlines for nine Strategic Action Plans that provided an initial view on how federal agencies might address the nine priority objectives highlighted in the National Ocean Policy. The outlines, by design, were draft products that served as an early and valuable point in the Implementation Plan development process for focusing public and stakeholder input.
During the public comment period that was open June 2—July 2, 2011, the National Ocean Council received more than 400 contributions from more than 200 individuals and groups. In addition, approximately 1000 individuals and groups participated in and provided comments at 12 regional listening sessions around the country. The National Ocean Council agencies evaluated more than 850 specific comments from stakeholders and the public, many representing multiple submissions of very similar comments. We considered all of the comments and accepted many, incorporating them into the draft Implementation Plan. 
Click here to read a summary of the most substantive and frequent public comments and how they are addressed in the draft Implementation Plan.
Click here to read past public comments and learn about the Strategic Action Plans.
For more information, click here.
—————
Ocean Conservancy is the world's foremost advocate for the oceans. Through science-based advocacy, research, and public education, we inform, inspire and empower people to speak and act for the oceans. Ocean Conservancy is headquartered in Washington, DC, and has offices in Florida, the Gulf of Mexico, and the Pacific, with support from more than half a million members and volunteers.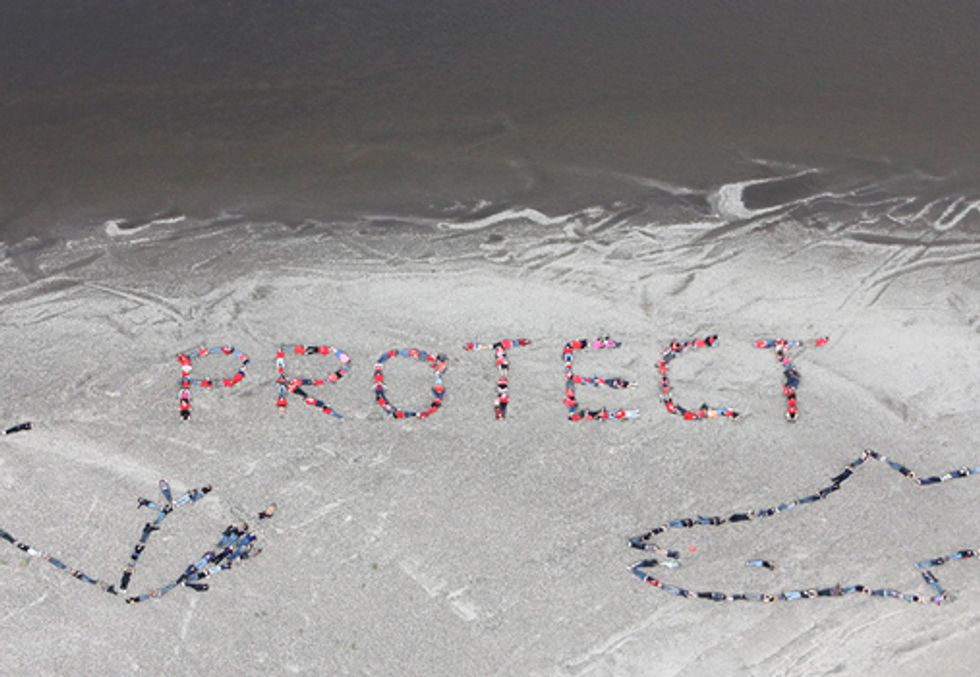 Congress passed an omnibus spending bill Dec. 16 for fiscal year 2012 that includes a poison pill buried deep within the bill's 1,200 page conference agreement—that literally poisons the air in our nation's Arctic Ocean. This poison pill, or Dirty Arctic Air rider, would compromise the health of the Inupiat people who have thrived there for thousands of years as well as the Arctic's myriad wildlife species, from polar bears and beluga whales to walrus and millions of birds.
Specifically, the poison pill transfers authority over Arctic offshore drilling air pollution permits from the U.S. Environmental Protection Agency (EPA) to the U.S. Department of Interior (DOI). As a result, Arctic drilling will become almost completely exempt from the Clean Air Act's health-based national ambient air quality standards and the act's program to prevent significant deterioration of air quality.
Statement from Cindy Shogan, executive director, Alaska Wilderness League:
"Today's action by Congress tells the people of America's Arctic—proud Inupiats and Americans—that they are less important than a few foreign-owned oil companies such as Royal Dutch Shell.
"There is no question that this Dirty Arctic Air rider—snuck into a vital spending bill at the 11th hour—is a clear giveaway to Shell and Big Oil. Currently, Shell's proposed drilling program in the Arctic's Chukchi and Beaufort Seas would release, each year, tens of thousands of tons of climate-warming greenhouse gases; hundreds of tons of nitrogen dioxide, which causes and exacerbates respiratory disease; and tens of tons of other harmful pollutants including carbon monoxide and volatile organic compounds. If subject to DOI's regulations, Shell could be authorized to emit pollution in excess of even these massive amounts.
"The people of America's Arctic already suffer from the impacts of drilling in their pristine, wild home. When Rosemary Ahtuangaruak started her career as health aide in 1986 in Nuiqsut, a small village that sits adjacent to the Alpine Oil Field and near Prudhoe Bay, North America's largest oil field, she treated one patient with asthma. When she quit in 1997, there were 60 people who had to use respiratory medications. This is an increase of more than tenfold, and
corresponded with an increase of oil industry activity near her town. As the National Academy of Sciences noted in its extensive study of cumulative environmental effects of oil and gas development on Alaska's North Slope, "petroleum development has resulted in major, significant, and probably irreversible changes to the way of life on the North Slope."
"President Barack Obama owes it to the people of the Arctic to demand that DOI immediately tighten its air rules to match those of EPA."
Arctic air pollution oversight—EPA vs. DOI:
The EPA has a long history of protecting public health through the Clean Air Act, which has saved more than 200,000 lives and prevented millions of asthma attacks, heart problems and other serious illnesses. Such expertise is essential for protecting a region as fragile as the Arctic, which is already under significant threat from the effects of climate change and onshore development.
Beyond the fact that DOI has no history or expertise in Arctic air quality, DOI regulations are not nearly as protective. They do not require compliance with Clean Air Act requirements over the ocean but only onshore and the regulations include wholesale exemptions from air quality analysis for many facilities based on their distance from the shore. This is especially alarming in the Arctic where there are vast lease tracks offshore, thereby exempting 80 million acres of potential leases from regulation at the source.
Shifting the point of compliance from the source on the ocean to the shoreline ignores that some members of Arctic coastal communities spend significant time on the ocean. DOI regulations would allow the oil companies to pollute at unhealthy levels within traditional Alaska Native subsistence hunting areas.
For more information, click here.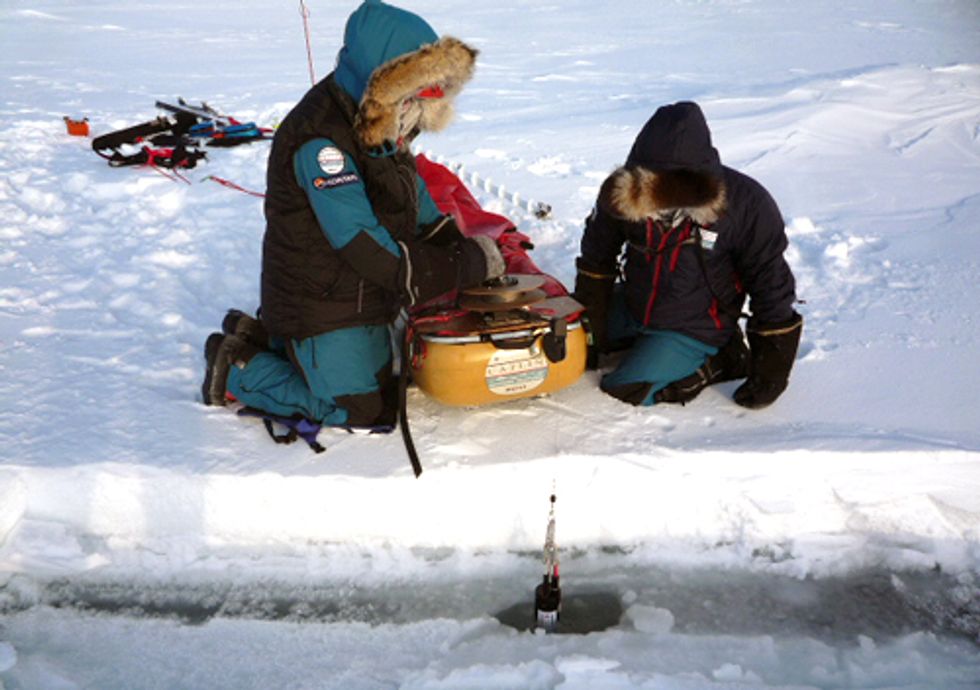 Research carried out at the Catlin Arctic Survey's Ice Base in March and April 2010 suggests that melting sea ice is weakening the Arctic Ocean's ability to capture and store atmospheric carbon.
This study, carried out by a team at the Department of Fisheries and Oceans, Canada, focuses on the efficiency of an important biological 'pump' that captures atmospheric carbon near the sea surface and then draws it down and stores it on the sea floor.
Phytoplankton (plant plankton), near the sea surface, capture atmospheric carbon and store it as non-sinking microscopic particles. Although these particles do not themselves sink, their sticky nature means they can capture heavier organic debris and become sufficiently dense that they fall to the ocean floor as 'marine snow', effectively removing significant amounts of atmospheric CO2 to the deep ocean for thousands of years.
The findings also show that carbon-rich gel-like particles (so-called transparent exopolymer particles, or TEPs) are stored in the sea ice during winter and are released into the water column during early spring. TEPs are an important feature in the carbon cycle as they both capture carbon and give marine snow its stickiness, enabling it to attract organic debris and sink.
Future increases in surface freshwater from melting sea-ice will likely strengthen water layering and could change carbon draw-down in the Arctic Ocean. Coupled with the continuing retreat of sea ice, this has implications for the capacity of the Arctic Ocean to mitigate increasing atmospheric CO2 emissions via carbon capture.
The oceans represent the largest active carbon sink on Earth, absorbing more than a quarter of the CO2 that humans put into the air. According to a recent estimate, the Arctic is responsible for 5 to 14 percent of the world's CO2 uptake, although it accounts for only 3 percent of its ocean surface area.
Dr. Oliver Wurl, who carried out this research, was part of an international team of scientists who lived and worked at the Catlin Ice Base on the Arctic Ocean during the brutally cold winter-spring transition as part of the Catlin Arctic Survey 2010 expedition.
"The data was really hard-won," said Dr. Wurl. "Collecting sea water samples in minus-40ºC is not something I would recommend to anyone, but to see this data forming part of an important jigsaw puzzle makes all the hardship worthwhile."
The paper is published in the Journal of Geophysical Research.
For more information, click here.
—————
The Catlin Arctic Survey, sponsored by global specialty insurer and reinsurer Catlin Group Limited involves an 'Ice Base' and an 'Explorer Team'.
The Ice Base is a unique, purpose-built field research station, located on floating sea ice in the Canadian Arctic archipelago (78°45'N, 103°30'W). This Winter/Spring Ice Base played host to an international team of research scientists from the UK, U.S. and Canada in both 2010 and 2011.
The Explorer Team, in 2010, comprised Charlie Paton, Martin Hartley and Ann Daniels. The team undertook a long-range survey, traveling across the Arctic's sea ice, collecting water samples to provide data on ocean acidification. Explorer Teams also participated in the 2009 and 2011 Catlin Arctic Surveys.