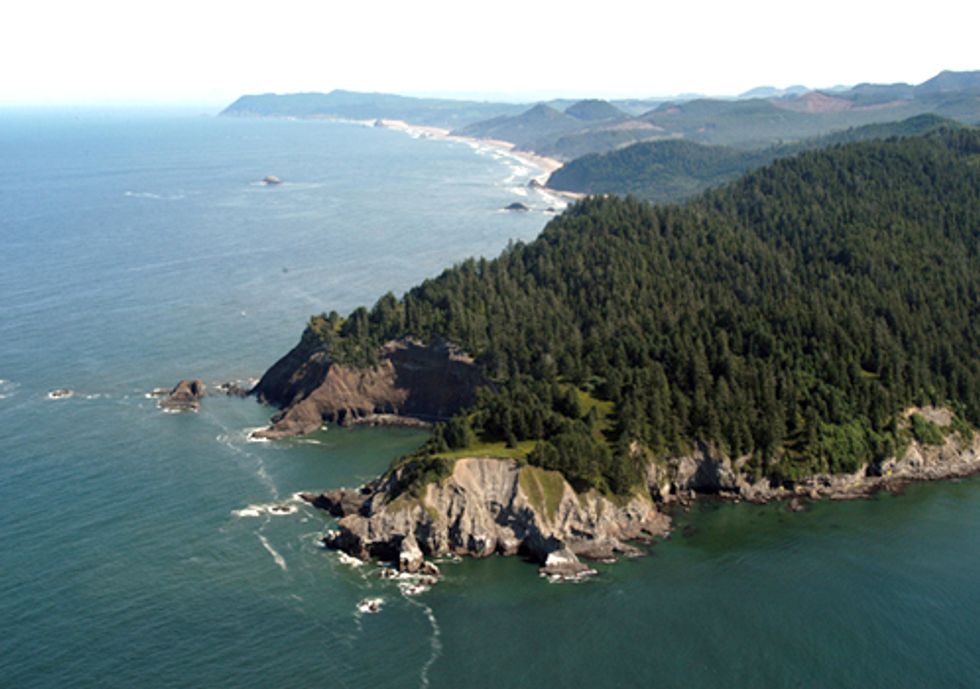 Our Ocean, a statewide coalition of Oregon conservationists, scientists, ocean users, local and businesses leaders expressed support on Feb .21 for the state legislature's action to designate three marine reserves and protected areas off Cape Falcon, Cascade Head, and Cape Perpetua.
Two other marine reserves were implemented in January, at Redfish Rocks near Port Orford and Otter Rock by Depoe Bay. Combining those with the three new sites would create an initial network of marine reserves and protected areas off the Oregon coast. Once the new law is signed by Gov. John Kitzhaber and enacted, these designations will serve as "ecological savings accounts" and provide places for plants and animals to spawn and thrive.
"This action recognizes the value and pride that Oregonians have for our ocean," said Susan Allen, manager at the Pew Environment Group and director of Our Ocean. "Safeguarding coastal waters preserves their beauty and bounty for us and our children." Our Ocean represents more than 250,000 people from a diverse group of organizations including the Oregon AFL-CIO, Oregon Shores Conservation Coalition, and the Oregon Business Association.
This designation honors the efforts by volunteers and the consensus building accomplished by coastal communities to create a suite of recommendations that balance the ecological and economic needs of each site individually, and the system collectively. The Oregon Department of Fish and Wildlife reported ocean stakeholders invested more than 25,000 hours of volunteer time in 2010 alone.
"Marine reserves around the world have demonstrated the value that protecting ocean habitats can have for building resilient local economies and coastal ecosystems," said Robin Hartmann, Ocean Policy Advisory Council (OPAC) member and ocean program director of the Oregon Shores Conservation Coalition. "This bill makes it possible to put into place a statewide flagship program that supports an enriched and productive nearshore ocean."
"The sum total of all no-take areas in Oregon's ocean will represent just roughly 3 percent of our state's 362-mile coastline now," said Paul Engelmeyer, manager of the Audubon Ten Mile Creek Sanctuary and OPAC member. "Yet combined with neighboring protected areas that make up an additional 5.7 percent of our nearshore habitats, these designations can bolster the health of the ocean and, by extension, our ability to harvest ocean resources more sustainably. We believe this legislation has potential to create a coastal legacy that our children will enjoy for many generations."
For more information, click here.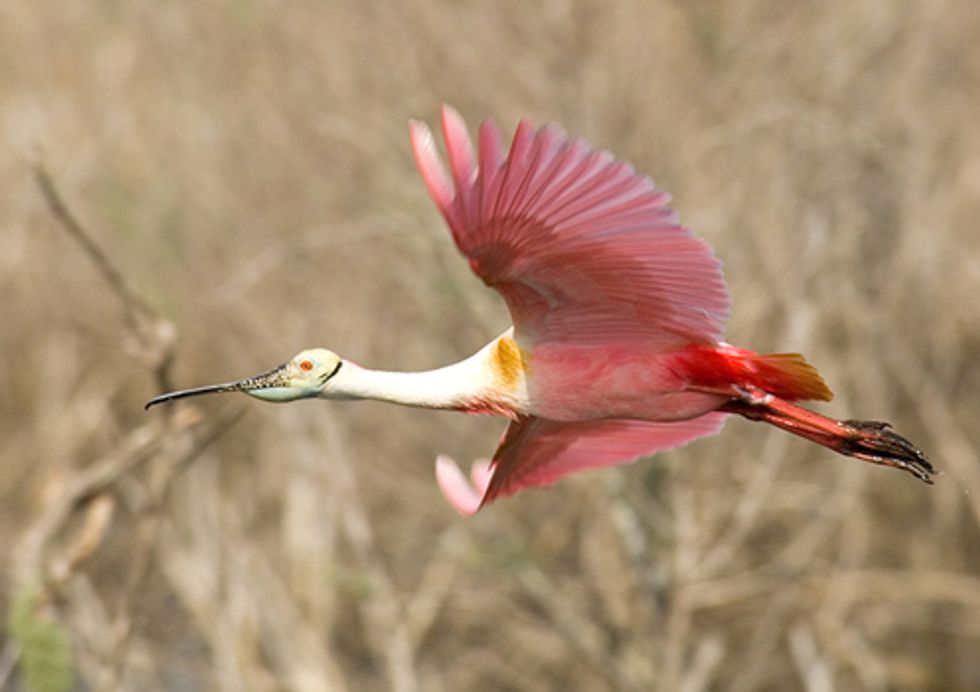 The Conservation Fund and the U.S. Fish and Wildlife Service (FWS) on Feb. 21 announced the purchase of 4,471 acres of unique Columbia Bottomlands habitat near West Columbia. This acquisition will permanently protect a diverse freshwater wetland and the Brazos River floodplain forest surrounding Eagle Nest Lake for wildlife, public recreation and education.
"The service is excited about the opportunity that conservation of Osceola Plantation will provide for wildlife and visitors; including restoring the emergent marsh to provide freshwater habitat for thousands of wintering ducks and geese and restoring one thousand acres of diverse native prairie habitat where one day an Attwater's prairie chicken may once again be heard," said Jennifer Sanchez, refuge manager of the Texas Mid-Coast NWR Complex, which includes San Bernard National Wildlife Refuge (NWR).
The property, known as the Osceola Plantation, features one of the largest natural lakes in the coastal region. The tract's unique and diverse habitat features coastal prairie, river bottom forests, freshwater wetland and open water. The habitat is a magnet for migratory land birds, wintering sparrows, shorebirds and waterfowl, including the Mottled Duck, a species in sharp decline.
The Conservation Fund has conveyed the tract to the FWS for incorporation into the San Bernard NWR as part of the FWS's Austin's Woods/Columbia Bottomlands Conservation Plan—an effort to conserve 70,000 acres of bottomland hardwood forests and other associated habitats vital for approximately 29 million migrant birds. As one of the "birdiest" spots in the world, the Texas Gulf Coast brought in $2.9 billion in revenue for the state from wildlife watching in 2006. These low-lying forests loved by birds also help to clean the water on its way through to the Gulf of Mexico, improving conditions for aquatic life and the multimillion-dollar seafood industry.
The U.S. Department of Agriculture's Natural Resources Conservation Service designated funds for the protection of the property with a conservation easement through its Wetlands Reserve Program. In 2009, the U.S. Congress approved funding for the purchase of the property through the Land and Water Conservation Fund. A North American Wetlands Conservation Act grant and $3 million from the Migratory Bird Conservation Commission's Federal Duck Stamp program were also approved for this conservation effort. In addition, generous private donations from Houston Endowment, Inc.; The Brown Foundation, Inc.; The Trull Foundation; Malcolm C. Damuth Foundation; The Jacob and Teresa Hershey Foundation; George and Mary Josephine Hamman Foundation and the Great Texas Birding Classic helped make this acquisition possible.
"The San Bernard National Wildlife Refuge has attracted visitors from around the world," said U.S. Sen. Kay Bailey Hutchinson (R-TX). "Today's welcome announcement assures that this wildlife refuge and its unique habitat are protected for future generations to enjoy."
"This project attracted the attention of so many partners because of its beauty, habitat diversity, recreational potential and proximity to the Houston metroplex," said Julie Shackelford, Texas programs director of The Conservation Fund. "With key support from the National Fish and Wildlife Foundation and all of our partners, we were finally able to facilitate its permanent protection."
 For more information, click here.
—————
The San Bernard NWR is one of three refuges that make up the Texas Mid-Coast National Wildlife Refuge Complex and form a vital area of coastal wetlands harboring more than 300 bird species. The complex serves as an end point of the Central Flyway for waterfowl in winter, and an entry point for neotropical migratory songbirds tired from a 600-mile Gulf crossing from Mexico's Yucatan Peninsula. Located just south of Houston, the refuge complex offers a haven for both wildlife and people. The public is welcome at several locations across San Bernard NWR, providing opportunities to encounter marsh, prairie and forest ecosystems.
At The Conservation Fund, we combine a passion for conservation with an entrepreneurial spirit to protect your favorite places before they become just a memory. A hallmark of our work is our deep, unwavering understanding that for conservation solutions to last, they need to make economic sense. Top-ranked, we have protected nearly 7 million acres across America.
EcoWatch Daily Newsletter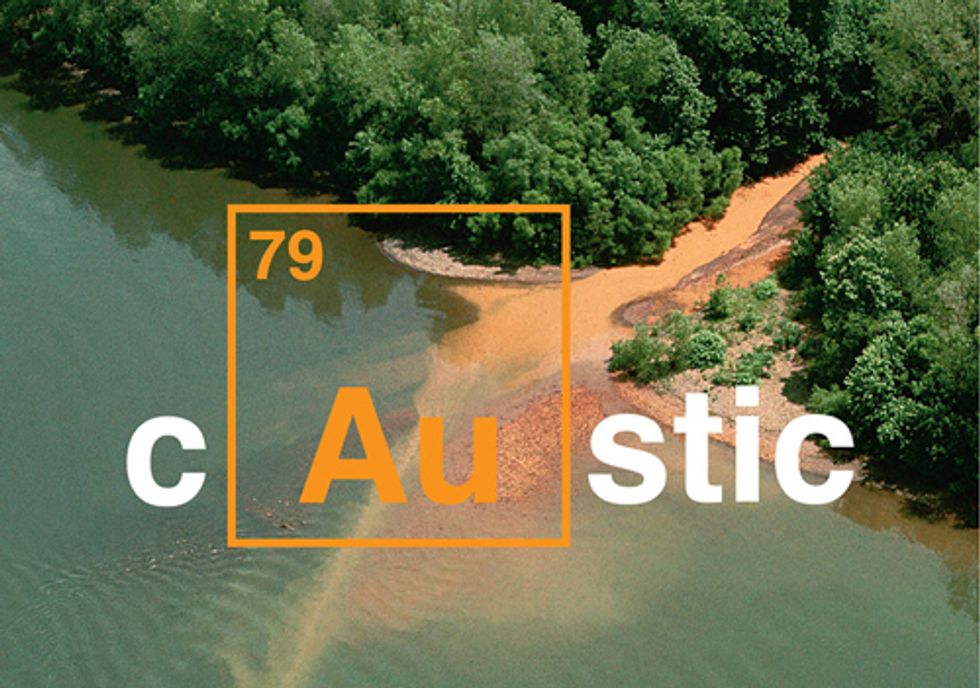 Some 80 jewelry retailers from around the world, including eight of the top 10 retailers in the U.S., have committed to cleaning up dirty metals by signing the No Dirty Gold campaign's Golden Rules for more responsible metals sourcing.
The Golden Rules are a set of social, human rights and environmental criteria for gold and other precious metals. Jewelers who have signed the Golden Rules are committed to selling gold jewelry that is mined and smelted responsibly.
This is good news for consumers, the environment and the communities who live with metals mining says No Dirty Gold campaign director Payal Sampat. "Dirty gold must become a thing of the past," she said. "No one wants their Valentine's Day jewelry tainted with human rights abuses or toxic pollution. But this can't happen unless companies like Macy's commit to cleaning up their supply chains and sign the Golden Rules."
Macy's is one of the last major jewelry retailers to sign the Golden Rules. The department store chain, which includes Bloomingdale's, is the fifth-largest retailer of gold jewelry in the U.S., with more than 800 locations in 45 states, the District of Columbia, Puerto Rico and Guam.
On Feb. 13, activists with the No Dirty Gold campaign hung a balloon banner at the Macy's Washington, D.C. store, reading, "Macy's: Don't Break Our Hearts. Dump Dirty Gold."
"Until Macy's ends its love affair with dirty gold, the company's commitment to sustainability and transparency is just a bunch of hot air," said No Dirty Gold campaign coordinator Nick Magel.
Costco, the ninth largest U.S. jewelry retailer, headquartered in Issaquah, Wa., has also declined to sign the Golden Rules.
Sampat says the campaign's effort to secure commitments from jewelers to oppose dirty gold production is a crucial step because about 80 percent of newly mined gold is made into jewelry.
The world's largest jewelry retailers, including Walmart, Sterling, Zale's, Tiffany & Co., QVC, Target, Sears/Kmart and JCPenney have all committed to study their metals' supply chains, revise their supplier sourcing criteria to include the Golden Rules and increase recycled gold content.
Michelle Pearlman, senior vice president and president of Jewelry, Sears Holdings, said, "The No Dirty Gold campaign is a great initiative that pushes for sustainability and ethical sourcing on gold. We are proud to be a part of it and to offer our customers gold that was obtained in a responsible manner. Sears strives to be a green company and we will continue to work to build lifetime relationships with our customers starting from the mines up."
Cyanide used in leaching gold from ore can pollute water resources and kill aquatic life. Gold mining can pollute nearby waters with acid mine drainage, which is harmful to wildlife and people. Some mines discharge toxic waste in rivers, lakes or oceans, or store the waste tailings in reservoirs that can leak or burst. Mine wastes include byproducts like mercury and heavy metals, which can enter the food chain and sicken people and animals.
Refining the gold in smelter furnaces releases air pollution, especially oxides of nitrogen and sulfur, which are components of smog and acid rain, as well as lead. Smelters release tons of greenhouse gases into the atmosphere.
The Golden Rules call on mining companies to meet these basic standards in their operations:
    Respect basic human rights outlined in international conventions and law
    Obtain the free, prior and informed consent of affected communities
    Respect workers' rights and labor standards, including safe working conditions
    Ensure that operations are not located in areas of armed or militarized conflict
    Ensure that projects do not force communities off their lands
    Ensure that projects are not located in protected areas, fragile ecosystems, or other areas of high conservation or ecological value
    Refrain from dumping mine wastes into the ocean, rivers, lakes or streams
    Ensure that projects do not contaminate water, soil or air with sulfuric acid drainage or other toxic chemicals
    Cover all costs of closing down and cleaning up mine sites
    Fully disclose information about social and environmental effects of projects
    Allow independent verification of the above
Marc Choyt, president, Reflective Images, a Santa Fe-based jewelry company known for its modern Celtic designs, takes pride in his signature on The Golden Rules. "We are 100 percent in support of the No Dirty Gold campaign," he said. "Precious metals mining causes tons of toxic pollution and is often tied to human rights abuses, which are unacceptable to us and our customers."
"Not only do we manufacture exclusively with recycled gold," said Choyt, "but in 2008, my company was perhaps the first manufacturer in the jewelry sector to move its entire American and international manufacturing to recycled silver as well. We are now creating ethical mine-to-market custody, and also write the Internet's leading resource on fair trade jewelry issues, www.fairjewelry.org."
A number of jewelers who have signed The Golden Rules have also signed a pledge to refrain from buying any gold that might be produced from the proposed Anglo American Pebble Mine due to concerns that it will ruin one of the world's richest salmon fisheries in Bristol Bay, Alaska.
The proposed Pebble Mine would siphon as much as 35 billion gallons of fresh water out of the headwaters of Bristol Bay every year, eliminating critical salmon habitat, finds a new report released last week.
Produced by the Wild Salmon Center and Trout Unlimited, the report details multiple concerns with excavating Pebble's massive deposit of copper, gold, and molybdenum.
Approval of the mine and its infrastructure will likely spur a much larger mining district, substantially increasing odds that mining will harm Bristol Bay's wild salmon, the report found. Pebble's infrastructure would enable mining claims covering 793 square miles, an area 10 times larger than Washington, D.C.
After examining a wide body of scientific information, the report concludes that too much is at stake ecologically, economically and culturally to risk mine development.
Tiffany & Co. Chairman and CEO Michael Kowalski said, "There are some special places where mining clearly does not represent the best long-term use of resources. In Bristol Bay, we believe the extraordinary salmon fishery clearly provides the best opportunity to benefit Southwestern Alaskan communities in a sustainable way. For Tiffany & Co.,—and we believe for many of our fellow retail jewelers—this means we must look to other places to responsibly source our gold."
For more information, click here.