The Greenbrier River in West Virgina is one of the waterways protected by a court order halting work on some parts of the Mountain Valley Pipeline.
Tim Kiser / GNU Free Documentation License
In a reprieve for the waterways of West Virginia and the communities that depend on them, the U.S. Federal Energy Regulatory Commission (FERC) said in a document on Monday that EQT Midstream Partners would halt work on the parts of its controversial Mountain Valley Pipeline (MVP) that cross 591 streams and wetlands in the state, Reuters reported.
In December, the Army Corps of Engineers had issued the 303 mile pipeline, which would carry fracked natural gas through West Virginia and Virginia, a Nationwide Permit 12, a general permit for waterway disruption by utility line construction that does not require environmental review.
But on Thursday, the 4th U.S. Court of Appeals sided with environmental groups including the Sierra Club who had argued for a halt in construction, saying that the construction timelines proposed by the pipeline's makers went beyond the time allowed by the general permit, West Virginia Public Broadcasting reported.
"Putting the breaks on in-stream construction activity for the Mountain Valley Pipeline while the court performs its full review not only makes sense, it is also the only just outcome for communities directly impacted by this destructive project," Appalachian Voices Virginia Program Manager Peter Anderson said in a statement published by the Sierra Club Thursday.
Environmentalists also challenged the legitimacy of issuing sweeping permits like Nationwide Permit 12 to projects like the MVP.
"Today's decision shows once again that the Nationwide Permit 12 cannot be used as a one size fits all approach for dirty and dangerous pipelines that pose serious threats to our communities and clean water," Sierra Club Beyond Dirty Fuels Campaign Director Kelly Martin said Thursday.
Under section 404 of the Clean Air Act, general permits like Nationwide permit 12 can be granted, but states can also add additional regulations to those permits. The West Virginia Department of Environmental Protection requires that pipelines finishing building across streams within 72 hours. However, environmental groups argued that MVP's documents showed that construction over the Elk, Gauley, Greenbrier and Meadow rivers would take 4-6 weeks.
The court order halts construction over streams and wetlands until the 4th Circuit issues its final ruling on the case. It is scheduled to hear oral arguments in September.
MVP argued in a court filing in June that a construction delay till December, around when the pipeline was supposed to begin operations, could cost it more than $600 million and delay construction eight months, according to Reuters.
MVP spokesperson Natalie Cox told West Virginia Public Broadcasting that they were disappointed in the results and looking at alternative routes that would not cross waterways.
But pipeline opponents hope to stop the project altogether.
"Today's court-mandated pause is a welcome opportunity for regulators to take a real look at the impacts of this massive project, which we're confident will lead them to conclude that there simply is no safe way to build the Mountain Valley Pipeline," Chesapeake Climate Action Network General Counsel Anne Havemann said.
EcoWatch Daily Newsletter
Since taking office, President Trump and the Republican-controlled Congress have unleashed the worst-ever assault on our right to breathe clean air, drink safe water and enjoy healthy lands, moving to undo the historic progress of recent years to address climate change.
Rolling back a half century of bipartisan advances in protecting our health and our environment is not a plan that puts America first. It's a brazen payoff that puts polluters first and the rest of us at risk.
As we approach the 100-day mark, here are the highlights or lowlights, of what Trump and the GOP Congress have accomplished so far―and what they have not.
Spoiler alert: Much of Trump's orders cannot be pushed through simply by fiat; there's often an extensive administrative process, public engagement period and rulemaking required, all of which takes months, even years, to complete. Much can also be slowed, stopped and reversed, as illustrated through some key legal challenges that the Natural Resources Defense Council (NRDC) and our allies have already taken to thwart this dangerous agenda.
Trump's Assaults
April 19: EPA asks court to stop work on a power plant pollution case.
The U.S. Environmental Protection Agency (EPA) is preparing to ask a federal court to delay an oral argument challenging federal standards limiting mercury, lead and other toxic air pollution, although the power sector has largely complied with the rule advanced in 2012. John Walke, director of NRDC's Clean Air Project, said, "This disgraceful move is the first step toward weakening or reversing health standards limiting toxic air pollution from the nation's power plants."
April 13: EPA Administrator Scott Pruitt calls for exiting international climate agreement.
Pruitt incorrectly calls the landmark Paris accord, which the U.S. helped broker, a "bad deal" and falsely asserts that China and India won't do anything to curb climate change until 2030. In fact, both countries are acting now to curb dangerous carbon pollution and dramatically expand renewable power from the wind and sun. Trump and Pruitt would damage the air Americans breathe, the water we drink and the planet we inhabit, just to let polluters get away scot-free, said Han Chen, NRDC's international climate advocate, who analyzed China's and India's climate commitments.
April 7: Pruitt moves to kill smog protections.
As Oklahoma attorney general, Pruitt sided with polluters challenging federal limits on ozone pollution. Now, at the EPA, Pruitt has backed away from defending the standards for ground-level ozone—a byproduct of fossil fuel pollution that produces smog and is linked to respiratory and heart ailments. The EPA asked a federal court to delay oral arguments in the lawsuit, saying it needs time to "fully review" the rule. "President Trump is aiding baseless litigation mounted by Scott Pruitt before he was put in charge of EPA over the consensus of doctors and scientists," NRDC's Walke said.
March 30: EPA skirts banning dangerous pesticide.
Pruitt gave a green light to chlorpyrifos, a pesticide sprayed on crops including apples, almonds, broccoli, strawberries and citrus fruits, giving new meaning to the notion of the poisoned apple in the Garden of Eden. The pesticide is linked to learning disabilities in children. Pruitt rejected his agency's own analysis in declining to ban chlorpyrifos.
March 28: Trump signs Climate Destruction Order.
The most egregious step in Trump's first 100 days of his presidency is the signing of a "climate destruction plan" couched in a pro-pollution "energy independence" order.
The far-reaching order:
• Calls for "review" of the Clean Power Plan, the landmark Obama administration clean air standards. These would clean up existing dirty plants, reduce climate change, save thousands of lives and prevent hundreds of thousands of respiratory ailments and asthma attacks. But presidents don't get to reverse federal rules by fiat; they have to go through a public process and demonstrate that their actions are consistent with law and science. Trump has a long, hard road ahead of him in his effort to reverse the Clean Power Plan and NRDC and its allies will fight for it every step of the way. More here.
• Calls for "review" of new plant carbon pollution standards. In contrast to the Clean Power Plan, the rules for new power plants have not been stayed by the courts. So for this rule, EPA Administrator Pruitt cannot give his industry allies relief except by going through the rulemaking process. That's why Pruitt has asked the federal courts to stop work on a case addressing this rule, an inappropriate stalling tactic aimed at scrapping the rule by stealth, said NRDC's David Doniger, head of the Climate & Clean Air program.
• Eliminates estimating costs of climate change. The order withdraws documents that lay out the social cost of carbon estimate and disbands the interagency working group that calculated it. Why? Because it reveals something polluters don't want widely known—carbon pollution imposes real costs on Americans' health and the economy.
• Ends a moratorium on new coal mining on public lands. This derails the effort to promote development of clean energy and to overhaul a broken federal leasing program that's shortchanged taxpayers to the tune of more than $30 billion, according to Theo Spencer, a senior advocate at NRDC.
• Repeals protections against methane pollution. If Trump succeeds, the oil and gas industry will continue leaking hundreds of millions of dollars' worth of this potent climate change pollutant into the air every year, harming public health and our climate.
• Ends a methane pollution reporting requirement. This measure affects pollution from oil and gas wells on national wildlife refuges. Nixing the reporting requirement favors the fossil fuel industry, allowing toxic pollution that threatens human and wildlife health to continue, noted NRDC's Bobby McEnaney, senior deputy director of the Western Renewable Energy Project.
• Embraces fracking. It begins the process to repeal standards for hydraulic fracturing or fracking, on public lands and methane limits for new oil and gas fracking anywhere. This endangers public lands and neighboring communities, worsens climate change and shows "where Trump's loyalties lie—with polluters, not the people," said NRDC President Rhea Suh.
• Eliminates climate guidance. The White House Council on Environmental Quality had issued guidance to federal agencies on how they could analyze the climate impacts of their proposed actions before deciding on how to proceed. Trump wants to revoke guidance from this council. More here.
• Promises to bring back coal jobs. Trump signed the order surrounded by coal miners. But coal has been declining for years as natural gas has steadily replaced coal-fired power, renewable energy has boomed and machines have displaced miners, with jobs plunging from about 170,000 in 1985 to 50,000 today. Miners need help making the transition away from coal, not empty promises.
March 28: The administration stops work on Clean Power Plan.
Trump urged a federal court to stop work on the Clean Power Plan case. His intent is eminently clear: to keep the judiciary from ruling on the legality of the Clean Power Plan. A 10-judge panel heard the case six months ago and the argument didn't go well for critics, so Trump wants to head off a ruling, which could affirm that the climate plan is legal. NRDC's Doniger calls it a stealth plan to kill the Clean Power Plan.
March 24: Keystone XL resurrected from the dead.
Trump signed a cross-border permit approving construction of the Keystone XL tar sands pipeline, which would imperil water, lands and the climate. Six days later, NRDC joined Friends of the Earth, Bold Alliance, Center for Biological Diversity, Northern Plains Resource Council and the Sierra Club in suing the administration for illegally granting the permit.
March 22: Republicans tout smog.
On Capitol Hill, congressional Republicans held a hearing to shine a spotlight on their bill to weaken health protections against ozone pollution. Critics call the measure the "Smoggy Skies Act." The GOP legislation would block ozone standards that the EPA updated under former president Obama; it would also delay updates on other pollutants, such as lead and carbon monoxide. Improving ozone standards, according to the EPA, can help avoid up to 660 premature deaths, 230,000 childhood asthma attacks and 160,000 days when kids miss school.
March 16: Trump to EPA experts: "You're fired."
Trump's proposed budget for 2018 calls for a 31 percent cut in EPA funding, the largest percentage cut of any agency. The stakes for public health are enormous. The budget would eliminate as many as 3,200 of the agency's 15,000 employees. Programs to be slashed include those for criminal enforcement, Energy Star certification, Superfund sites, air-quality monitoring, climate protection and cleanup of America's most iconic bodies of water, including the Great Lakes, Puget Sound and Chesapeake Bay. But Congress determines federal spending and already there's resistance, including from some Republicans, suggesting that Trump's budget for EPA is D.O.A.
March 16: Trump overlooks national parks.
Trump envisions a 12 percent cut to the U.S. Department of the Interior, which even its secretary, Ryan Zinke, thinks is too much. Sharon Buccino, head of NRDC's Land & Wildlife program, pointed out that our national parks are huge generators for the economy, with more than 300 million visitors last year, yet have a $12 billion backlog in maintenance. And instead of investing in conservation, funding cuts pave the way for dirty energy development.
March 15: Trump retracts decision to keep strong clean car standards.
The president moved to weaken carbon pollution standards for light-duty vehicles for model years 2022–2025. Mileage standards save consumers money at the gas pump, make Americans less dependent on oil, reduce carbon pollution and advance innovation. If the rollback succeeds, thousands of manufacturing jobs could be lost in Michigan alone, where nearly 70,000 workers are building clean vehicle components. The current standards helped auto companies move from bankruptcy to profitability and there is no reason they cannot be met, said NRDC President Suh.
March 14: Trump's EPA "reconsiders" chemical plant safety rule.
EPA granted a request by chemical manufacturers to sideline implementation of a rule developed over three years to improve emergency coordination and remove hazards. The rule came in response to a 2013 fertilizer plant explosion in Texas that killed 15 workers. That wasn't the only tragedy. There were 1,500 similar incidents from 2004 to 2013 that killed 58 people and injured 17,000.
March 2: EPA Administrator Pruitt caves in to polluters on methane pollution.
Pruitt signed a directive canceling a November 2016 information-gathering request that oil and gas operations report their emissions of methane, a potent climate pollutant. NRDC's Meleah Geertsma, an attorney in NRDC's Midwest program, called out Pruitt for dancing with the "fossil energy AGs," referring to Pruitt's now-infamous Oklahoma e-mails obtained by a court order.
Feb. 28: Trump supports water pollution.
The president signed an executive order directing the EPA and the Army Corps of Engineers to begin repealing the Clean Water Rule, a landmark measure many years in the making. Likewise, EPA Administrator Pruitt recently told Fox News that he plans to go "full speed ahead" to attack the rule. Their happy obedience to Trump insults all Americans―especially the 117 million of us who get drinking water drawn from streams that the rule would help protect from pollution, said NRDC water expert Jon Devine.
Feb. 24: Trump adds roadblocks to new standards.
He signed an anti-regulatory executive order directing each federal administrative agency and department to designate a "regulatory reform officer" and to establish a "regulatory reform task force," implementing the administration's plan to attack the process by which safety, health and environmental standards are set.
Feb. 17: Trump and Republicans make bribes easier.
They killed an SEC requirement that oil, gas and coal firms report gifts to foreign governments for developing natural resources on their lands.
Jan. 30: Trump signs measure getting rid of rules without justification.
He signed a two-for-one executive order, opposed by more than 130 groups representing small business, labor, good government, financial protection, community, health, environmental, civil rights and public interest advocates. "If implemented," they wrote in a letter to Trump, "its flawed reasoning and vague drafting would leave Americans more vulnerable to financial, safety, health and environmental hazards."
Jan. 24: Trump signs order requiring pipelines be made of U.S. steel.
Notably, just days before, Trump had repeated a false statement that the pipeline would be built with U.S. steel, notes Josh Axelrod, a policy analyst in NRDC's Canada Project. And soon after, the White House said the Keystone XL tar sands pipeline, for which the steel had already been purchased―including from non-U.S. sources―would be exempt.
Jan. 24: Trump signs orders paving way for quick approval of Keystone XL and Dakota Access pipelines.
He abruptly reversed a determination by former president Obama that those projects are not in the national interest and reignited the debate over pipelines carrying dirty fuel that threaten land, water and the climate. His order calls for the Army Corps of Engineers to "review and approve in an expedited manner" the projects, over vehement objections by landowners and indigenous people in their path. "It's appalling that Trump wants to throw open our borders and fragile lands to big polluters," said NRDC President Suh, who vowed to use every tool available to "help ensure that they are not built."
Jan. 24: Trump signs executive order short-circuiting public engagement.
This order, aimed at green-lighting big projects, cuts the national interest determination period for projects like the Keystone XL pipeline to just 60 days. This stifles public engagement and makes it all but impossible for the government to adequately study the merits and drawbacks of major infrastructure projects.
Congressional GOP Assaults
Since early January, the GOP-led Congress has voted 42 times against the environment, according to an analysis by the Center for American Progress. Key votes include:
Feb. 3: House backs increased methane pollution.
The House voted on a Congressional Review Act measure to do away with a Bureau of Land Management rule limiting the venting, flaring and leaking of methane from oil and gas operations on public lands. The rule aimed to reduce harmful methane emissions, prevent the waste of taxpayer dollars and curb a potent climate-change polluter. Congressional leaders "doing the bidding of oil and gas industry lobbyists are hell-bent to block these safeguards," NRDC's Doniger wrote in an analysis of the measure.
Feb. 1: Streams put at risk from coal waste.
At the behest of polluters, Congress used the Congressional Review Act to overturn the Obama-era Stream Protection Rule, safeguarding waterways from toxic coal mining waste. Appalachian Voices, an environmental group, estimates that coal companies have buried more than 2,000 miles of streams in the region by mountaintop-removal mining.
Jan. 11: House okays broad assault on federal regulations.
In approving the Regulatory Accountability Act, the House allowed well-financed special interests to interminably delay needed health and safety protections and undermined laws requiring that health standards be based on science, not cost. Thirteen national groups including NRDC voiced opposition in a letter to House members, saying the legislation would, if passed, "leave Americans unprotected, giving industry an opportunity to pollute, damage health and engage in financial disruption." The bill is pending before the Senate.
Jan. 5: House limits new standards.
It approved, the Regulations from the Executive in Need of Scrutiny (REINS) bill would make it harder for the executive branch to issue new health standards, such as air quality protections. "The public expects the government to be able to protect it from toxins in food, consumer products, air and water. The REINS Act would make that virtually impossible," a coalition of groups wrote in a letter to senators in March. The bill is pending before the Senate.
Jan. 4: House sweeps away public health safeguards.
By passing the so-called Midnight Rules Relief Act, Congress is moving to be able to eviscerate public health, environmental, safety, consumer and financial safeguards with little consideration, NRDC and allies wrote in a letter sent in March to senators. The bill is pending before the Senate.
Going to Court Against Trump's Anti-Environmental Agenda
NRDC and allies have fought back to try to stop the rollbacks, repeals and eliminations of safeguards sought by team Trump and their Capitol Hill allies. Highlights include:
April 5: Defending the Clean Power Plan.
NRDC, joined by Earthjustice, Environmental Defense Fund, Sierra Club and the Center for Biological Diversity, filed a response opposing Trump's request that the U.S. Court of Appeals in Washington stop work on the Clean Power Plan case before the court. NRDC's Doniger likened Trump's move to trying to kill the landmark plan by stealth; he called on the court to finish its work and issue its ruling.
April 5: Protecting children.
NRDC and Pesticide Action Network filed a motion to enforce a previous court order and require the EPA to make a decision on a proposed ban on chlorpyrifos, a pesticide linked to learning disabilities in children. Earlier, on Jan. 17, more than 45 doctors, scientists, nurses and public health professionals sent a letter urging the EPA to cancel remaining agricultural uses of the dangerous neurotoxic pesticide. An EPA assessment in 2016 found that chlorpyrifos residues in foods can be 140 times higher than EPA's acceptable exposure limit.
April 3: Pushing for delayed energy efficiency standards.
Legal challenges were filed charging the Department of Energy with dragging its feet on six energy efficiency standards that could save Americans as much as $23 billion. Kit Kennedy, head of NRDC's Energy & Transportation program, labeled the delay illegal and warned it was hurting families and businesses.
March 30: Stopping Keystone XL pipeline—again.
NRDC joined Friends of the Earth, Bold Alliance, Center for Biological Diversity, Northern Plains Resource Council and the Sierra Club in suing the administration for illegally granting a construction permit for the tar sands pipeline. If ever built, Keystone XL could carry up to 830,000 barrels of tar sands oil through the U.S., imperiling our water, land and climate.
March 21: Challenging EPA's botched weed-killer review.
Another dangerous chemical hit the spotlight when NRDC filed a petition for review in federal court of the EPA's illegal approval of Enlist Duo, a weed killer that poses a risk to human health and monarch butterflies.
March 15: Protecting clean water.
NRDC and the National Wildlife Federation opposed the Trump administration's effort to delay litigation over the Clean Water Rule and thus delay the rule's implementation indefinitely while the White House moves to kill it. "Rolling back the rule's safeguards endangers critical bodies of water―including the streams that feed the drinking water supplies of more than 117 million Americans," said NRDC's Devine.
Feb. 8: Fighting senseless rollbacks of safeguards.
NRDC filed suit seeking to block Trump's two-for-one order. NRDC President Suh likened the executive order to a doctor declaring that we can't find a cure for cancer unless we abandon vaccines for polio and smallpox. "New efforts to stop pollution don't automatically make old ones unnecessary. When you make policy by tweet, it yields irrational rules. This order imposes a false choice between clean air, clean water, safe food and other environmental safeguards," she said.
Feb. 1: Opposing EPA's rollback of mercury safeguards.
NRDC sued the agency for illegally rescinding, on Jan. 20, safeguards that would protect the public from tons of mercury discharges each year. Mercury, which can disrupt brain function and nervous system development, is especially harmful to pregnant women, babies and young children. "EPA's withdrawal of the mercury rule is not just illegal, but senseless. The rule imposes minimal burden, drew widespread praise from dental providers and benefits public health and the environment," said Aaron Colangelo, litigation director at NRDC.
NRDC President Suh recently penned a blog post, "100 Days of Harm." In it she addressed the first days of Trump's presidency and the Republican-led congressional assault on health and environment, discussed how out of step with public opinion they are and ended with a call to arms:
"A hundred days into Trump's presidency, we've already seen more than enough. It's time to gather as one and speak out against his senseless campaign to turn back the clock on 50 years of environmental gains and stanch the promise of more progress to come ... Let's put Donald Trump on notice. Let's show him what we believe. We won't back down from this challenge. We won't back down from this fight. We'll defend our health and environment. We'll hold fast to the values we share. We'll stand up for our children's future and their right to a livable world."
waterlust.com / @tulasendlesssummer_sierra .
Each product featured here has been independently selected by the writer. If you make a purchase using the links included, we may earn commission.
The bright patterns and recognizable designs of Waterlust's activewear aren't just for show. In fact, they're meant to promote the conversation around sustainability and give back to the ocean science and conservation community.
Each design is paired with a research lab, nonprofit, or education organization that has high intellectual merit and the potential to move the needle in its respective field. For each product sold, Waterlust donates 10% of profits to these conservation partners.
Eye-Catching Designs Made from Recycled Plastic Bottles
waterlust.com / @abamabam
The company sells a range of eco-friendly items like leggings, rash guards, and board shorts that are made using recycled post-consumer plastic bottles. There are currently 16 causes represented by distinct marine-life patterns, from whale shark research and invasive lionfish removal to sockeye salmon monitoring and abalone restoration.

One such organization is Get Inspired, a nonprofit that specializes in ocean restoration and environmental education. Get Inspired founder, marine biologist Nancy Caruso, says supporting on-the-ground efforts is one thing that sets Waterlust apart, like their apparel line that supports Get Inspired abalone restoration programs.
"All of us [conservation partners] are doing something," Caruso said. "We're not putting up exhibits and talking about it — although that is important — we're in the field."
Waterlust not only helps its conservation partners financially so they can continue their important work. It also helps them get the word out about what they're doing, whether that's through social media spotlights, photo and video projects, or the informative note card that comes with each piece of apparel.
"They're doing their part for sure, pushing the information out across all of their channels, and I think that's what makes them so interesting," Caruso said.
And then there are the clothes, which speak for themselves.
Advocate Apparel to Start Conversations About Conservation
waterlust.com / @oceanraysphotography
Waterlust's concept of "advocate apparel" encourages people to see getting dressed every day as an opportunity to not only express their individuality and style, but also to advance the conversation around marine science. By infusing science into clothing, people can visually represent species and ecosystems in need of advocacy — something that, more often than not, leads to a teaching moment.

"When people wear Waterlust gear, it's just a matter of time before somebody asks them about the bright, funky designs," said Waterlust's CEO, Patrick Rynne. "That moment is incredibly special, because it creates an intimate opportunity for the wearer to share what they've learned with another."
The idea for the company came to Rynne when he was a Ph.D. student in marine science.
"I was surrounded by incredible people that were discovering fascinating things but noticed that often their work wasn't reaching the general public in creative and engaging ways," he said. "That seemed like a missed opportunity with big implications."
Waterlust initially focused on conventional media, like film and photography, to promote ocean science, but the team quickly realized engagement on social media didn't translate to action or even knowledge sharing offscreen.
Rynne also saw the "in one ear, out the other" issue in the classroom — if students didn't repeatedly engage with the topics they learned, they'd quickly forget them.
"We decided that if we truly wanted to achieve our goal of bringing science into people's lives and have it stick, it would need to be through a process that is frequently repeated, fun, and functional," Rynne said. "That's when we thought about clothing."
Support Marine Research and Sustainability in Style
To date, Waterlust has sold tens of thousands of pieces of apparel in over 100 countries, and the interactions its products have sparked have had clear implications for furthering science communication.
For Caruso alone, it's led to opportunities to share her abalone restoration methods with communities far and wide.
"It moves my small little world of what I'm doing here in Orange County, California, across the entire globe," she said. "That's one of the beautiful things about our partnership."
Check out all of the different eco-conscious apparel options available from Waterlust to help promote ocean conservation.
Melissa Smith is an avid writer, scuba diver, backpacker, and all-around outdoor enthusiast. She graduated from the University of Florida with degrees in journalism and sustainable studies. Before joining EcoWatch, Melissa worked as the managing editor of Scuba Diving magazine and the communications manager of The Ocean Agency, a non-profit that's featured in the Emmy award-winning documentary Chasing Coral.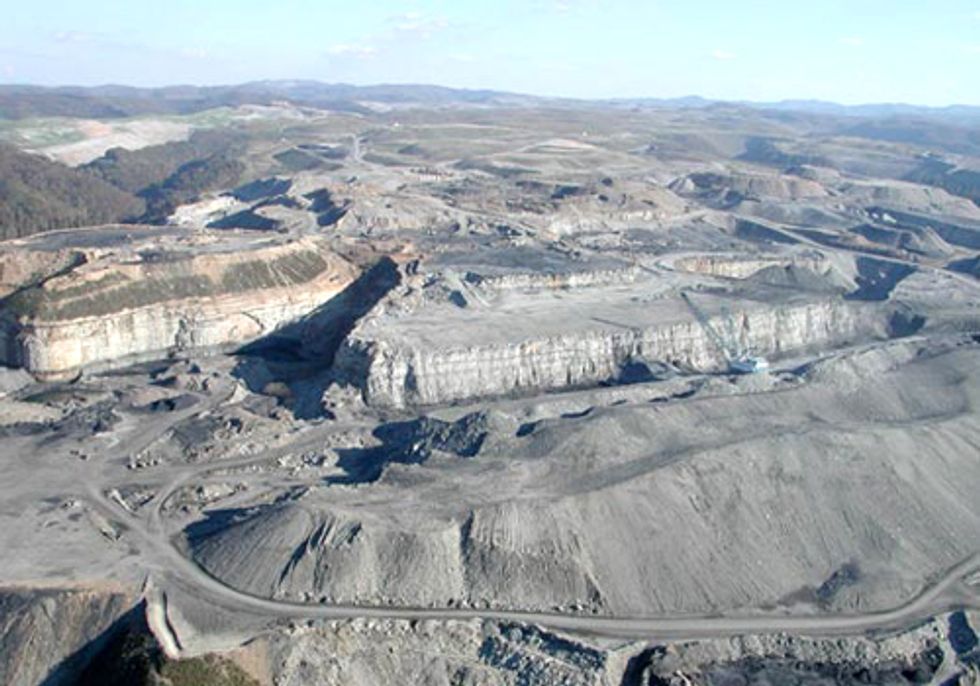 The Tennessee Scenic Vistas Protection Act, introduced by State Sen. Eric Stewart (D-14), was designed to stop surface coal mining that alters or disturbs a ridgeline over 2,000 feet of elevation, effectively banning mountaintop removal coal mining in the state.
On Wed., Feb. 29 the State Senate Energy and Environment committee voted 8-1 to approve an amendment that gutted the bill. The amendment changed the definition of mountaintop removal coal mining to exclude all except the most extreme cases from falling under the "prohibited" category as defined by the original bill.
The Tennessee Director of Appalachian Voices, J.W. Randolph, commented:
"In a disappointing move for the Tennessee mountains, special interests in the Tennessee Senate voted today to allow the continued devastation of the state's scenic peaks and cultural heritage. The amendments to the Scenic Vistas Protection Act removed the original language of the bill and replaced it with a definition that will essentially do nothing to protect the citizens of Tennessee. But, as state Sen. Eric Stewart said, this bill will be back every year until Tennessee mountains are protected.
"Tennesseans won't be fooled by smokescreens and are not concerned by technical definitions of mountaintop removal coal mining. They want to see the destruction of their mountains stopped. The political power of the coal industry in Tennessee has long outlived its ability to create jobs or prosperity in the region. Coal mining actually costs Tennessee taxpayers a net loss of $3 million a year, while the state's mountain-based tourism industry employs 175,000 people and brings in more than $13 billion to Tennessee annually.
"The Tennessee legislature has passed on a historic opportunity to stop the destruction of its mountains and cultural heritage. Citizen advocates and folks in the grassroots who want to protect the mountains will take this fight to the Senate floor to ensure that this bill that Tennesseans have been clamoring to pass is meaningful in protecting Appalachian mountains and communities."
For more information, click here.
The Tennessee Scenic Vistas Protection Act, which could make Tennessee the first state to put a ban on high-elevation surface mining techniques such as mountaintop removal, faces an important hurdle this Wednesday, Feb. 29, in the Senate Environment Committee. We expect the vote to be very close, so it's all hands on deck in moving these legislators to do the right thing.
Below is a list of the senators who sit on the Environment Committee. Call them and let them know you support the Scenic Vistas Protection Act, and want to vote "YES." Learn more about our work to pass the Scenic Vistas bill by clicking here.
Senate Environment Committee
Committee Officers:
Sen. Steve Southerland, chair: Phone (615) 741-3851
Sen. Jack Johnson, vice-chair: Phone (615) 741-2495
Sen. Jim Summerville, secretary: Phone (615) 741-4499
Members:
Sen. Mike Bell: Phone (615) 741-1946
Sen. Mike Faulk: Phone (615) 741-2061
Sen. Kerry Roberts: Phone (615) 741-1999
Sen. Roy Herron: Phone (615) 741-4576
Sen. Beverly Marrero: Phone (615) 741-9128
Sen. Eric Stewart: Phone (615) 741-6694
In addition, call Gov. Bill Haslam at 615-741-2001. He spoke out against mountaintop removal during the campaign. Ask him to put action to those words by showing the leadership to guide the Scenic Vistas bill through the legislature.
The following television ad is running on Fox News in many of their districts.
For more information, click here.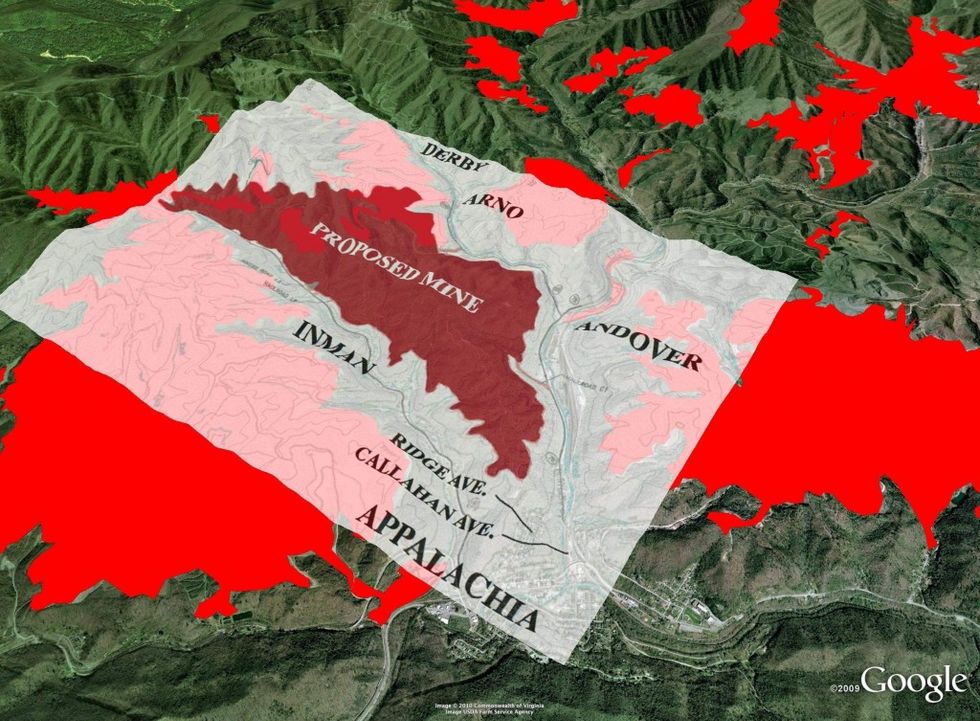 Join us Nov. 16 as we gather in Washington, D.C. in front of the U.S. Environmental Protection Agency (EPA) headquarters alongside community members from Wise County, Virginia to ask the EPA to Keep Ison Rock Ridge standing and reject a permit for mountaintop removal coal mining.
The Wise Energy Coalition is teaming up with Greater Washington Interfaith Power and Light and other local organizations to bring a few hundred people to the doorstep of the EPA. The EPA's authority is all that stands in the way of blasting on Ison Rock Ridge, but the agency has indicated that it is considering allowing the mountaintop removal permit to move forward.
The rally is from Noon to 1 p.m. at 1200 Pennsylvania Avenue NW, at the Federal Triangle Metro station on the Orange and Blue lines.
In Wise County, Virginia, a mountain known as Ison Rock Ridge is slated to be destroyed by a 1,200 acre mountaintop removal coal mine. Ison Rock Ridge sits above five small communities made up of 1,800 people. If the permit is approved, the quality of life for these people would effectively be destroyed.
The proposed mountaintop removal permit boundary calls for mining 300 feet from some community members' homes as well as burying headwater streams that feed the creeks running through their communities.
Your efforts have held this permit at bay for years, but now the EPA is close to making a final decision and the state is siding with the coal companies. We need to make our voices heard louder than ever by showing up at their doorstep and demanding justice. Click here to learn more about Ison Rock Ridge.
Join us today to help bring awareness to the issue and, ultimately, to keep Ison Rock Ridge standing.
If you can't make it to D.C. for the rally, then click here and add your voice by letting EPA Administrator Lisa Jackson and the Obama administration know that Ison Rock Ridge should be protected. Click here.
For more information, click here.