This website uses cookies to ensure you get the best experience while browsing it. By clicking 'Got It' you're accepting these terms.


The best of EcoWatch, right in your inbox. Sign up for our email newsletter!
The Greenbrier River in West Virgina is one of the waterways protected by a court order halting work on some parts of the Mountain Valley Pipeline.
Tim Kiser / GNU Free Documentation License
In a reprieve for the waterways of West Virginia and the communities that depend on them, the U.S. Federal Energy Regulatory Commission (FERC) said in a document on Monday that EQT Midstream Partners would halt work on the parts of its controversial Mountain Valley Pipeline (MVP) that cross 591 streams and wetlands in the state, Reuters reported.
Since taking office, President Trump and the Republican-controlled Congress have unleashed the worst-ever assault on our right to breathe clean air, drink safe water and enjoy healthy lands, moving to undo the historic progress of recent years to address climate change.
EcoWatch Daily Newsletter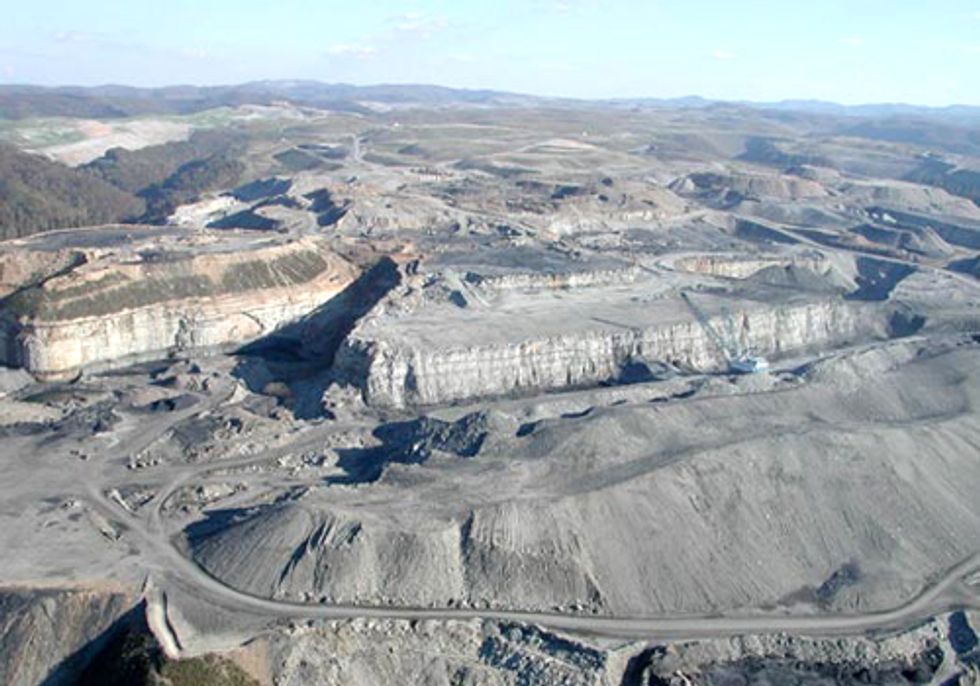 The Tennessee Scenic Vistas Protection Act, introduced by State Sen. Eric Stewart (D-14), was designed to stop surface coal mining that alters or disturbs a ridgeline over 2,000 feet of elevation, effectively banning mountaintop removal coal mining in the state.
On Wed., Feb. 29 the State Senate Energy and Environment committee voted 8-1 to approve an amendment that gutted the bill. The amendment changed the definition of mountaintop removal coal mining to exclude all except the most extreme cases from falling under the "prohibited" category as defined by the original bill.
The Tennessee Director of Appalachian Voices, J.W. Randolph, commented:
"In a disappointing move for the Tennessee mountains, special interests in the Tennessee Senate voted today to allow the continued devastation of the state's scenic peaks and cultural heritage. The amendments to the Scenic Vistas Protection Act removed the original language of the bill and replaced it with a definition that will essentially do nothing to protect the citizens of Tennessee. But, as state Sen. Eric Stewart said, this bill will be back every year until Tennessee mountains are protected.
"Tennesseans won't be fooled by smokescreens and are not concerned by technical definitions of mountaintop removal coal mining. They want to see the destruction of their mountains stopped. The political power of the coal industry in Tennessee has long outlived its ability to create jobs or prosperity in the region. Coal mining actually costs Tennessee taxpayers a net loss of $3 million a year, while the state's mountain-based tourism industry employs 175,000 people and brings in more than $13 billion to Tennessee annually.
"The Tennessee legislature has passed on a historic opportunity to stop the destruction of its mountains and cultural heritage. Citizen advocates and folks in the grassroots who want to protect the mountains will take this fight to the Senate floor to ensure that this bill that Tennesseans have been clamoring to pass is meaningful in protecting Appalachian mountains and communities."
For more information, click here.
The Tennessee Scenic Vistas Protection Act, which could make Tennessee the first state to put a ban on high-elevation surface mining techniques such as mountaintop removal, faces an important hurdle this Wednesday, Feb. 29, in the Senate Environment Committee. We expect the vote to be very close, so it's all hands on deck in moving these legislators to do the right thing.
Below is a list of the senators who sit on the Environment Committee. Call them and let them know you support the Scenic Vistas Protection Act, and want to vote "YES." Learn more about our work to pass the Scenic Vistas bill by clicking here.
Senate Environment Committee
Committee Officers:
Sen. Steve Southerland, chair: Phone (615) 741-3851
Sen. Jack Johnson, vice-chair: Phone (615) 741-2495
Sen. Jim Summerville, secretary: Phone (615) 741-4499
Members:
Sen. Mike Bell: Phone (615) 741-1946
Sen. Mike Faulk: Phone (615) 741-2061
Sen. Kerry Roberts: Phone (615) 741-1999
Sen. Roy Herron: Phone (615) 741-4576
Sen. Beverly Marrero: Phone (615) 741-9128
Sen. Eric Stewart: Phone (615) 741-6694
In addition, call Gov. Bill Haslam at 615-741-2001. He spoke out against mountaintop removal during the campaign. Ask him to put action to those words by showing the leadership to guide the Scenic Vistas bill through the legislature.
The following television ad is running on Fox News in many of their districts.
For more information, click here.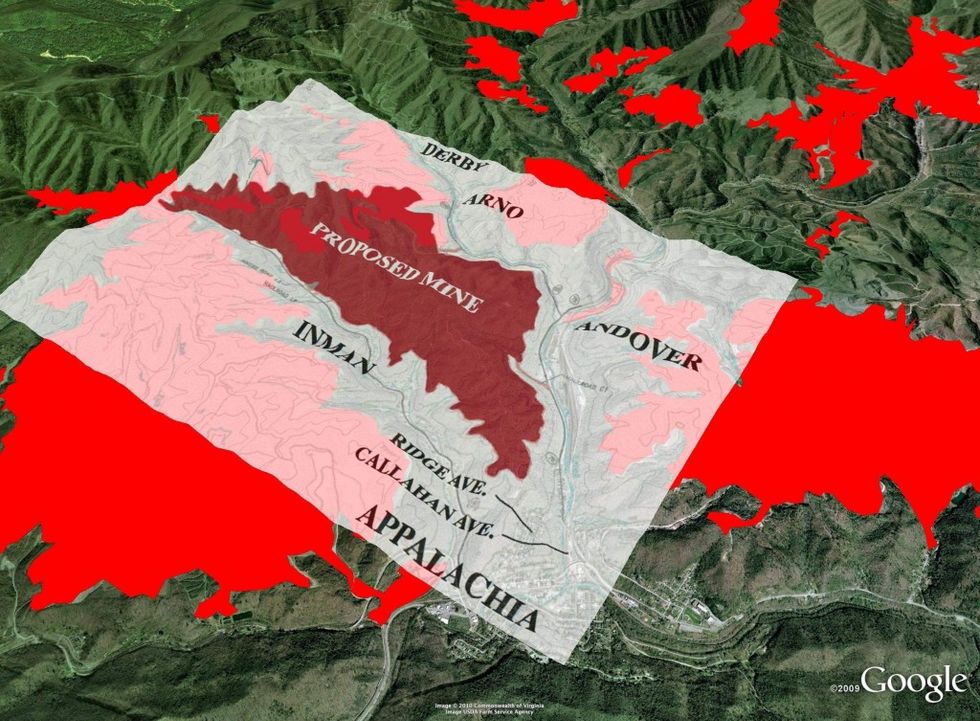 Join us Nov. 16 as we gather in Washington, D.C. in front of the U.S. Environmental Protection Agency (EPA) headquarters alongside community members from Wise County, Virginia to ask the EPA to Keep Ison Rock Ridge standing and reject a permit for mountaintop removal coal mining.
The Wise Energy Coalition is teaming up with Greater Washington Interfaith Power and Light and other local organizations to bring a few hundred people to the doorstep of the EPA. The EPA's authority is all that stands in the way of blasting on Ison Rock Ridge, but the agency has indicated that it is considering allowing the mountaintop removal permit to move forward.
The rally is from Noon to 1 p.m. at 1200 Pennsylvania Avenue NW, at the Federal Triangle Metro station on the Orange and Blue lines.
In Wise County, Virginia, a mountain known as Ison Rock Ridge is slated to be destroyed by a 1,200 acre mountaintop removal coal mine. Ison Rock Ridge sits above five small communities made up of 1,800 people. If the permit is approved, the quality of life for these people would effectively be destroyed.
The proposed mountaintop removal permit boundary calls for mining 300 feet from some community members' homes as well as burying headwater streams that feed the creeks running through their communities.
Your efforts have held this permit at bay for years, but now the EPA is close to making a final decision and the state is siding with the coal companies. We need to make our voices heard louder than ever by showing up at their doorstep and demanding justice. Click here to learn more about Ison Rock Ridge.
Join us today to help bring awareness to the issue and, ultimately, to keep Ison Rock Ridge standing.
If you can't make it to D.C. for the rally, then click here and add your voice by letting EPA Administrator Lisa Jackson and the Obama administration know that Ison Rock Ridge should be protected. Click here.
For more information, click here.