By Michele Simon and Andrew Kimbrell
You may have noticed the impressive grassroots movement gathering steam lately over the labeling of genetically engineered (GE) foods. Recently, Connecticut became the first state in the nation to enact a law to require such labels, and 26 other states have introduced similar bills this year. Millions of Americans are demanding more transparency in the food supply and our elected officials are finally responding, after decades of work by groups like Center for Food Safety (CFS).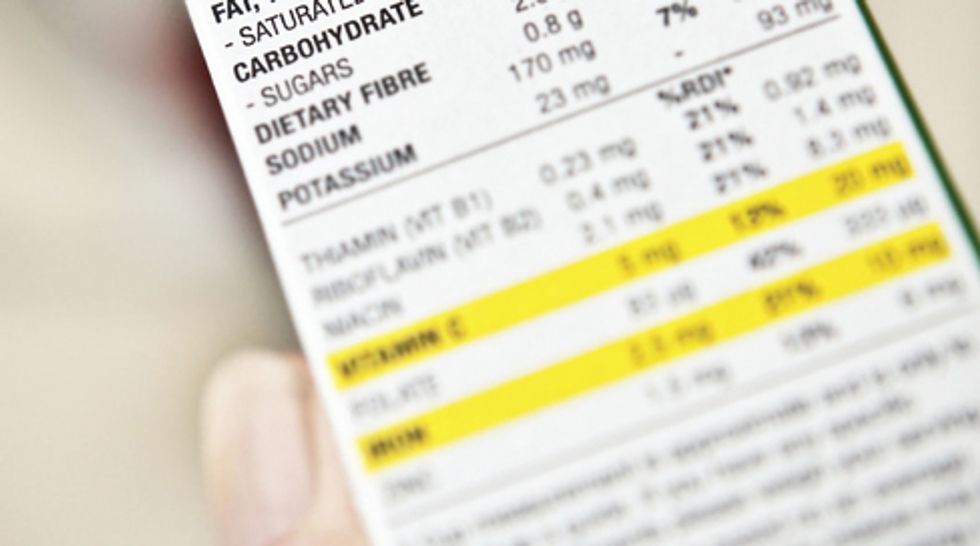 But one advocacy group, Center for Science in the Public Interest (CSPI), often seen as a leader in nutrition policy, stands virtually alone in its continued opposition to labeling GE foods. This stance is troubling and confusing given how outspoken CSPI has been for decades on food labeling and consumer information.
CSPI's position, explained in this recent news interview, boils down to three claims:
GE foods do not present either safety or nutrition concerns;
Processed GE foods do not contain genetically-engineered material;
Non-GE labels are "misleading" because they imply a safer or superior food.
Let's take these one by one.
GE Food Safety is an Open Question
First, CSPI claims that genetically engineered food labeling is "not a food safety or a nutritional issue—it's not like allergens or trans fats."
This is a pretty bold statement to make given how little information is available on the safety of GE foods. The U.S. Food and Drug Administration (FDA) does not require or conduct safety studies on GE foods, nor does it approve GE foods as safe. Instead, there is only confidential consultation between industry and FDA, where GE food developers decide what summary information to provide the agency; and even that is voluntary. So we are essentially taking the biotech industry's word that GE food is not hazardous. CSPI itself acknowledges that the government isn't doing its job, calling on FDA to "require a mandatory pre-market approval process" and "formally approve that the crop is safe for human and animal consumption." How can CSPI on the one hand admit we need more rigorous oversight, while on the other claim there is no safety issue? 
Further, while obviously no substitute for adequate food safety oversight, mandatory labeling of GE foods will allow the detection of adverse health effects of consuming such foods. Without labeling, anyone who gets sick from eating a GE food has no way of identifying the cause.
It's also odd that CSPI would distinguish allergens from GE foods, given that allergic reactions, which can be life-threatening, are the most widely accepted health threat posed by GE organisms. As Michael Hanson, senior scientist with Consumers Union, noted in his testimony in support of the Connecticut GE labeling bill in March:
"The human safety problems that may arise from GE include introduction of new allergens or increased levels of naturally occurring allergens, of plant toxins and changes in nutrition."  
He also testified in regards to the GE salmon moving closer to federal approval (despite overwhelming public opposition):
"Company data suggest that it may exhibit increased allergenicity."
And although the federal government has approved numerous pesticides genetically engineered into corn and cotton, in 2009 they also funded research to better determine if they can trigger food allergies. In the meantime, the allergy risk from GE food justifies a safety-based label similar to those warning that a food contains nuts.
Many Food Labels Are Not About Safety
In addition, safety is not the defining factor for requiring food labels. We label all sorts of things not based on safety concerns per se. Take basic ingredient labeling, which CSPI supports. We don't question the safety of every single ingredient that foods contain, but each is still required to appear on the label, because consumers have the right to know what is in their food.
Similarly, we don't require the listing of fat, sugar, salt, vitamins and minerals because we think those items are dangerous; rather, we require them because it helps the consumer make more informed choices, a concept with which CSPI appears to agree. To make its case for requiring chain restaurants to post calorie counts and other nutrition information, CSPI argues that, without such information, "it's difficult to make informed and healthy choices."
Why is labeling GE food any different? It isn't. Think about it this way: if we know a food ingredient is dangerous, we don't merely label it, we remove it from store shelves. 
Even Processed Foods Often Contain GE Material
CSPI also claims:
"... the great majority of foods that contain highly purified oils, corn sugars and cornstarch ingredients made from GE crops contain essentially no genetically modified DNA or protein."
First, CSPI's cleverly worded statement applies to a minority of foods, mainly sodas containing high-fructose corn syrup, as well as corn and soybean oil. But it excludes those foods most likely to have substantial amounts of GE ingredients: corn-based cereals, tortillas, tacos, corn chips, corn flour, corn grits, etc. For example, an important report called Cereal Crimes from the Cornucopia Institute in 2011 listed several cereal brands (labeled "natural") that tested positive for high levels of GE ingredients, "sometimes as high as 100 percent." Those products included well-known brands such as Kellogg-owned Kashi's GoLean and General Mills' Kix, a children's cereal.
In addition, numerous lawsuits are being filed against food makers using the "natural" label on products containing genetically engineered ingredients. To make their case, lawyers are conducting independent testing of products such as Frito-Lay snacks and finding genetically engineered proteins. In fact, according to the industry lobby, Grocery Manufacturers Association, an estimated 70 percent of products on supermarket shelves contain soy or corn ingredients likely to be derived from GE crops.
People Want to Know if Food is Genetically Engineered for Many Reasons
Moreover, consumers care about GE labeling for more than just health reasons. For example, many people know that growing GE crops is an unsustainable practice that harms the environment. The vast majority of genetically engineered crops are designed to withstand herbicides, and therefore promote indiscriminate herbicide use. As a result, genetically engineered crops have increased herbicide use by a substantial 527 million pounds in the 16 years from 1996-2011. Most of this increase is attributable to glyphosate, the active ingredient of Roundup herbicide, sprayed on Monsanto's "Roundup Ready" crops. This heavy use of glyphosate is known to harm plants and wildlife, and some studies suggest harm to farmers as well. Further, the glyphosate onslaught has triggered an epidemic of glyphosate-resistant weeds that in turn lead to greater use of more toxic herbicides. People should have the choice to avoid foods that lead to such environmental harms (a concern CSPI appears to share), as they do with other types of "eco" or "green" labels.
Non-GE Claims Are Not Misleading, the Absence of GE Labeling Is
Finally, CSPI also alleges that "non-GMO label claims are misleading, since they falsely imply that food made without GE ingredients is safer or superior in some other way."
But it is no more misleading to label a food as non-GMO than it is to label "orange juice from concentrate." Neither statement is about safety. These are strictly factual and non-controversial disclosures. (Same is true for a label disclosing that a food or ingredient is genetically engineered.) Far from misleading consumers, such a label would empower those who want GE foods to purchase them, and enable others to avoid them. If anything is misleading, it's the lack of mandatory labeling of GE foods. CSPI again entirely misses the point that food labeling is not only about safety or being superior, but about informed choice.  
CSPI is Out of Step with Democracy
Finally, CSPI is in a dwindling minority in its position. Numerous polls indicate that Americans want GE food labeling, with most results topping 90 percent. What other issue can you get 90 percent of Americans to agree upon? Last fall, six million Californians voted for GE food labels, despite a $45 million campaign of lies and dirty tricks to stop Proposition 37 from passing, just narrowly.
Moreover, 1.2 million people have now endorsed a Center for Food Safety legal petition from 2011 demanding FDA require the labeling of GE food. In addition, 64 other nations already require GE labels, including Japan, Australia, Brazil, China, Russia, and the entire European Union. It is only a matter of time before we see required labeling of genetically engineered food in the U.S. Meanwhile, having an organization such as CSPI speak out against GE food labeling is counterproductive. We hope they soon join the growing chorus of voices and support our right to know.
Visit EcoWatch's GE FOODS page for more related news on this topic.
———
SHARE YOUR THOUGHTS BELOW: Should genetically engineered foods be labeled or should they be banned?
———

By Will Fantle
From the U.S. Department of Agriculture (USDA) to foreign policy, Congress, state governments, elections and the courts, the feverish politics of genetically modified foods (GMOs) have infected decision making and dramatically tilted policies towards the desires of Monsanto and the biotech industry.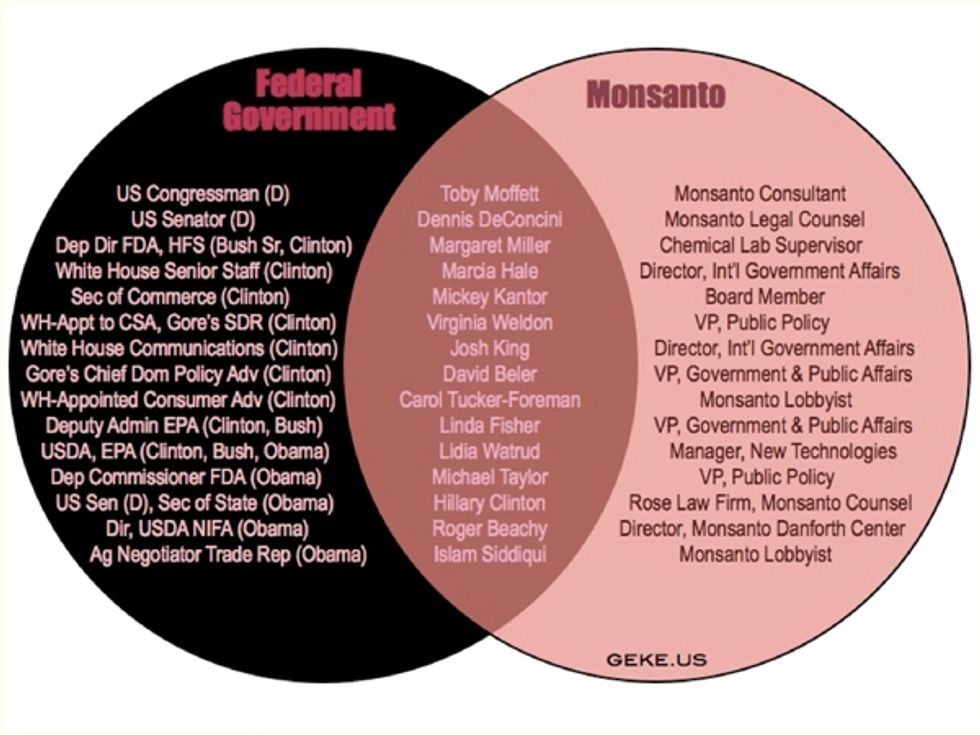 Candidate Barack Obama in 2008 promised change. However, when he came to Washington he appointed former Iowa Governor Tom Vilsack as USDA Secretary. The one-time award winning "Biotech Governor of the Year" has presided over a rapid roll out of new GMO crops and foods. Change he implemented included a series of agency adjustments designed to speed up the approval process for GMOs. Under Vilsack's watch, the agency has never denied the approval of one GMO crop.
Yes, the USDA also brought more attention to the National Organic Program—professional, knowledgeable management, more staffing, more resources. But it's small potatoes compared to the attention afforded biotech. And Vilsack's team has pushed hard for the organic community to swallow a policy of co-existence, the strange view that pollen and DNA recognize fence rows, that rain, winds, birds, insects and other natural forces will refrain from carrying GMO contaminants to non-GMO plants and crops.
Millions of Americans are suspicious of GMO foods for assorted health and environmental reasons. Polling conducted last year by the Mellman Group indicated that nearly 90 percent of Americans would like GMO foods labeled so they can make a choice about what kinds of foods they purchase in the marketplace. Sixty other countries require such labeling.
But Vilsack says no, telling the Farm Bureau at their annual meeting in January, "I know of no health reason connected to GMOs that would require labeling under our current labeling philosophy."
Monsanto and the biotech industry allies spent mightily to narrowly defeat last November's state referendum calling for the labeling of GMO foods sold in California. While labeling advocates decried the misleading and deceptive advertising conducted against the referendum, they were unable to weather the deluge of dollars. Still, the seeds of discontent are spreading. Washington state's voters will have a labeling referendum on the ballot later in 2013. Vermont has passed GMO labeling legislation; Connecticut's Senate overwhelmingly did so as well, as has Maine. Nearly 20 other state legislatures have similar proposals in the works.
"To try to oppose this state by state, that is unsustainable," says Cathy Enright, the executive vice president for food and agriculture for the Biotechnology Industry Organization (BIO), of which Monsanto, DuPont, and Dow Chemical are members.
Seeking to douse the prairie fire, Monsanto—which spends about $6 million annually on lobbying—and its allies are working the fields in Washington, D.C. Their target? The nation's reauthorization of the Farm Bill. Currently winding its way through Congress (as of this writing), an amendment attached to the House Agriculture committee's version, and authored by Rep. Steve King (R-IA), would strip the rights of states to enact labeling laws. The Farm Bill is an essential piece of national legislation that is reauthorized every five years. Once an item gets in the bill, it becomes very difficult to remove. The House and Senate will reconcile differences in their bills, but it is far from certain that either will consider the amputation of state's GMO labeling rights a deal breaker. [Since this was written, the Farm Bill failed to pass the U.S. House.]
Monsanto and their allies also prevailed in a vote in the Senate on an amendment by Sen. Bernie Sanders (I-VT), who wanted to make it clear that states "have the authority" to require the labeling of foods produced through genetic engineering. Sanders' amendment failed 71-27.
While some of the no-votes in the Senate may have come from officials who believe that a national-level regulation is more appropriate, the effort to have the Food and Drug Administration (FDA) do just that is mired axle deep in the muck. The FDA has already said that genetic modification does not materially change the food. But when the deadline passed last year for the agency to respond to a petition requiring GMO food labeling—a petition that contained the signatures of well over a million citizens—their response was that they needed more time to study the matter. Fourteen more months have since passed.
And just so no stone goes unturned, Monsanto is actively pushing state-level legislation in Oregon and elsewhere to override any labeling laws passed by county and municipal governments.
The suppression of dissent in the fertile ground of Washington, D.C., yielded another reward for Monsanto when they snuck a policy rider into an essential appropriations bill earlier this year. Dubbed the Monsanto Protection Act, it swatted down the ability of Monsanto's pesky critics to use judicial review as a brake on questionable regulatory decisions. It allows full speed ahead on the unrestricted sale and planting of genetically modified seeds even when a court finds that they were not properly examined for their impact on farmers, the environment, and human health.
Sen. Roy Blunt (R-MO), from Monsanto's home state of Missouri, authored the controversial rider and then blocked efforts by Sen. Jon Tester (D-MT) and Sen. Jeff Merkley (D-OR) to remove it from the critical governmental operations funding bill.
Tester later told a reporter, "Not only does this ignore the constitutional idea of separation of powers, but it also lets genetically modified crops take hold across this country, even when a judge finds it violates the law." He added that giant multinational agribusiness corporations are treating farmers as "serfs."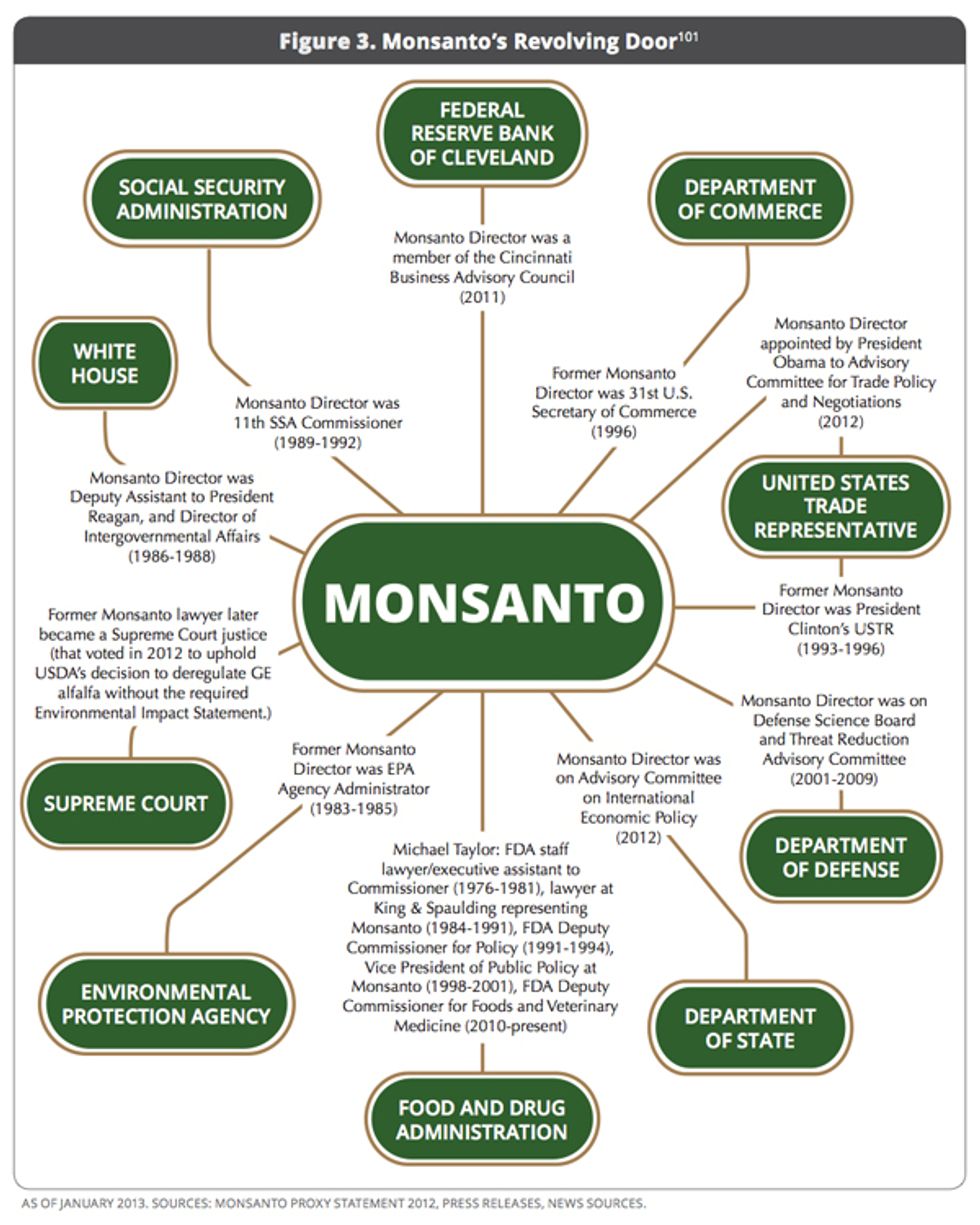 Perhaps it should come as no surprise that Monsanto's power at the federal level is so pervasive. As a recent Food & Water Watch report detailed, board members from the $12 billion company "have worked for the EPA, advised the U.S. Department of Agriculture [USDA] and served on President Obama's Advisory Committee for Trade Policy and Negotiations." Company staff and former employees enjoy a revolving door relationship with jobs and advisory positions in the federal government, at public universities and with trade groups. Even one sitting Supreme Court justice, Clarence Thomas, once worked for Monsanto.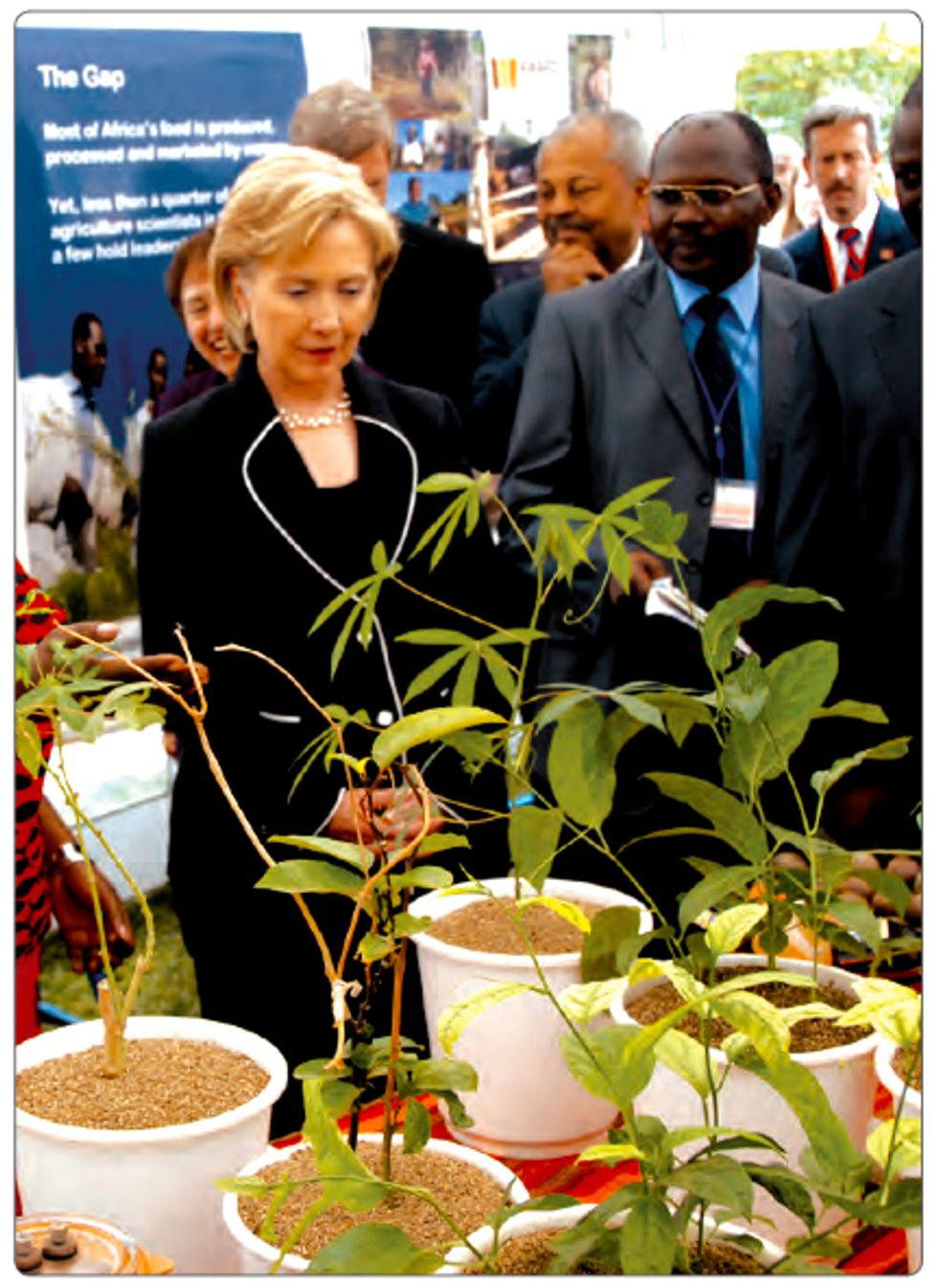 Former Secretary of State Hillary Clinton listens to a presentation on the "genetic improvement" of local crops hosted by the Kenya Agriculture Research Institute. Photo credit: USAID.
Their reach extends far beyond America's shores. Again, according to Food & Water Watch, the State Department works with trade officials to promote GMO crop exports and to force unwilling nations to accept GMO crops and foods. The State Department has engaged in pro-GMO lobbying campaigns in foreign countries, promoted foreign cultivation of GMOs and targeted foreign opinion-makers and reporters with junkets and public events.
Yet signs of cracks in the GMO empire are visible. On May 25, two million people joined March Against Monsanto rallies that were held in more than 400 cities in 52 countries. The growing consumer awareness of GMO foods and crops in the U.S. has sprouted vigorous labeling campaigns across the country with widespread public support for labeling. Even though 90 percent of all corn and soy grown in the U.S. is GMO, with a variety of other crops in the ground or under development, much of the rest of the world has yet to fall under the influence. In fact, just five countries account for 90 percent of total GMO crop production—the U.S., India, Canada, Argentina and Brazil.
The USDA also recently reversed itself and decided to conduct a full environmental impact statement assessing the health and environmental impacts of the next generation of GMO crops. These include, as proposed by Dow and Monsanto, 2,4-D-resistant corn and soybeans and Dicamba-tolerant soy and cotton crops. Still, notes the Center for Food Safety's Andrew Kimbrell, "it remains to be seen whether the agency will undertake the required hard-look analysis of the environmental and economic impacts of these crops."
Reflecting on the importance of a true choice in the marketplace for consumers, the Cornucopia Institute's Codirector Mark Kastel says that "organic food and agriculture offers the only available and verifiable alternative with regulatory oversight from seed to table prohibiting genetically modified organisms in farming and food production."
"Given the astounding influence of Monsanto and their GMO allies on all aspects of our government, it makes Cornucopia's work protecting the integrity of the organic label even more imperative," adds Kastel.
Visit EcoWatch's GE FOODS page for more related news on this topic.
——–

EcoWatch Daily Newsletter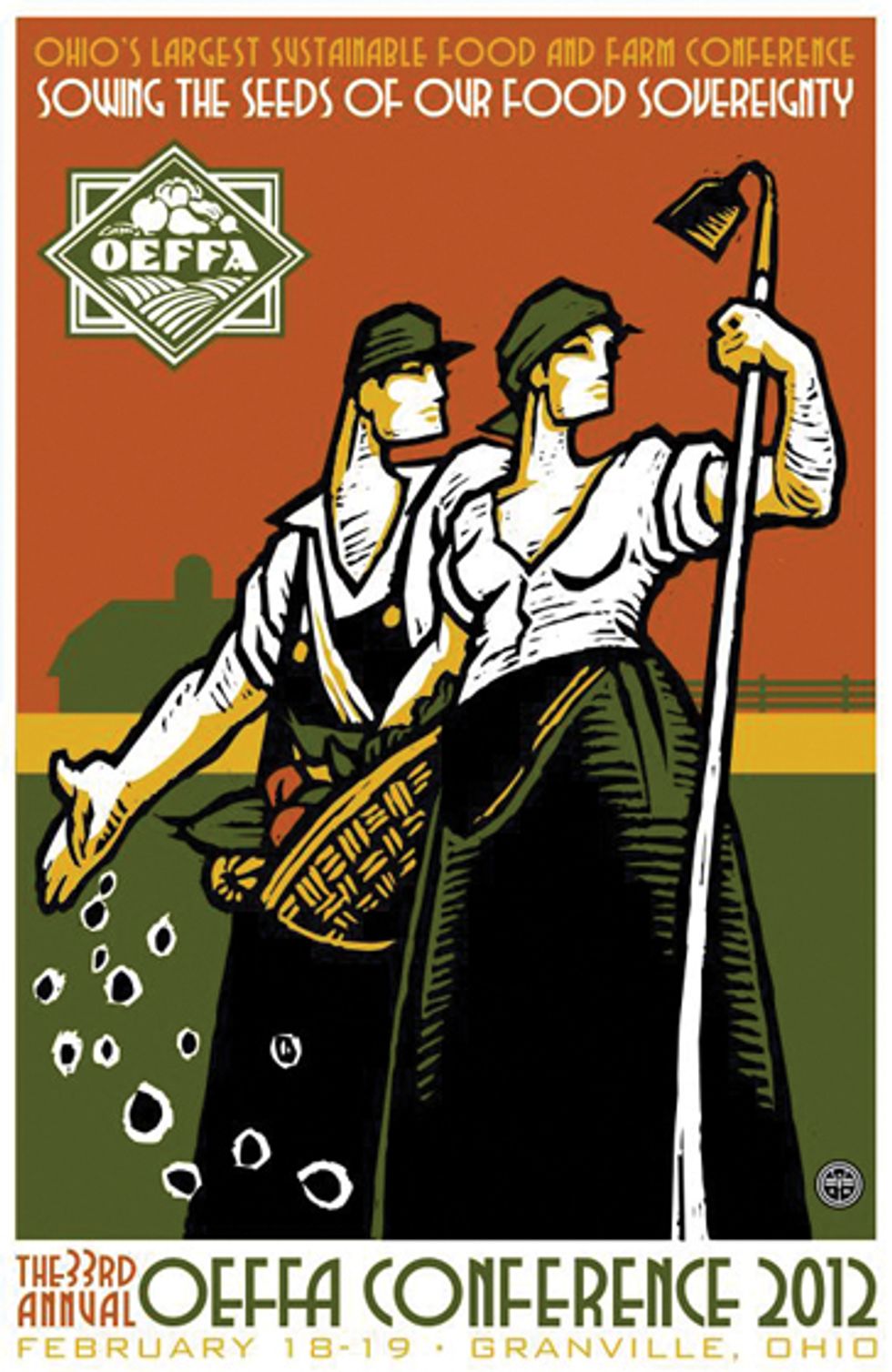 by Lauren N. Ketcham
Sowing the Seeds of Our Food Sovereignty is the theme of the Ohio Ecological Food and Farm Association's (OEFFA) 33rd annual conference on Feb. 18-19 in Granville, Ohio. Drawing nearly 1,000 attendees in 2011, Ohio's largest sustainable agriculture conference will feature keynote speakers Woody Tasch and Andrew Kimbrell, more than 70 workshops, local and organic meals, kids' conference, childcare, a trade show and more. Workshop topics include gardening, homesteading, cooking, green living, livestock production, marketing and fracking.
Keynote speakers Tasch and Kimbrell, who are both challenging our current industrial food structure, will bring a focus on the need to create food systems that foster food sovereignty—the right of people to define their own food, agriculture, and livestock systems that put the needs of those who produce, distribute, and consume food at the heart of food systems and policies, rather than the demands of markets and corporations.
Tasch is the chairman of the Slow Money Alliance and inspired the Slow Money movement by writing Inquiries into the Nature of Slow Money: Investing as if Food, Farms, and Fertility Mattered. The Slow Money Alliance is bringing people together around a new conversation about money that is too fast, about finance that is disconnected from people and place and about how people can begin fixing the economy from the ground up, starting with food. It is premised on the "alliance" between the people who produce food and the people who consume food.
Kimbrell is one of the country's leading environmental attorneys and founder and executive director of The International Center for Technology Assessment and The Center for Food Safety, which has taken a lead role in fighting the deregulation of genetically engineered crops.
Kimbrell is author of 101 Ways to Help Save the Earth, The Human Body Shop: The Engineering and Marketing of Life, Your Right to Know: Genetic Engineering and the Secret Changes in Your Food and general editor of Fatal Harvest: The Tragedy of Industrial Agriculture. His articles have appeared in numerous law reviews, technology journals, magazines and newspapers across the country, and he has been featured in many documentary films, including The Future of Food.
For more information or to register, visit www.oeffa.org or 614-421-2022. Registration open mid-December.