By Noah Long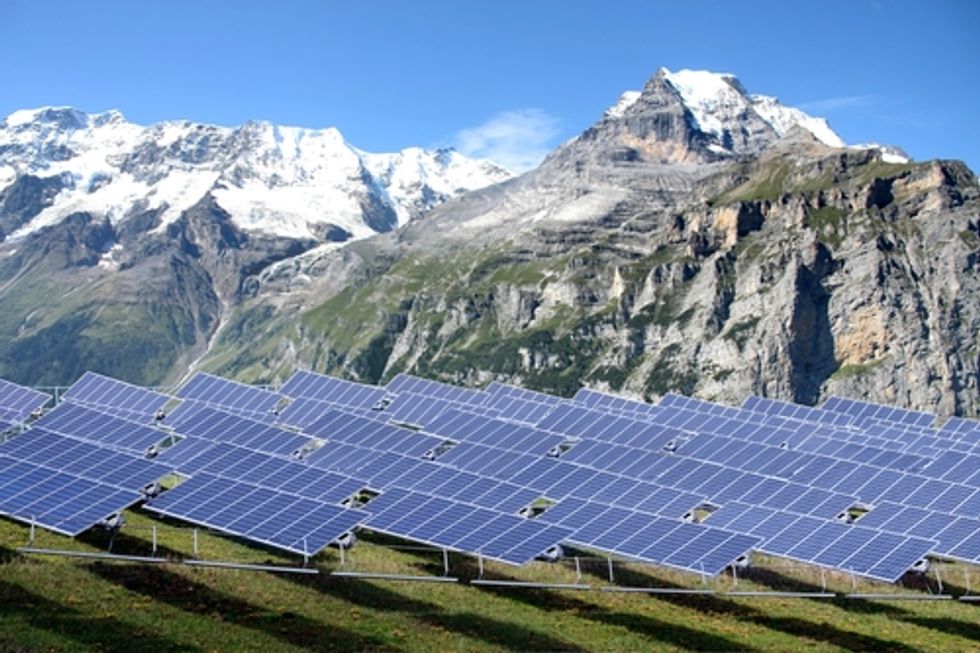 Photo courtesy of Shutterstock
Yesterday Gov. Hickenlooper (D-CO) signed a measure to expand and improve the state's Renewable Energy Standard that will drive clean energy investment, increase jobs and renewable projects development in rural Colorado.
With yesterday's signature, Senate Bill 252 increases Colorado's Renewable Energy Standard for co-operative associations that provide wholesale electricity in the state, and for large electric associations that provide service to at least 100,000 customers. The bill doubles the amount of renewable energy these utilities must provide to 20 percent (from 10 percent) by 2020, while capping cost increases at two percent. Most of Colorado already has a 30 percent standard.
The move by Gov. Hickenlooper puts Colorado back at the forefront on renewable energy and swings the momentum back in favor of clean energy nationally. The move also sends another big blow to fossil fuel interests, who invested heavily in rolling back renewable energy laws this year. So far, those efforts in the state and the ones in Montana, North Carolina and Kansas have fallen flat.
Xcel, the state's largest utility, is already on track to provide 30 percent renewable energy and is making moves to go further. The utility recently announced it is buying an additional 550 megawatts of wind power. The move was motivated by cost savings, and will be above and beyond what is required by law.
As a result of the move by Xcel and the Governor's signature on SB 252, Colorado will have an additional 1,000 megawatts of renewable energy, or a 40 percent increase from the current amount of installed renewable energy in the state.
The announcement pulled the rug from under fossil fuel funded opponents of SB 252 who had argued renewable energy is too expensive.  
The bill, co-sponsored by Senate President John Morse and House Speaker Mark Ferrandino, will also expand opportunities for distributed generation and eliminates unnecessary preferences for in-state generation.
Renewable energy has already brought significant benefits to Colorado, employing nearly 10,000 Coloradans and bringing in millions in annual lease and property tax payments in rural communities, in addition to cleaning up the air and water, reducing the state's dependence on fossil fuels and fighting back against global warming.
Visit EcoWatch's RENEWABLES page for more related news on this topic.
——–
Click here to tell Congress to Expedite Renewable Energy

EcoWatch Daily Newsletter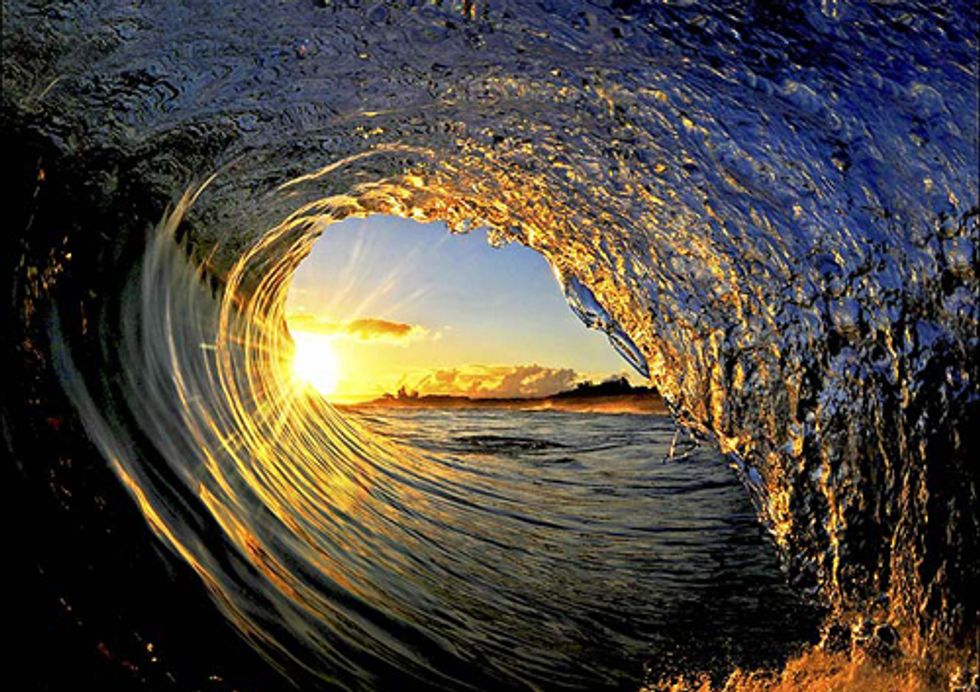 Surfing for Change: J Bay Nuclear Plant is a new short film exploring the dangers of a planned nuclear power plant in the pristine shores of Jeffrey's Bay, South Africa. Made by youth environmental activist, pro-surfer and filmmaker Kyle Thiermann, the film calls attention to the potential for environmental disaster if Eskom—South Africa's national power company—locates the nuclear plant in the waters of one of the most famous surfing destinations in the world.
Featuring interviews with renowned environmental leader Van Jones, 11-time Surfing World champion Kelly Slater, documentarian Foster Gamble and local surfing activists, the film calls attention to the inherent dangers of nuclear power in the wake of the March 2011 Fukushima Daiichi disaster—the largest nuclear failure since the 1986 Chernobyl meltdown.
Underscoring deep concerns about what's at stake, the film also offers a personal perspective from Takayuki Wakita, a Japanese surfer whose family lived 100 kilometers from the meltdown at the Fukushima Daiichi Nuclear power plant and now resides in J Bay.
Surfing for Change: J-Bay Nuclear Plant—available for free through viral web outlets like YouTube—challenges young people to take action and use social media channels to support global opposition to the power plant, encourage exploration of alternative energy sources and points to decisions made by leading European countries to abandon nuclear power plants. Germany will end its nuclear power plant usage in ten years.
Thiermann hopes the film will aid the efforts of local residents who are fighting against a billion dollar initiative that promises employment opportunities in the short term, but risks future environmental catastrophe. "I met amazing people working to stop the plant from being built," Thiermann said. "If it is built, the landscape would be transformed with the building of a power plant. And, the lives of these residents will also be transformed. And not for the good."
The Surfing for Change film series shows people who don't consider themselves activists how to adjust simple daily actions to strengthen their local communities and protect the environment. Thiermann's film Claim Your Change detailed how money kept in multinational banks is used to finance destructive projects worldwide. It inspired people to move hundreds of million of dollars of lending power into local banks and credit unions. Since then, he has made movies ranging from the importance of shopping locally to following a plastic bag to Hawaii.  Kyle has surfed his way across Indonesia, Chile, Peru, El Salvador, Costa Rica, Mexico, Sri Lanka, Australia, Hawaii and throughout the U.S.
For more information, click here.
Like many other plant-based foods and products, CBD oil is one dietary supplement where "organic" labels are very important to consumers. However, there are little to no regulations within the hemp industry when it comes to deeming a product as organic, which makes it increasingly difficult for shoppers to find the best CBD oil products available on the market.
<p>Here you can learn about the importance of organic hemp oil, why it's better for the environment, and which CBD companies actually make trustworthy products with sustainable farming processes. origins which weigh heavily on many consumers who want to buy a product that's produced in the best way possible for not only themselves to ingest, but for the environment as well through sustainable farming methods. </p><h2>What Is CBD Oil?</h2><p>First things first, CBD stands for cannabidiol, and it's a cannabinoid found within cannabis sativa plants. This plant compound is believed to have many potential benefits, and it is primarily derived from hemp plants via a CO2 extraction process. </p><p>Since CBD is extracted from industrial hemp, which contains only trace amounts of THC (the psychoactive component in cannabis plants), this means that CBD won't make you feel high like marijuana, which has much higher levels of THC that causes psychoactive effects. Instead, the effects of CBD are much more subtle and promote a general sense of calm and relaxation in most users.</p><h2>What Makes a CBD Oil Organic?</h2><p>In terms of organic labels, perhaps the most important (and prominent) certification comes from the United States Department of Agriculture (USDA). This government organization has been labeling foods as "organic" for many years, but what exactly does this certification entail? Essentially, a label indicating that a product is "USDA Organic" or "Certified Organic" means that at least 95% of the ingredients are obtained from organic sources.</p><p>For a crop to be considered organic by the USDA, it must be grown without the use of industrial solvents, irradiation, genetic engineering (GMOs), synthetic pesticides, or chemical fertilizer. Instead, farmers rely on natural substances and <a href="https://www.usda.gov/media/blog/2012/03/22/organic-101-what-usda-organic-label-means" rel="noopener noreferrer" target="_blank">mechanical, physical, or biologically based farming</a> techniques to cultivate healthy and organic crops.</p><p>Before the passage of the 2018 Farm Bill, no hemp-derived products could be dubbed as "certified organic" since the hemp plant and its extracts were still categorized as a Schedule I Controlled Substance. However, it's still difficult for CBD companies to obtain a USDA certified organic label for their products due to the legal grey area that still surrounds CBD extracts. </p><p>Because of these challenges, and due to the fact that industrial hemp has only recently become an agricultural crop, very few CBD oils are USDA certified organic. Rather, many CBD products contain hemp extracts from plants that were grown in organic conditions but may not be federally certified.</p><h2>What are the Best Organic CBD Oil Brands?</h2><p><em>Each product featured here has been independently selected by the writer. If you make a purchase using the links included, we may earn commission.</em></p><em><br></em>