The Alliance for Food and Farming (AFF), which is run out of a P.O. box in Watsonville, CA, claims to extol the health benefits of consuming both conventional and organic produce and maintains that its members include both conventional and organic farmers.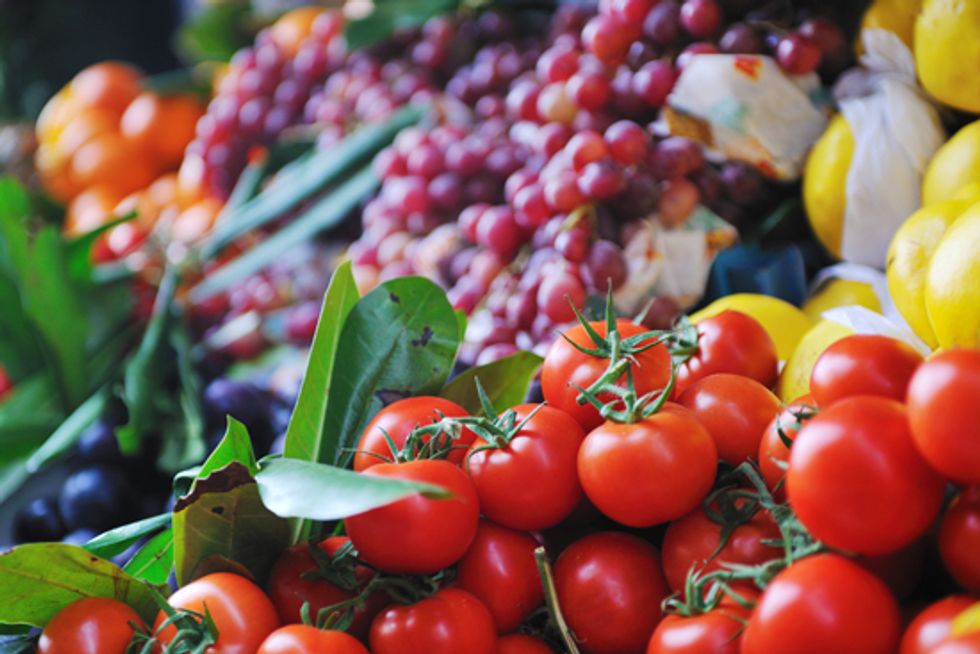 Photo courtesy of Shutterstock
However, the AFF's own website is nothing short of an online shrine to man-made pesticides and foods that delivers those toxic residues directly to the consumer, making clear that it's an agribusiness front group and hardly an outfit that most organic farmers would knowingly associate with.
In fact, the website makes some rather bold assertions that couldn't help but anger any "organic farmers" in its membership, including these:
I took a deep dive into the AFF's website and couldn't find a single bit of content highlighting the difference between conventional and organic agriculture—even though there are many. There's not a word of praise for "members" who choose to grow crops without synthetic pesticides. And there isn't a single statement about the potential health and environmental benefits of selecting organic produce—which, of course, is the primary message of organic farmers and their vendors.
And that's not too surprising when you take a look at the Alliance's 2012 California tax return. It shows that the biggest contributors to the AFF were a "who's who" of chemical agribusiness groups:
California Grape & Tree Fruit:  $15,950
California Pear Advisory Board:  $5,000
California Strawberry Commission:  $15,000
California Carrot Advisory Board:  $10,000
Produce Marketing Association:  $11,500
River Ranch Fresh Foods, LLC:  $6,000
Western Growers:  $12,000
Taylor Farms:  $12,000
California Tomato Farmers:  $10,000
U.S. Apple Association:  $10,000
U.S. Highbush Blueberry Council:  $15,000
Florida Fruit & Vegetable Association:  $5,000
United Fresh Produce Association:  $5,000
California Raisin Marketing Board:  $8,000
All this made me wonder. Just how much time and money is the AFF spending to promote the wares and values of its supporters in organic cultivation?
A review of the AFF's federal 2011 Form 990, which all non-profits are required to file, shows that the group paid $178,554 to The Communications Department, Inc., a mysterious firm claiming to specialize in "public relations, issues management and marketing," according to its one-page website. It turns out that the firm not only shares the same address and phone number as the AFF, but the executive director of the AFF, Marilyn Dolan, is also a shareholder in Communications Department, Inc., according to the AFF's federal tax forms.
Ms. Dolan and the AFF have focused not on promoting organic agriculture, but rather on encouraging consumers to eat their pesticides right along with their fruits and vegetables. And at the same time they've spent a considerable amount of time (and, likely, resources) attacking Environmental Working Group's (EWG) Shopper's Guide to Pesticides in Produce. In 2010, in fact, the AFF applied for and won a $180,000, taxpayer-funded grant from the U.S. Department of Agriculture specifically to fuel its assault on EWG's Shopper's Guide.
Dolan recently told an industry publication, The Packer, that she and the AFF are planning a similar campaign against efforts to require labeling of genetically engineered foods. That's yet another affront to its "members" from organic agriculture.
Compare that with the Organic Trade Association (OTA) an organization that actually represents organic farmers, organic food and companies that deliver products free of toxic pesticides.
From OTA's website:
The Organic Trade Association (OTA) is the membership-based business association for the organic industry in North America. OTA's mission is to promote and protect organic trade to benefit the environment, farmers, the public and the economy. OTA envisions organic products becoming a significant part of everyday life, enhancing people's lives and the environment. OTA is committed to increasing the amount of agricultural land under organic management for the good of the planet and its inhabitants. A healthy supply chain is integral to the continued growth of the organic industry and to consumer choice in the marketplace.
Now we're getting somewhere.  Of course, OTA takes a much different view than the AFF when it comes to the differences between chemical and organic agriculture. Here are a few facts, courtesy of OTA's website:
Is organic agriculture better for the environment?
Organic agricultural production benefits the environment by using earth-friendly agricultural methods and practices.
Does organic farming help protect our water supply?
Researchers studying water quality in 20 of the largest and most important U.S. river basins found 83 pesticides and breakdown products in water and 32 pesticides in fish or stream bed sediment. More than half the streams sampled had concentrations of at least one pesticide that exceeded guidelines for protecting aquatic life.
The OTA's website also lays out in great detail how pesticide pollution from conventional agribusiness has degraded the quality of much of the nation's water: 
Is organic better for the health of the planet and those who live on it?
Organic agriculture protects the health of people and the planet by reducing the overall exposure to toxic chemicals from synthetic pesticides that can end up in the ground, air, water and food supply, and that are associated with health consequences, from asthma to cancer. Because organic agriculture doesn't use toxic and persistent pesticides, choosing organic products is an easy way to help protect yourself.
The OTA provides additional information about the risks pesticides can pose to especially vulnerable populations, including pregnant women and young children.
If that's not enough to convince you that the OTA—not the AFF—is the group looking out for the interests of organic agriculture, the consumers who buy and eat organic food and the overall health of people and environment, the OTA has a response. Any remnants of doubt about which organization truly supports and advocates for organic food will wash away—unlike those pesky pesticide residues that come with crops produced by the conventional agriculture operations that the AFF is really representing.
Visit EcoWatch's FOOD page for more related news on this topic.
——–

EcoWatch Daily Newsletter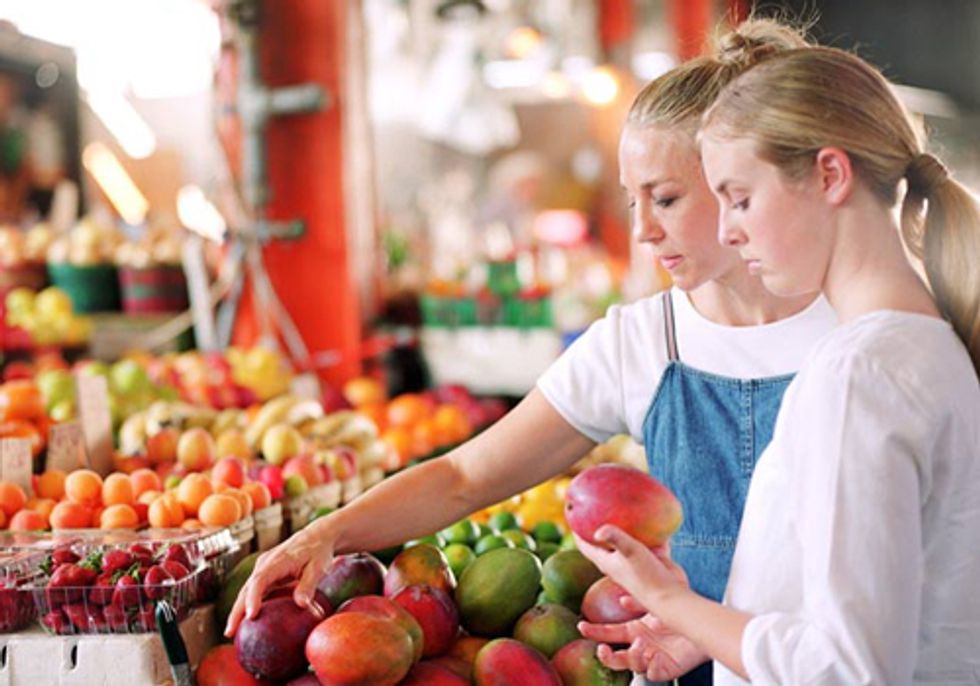 By Ken Cook
For the last two years, the pesticide lobby, especially a front group called the Alliance for Food and Farming, has waged a multi-front campaign to get the U.S. Department of Agriculture (USDA) to repackage its pesticide data with industry talking points that downplay risks and consumers' concerns. And they attacked Environmental Working Group's (EWG) Shopper's Guide to Pesticides in Produce in the bargain.
We expect to see USDA's 2010 pesticide data soon and fully expect that the agency has not caved to industry pressure. Giving you the information you need is too important. Your tax dollars paid for the government's pesticide tests. Stand with EWG today to make sure the USDA tells us the whole truth about pesticides on our food.
Last year, we launched an investigation into the Alliance for Food and Farming and its efforts to influence the USDA. We learned that:
The Alliance for Food and Farming—which represents the interests of conventional agriculture producers and pesticide companies—received a $180,000 grant from USDA in 2010 to slam "Environmental Working Group's 'dirty dozen' report," and to denounce "[c]laims by activist groups about unsafe levels of pesticides."
One top USDA official even wrote a letter endorsing the use of federal tax dollars to attack EWG. When EWG supporters like you called USDA out for funding the project with your tax money, internal documents obtained by EWG show that some USDA officials tried to do damage control, discussing whether they could rescind the grant or tone down disclosures about the project.
At the same time the Alliance for Food and Farming was preparing to attack EWG's Shopper's Guide to Pesticides in Produce, industry representatives were lobbying hard to have USDA change the way it would release pesticide data to include more industry-friendly spin downplaying the risks of pesticide residues.
More than a dozen industry representatives—including members of the Alliance for Food and Farming board of directors who led the campaign against EWG—wrote Agriculture Secretary Tom Vilsack last year telling him to prevent "environmental activists" from presenting USDA pesticide data in a way that would hurt business.
Thanks to you, the Alliance for Food and Farming's government grant was not renewed. You told the USDA that consumers (and taxpayers) want unbiased pesticide data released.
Let's do it again this year. Make sure USDA officials know they can't cave to industry pressure—Americans want to know the truth.
Take action today by clicking here to tell the USDA not to cave to industry's pressure—you want to know what you're eating.
For more information, click here.
Xsandra / Getty Images
Looking for ways to cut down on single-use plastic while grocery shopping? You may already have eco-friendly shopping bags, but bringing your own reusable produce bags is another easy swap.

According to the UN Environment Program, up to 5 trillion single-use plastic bags are used globally each year, and because of the material they're made from, most municipal recycling centers don't accept them (more on this below).
The most sustainable option is to skip the bag altogether. You can also make your own reusable produce bags out of old T-shirts. But if you'd rather purchase them new, here are our recommendations for the best reusable produce bags on the market today.
<p><em>Each product featured here has been independently selected by the writer. If you make a purchase using the links included, we may earn commission.</em></p>