This website uses cookies to ensure you get the best experience while browsing it. By clicking 'Got It' you're accepting these terms.
Ocean Conservancy intern Alexis Valauri-Orton spent the last year on a journey around the world learning about ocean acidification.
She visited marine communities most at risk from ocean acidification and saw firsthand how dire the need is for more research, guidance and infrastructure to prepare for the challenges ahead. She produced a video, shown below, to help make the stories from her recent blog posts come alive.
Valauri-Orton encourages you to watch her video and "Listen to Waiaria talk about the value of shellfish to the identity of people in New Zealand ... Watch fishermen in Peru celebrate El Dia de Pescadores ... Tag along as a shellfish farmer in Thailand hand dredges the bay in the middle of the night ... See the faces and the places that continue to drive my conviction that we have more work to do ... And share them with your friends, so we can do good on what Peter, a cod-fisherman in Norway who can trace fishing back 1,000 years in his family, said to me: 'The whole world has to know. Not only in this small place, but the whole world has to know what is happening.'"
You Might Also Like
NOAA: Ocean Acidification Rises, Marine Economy Sinks
Sea Shepherd Founder to Bill Maher: 'If Oceans Die, We Die'
How Acidification, Overfishing and Plastics Threaten the World's Oceans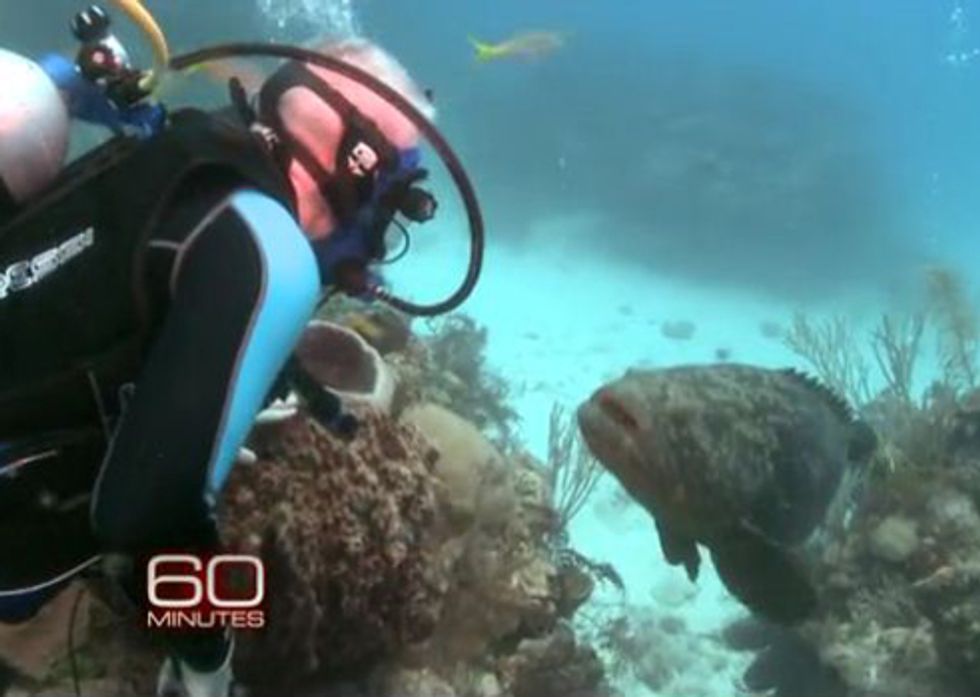 By Jay Ferrari
If you saw 60 Minutes last night, you were likely amazed yet alarmed by Anderson Cooper's piece on marine reserves. You can find it here, in case you missed it.
The footage from his dive of a massive coral reef off the Cuban coast was stunning. In stark contrast was Cooper's description of the environmental assault on our planet's reefs—a perfect storm of unsustainable fishing, global warming, pollution and other factors. As explained in the story:
"Scientists say coral is succumbing to a complex combination of environmental factors including pollution, agricultural run-off, coastal development, over-fishing, and rising ocean temperatures, which researchers believe is causing a phenomenon called 'bleaching,' that causes the coral to turn white and sometimes die."
But you can help turn the tide.
We're working to designate 40 percent of the world's oceans as marine reserves—protecting the reefs and the incomprehensibly rich variety of aquatic life they sustain.
Sign the Hands Off! ocean-protection petition today.
For more information, click here.
EcoWatch Daily Newsletter