Sustainable Food and Farming Film Competition: Submissions Due Feb. 3
Jan. 19, 2014 02:23PM EST
Food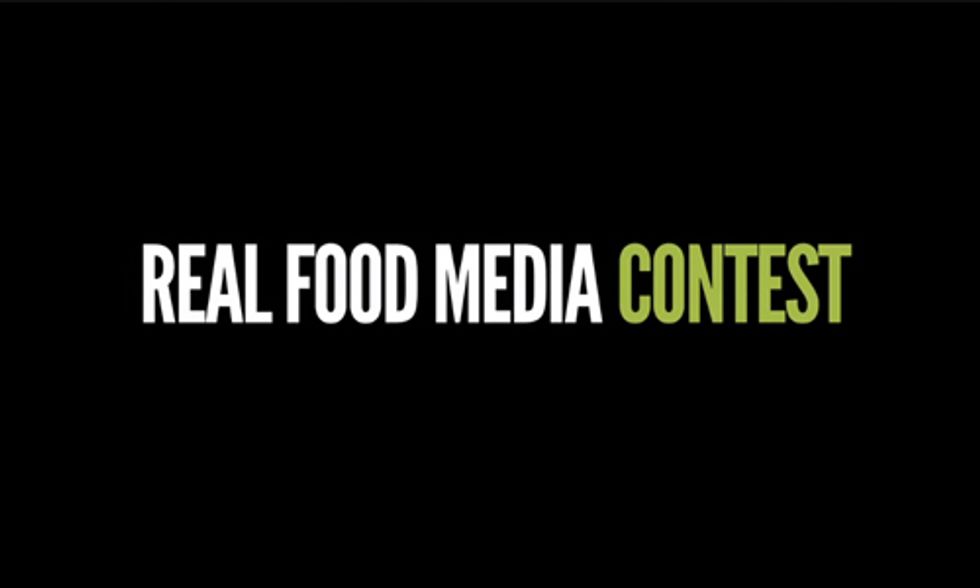 The Real Food Media Contest is looking for short films with big ideas. They are seeking captivating short films about food, farming and sustainability that spark action and inspire change.
"This contest gives an opportunity for filmmakers to generate powerful storytelling about food, farming and sustainability," says Anna Lappé, director of the Real Food Media Project. "The more great minds we have thinking about these issues and producing creative ways to deliver the messages, the better."
Films should range in length from 30-seconds to four-minutes, using one of four different style prompts—Documentary Style, Experimental, Advocacy Style, Wildcard. Documentary style can profile "food heroes," highlight a place that's being revived through "community groups, local policy makers, or activists building healthy food and farming networks," or show how local food can "take a bite out of climate change."
The second is experimental style. They are looking for a film that can "bring to life the concept: the hands that feed us." The third is advocacy and should focus on producing safer, more sustainable food, protecting human health, helping raise a healthy generation, keeping fields and farms safe for workers, or come up with your own advocacy pitch.
The fourth category is a wildcard, which can include just about anything: "Come up with your own prompt about sustainable food and farming. Funny. Serious. Artsy. Make it worth our time and you might join the winners' circle." Click here for submission guidelines.
"There's incredible interest today in where our food comes from and how it is produced—and this generation has so much to say about it. The contest provides a great platform for original voices that can help make a change by delivering this increasingly important information," says journalist and contest judge Michael Pollan.
The contest winner will receive $5,000 and have their film shown at the Food & Farm Film Fest in San Francisco in April. Submission deadline is Feb. 3 at 9 p.m. EST.
Contest judges include: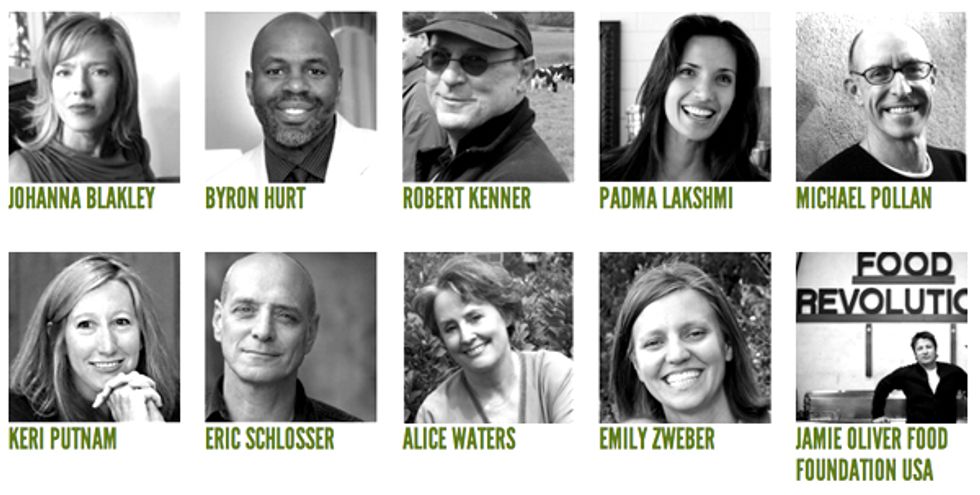 Padma Lakshmi, cookbook author, actress, model and television host 
Michael Pollan, journalist and author, Omnivore's Dilemma 
Robert Kenner, Academy Award-nominated director, "Food Inc."
Eric Schlosser, journalist and author, Fast Food Nation 
Johanna Blakley, managing director, Norman Lear Center, USC
Byron Hurt, director and producer, "Soul Food Junkies"
Alice Waters, Chez Panisse and Chez Panisse Foundation 
Keri Putnam, executive director of the Sundance Institute 
The Jamie Oliver Food Foundation (USA)
Emily Zweber, organic farmer
The Real Food Media Project is a collaborative initiative using online movies and a web-based action center along with grassroots events around the country to spread the stories of sustainable food and farming. The project is a program of Corporate Accountability International and is brought to you by Anna Lappé and Food MythBusters. The Real Food Media Project is partnering with School Ambassadors who help connect students who may be interested in participating in the contest. 
"This contest is a great opportunity to support the food movement and independent filmmaking. The two are a perfect fit," says Eric Schlosser, author of Fast Food Nation and a contest judge.
Visit EcoWatch's FOOD page for more related news on this topic.

EcoWatch Daily Newsletter