Survival Prayer: Ancient Tales from Haida Elders
Mar. 29, 2013 02:26PM EST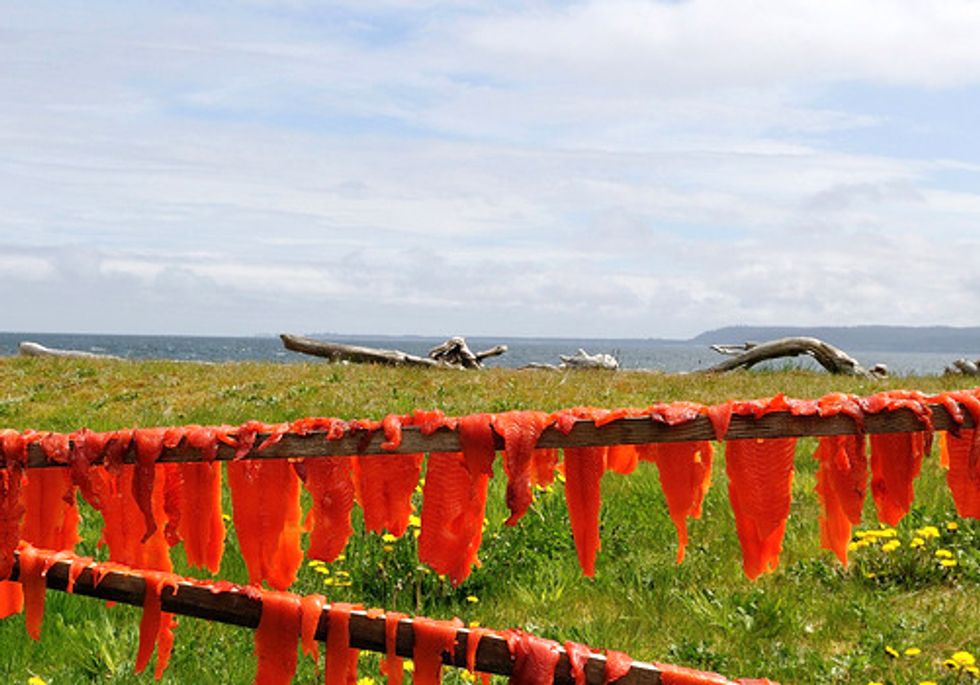 By Brenda Benthien
[Editor's note: Once again, EcoWatch is thrilled to be a media sponsor of the world-renowned Cleveland International Film Festival (CIFF). As always, we are promoting the films in CIFF's It's Easy Being Green sidebar sponsored by Great Lakes Brewing Company. We will showcase all 10 eco-films this week and continue to promote them during the festival, April 3 - 14. Each film does an incredible job illustrating our most daunting environmental issues and providing solutions to ensure the well-being of future generations. I encourage you to see these films at CIFF, or at your local film festival or theatre. Documentaries are a great way to educate and motivate people to action.]
Formerly called the Queen Charlotte Islands, Haida Gwaii is an archipelago off the North Coast of British Columbia, consisting of approximately 150 islands. Its inhabitants, the Haida, are noted seafarers and a linguistically-distinct group. They're so distinct, in fact, that Naanii Mary Swanson—whose story frames the ruminative SURVIVAL PRAYER—is one of the language's few remaining speakers. At the time of European contact, the Haida had a stable existence and a vibrant culture. But like so many traditional groups, theirs is at risk due to encroaching commercialization. SURVIVAL PRAYER explores the power of food and nature to sustain a people. Rich with spectacular scenery of the North Pacific coastline and detailed descriptions of wild food gathering and preservation, this is a dreamlike film in which elders tell ancient tales describing how nature is tied to the nurturing of body and soul. Michael Beharie's evocative musical score conveys a serenity and sense of loss that are undercurrents of Haida life. 
This film is showing at the CIFF at Tower City Cinemas, 230 W Huron Rd., Cleveland, Ohio 44113 on:
Monday, April 8 at 4:30 p.m.
Wednesday, April 10 at 5 p.m.
Wednesday, April 10 at 10 p.m.
Thursday, April 11 at 2:35 p.m.
Visit EcoWatch's BIODIVERSITY page for more related news on this topic.
——–
EcoWatch Daily Newsletter
Related Articles from EcoWatch