Survey Says Mayors Actively Curbing Climate Change in Their Cities
Apr. 23, 2014 11:05AM EST
Climate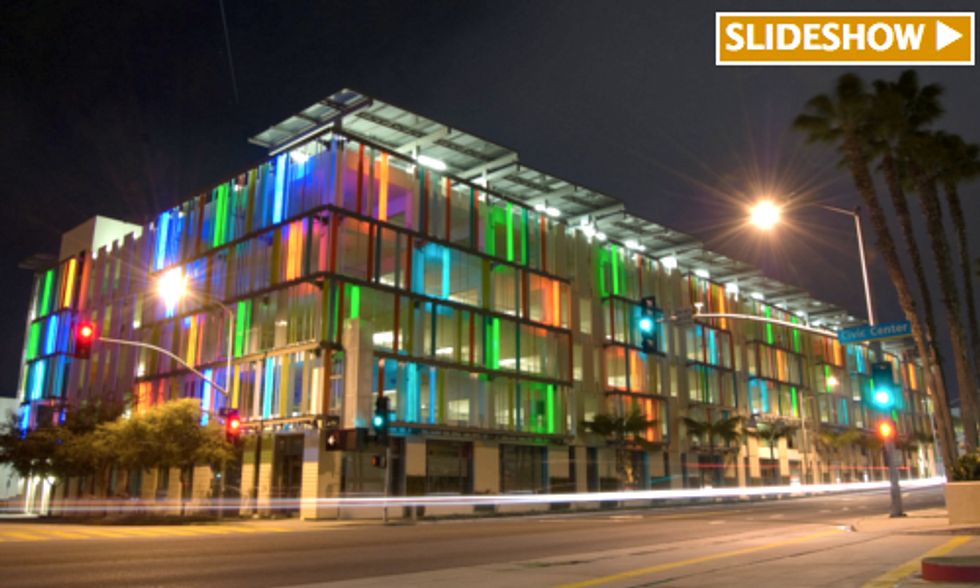 It's good news that there are mayors and or city councils around the country who pledged to actively fight climate change.
It's even better news to learn that they are actually making progress.
The U.S. Conference of Mayors (USCM) on Tuesday released information from a survey revealing that two-thirds of participating municipal representatives reported quantifiable reductions in emissions from their city operations, while one-third reported progress on citywide emissions.
"This survey shows how mayors are again leading on an issue that is solidly before us as a nation and before us in our communities," said Bill Finch, the mayor of Bridgeport, CT who co-chairs the Conference's Energy Independence and Climate Protection Task Force. "Mayors are doing many things, and mayors are doing great things, but mayors can't do everything."
Nearly 300 mayors of cities of various sizes took the survey entitled, Climate Mitigation and Adaptation Actions in America's Cities. It succeeds two other studies with data on energy efficiency in their cities, as well as how they invested federal stimulus funds in technologies to reduce energy use in their communities. Here are some additional findings from the latest survey:
Forty percent of responding cities are working with residents to develop a climate adaptation plan.
Just 11 percent of cities have conducted a greenhouse gas inventory, however 93 percent of those cities have data on emissions from cities operations and 66 percent on the entire city.
Eighty-two percent of respondents listed LED lights/efficiency lighting as their choice for most promising technology.
More than three-quarters of all cities in the survey have plans in place to respond to power outages
Of cities with power outage plans that have experienced an outage in the last five years, half modified their energy emergency response plans, with another 10 percent adopting an entirely new response plan
"Mayors are united more than ever to tackle the problems associated with climate change," Carmel, IN Mayor Jim Brainard said. "When we started this effort in 2005, we thought we had more time to act.
"Climatic events of late tell us we have to accelerate our efforts at every level."
The USCM's Climate Protection Agreement was created in 2005, with Brainard as one of the first signatories. It has received more than 1,060 signatures since then.
"While Washington is talking about cutting carbon to protect our planet, mayors and their constituents are taking action across the board with millions of Americans actually doing something about it," said Tom Cochran, Executive Director and CEO of the USCM. "Our USCM Climate Center with 1060 mayors is leading the way and mayors across the globe are not waiting for their national governments. Others talk about the future; mayors are walking toward our future.
"They are making a difference. This survey proves it."
——–
YOU ALSO MIGHT LIKE
414 Cities Take Action Against Climate Change
World's Largest Cities Expand Climate Change Policies and Investments
Ten U.S. Cities Band Together to Cut Climate Pollution
——–
EcoWatch Daily Newsletter
Recent Stories from EcoWatch