Survey: Climate Change Now More Divisive Than Abortion, Gun Control & Death Penalty
May. 23, 2014 09:19AM EST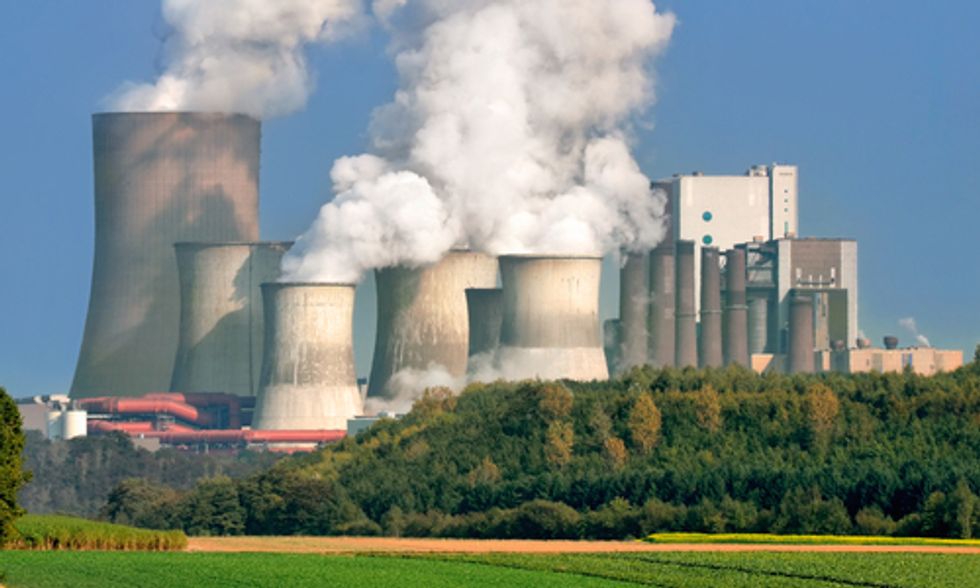 It's become obvious that opinions regarding humans' impact on the climate often differ depending on one's political party. While some conservatives have openly decided to leave climate denial behind, the gap between Republicans and Democrats on this issue is huge—larger than some of the most historically divisive debates.
New research from Lawrence Hamilton of the Carsey Institute at the University of New Hampshire shows that there is a larger gap between liberals and conservatives on climate change than abortion, gun control, the death penalty and evolution.
[blackoutgallery id="335590"] 
"I didn't realize it would be at the level of division that it was," Hamilton told Mother Jones.
While the polled Democrats and Republicans both largely say they trust scientists as a source of environmental information—83 and 63 percent, respectively—just 48 percent of Republicans say they believe humans are contributing to climate change. The percentage among polled Democrats remained the same on both questions.
Just 28 percent of Tea Party members said they trust scientists on the environment, and even fewer—23 percent—say humans are contributing to global warming.
Hamilton didn't venture far from his university to conduct the poll. It included nearly 600 New Hampshire residents. While he concedes that conservatives elsewhere might have different opinions, he would't expect a large contrast if his team had polled people in the other 49 states.
"In general, New Hampshire is not drastically unrepresentative," he said. "[I] would expect similar gaps to show up [around the nation]."
——–
YOU ALSO MIGHT LIKE
Activist Tom Steyer Announces Big-Spending Election Plan to Take Down Climate-Denying Candidates
11 Responses to Pat Sajak's Bizarre Climate Change Tweet
How Much Greenhouse Gas Does Your State Emit?
——–
EcoWatch Daily Newsletter
Recent Stories from EcoWatch