Surreal Aerial Photos Show Impact From Fracking
Dec. 15, 2014 07:52AM EST
Energy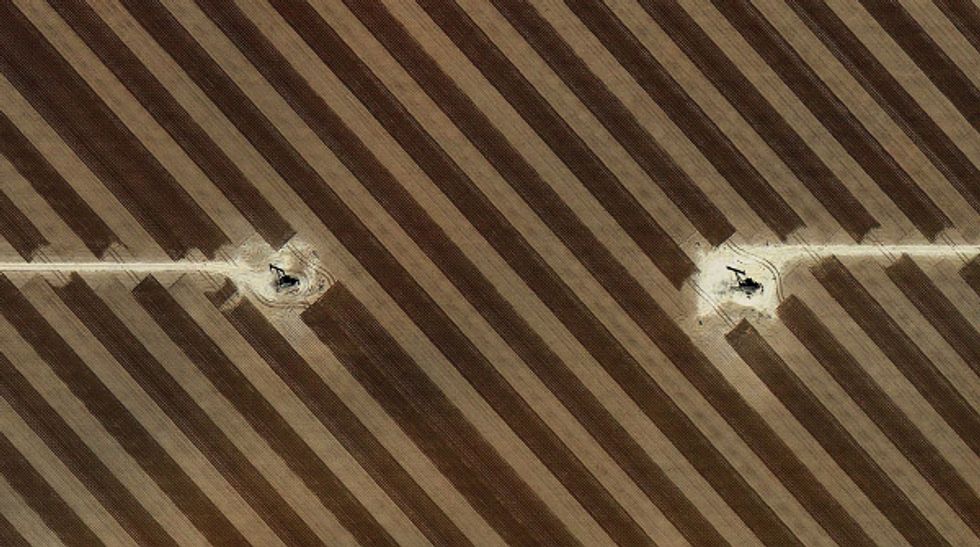 Sometimes it takes a bird's eye view to get a sense of the full scope of what's being done to our land in pursuit of profit.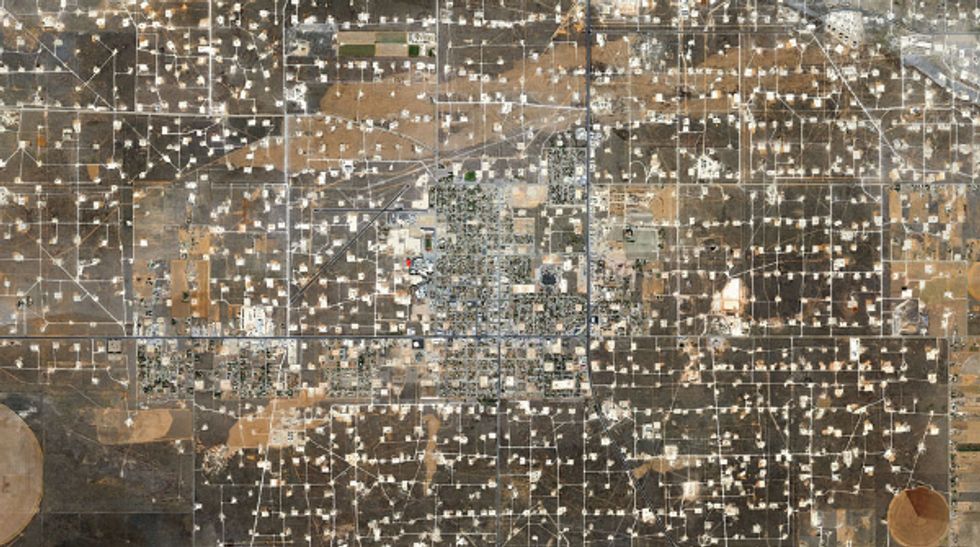 A few weeks ago we ran some photos by artist Mishka Henner who creates projects that make people think about how we interact with our environment. Those photos showed industrial-scale feed lots, factory farms where thousands of animals are raised, taken from the air. He discovered them while flying over the country working on another project: aerial photos of oil drilling sites.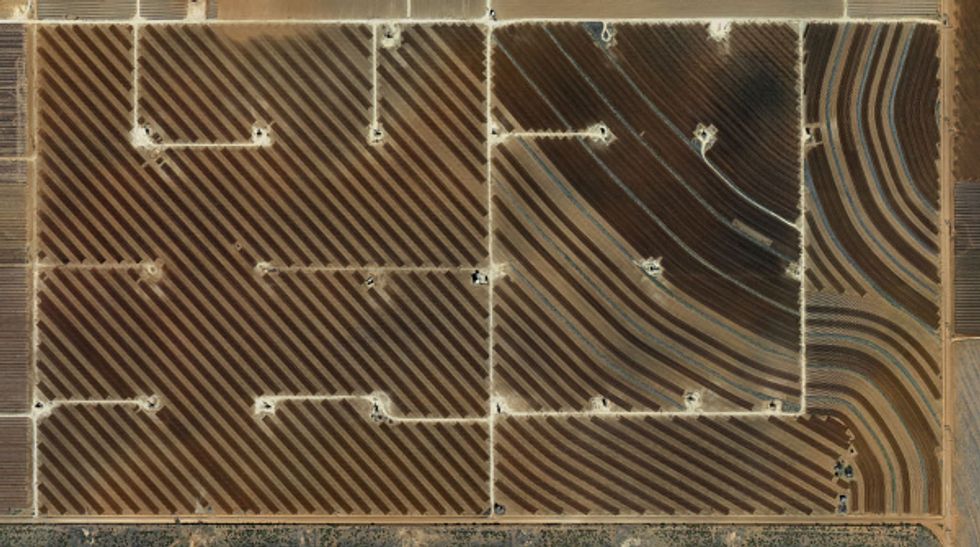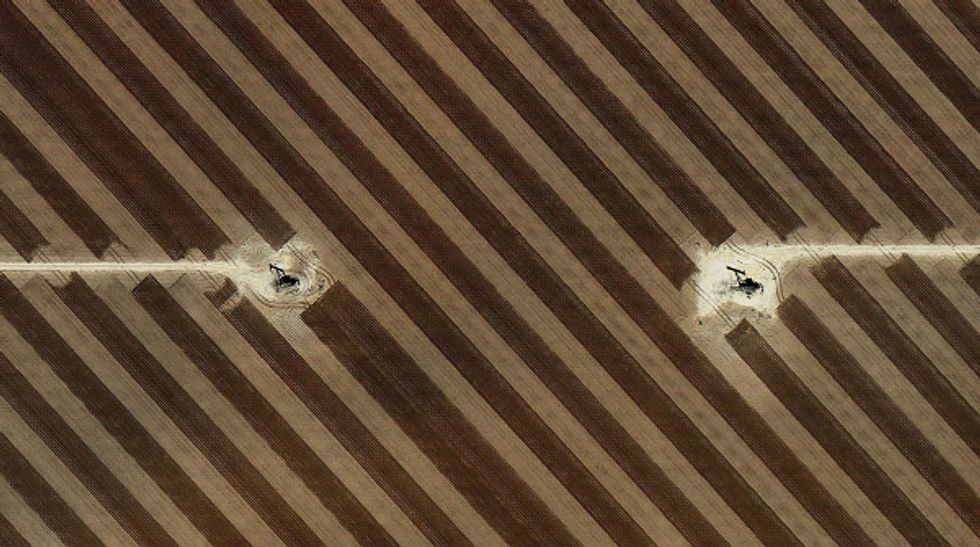 Those photos are just as compelling, combining a virtually abstract beauty with a sense of the devastation being done to the environment in the lust to extract oil. Each print is assembled from hundreds of high-resolution satellite images of each location.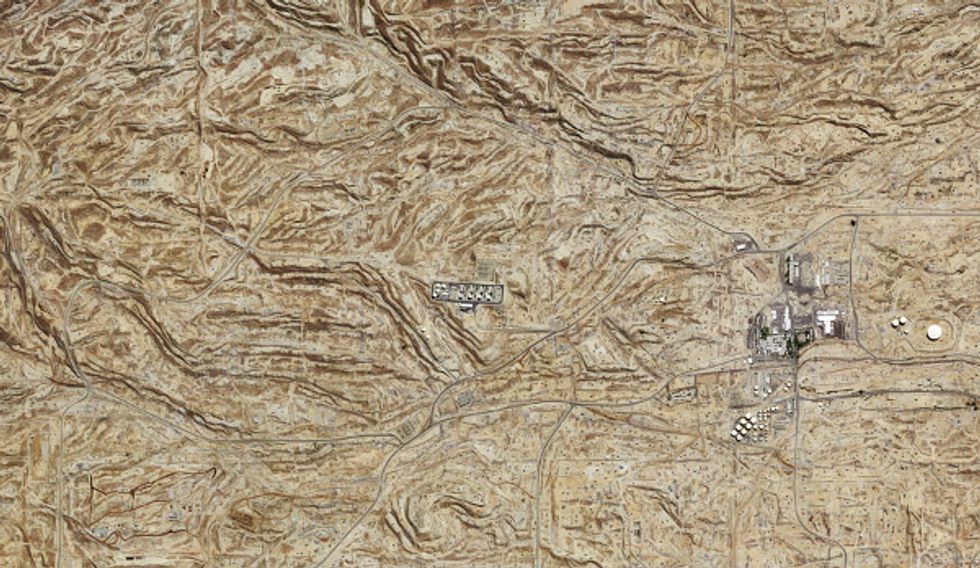 They include photos taken in Texas, Utah and California's Kern County, its most fracked county. Long home to conventional oil drilling and undergoing an explosion of fracking operations in the last decade, it has been called "the Texas of California."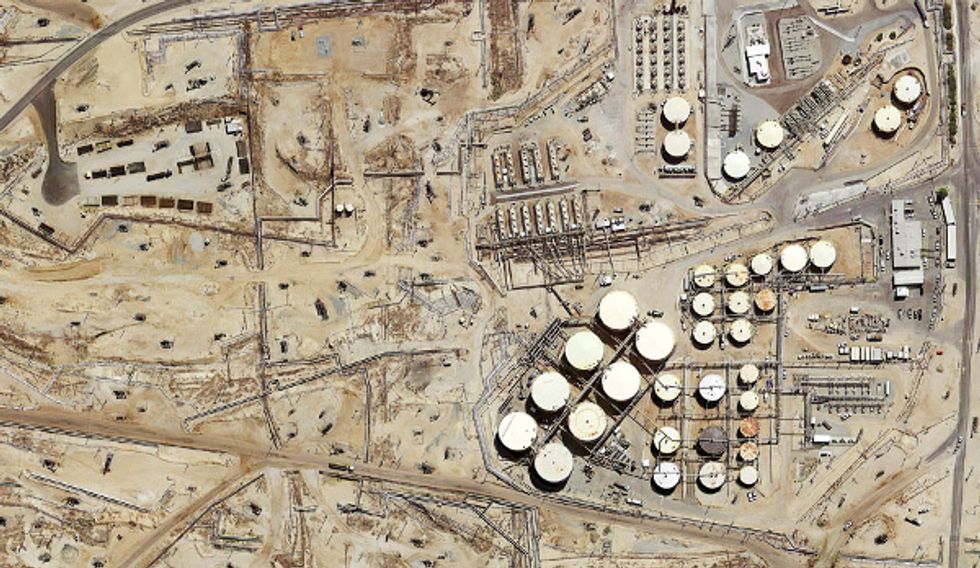 You can learn more about Henner and see more of the photos here.
YOU MIGHT ALSO LIKE
Stunning Aerial Photos Show How Factory Farms Ravage the Earth
Fracking Bans Pass in Denton, Texas, Two California Counties and One Ohio Town
Satellite Map Shows Fracking Flares in Texas and North Dakota Equal to Greenhouse Emissions From 1.5 Million Cars
EcoWatch Daily Newsletter
Related Articles from EcoWatch
Recent Stories from EcoWatch