Supreme Court Restricts EPA's Ability to Regulate Toxic Emissions From Power Plants
Jun. 29, 2015 01:23PM EST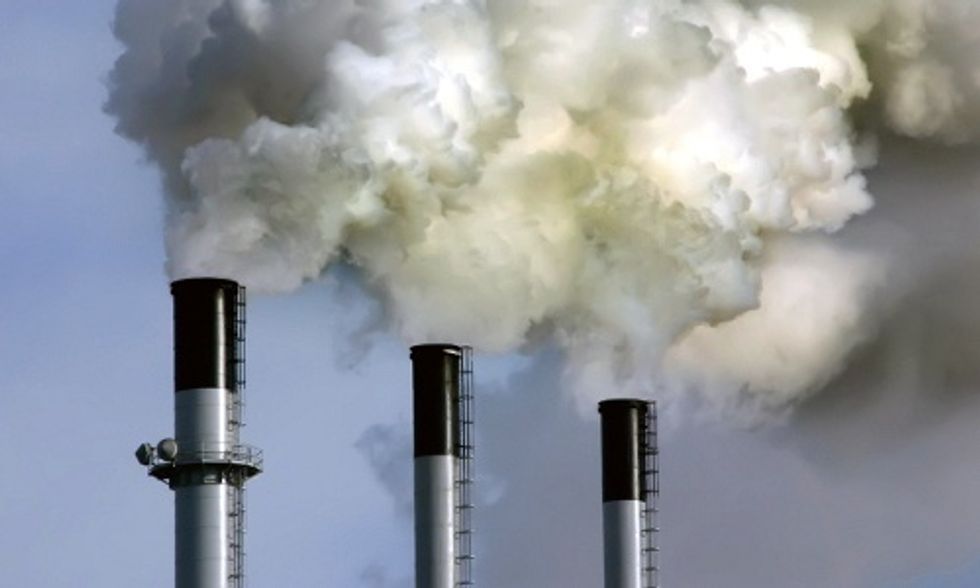 There's been a lot to celebrate as the U.S. Supreme Court has announced its final decisions for this session. People with subsidies under the Affordable Care Act will still receive them. Same sex couples can now be married in all 50 states. Independent redistricting panels established to address gerrymandering are still legal.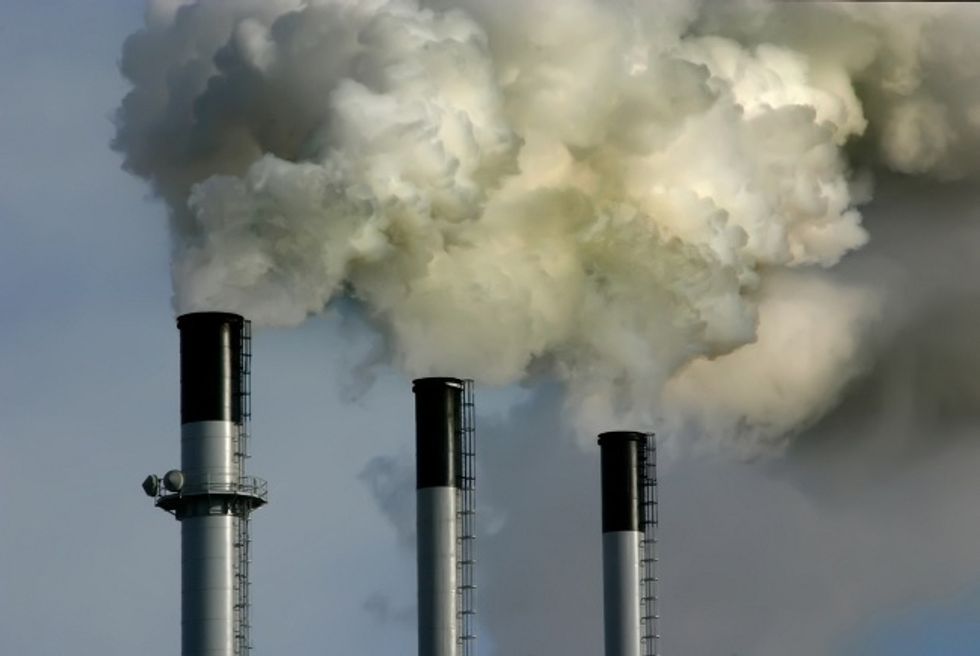 Photo credit: Shutterstock
But those living near coal plants won't be breathing easier. Environmentalists won't be cheering another decision announced this morning which puts roadblocks on the ability of the U.S. Environmental Protection Agency (EPA) to regulate health-damaging pollutants from power plants. The court said today in a 5-4 decision that the U.S. EPA must take into account the costs to the industry of a cap on mercury emissions and other pollutants that contain neurotoxins harmful to the health of vulnerable populations, especially children and pregnant women. Most mercury air pollution is produced by coal-fired power plants, which emit about 33 tons of mercury pollution annually.
"Congress decided more than two decades ago that no child should be born with brain damage or other neurological harm, simply because industrial polluters refuse to pay for pollution controls," said Sanjay Narayan, Sierra Club's managing attorney on mercury and air toxics. "But today, five justices of the Supreme Court have decided to make an exception for Big Coal—the industry responsible for the majority of mercury, arsenic and acid gas pollution in the United States. The court chose to give industry's lobbyists another chance to weaken the rule, requiring EPA to address industry's costs—even though the agency already did so—and even though we know that these standards were a tremendous bargain for the American public."
In late 2011, the EPA established the first such regulations ever limiting these pollutants after receiving more than 800,00o comments in favor of doing so. It estimated the cost of removing the pollutants from emissions could cost the industry close to $10 billion a year. The regulations started to take effect in April, but were challenged by 21 states and industry groups such as the National Mining Association who said the EPA overstepped its authority in forcing them to do something that has, what they said, an exorbitant price tag.
The rules were supported by a range of environmental, medical and community groups, drawing a clear line between public and industry interests. They include such groups as the NAACP, American Lung Association, Chesapeake Bay Foundation, Sierra Club, American Academy of Pediatrics, Physicians for Social Responsibility and Waterkeeper Alliance, among others.
"I would think it's classic arbitrary and capricious agency action for an agency to command something that is outrageously expensive and in which the expense vastly exceeds whatever public benefit can be achieved," said Justice Antonin Scalia who voted with the majority.
In fact, the price tag is relatively small. By comparison, the $9.6 billion is less than 10 percent of the state of California's annual budget. But the coal industry is increasingly concerned about competition from other energy sources whose costs are dropping, including natural gas, wind and solar.
And it's dwarfed by the annual costs of the detrimental health impacts and other negative effects of burning coal. A 2011 Harvard study, Full Cost Accouting for the Life Cycle of Coal, found that the total cost to the country of burning coal—including cleaning up streams, property depreciation and health care—could be as much as $500 billion.
The study said, "Each stage in the life cycle of coal—extraction, transport, processing, and combustion—generates a waste stream and carries multiple hazards for health and the environment. These costs are external to the coal industry and thus are often considered as 'externalities.' We estimate that the life cycle effects of coal and the waste stream generated are costing the U.S. public a third to over one-half of a trillion dollars annually. Many of these so-called externalities are, moreover, cumulative. Accounting for the damages conservatively doubles to triples the price of electricity from coal per kWh generated, making wind, solar and other forms of non-fossil fuel power generation, along with investments in efficiency and electricity conservation methods, economically competitive."
The decision, while a reversal of previous court decisions holding that the EPA could consider cost but wasn't required to do so, does not mean that no such rules will be allowed, only that the EPA must go back and rewrite the rules factoring in the cost.
"The Supreme Court's decision does not change the importance of EPA's role in protecting our families and communities from toxic air pollution," Lisa Garcia, Earthjustice's vice president of Litigation for Healthy Communities, pointed out. "The court gave EPA the ability to finalize these critical public health protections once and for all. Now EPA must act quickly. Thousands of lives are at stake. Further delay is not an option."
Mary Anne Hitt of Sierra Club's Beyond Coal campaign suggested that the litigants in this case were fighting a last-ditch effort.
"Practically speaking, today's decision won't revive the fortunes of Big Coal or slow down our nation's transition to clean energy," she said. "Most utilities have long since made decisions about how to meet the standard. Only a few dozen coal plants are still operating today with no pollution controls for mercury and air toxics and no clear plans to install them."
As a mom I'm appalled by #SCOTUS mercury decision, but it won't revive big #coal - my statement for @sierraclub http://t.co/GeKWli7695

— Mary Anne Hitt (@maryannehitt) June 29, 2015
Environmental groups attacked today's decision as shortsighted and damaging but vowed to continue the fight.
"The court's decision to let polluters off the hook is a huge setback for our kids' health," said Environment America's Anna Aurillo. "But we'll keep fighting for clean air and a healthier future. Polluters' days of dumping unlimited deadly toxins into our air are numbered."
"The council is disappointed by the court's decision not to uphold this rule, which would bring many of the country's oldest and dirtiest power plants in line with modern standards and allow citizens to breathe cleaner, safer air," said Joseph O. Minott, executive director of the Clean Air Council. "It is clear that the benefits to public health and the environment this rule would provide dwarf the costs of implementing it, no matter when in the determination those costs are considered. We hope EPA will work quickly to address the court's concerns and issue a revised rule that implements these protections."
YOU MIGHT ALSO LIKE
World Leaders Urged to Kick Coal Habit to Save Lives, Money and the Planet
10 Reasons Clean Coal Is a Marketing Myth
This Public Utility Is Waging an All-Out War on Renewable Energy
EcoWatch Daily Newsletter
Recent Stories from EcoWatch