Support Needed for Grand Canyon Uranium Mining Ban
Oct. 24, 2011 03:58PM EST
Energy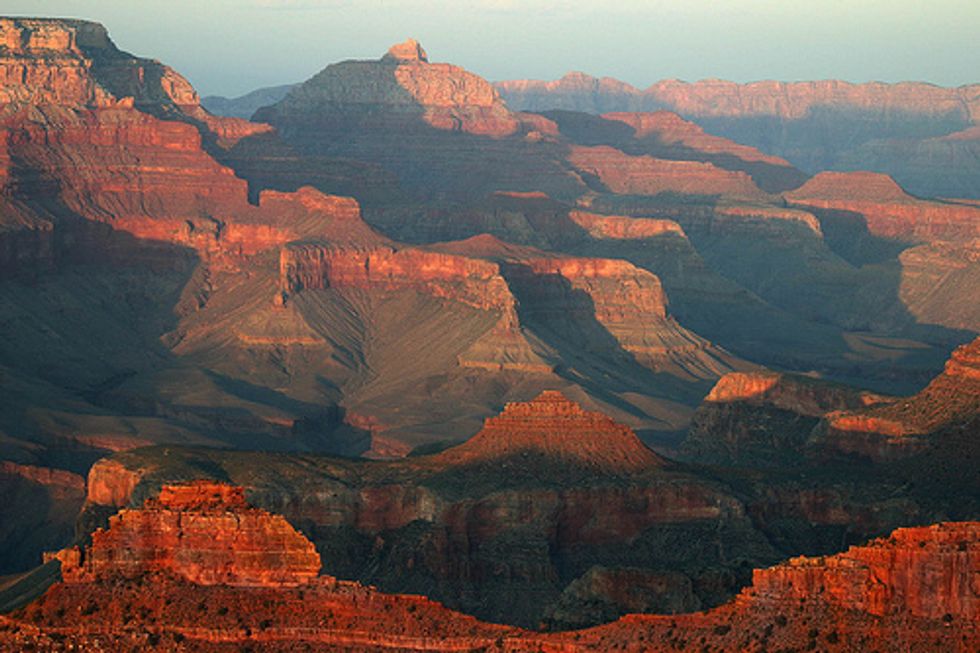 We are nearing an important landmark decision by U.S. Department of the Interior Secretary Ken Salazar to order a 20-year ban on new uranium mining claims within the Kanab Creek, Havasu Creek and House Rock Valley watersheds that drain directly into the Grand Canyon. Salazar announced in July that his preferred alternative is to prohibit new claims on more than one million acres of Bureau of Land Management and U.S. Forest Service land surrounding the Grand Canyon. The Final Environmental Impact Statement (FEIS) is due out at the end of this month. The record of decision will finalize the ban 30 days after the FEIS is released.
In August, Arizona Congressmen Paul Gosar, Jeff Flake and other legislators introduced riders to the appropriations bill to strip Salazar's authority to order the ban and to gut U.S. National Park Service authority to reduce air tour noise over the Canyon. Fortunately, an effective response blocked those assaults (see Grand Canyon Under Siege).
On Oct. 19, Senators John McCain (R-AZ), Orrin Hatch (R-Utah) and Mike Lee (R-Utah) introduced the Northern Arizona Mining Continuity Act in the Senate to once again block Salazar's ban on new uranium claims (see EE News and video of Sen. McCain's press conference).
Although McCain's bill is unlikely to be passed, it is extremely important that the Obama administration hears overwhelming public support for the 20-year ban to protect the Grand Canyon.
Call the White House at 202-456-1414 before Oct. 28 to urge that Salazar's moratorium on new uranium claims be finalized as soon as possible.
For more information, click here.
EcoWatch Daily Newsletter
Recent Stories from EcoWatch