This website uses cookies to ensure you get the best experience while browsing it. By clicking 'Got It' you're accepting these terms.
Subsidies to Industrial Crop Farmers Costs Taxpayers $8 Billion
Nov. 07, 2011 10:21AM EST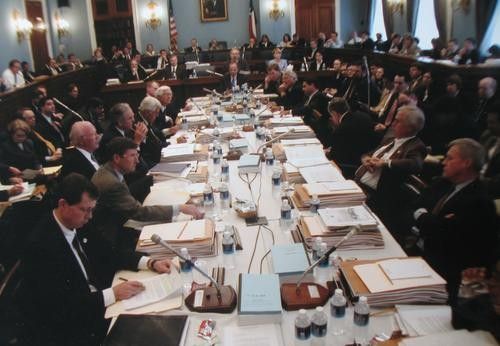 A new report on subsidized federal revenue insurance for industrial crop farmers shows that the government has failed to control its costs and big insurance companies and agents continue to reap billions of dollars in windfall profits. Environmental Working Group (EWG), which has long advocated meaningful reform of this misguided policy, commissioned economics professor Dr. Bruce Babcock of Iowa State University to do the analysis.
"It confirmed our worst fears," said Craig Cox, EWG's senior vice president of Agriculture and Natural Resources.
According to the report, program costs have increased exponentially—tripling to $8 billion since 2000—and the insurance policies have enticed farmers to buy the most expensive policies, which carry high premiums that are heavily subsidized by taxpayers.
"This insurance can pay out even if a farmer has not suffered any loss and duplicates the coverage farmers can obtain from traditional commodity programs," Dr. Babcock wrote.
His analysis comes as top Congressional agriculture leaders draft sweeping changes to farm policy behind closed doors and try to pass them off as reform. One proposal they are pushing would replace the wasteful direct payment program with an even more generous insurance program that guarantees growers a certain level of income.
"At a time when the agriculture economy is white-hot, providing additional billions of dollars to benefit the richest of corporate agriculture businesses is indefensible," Cox said.
Big agriculture lobbyists and their supporters in Congress want to block deficit reduction cuts to revenue insurance, arguing it has already been trimmed. In 2010, the U.S. Department of Agriculture and insurance companies struck a deal that was supposed to reduce excessive profits going to insurers and agents. Dr. Babcock's analysis shows that it has barely made a dent.
"Congress should take a close look at what exactly was cut in the 2010 agreement as well as why the program's costs have grown so rapidly," Babcock wrote. "Neither the integrity of the program nor farmers' benefits was affected."
EWG is calling for an open, democratic debate that includes input from reformers who want to protect working farm and ranch families and provide a true safety net.
EWG's recommendations include:
• Eliminate direct payments, counter-cyclical payments, loan deficiency payments, ACRE (Average Crop Revenue Election) and SURE (Supplemental Revenue Assistance Payments). (Savings—$57 billion over ten years).
• Provide every farmer with a free crop insurance policy that covers yield losses of more than 30 percent and eliminate federal premium and other subsidies for revenue-based or other crop insurance products. (Savings—$26 billion just in premium subsidies over 10 years).
• Have the federal government take bids from insurance companies to service the policies, eliminating windfall profits and encouraging the private sector to develop and offer innovative options for farmers to increase their insurance coverage—but not at taxpayers' expense.
• Require producers to meet a basic standard of conservation practices in order to be eligible for publicly financed crop insurance.
• Ensure full transparency by requiring the U.S. Department of Agriculture to make available information about who is getting the free policies, the taxpayer cost of providing those policies and how much farmers in insurance payouts.
These proposals would save $80 billion over 10 years—nearly four times more than the $23 billion proposed by the agriculture committees.
"With nutrition and conservation funding and an array of programs that support healthy, local food all under the knife, budget cutters must not let themselves be used as pawns in the subsidy lobby's chess game," Cox said.
For more information, click here.
EcoWatch Daily Newsletter
Artist's conception of solar islands in the open ocean. PNAS
Millions of solar panels clustered together to form an island could convert carbon dioxide in seawater into methanol, which can fuel airplanes and trucks, according to new research from Norway and Switzerland and published in the Proceedings of the National Academy of Sciences journal, PNAS, as NBC News reported. The floating islands could drastically reduce greenhouse gas emissions and dependence on fossil fuels.
Marcos Alves / Moment Open / Getty Images
More than 40 percent of insects could go extinct globally in the next few decades. So why did the U.S. Environmental Protection Agency (EPA) last week OK the 'emergency' use of the bee-killing pesticide sulfoxaflor on 13.9 million acres?
EcoWatch teamed up with Center for Biological Diversity via EcoWatch Live on Facebook to find out why. Environmental Health Director and Senior Attorney Lori Ann Burd explained how there is a loophole in the The Federal Insecticide, Fungicide, and Rodenticide Act under section 18, "that allows for entities and states to request emergency exemptions to spraying pesticides where they otherwise wouldn't be allowed to spray."
Simple swaps that cut down on kitchen trash.
Sponsored
By Kayla Robbins
Along with the bathroom, the kitchen is one of the most daunting areas to try and make zero waste.
View of downtown Miami, Florida from Hobie Island on Feb. 2, 2019.
Michael Muraz / Flickr
The Democratic candidates for president descended upon Miami for a two-night debate on Wednesday and Thursday. Any candidate hoping to carry the state will have to make the climate crisis central to their campaign, as The New York Times reported.
By Sharon Kelly
On Monday, the Wall Street Journal featured a profile of Scott Sheffield, CEO of Pioneer Natural Resources, whose company is known among investors for its emphasis on drawing oil and gas from the Permian basin in Texas using horizontal drilling and hydraulic fracturing, or fracking.
Pexels
By Craig K. Chandler
The federal government has available to it, should it choose to use them, a wide range of potential climate change management tools, going well beyond the traditional pollution control regulatory options. And, in some cases (not all), without new legislative authorization.
Denis Poroy / Getty Images
By Dan Gray
Processed foods, in their many delicious forms, are an American favorite.
But new research shows that despite increasing evidence on just how unhealthy processed foods are, Americans have continued to eat the products at the same rate.
By Sarah Steffen
With a profound understanding of their environmental surroundings, indigenous communities around the world are often cited as being pivotal to tackling climate change.