This website uses cookies to ensure you get the best experience while browsing it. By clicking 'Got It' you're accepting these terms.
Subsidies to Industrial Crop Farmers Costs Taxpayers $8 Billion
Nov. 07, 2011 10:21AM EST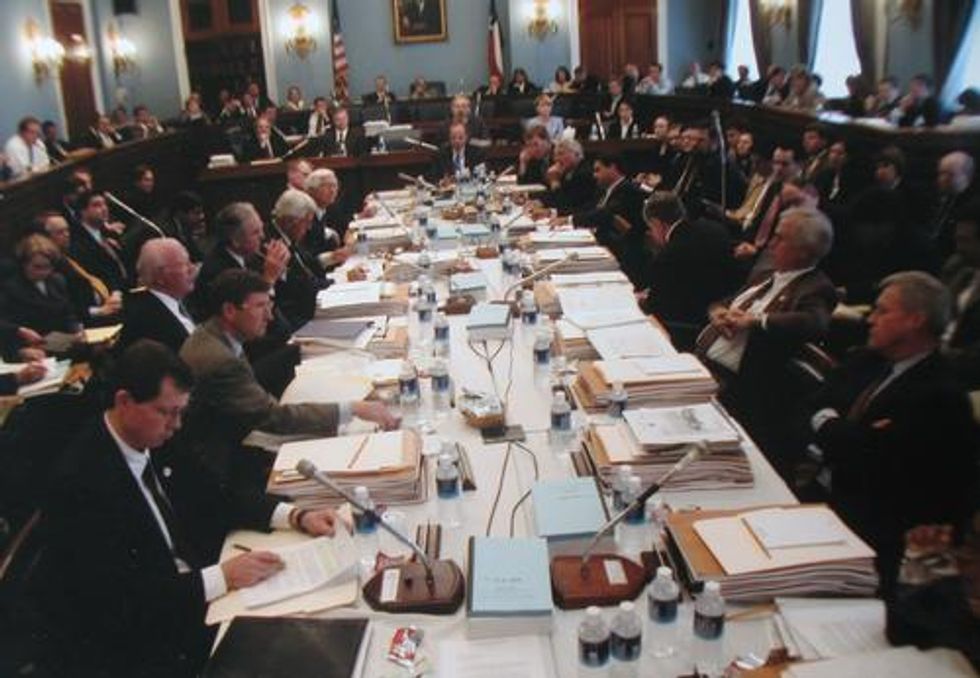 A new report on subsidized federal revenue insurance for industrial crop farmers shows that the government has failed to control its costs and big insurance companies and agents continue to reap billions of dollars in windfall profits. Environmental Working Group (EWG), which has long advocated meaningful reform of this misguided policy, commissioned economics professor Dr. Bruce Babcock of Iowa State University to do the analysis.
"It confirmed our worst fears," said Craig Cox, EWG's senior vice president of Agriculture and Natural Resources.
According to the report, program costs have increased exponentially—tripling to $8 billion since 2000—and the insurance policies have enticed farmers to buy the most expensive policies, which carry high premiums that are heavily subsidized by taxpayers.
"This insurance can pay out even if a farmer has not suffered any loss and duplicates the coverage farmers can obtain from traditional commodity programs," Dr. Babcock wrote.
His analysis comes as top Congressional agriculture leaders draft sweeping changes to farm policy behind closed doors and try to pass them off as reform. One proposal they are pushing would replace the wasteful direct payment program with an even more generous insurance program that guarantees growers a certain level of income.
"At a time when the agriculture economy is white-hot, providing additional billions of dollars to benefit the richest of corporate agriculture businesses is indefensible," Cox said.
Big agriculture lobbyists and their supporters in Congress want to block deficit reduction cuts to revenue insurance, arguing it has already been trimmed. In 2010, the U.S. Department of Agriculture and insurance companies struck a deal that was supposed to reduce excessive profits going to insurers and agents. Dr. Babcock's analysis shows that it has barely made a dent.
"Congress should take a close look at what exactly was cut in the 2010 agreement as well as why the program's costs have grown so rapidly," Babcock wrote. "Neither the integrity of the program nor farmers' benefits was affected."
EWG is calling for an open, democratic debate that includes input from reformers who want to protect working farm and ranch families and provide a true safety net.
EWG's recommendations include:
• Eliminate direct payments, counter-cyclical payments, loan deficiency payments, ACRE (Average Crop Revenue Election) and SURE (Supplemental Revenue Assistance Payments). (Savings—$57 billion over ten years).
• Provide every farmer with a free crop insurance policy that covers yield losses of more than 30 percent and eliminate federal premium and other subsidies for revenue-based or other crop insurance products. (Savings—$26 billion just in premium subsidies over 10 years).
• Have the federal government take bids from insurance companies to service the policies, eliminating windfall profits and encouraging the private sector to develop and offer innovative options for farmers to increase their insurance coverage—but not at taxpayers' expense.
• Require producers to meet a basic standard of conservation practices in order to be eligible for publicly financed crop insurance.
• Ensure full transparency by requiring the U.S. Department of Agriculture to make available information about who is getting the free policies, the taxpayer cost of providing those policies and how much farmers in insurance payouts.
These proposals would save $80 billion over 10 years—nearly four times more than the $23 billion proposed by the agriculture committees.
"With nutrition and conservation funding and an array of programs that support healthy, local food all under the knife, budget cutters must not let themselves be used as pawns in the subsidy lobby's chess game," Cox said.
For more information, click here.
EcoWatch Daily Newsletter
Penguins are seen near the Great Wall station in Antarctica, Feb. 9, days after the continent measured its hottest temperature on record at nearly 65 degrees Fahrenheit. Xinhua / Liu Shiping / Getty Images
By Richard Connor
Scientists have recorded Antarctica's first documented heat wave, warning that animal and plant life on the isolated continent could be drastically affected by climate change.
The Athos I tanker was carrying crude oil from Venezuela when a collision caused oil to begin gushing into the Delaware River.
U.S. Department of the Interior
A case that has bounced around the lower courts for 13 years was finally settled yesterday when the U.S. Supreme Court upheld a lower court decision, finding oil giant Citgo liable for a clean up of a 2004 oil spill in the Delaware River, according to Reuters.
The buildings of downtown Los Angeles are partially obscured in the late afternoon on Nov. 5, 2019, as seen from Pasadena, California, a day when air quality for Los Angeles was predicted to be "unhealthy for sensitive groups." Mario Tama / Getty Images
The evidence continues to build that breathing dirty air is bad for your brain.
Wave power in Portugal. The oceans' energy potential is immense. Luis Ascenso, via Wikimedia Commons
By Paul Brown
The amount of energy generated by tides and waves in the last decade has increased tenfold. Now governments around the world are planning to scale up these ventures to tap into the oceans' vast store of blue energy.
Yellowstone National Park closed to visitors on March 24, 2020 because of the Covid-19 virus threat. William Campbell-Corbis via Getty Images
When the novel coronavirus started to sweep across the country, the National Park Service started to waive entrance fees. The idea was that as we started to practice social distancing, Americans should have unfettered access to the outdoors. Then the parking lots and the visitor centers started to fill up, worrying park employees.