Submit Public Comments to Stop the Keystone XL Pipeline
Sep. 27, 2011 01:39PM EST
Energy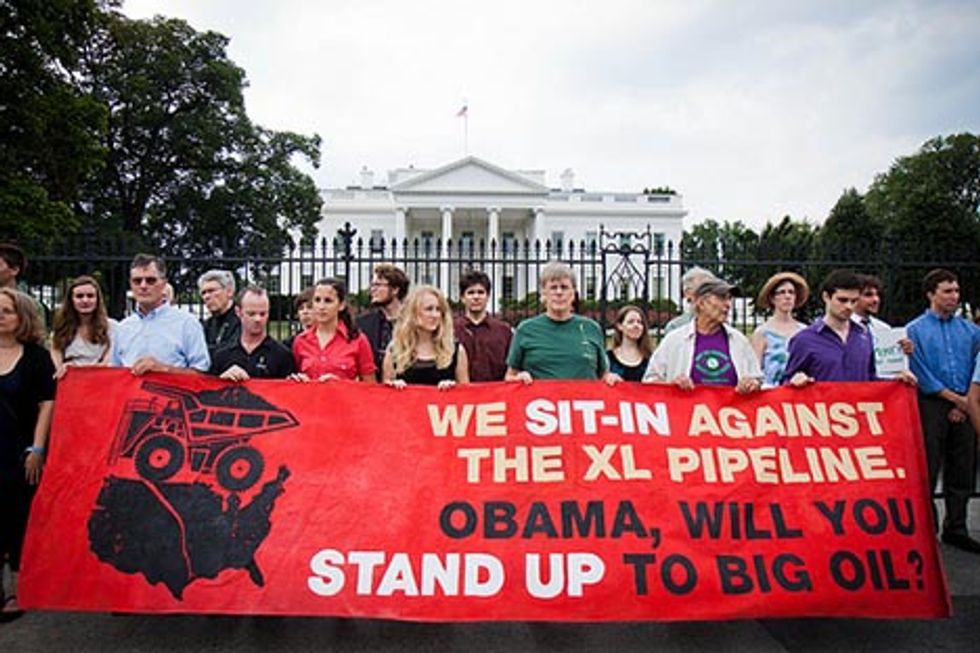 It's a highly toxic and inefficient fuel source that would accelerate climate change, contaminate ground water and destroy wildlife habitats. It's called tar sands oil, and the proposed Keystone XL pipeline would carry it across more than 1,700 miles of American soil.
There's still a chance to stop the pipeline, but we only have a few weeks to act. The State Department has to determine that the pipeline is in the nation's best interest before the White House can approve construction. The Obama administration will be paying close attention to the input from public comments before making a decision.
Tell the State Department to reject the Keystone XL Pipeline. Submit your public comment before the Oct. 9 deadline.
Some think the State Department is actively trying to sway the results in favor of this project by limiting public comments. The State Department has scheduled several public hearings over the next two weeks in remote places, where attendance is likely to be small. We need to make sure our voices are heard and let the State Department know that the pipeline is not in our national interest.
If approved, the Keystone XL pipeline would transport one of the world's dirtiest fossil fuels from Canada to Texas. Along its route, the pipeline would increase carbon pollution and could endanger ecosystems and contaminate vital water sources, including the Ogallala Aquifer, which supplies drinking water to more than 2 million people. A tar sands spill along the pipeline's route would be devastating. We've already seen what an oil spill can do to the Gulf Coast, now imagine the environmental damage of a leaky pipeline extending across America's heartland.
We've already made progress in raising awareness of the dangers posed by the Keystone XL Pipeline, with key environmental leaders making headlines last month with arrests at protests outside the White House. But our window for action is coming to a close, and we need you to join the movement before it's too late.
Submit your public comment to the State Department by clicking here.
At a time when we should be decreasing our addiction to oil and investing in alternative energy solutions, the pipeline would keep us on the same unsustainable path.
For more information, click here.
EcoWatch Daily Newsletter
Related Articles from EcoWatch
Recent Stories from EcoWatch