Study Suggests Link Between Fukushima Radiation and Japanese Monkeys' Low Blood Count
Jul. 24, 2014 12:40PM EST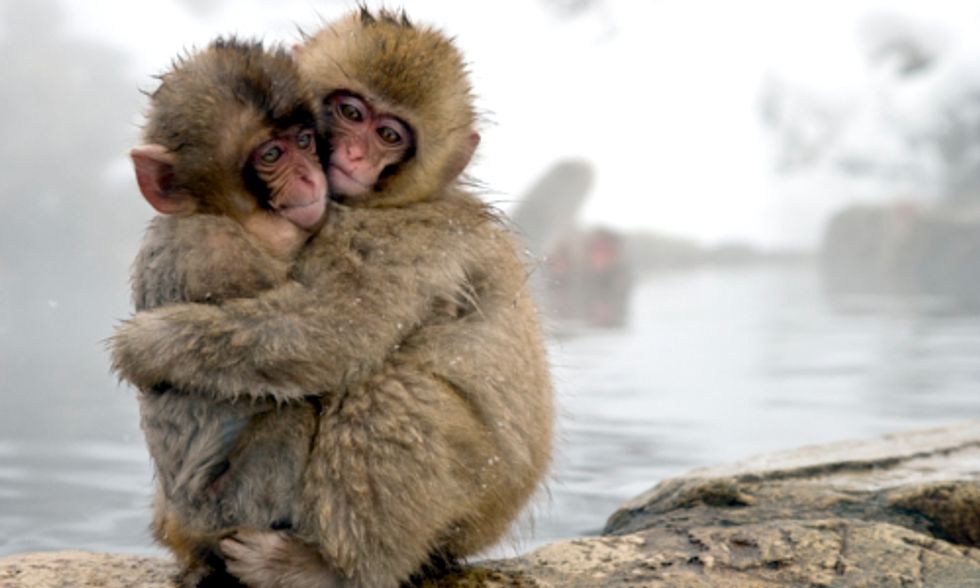 In addition to the area residents, cleanup crew members and consumers of regional seafood, monkeys have also suffered health issues likely attributable to the Fukushima nuclear disaster of 2011.
In the case of the Japanese macaques, the radioactive material spewed by the Fukushima Daiichi Nuclear Power Plant has led to abnormally low white and red blood cell levels and low haemoglobin. The findings, published Thursday in the Scientific Reports journal, show that the low counts make the monkeys more susceptible to various diseases.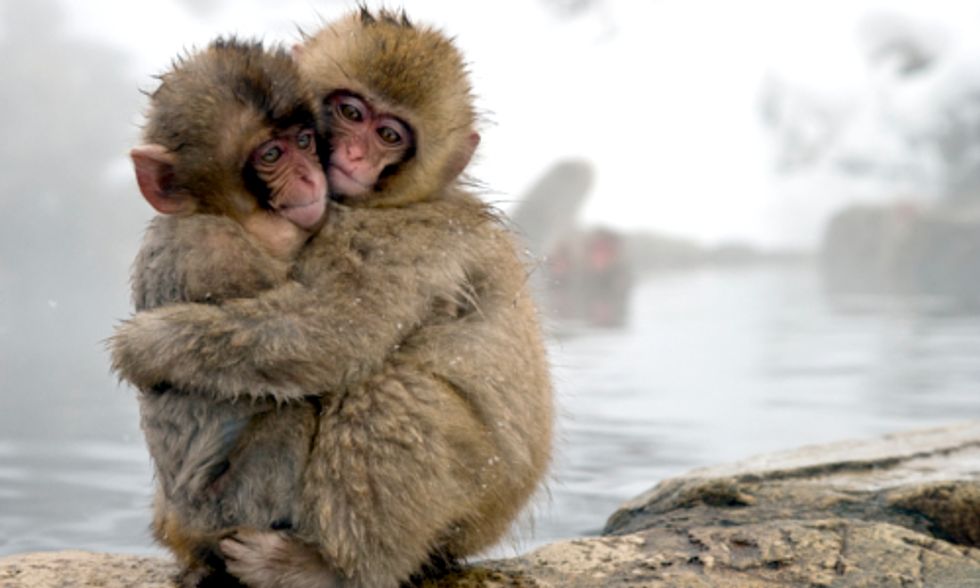 "This first data from non-human primates—the closest taxonomic relatives of humans—should make a notable contribution to future research on the health effects of radiation exposure in humans," Professor Shin-ichi Hayama, of the Nippon Veterinary and Life Science University in Tokyo, told The Guardian.
One of the study's 11 authors, Hayama said that the monkeys were likely exposed to radiation from feeding on tree buds and bark that accumulated radioactive caesium from the power plant explosions. The researchers examined wild monkeys who were 43 miles away from the plant reactors in the forest area of Fukushima City. Their counts of white and red blood cells, as well as hemoglobin, and hematocrit, were much lower than those of monkeys about 250 miles away in the Shimokita Peninsula in the Aomori Prefecture.
Hamaya would not make a definitive claim that caesium caused the low blood counts, despite the suggestive findings and the inability to find any other cause.
"The low haematological values in the Fukushima monkeys could have therefore been due to the effect of any radioactive materials," he said. "We did not conclude the low-blood cell counts are caused by caesium but so far we cannot find other reasons except radiation."
Professor Geraldine Thomas of Imperial College in London didn't believe the study at all.
"Unfortunately this is yet another paper with insufficient power to distinguish real effects and relevance to human health," she said. "We know that one of the most damaging health effects comes from fear of radiation, not radiation itself."
EcoWatch Daily Newsletter