This website uses cookies to ensure you get the best experience while browsing it. By clicking 'Got It' you're accepting these terms.
Study Strengthens Link Between Breast Cancer and BPA
Oct. 04, 2013 10:52AM EST
Health + Wellness
Kaye Spector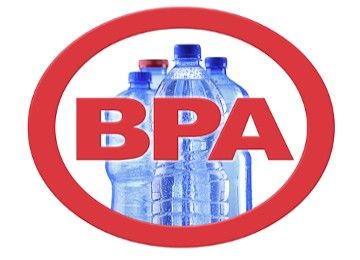 Photo courtesy of Shutterstock
A recent study by Tufts University researchers strengthens the BPA-breast cancer link.
The study, published recently in Environmental Health Perspectives Journal, shows that rats exposed to normal levels of BPA in the womb or through their mothers' milk later developed breast cancer.
The study's authors said their research is the first to find the formation of full-blown, malignant tumors after developmental exposure to environmentally relevant levels of BPA. Further, the study says, no other carcinogens were present, which suggests BPA may act as a complete mammary gland carcinogen.
"From the point of view of human health research, the most notable aspect of the study is that the blood levels are very comparable to those found in humans, which isn't always the case with animal studies," epidemiologist Barbara Cohn said in an Environmental Health Perspectives Journal story on the study. Cohn is director of the Oakland, CA–based Child Health and Development Studies, a cohort of more than 15,000 mothers, daughters and granddaughters aimed at deciphering the role that environmental exposures play in the development of diseases such as breast cancer.
BPA, or bisphenol A, is an estrogen-mimicking industrial chemical used in some plastic bottles and food packaging, according to the U.S. Food and Drug Administration. It is one of the highest-volume chemicals produced worldwide, with a global production capacity of 11.5 billion pounds in 2008.
Epidemiological studies have suggested that exposure to elevated estrogen levels in the womb may be associated with an increase in a woman's lifetime risk of breast cancer, the study says.
Humans appear to be exposed primarily through food packaging manufactured using BPA, although those products account for less than 5 percent of the BPA used in this country, the FDA says. In 2012, the FDA prohibited use of BPA in baby bottles and sippy cups.
Human exposure to BPA is widespread. One report from the nationally representative National Health and Nutrition Examination Survey found that 90 percent of respondents older than age 6 had detectable levels of BPA in their urine, the study says.
One weak spot of the experiment is that it had many more exposed rats than control rats—230 vs. 65. As a result, investigators cannot rule out the possibility that the tumors developed spontaneously, and not as a result of BPA exposure.
"This finding may be of great public health significance," Cohn says. "But without a question it must be replicated before we can know for sure whether BPA is a complete carcinogen. Information on the impact of growing children's exposure to BPA on breast cancer also will be key to understanding the findings' public health significance."

EcoWatch Daily Newsletter
The 16-year-old Swede Greta Thunberg speaks during her protest action for more climate protection with a reporter. Steffen Trumpf / picture alliance / Getty Images
By Mark Hertsgaard and Kyle Pope
It's been 30 years since Bill McKibben rang the warning bells about the threat of man-made climate change — first in a piece in The New Yorker, and then in his book, The End of Nature.
Thousands of protestors marched in front of Frankfurt's International Motor Show (IAA) on Saturday to show their disgust with the auto industry's role in the climate crisis. The protestors demanded an end to combustion engines and a shift to more environmentally friendly emissions-free vehicles, as Reuters reported.
Setting and testing the line protections for Siemens SF6 gas insulated switchgear in 2007.
Xaf / Flickr /
CC BY-NC 2.0
Ella Olsson / Pexels
By Elizabeth Streit, MS, RDN, LD
Sweet and regular potatoes are both tuberous root vegetables, but they differ in appearance and taste.
They come from separate plant families, offer different nutrients, and affect your blood sugar differently.
Scientists in Saskatchewan found that consuming small amounts of neonicotinoids led white-crowned sparrows to lose significant amounts of weight and delay migration, threatening their ability to reproduce. Jen Goellnitz / Flickr
By Julia Conley
In addition to devastating effects on bee populations and the pollination needed to feed humans and other species, widely-used pesticides chemically related to nicotine may be deadly to birds and linked to some species' declines, according to a new study.

German Chancellor Angela Merkel's government is set to unveil a package of measures on Friday, Sept. 20, to ensure that the country cuts its greenhouse gas emissions 55% by 2030, compared with the 1990 levels.
Assorted plastic bottles. mali maeder / Pexels
People carry children on a flooded street in Almoradi, Spain on Sept. 13. JOSE JORDAN / AFP / Getty Images