This website uses cookies to ensure you get the best experience while browsing it. By clicking 'Got It' you're accepting these terms.
Study Strengthens Link Between Breast Cancer and BPA
Oct. 04, 2013 10:52AM EST
Health + Wellness
Kaye Spector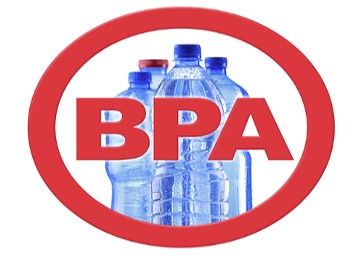 Photo courtesy of Shutterstock
A recent study by Tufts University researchers strengthens the BPA-breast cancer link.
The study, published recently in Environmental Health Perspectives Journal, shows that rats exposed to normal levels of BPA in the womb or through their mothers' milk later developed breast cancer.
The study's authors said their research is the first to find the formation of full-blown, malignant tumors after developmental exposure to environmentally relevant levels of BPA. Further, the study says, no other carcinogens were present, which suggests BPA may act as a complete mammary gland carcinogen.
"From the point of view of human health research, the most notable aspect of the study is that the blood levels are very comparable to those found in humans, which isn't always the case with animal studies," epidemiologist Barbara Cohn said in an Environmental Health Perspectives Journal story on the study. Cohn is director of the Oakland, CA–based Child Health and Development Studies, a cohort of more than 15,000 mothers, daughters and granddaughters aimed at deciphering the role that environmental exposures play in the development of diseases such as breast cancer.
BPA, or bisphenol A, is an estrogen-mimicking industrial chemical used in some plastic bottles and food packaging, according to the U.S. Food and Drug Administration. It is one of the highest-volume chemicals produced worldwide, with a global production capacity of 11.5 billion pounds in 2008.
Epidemiological studies have suggested that exposure to elevated estrogen levels in the womb may be associated with an increase in a woman's lifetime risk of breast cancer, the study says.
Humans appear to be exposed primarily through food packaging manufactured using BPA, although those products account for less than 5 percent of the BPA used in this country, the FDA says. In 2012, the FDA prohibited use of BPA in baby bottles and sippy cups.
Human exposure to BPA is widespread. One report from the nationally representative National Health and Nutrition Examination Survey found that 90 percent of respondents older than age 6 had detectable levels of BPA in their urine, the study says.
One weak spot of the experiment is that it had many more exposed rats than control rats—230 vs. 65. As a result, investigators cannot rule out the possibility that the tumors developed spontaneously, and not as a result of BPA exposure.
"This finding may be of great public health significance," Cohn says. "But without a question it must be replicated before we can know for sure whether BPA is a complete carcinogen. Information on the impact of growing children's exposure to BPA on breast cancer also will be key to understanding the findings' public health significance."

EcoWatch Daily Newsletter
BruceBlock / iStock / Getty Images
Thanks to their high concentration of powerful plant compounds, foods with a natural purple hue offer a wide array of health benefits.
Environmental Investigation Agency
Last week, the Peruvian Palm Oil Producers' Association (JUNPALMA) promised to enter into an agreement for sustainable and deforestation-free palm oil production. The promise was secured by the U.S. based National Wildlife Federation (NWF) in collaboration with the local government, growers and the independent conservation organization Sociedad Peruana de Ecodesarrollo.
Pixabay
Leaked documents show that Jair Bolsonaro's government intends to use the Brazilian president's hate speech to isolate minorities living in the Amazon region. The PowerPoint slides, which democraciaAbierta has seen, also reveal plans to implement predatory projects that could have a devastating environmental impact.
XL CATLIN SEAVIEW SURVEY / THE OCEAN AGENCY
Hope may be on the horizon for the world's depleted coral reefs thanks to scientists who successfully reproduced endangered corals in a laboratory setting for the first time, according to Reuters.
Last week we received positive news on the border wall's imminent construction in an Arizona wildlife refuge. The Trump administration delayed construction of the wall through about 60 miles of federal wildlife preserves.
PhotoAlto / Frederic Cirou / Getty Images
Drinking water treated with fluoride during pregnancy may lead to lower IQs in children, a controversial new study has found.
National Institude of Allergy and Infectious Disease