This website uses cookies to ensure you get the best experience while browsing it. By clicking 'Got It' you're accepting these terms.
Study Quantifies Health Costs of Climate Change
Nov. 09, 2011 11:54AM EST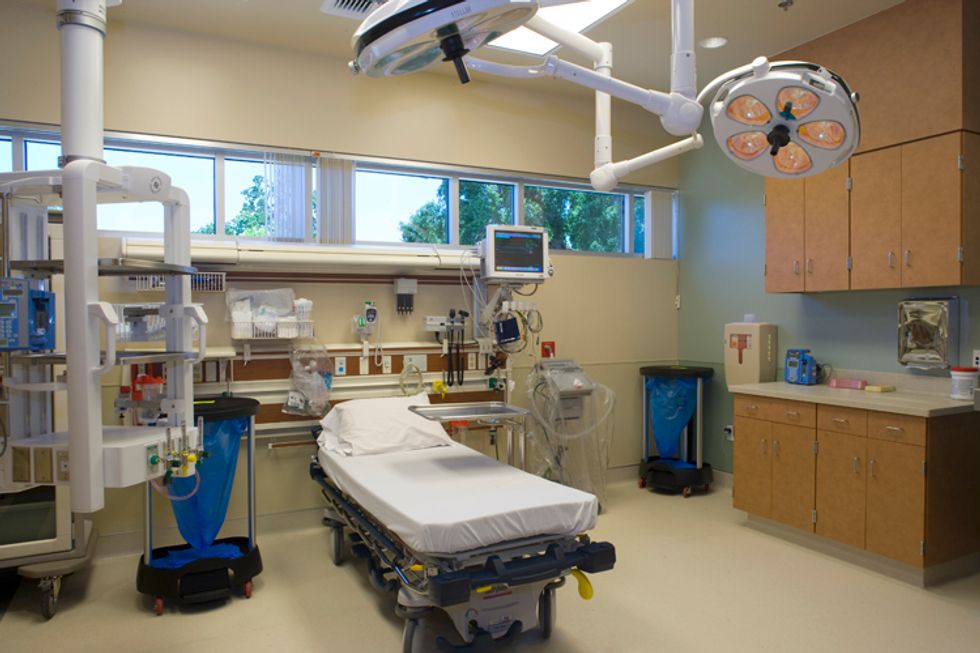 Health costs exceeding $14 billion dollars and more than 760,000 interactions with the health care system are among the staggering figures resulting from a key set of climate change-related events in the U.S. during the last decade, according to a first-of-its-kind study published in the November 2011 edition of the journal Health Affairs, co-authored by Natural Resources Defense Council (NRDC) scientists.
"When extreme weather hits, we hear about the property damage and insurance costs. The healthcare costs never end up on the tab. But that doesn't mean they're not there," said lead author Kim Knowlton, NRDC senior scientist. "Right now, there's a gaping hole in our understanding of the health-related costs of climate change. This report begins the work to fill that void. Only by having a clear sense of health impacts and their costs, can we work to reduce them."
The NRDC study is the first to develop a uniform method of quantifying the associated health costs for extreme weather and disease events that are expected to be exacerbated by climate change. The analysis spotlights cases in six specific categories in the U.S. occurring between 2002 through 2009, including—Florida hurricanes, North Dakota floods, California heat waves and wild fires, nationwide ozone air pollution, and Louisiana West Nile virus outbreaks.
This group of events resulted in an estimated 1,689 premature deaths, 8,992 hospitalizations, 21,113 emergency room visits, and 734,398 outpatient visits, totaling more than 760,000 encounters with the health care system. Such extreme climate-change related events and their impacts are projected to increase in severity and frequency as climate change continues to go unchecked.
Only 13 U.S. states currently include public health measures in their climate change adaptation plans. With a better understanding of the economic impacts and health risks, as offered by the study, government agencies and key players can create effective partnerships for climate-health preparedness that aggressively limit and reduce public health damage. Investments in climate change mitigation at the local, state and national levels, married with analyses of the climate change health costs to inform this strategic planning, will save billions of dollars in health costs and save lives.
Congresswoman Lois Capps (D-CA) announced a bill proposal on climate-health preparedness—the Climate Change Health Protection and Promotion Act. The bill marks an essential effort to assist health professionals as they prepare to protect the public's health from climate change, especially among the most climate-vulnerable populations.
For more information on the relationship between climate change and public health, see:
NRDC's Fact Sheet on Health and Climate Change: Accounting for Costs. For the full study, click here.
For Kim Knowlton's blog, click here. Dr. Knowlton is an NRDC senior scientist with the Health and Environment Program.
For Newsweek science writer Sharon Begley's reports for OnEarth magazine, click here.
For more information, click here.
—————
The Natural Resources Defense Council (NRDC) is an international nonprofit environmental organization with more than 1.3 million members and online activists. Since 1970, our lawyers, scientists, and other environmental specialists have worked to protect the world's natural resources, public health, and the environment. NRDC has offices in New York City, Washington, D.C., Los Angeles, San Francisco, Chicago, Livingston, Montana, and Beijing. Visit us at www.nrdc.org
EcoWatch Daily Newsletter
General view of the empty Alma bridge, in front of the Eiffel tower, while the city imposes emergency measures to combat the Coronavirus COVID-19 outbreak, on March 17, 2020 in Paris, France. Edward Berthelot / Getty Images
Half the world is on lockdown. So, the constant hum of cars, trucks, trains and heavy machinery has stopped, drastically reducing the intensity of the vibrations rippling through the Earth's crust. Seismologists, who use highly sensitive equipment, have noticed a difference in the hum caused by human activity, according to Fast Company.
The current rate of CO2 emissions is a major event in the recorded history of Earth. EPA
At several points in the history of our planet, increasing amounts of carbon dioxide in the atmosphere have caused extreme global warming, prompting the majority of species on Earth to die out.
The "Earthrise" photograph that inspired the first Earth Day. NASA / Bill Anders
For EcoWatchers, April usually means one thing: Earth Day. But how do you celebrate the environment while staying home to prevent the spread of the new coronavirus?
Animal rights activists try to save dogs at a free market ahead of the Yulin Dog Eating Festival in Yulin city, south China's Guangxi Zhuang Autonomous Region on June 21, 2014. Jie Zhao / Corbis via Getty Images
The Great Barrier Reef, where record-high sea temperatures in February caused its most widespread coral bleaching event. JAYNE JENKINS / CORAL REEF IMAGE BANK
Tropical coral reefs are at a critical tipping point, and we've pushed them there, scientists say. Climate change may now cause previously rare, devastating coral bleaching events to occur in tropical coral reefs around the globe on a 'near-annual' basis, reported The Guardian.