This website uses cookies to ensure you get the best experience while browsing it. By clicking 'Got It' you're accepting these terms.
Study Quantifies Health Costs of Climate Change
Nov. 09, 2011 11:54AM EST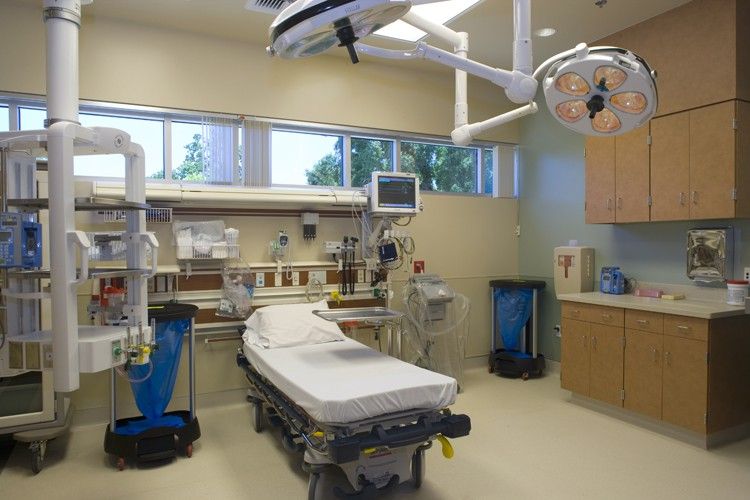 Health costs exceeding $14 billion dollars and more than 760,000 interactions with the health care system are among the staggering figures resulting from a key set of climate change-related events in the U.S. during the last decade, according to a first-of-its-kind study published in the November 2011 edition of the journal Health Affairs, co-authored by Natural Resources Defense Council (NRDC) scientists.
"When extreme weather hits, we hear about the property damage and insurance costs. The healthcare costs never end up on the tab. But that doesn't mean they're not there," said lead author Kim Knowlton, NRDC senior scientist. "Right now, there's a gaping hole in our understanding of the health-related costs of climate change. This report begins the work to fill that void. Only by having a clear sense of health impacts and their costs, can we work to reduce them."
The NRDC study is the first to develop a uniform method of quantifying the associated health costs for extreme weather and disease events that are expected to be exacerbated by climate change. The analysis spotlights cases in six specific categories in the U.S. occurring between 2002 through 2009, including—Florida hurricanes, North Dakota floods, California heat waves and wild fires, nationwide ozone air pollution, and Louisiana West Nile virus outbreaks.
This group of events resulted in an estimated 1,689 premature deaths, 8,992 hospitalizations, 21,113 emergency room visits, and 734,398 outpatient visits, totaling more than 760,000 encounters with the health care system. Such extreme climate-change related events and their impacts are projected to increase in severity and frequency as climate change continues to go unchecked.
Only 13 U.S. states currently include public health measures in their climate change adaptation plans. With a better understanding of the economic impacts and health risks, as offered by the study, government agencies and key players can create effective partnerships for climate-health preparedness that aggressively limit and reduce public health damage. Investments in climate change mitigation at the local, state and national levels, married with analyses of the climate change health costs to inform this strategic planning, will save billions of dollars in health costs and save lives.
Congresswoman Lois Capps (D-CA) announced a bill proposal on climate-health preparedness—the Climate Change Health Protection and Promotion Act. The bill marks an essential effort to assist health professionals as they prepare to protect the public's health from climate change, especially among the most climate-vulnerable populations.
For more information on the relationship between climate change and public health, see:
NRDC's Fact Sheet on Health and Climate Change: Accounting for Costs. For the full study, click here.
For Kim Knowlton's blog, click here. Dr. Knowlton is an NRDC senior scientist with the Health and Environment Program.
For Newsweek science writer Sharon Begley's reports for OnEarth magazine, click here.
For more information, click here.
—————
The Natural Resources Defense Council (NRDC) is an international nonprofit environmental organization with more than 1.3 million members and online activists. Since 1970, our lawyers, scientists, and other environmental specialists have worked to protect the world's natural resources, public health, and the environment. NRDC has offices in New York City, Washington, D.C., Los Angeles, San Francisco, Chicago, Livingston, Montana, and Beijing. Visit us at www.nrdc.org
EcoWatch Daily Newsletter
By Anita Desikan
The Trump administration is routinely undermining your ability — and mine, and everyone else's in this country — to exercise our democratic rights to provide input on the administration's proposed actions through the public comment process. Public comments are just what they sound like: an opportunity for anyone in the public, both individuals and organizations, to submit a comment on a proposed rule that federal agencies are required by law to read and take into account. Public comments can raise the profile of an issue, can help amplify the voices of affected communities, and can show policymakers whether a proposal has broad support or is wildly unpopular.
Alena Gamm / EyeEm / Getty Images
Picture this: a world where chocolate is as rare as gold. No more five-dollar bags of candy on Halloween. No more boxes of truffles on Valentine's day. No more roasting s'mores by the campfire. No more hot chocolate on a cold winter's day.
Who wants to live in a world like that?
Fabian Krause / EyeEm / Getty Images
Water protectors of all persuasions gathered in talking circles at Borderland Ranch in Pe'Sla, the heart of the sacred Black Hills, during the first Sovereign Sisters Gathering. At the center are Cheryl Angel in red and white and on her left, Lyla June. Tracy Barnett
By Tracy L. Barnett
Sources reviewed this article for accuracy.
For Sicangu Lakota water protector Cheryl Angel, Standing Rock helped her define what she stands against: an economy rooted in extraction of resources and exploitation of people and planet. It wasn't until she'd had some distance that the vision of what she stands for came into focus.
Hedges, 2019 © Hugh Hayden. All photos courtesy of Lisson Gallery
By Patrick Rogers
"I'm really into trees," said the sculptor Hugh Hayden. "I'm drawn to plants."
BruceBlock / iStock / Getty Images
Thanks to their high concentration of powerful plant compounds, foods with a natural purple hue offer a wide array of health benefits.