This website uses cookies to ensure you get the best experience while browsing it. By clicking 'Got It' you're accepting these terms.
Study Quantifies Health Costs of Climate Change
Nov. 09, 2011 11:54AM EST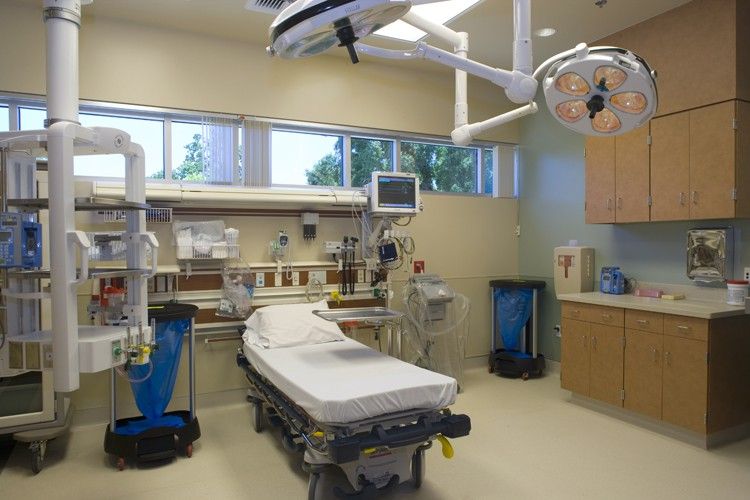 Health costs exceeding $14 billion dollars and more than 760,000 interactions with the health care system are among the staggering figures resulting from a key set of climate change-related events in the U.S. during the last decade, according to a first-of-its-kind study published in the November 2011 edition of the journal Health Affairs, co-authored by Natural Resources Defense Council (NRDC) scientists.
"When extreme weather hits, we hear about the property damage and insurance costs. The healthcare costs never end up on the tab. But that doesn't mean they're not there," said lead author Kim Knowlton, NRDC senior scientist. "Right now, there's a gaping hole in our understanding of the health-related costs of climate change. This report begins the work to fill that void. Only by having a clear sense of health impacts and their costs, can we work to reduce them."
The NRDC study is the first to develop a uniform method of quantifying the associated health costs for extreme weather and disease events that are expected to be exacerbated by climate change. The analysis spotlights cases in six specific categories in the U.S. occurring between 2002 through 2009, including—Florida hurricanes, North Dakota floods, California heat waves and wild fires, nationwide ozone air pollution, and Louisiana West Nile virus outbreaks.
This group of events resulted in an estimated 1,689 premature deaths, 8,992 hospitalizations, 21,113 emergency room visits, and 734,398 outpatient visits, totaling more than 760,000 encounters with the health care system. Such extreme climate-change related events and their impacts are projected to increase in severity and frequency as climate change continues to go unchecked.
Only 13 U.S. states currently include public health measures in their climate change adaptation plans. With a better understanding of the economic impacts and health risks, as offered by the study, government agencies and key players can create effective partnerships for climate-health preparedness that aggressively limit and reduce public health damage. Investments in climate change mitigation at the local, state and national levels, married with analyses of the climate change health costs to inform this strategic planning, will save billions of dollars in health costs and save lives.
Congresswoman Lois Capps (D-CA) announced a bill proposal on climate-health preparedness—the Climate Change Health Protection and Promotion Act. The bill marks an essential effort to assist health professionals as they prepare to protect the public's health from climate change, especially among the most climate-vulnerable populations.
For more information on the relationship between climate change and public health, see:
NRDC's Fact Sheet on Health and Climate Change: Accounting for Costs. For the full study, click here.
For Kim Knowlton's blog, click here. Dr. Knowlton is an NRDC senior scientist with the Health and Environment Program.
For Newsweek science writer Sharon Begley's reports for OnEarth magazine, click here.
For more information, click here.
—————
The Natural Resources Defense Council (NRDC) is an international nonprofit environmental organization with more than 1.3 million members and online activists. Since 1970, our lawyers, scientists, and other environmental specialists have worked to protect the world's natural resources, public health, and the environment. NRDC has offices in New York City, Washington, D.C., Los Angeles, San Francisco, Chicago, Livingston, Montana, and Beijing. Visit us at www.nrdc.org
EcoWatch Daily Newsletter
Artist's conception of solar islands in the open ocean. PNAS
Millions of solar panels clustered together to form an island could convert carbon dioxide in seawater into methanol, which can fuel airplanes and trucks, according to new research from Norway and Switzerland and published in the Proceedings of the National Academy of Sciences journal, PNAS, as NBC News reported. The floating islands could drastically reduce greenhouse gas emissions and dependence on fossil fuels.
Marcos Alves / Moment Open / Getty Images
More than 40 percent of insects could go extinct globally in the next few decades. So why did the U.S. Environmental Protection Agency (EPA) last week ok the 'emergency' use of the bee-killing pesticide sulfoxaflor on 13.9 million acres?
EcoWatch teamed up with Center for Biological Diversity via EcoWatch Live on Facebook to find out why. Environmental Health Director and Senior Attorney Lori Ann Burd explained how there is a loophole in the The Federal Insecticide, Fungicide, and Rodenticide Act under section 18, "that allows for entities and states to request emergency exemptions to spraying pesticides where they otherwise wouldn't be allowed to spray."
Simple swaps that cut down on kitchen trash.
Sponsored
By Kayla Robbins
Along with the bathroom, the kitchen is one of the most daunting areas to try and make zero waste.
View of downtown Miami, Florida from Hobie Island on Feb. 2, 2019.
Michael Muraz / Flickr
The Democratic candidates for president descended upon Miami for a two-night debate on Wednesday and Thursday. Any candidate hoping to carry the state will have to make the climate crisis central to their campaign, as The New York Times reported.
By Sharon Kelly
On Monday, the Wall Street Journal featured a profile of Scott Sheffield, CEO of Pioneer Natural Resources, whose company is known among investors for its emphasis on drawing oil and gas from the Permian basin in Texas using horizontal drilling and hydraulic fracturing, or fracking.
Pexels
By Craig K. Chandler
The federal government has available to it, should it choose to use them, a wide range of potential climate change management tools, going well beyond the traditional pollution control regulatory options. And, in some cases (not all), without new legislative authorization.
Denis Poroy / Getty Images
By Dan Gray
Processed foods, in their many delicious forms, are an American favorite.
But new research shows that despite increasing evidence on just how unhealthy processed foods are, Americans have continued to eat the products at the same rate.
By Sarah Steffen
With a profound understanding of their environmental surroundings, indigenous communities around the world are often cited as being pivotal to tackling climate change.