This website uses cookies to ensure you get the best experience while browsing it. By clicking 'Got It' you're accepting these terms.
Study Links Autism with Industrial Food and Environment
Apr. 12, 2012 03:00PM EST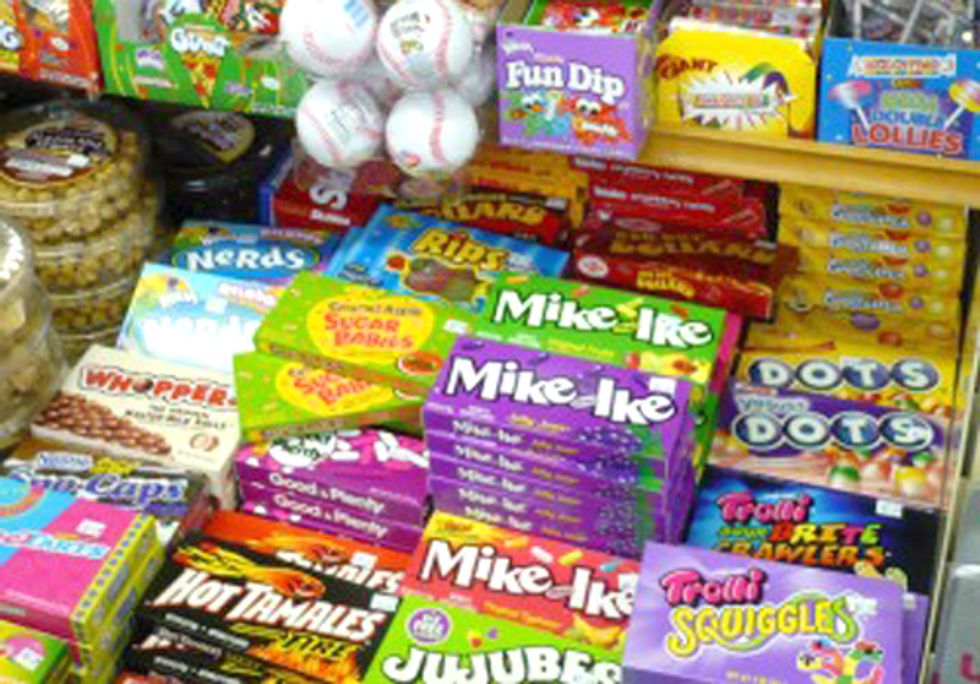 By Katie Rojas-Jahn
The epidemic of autism in children in the U.S. may be linked to the typical American diet according to a new study published online in Clinical Epigenetics by Renee Dufault, et. al. The study explores how mineral deficiencies—affected by dietary factors like high fructose corn syrup (HFCS)—could impact how the human body rids itself of common toxic chemicals like mercury and pesticides.
The release comes on the heels of a report by the Centers for Disease Control and Prevention (CDC) that estimates the average rate of autism spectrum disorder (ASD) among eight year olds is now 1 in 88, representing a 78 percent increase between 2002 and 2008. Among boys, the rate is nearly five times the prevalence found in girls.
"To better address the explosion of autism, it's critical we consider how unhealthy diets interfere with the body's ability to eliminate toxic chemicals, and ultimately our risk for developing long-term health problems like autism," said Dr. David Wallinga, a study co-author and physician at the Institute for Agriculture and Trade Policy (IATP).
Commander (ret.) Renee Dufault (U.S. Public Health Service), the study's lead author and a former Food and Drug Administration (FDA) toxicologist, developed an innovative scientific approach to describe the subtle side effects of HFCS consumption and other dietary factors on the human body and how they relate to chronic disorders. The model, called "macroepigenetics," allows researchers to consider how factors of nutrition, environment and genetic makeup interact and contribute to the eventual development of a particular health outcome.
"With autism rates skyrocketing, our public educational system is under extreme stress," said Dufault, who is also a licensed special education teacher and founder of the Food Ingredient and Health Research Institute (FIHRI). As part of the current study, the authors found a 91 percent increase in the number of children with autism receiving special educational services in the U.S. between 2005 and 2010.
Key Findings:
Autism and related disorders affect brain development. The current study sought to determine how environmental and dietary factors, like HFCS consumption, might combine to contribute to the disorder.
Consumption of HFCS, for example, is linked to the dietary loss of zinc, which interferes with the elimination of heavy metals from the body. Many heavy metals like mercury, arsenic and cadmium are potent toxins with adverse effects on brain development in the young.
HFCS consumption can also impact levels of other beneficial minerals, including calcium. Loss of calcium further exacerbates the detrimental effects of exposure to lead on brain development in fetuses and children.
Inadequate levels of calcium in the body can also impair its ability to expel organophosphates, a class of pesticides long recognized by the EPA and independent scientists as especially toxic to the young developing brain.
"Rather than being independent sources of risk, factors like nutrition and exposure to toxic chemicals are cumulative and synergistic in their potential to disrupt normal development," said Dr. Richard Deth, a professor of Pharmacology at Northeastern University and a co-author of the study. "These epigenetic effects can also be transmitted across generations. As autism rates continue to climb it is imperative to incorporate this new epigenetic perspective into prevention, diagnosis and treatment strategies."
The picture of how and why a child develops autism is a complicated one influenced by many different factors. The authors of this study have given insight into the complex interplay between several of the factors that may lead to the development of this debilitating neurodevelopmental disorder. In order to curb the epidemic of autism in the U. S., continued analysis of the impact of the industrialized food system and exposure to environmental toxins on ASD must be key areas of research moving forward.
For more information, click here.
—————
The Institute for Agriculture and Trade Policy works locally and globally at the intersection of policy and practice to ensure fair and sustainable food, farm and trade systems.
The Food Ingredient and Health Research Institute (FIHRI) is a non-profit organization devoted entirely to food ingredient safety, education, and research.
EcoWatch Daily Newsletter
Bernie Sanders announces he is suspending his campaign via a livestream Wednesday.
berniesanders.com
via Getty Images
The Ernest N. Morial Convention Center in New Orleans, Louisiana has been converted to a 1,000-bed field hospital for coronavirus patients to alleviate stress on local hospitals. Chris Graythen / Getty Images
An area in Louisiana whose predominantly black and brown residents are hard-hit by health problems from industry overdevelopment is experiencing one of the highest death rates from coronavirus of any county in the United States.
A woman lies in bed with the flu. marka/Universal Images Group via Getty Images
A central player in the fight against the novel coronavirus is our immune system. It protects us against the invader and can even be helpful for its therapy. But sometimes it can turn against us.
Several flower species, including the orchid, can recover quickly from severe injury, scientists have found. cunfek / iStock / Getty Images Plus
Calling someone a delicate flower may not sting like it used to, according to new research. Scientists have found that many delicate flowers are actually remarkably hearty and able to bounce back from severe injury.
A Boeing 727 flies over approach lights with a trail of black-smoke from the engines on April 9, 2018. aviation-images.com / Universal Images Group via Getty Images
With global air travel at a near standstill, the airline industry is looking to rewrite the rules it agreed to tackle global emissions. The Guardian reports that the airline is billing it as a matter of survival, while environmental activists are accusing the industry of trying to dodge their obligations.