Study Finds Cancer-Causing Chemical in Nearly 100 Shampoos and Soaps
Aug. 29, 2013 12:20PM EST
Health + Wellness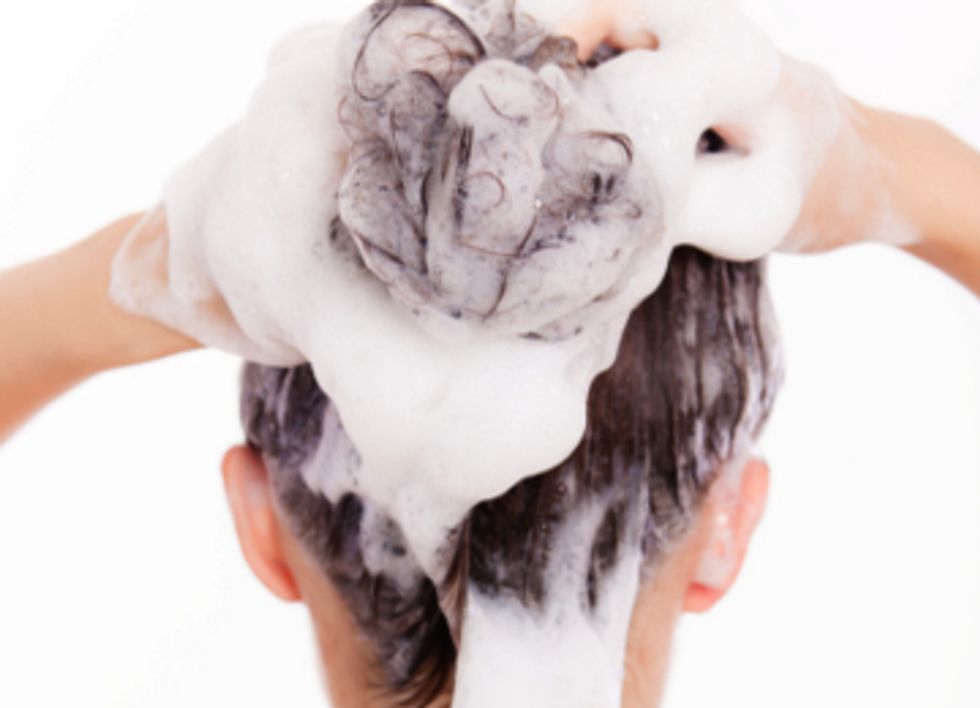 The Center for Environmental Health (CEH) revealed independent testing on Tuesday finding a cancer-causing chemical in 98 shampoos, soaps and other personal care products sold by major national retailers. The chemical, cocamide diethanolamine (cocamide DEA), a chemically-modified form of coconut oil used as a thickener or foaming agent in many products, was listed by California as a known carcinogen last year.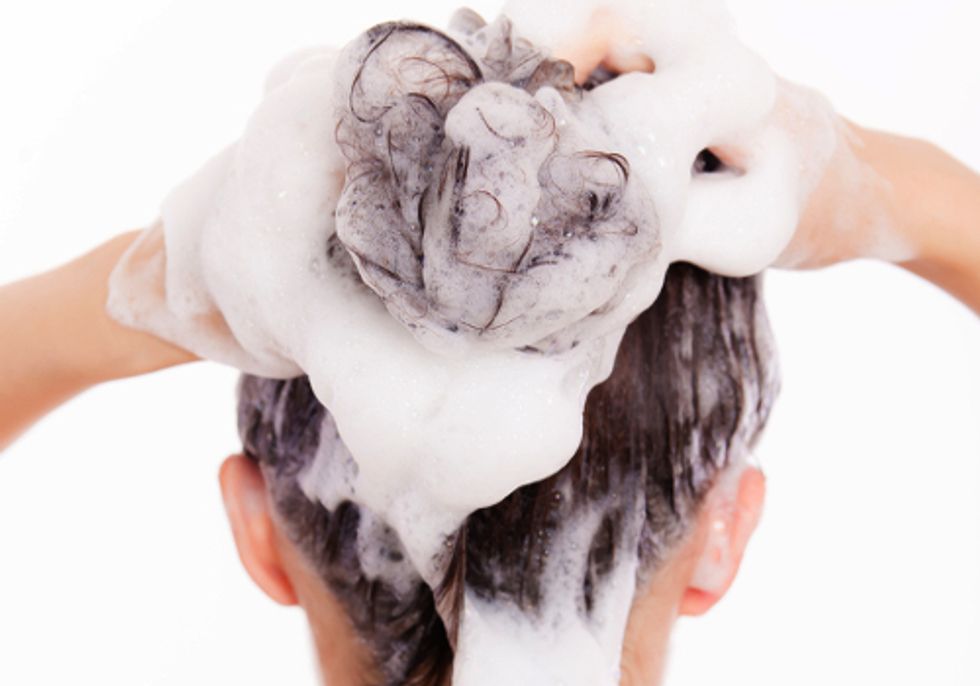 Photo courtesy of Shutterstock
Products tested with high levels of cocamide DEA include shampoos made by Colgate Palmolive, Colomer, Paul Mitchell and many others. In addition, products marketed for children and a product falsely labeled as organic were found with the chemical, in violation of California law.
CEH filed a California lawsuit Tuesday against four companies that sell products containing cocamide DEA, and the nonprofit has sent legal notices to more than 100 other companies that produce and/or sell cocamide DEA-tainted products that their products violate state law.
"Most people believe that products sold in major stores are tested for safety, but consumers need to know that they could be doused with a cancer-causing chemical every time they shower or shampoo," said Michael Green, executive director of CEH. "We expect companies to take swift action to end this unnecessary risk to our children's and families' health."
In addition to many brand name shampoos and personal care products (see the full list, below), the CEH testing found cocamide DEA in store-brand products purchased at Walmart, Trader Joe's, Pharmaca and Kohl's. A store brand children's bubble bath from Kmart and a children's shampoo/conditioner from Babies R Us were also found with cocamide DEA. Falsely labeled organic products from Organic by Africa's Best also tested for high levels of the cancer-causing chemical (CEH previously won a legal settlement with this company requiring it to end its use of phony organic labels).
CEH has purchased the shampoos and other products containing cocamide DEA at Bay Area, CA, locations of major retailers and from online retailers since June, and commissioned an independent lab to determine the total content of the chemical in the products. In many cases, products contain more than 10,000 ppm cocamide DEA, and one shampoo tested at more than 200,000 ppm (20 percent) cocamide DEA. California listed cocamide DEA in June 2012 as a chemical known to cause cancer based on the assessment by the International Agency for Research on Cancer, which evaluated skin exposure tests on animals.  
| | | | |
| --- | --- | --- | --- |
| PRODUCT | BRAND NAME | COMPANY | RETAILER |
| Classic clean shampoo (for all hair types) | Prell | Ultimark Products | Walgreens |
| Medicated Conditioning Shampoo | MG217 | Lake Consumer Products | Rite Aid |
| Daily Shampoo | American Crew Classic | American Crew | Kmart |
| Olive Oil Shampoo | Organics by Africa's Best | House of Cheatham | Glamour Beauty Supply |
| Caprice (Acti-Ceramidas Shampoo) | Palmolive | Colgate-Palmolive Co. | FoodMaxx |
| Mane 'n Tail Shampoo | Straight Arrow | Straight Arrow Products | FoodMaxx |
| Climate Control Defrizzing Shampoo | Ouidad | Ouidad Products | Sephora |
| TUI (moisturizing sulfate-free shampoo) | Carols Daughter | Carols Daughter Products | Sephora |
| Brilliance Shampoo | Rusk | Rusk | Kmart |
| Kid's Bubble Bath (Bubble Gum Scent) | Little Ones/Kmart | Kmart | Kmart |
| Clasic Herbal Essence Shampoo (all hair types) | Vanart | Made by Estilo Y Vanidad, Distributed by Midway Importing | Kmart |
| Therapeutic Anti-Dandruff Shampoo | TopCare | Topco Associates, LLC | Lucky |
| Cleanse Hydrating Shampoo | BIOSILK | Farouk Systems | Lucky |
| Maximum Strength Medicated Dandruff Shampoo | Equate | Walmart | Walmart |
| Awapuhi Ginger Shampoo | Organix | Vogue International | Walgreens |
| "Ricitos de Oro" Chamomile Baby Shampoo | Grisi |  unknown | Walgreens |
| Cabellino Shampoo Chile Con Romero | Grandall | Grandall Dist. Co | Kmart |
| Dandruff Shampoo Selenium Sulfide | Image Essentials | Kmart | Kmart |
| Nutress Hair Protein Pack Treatment Shampoo | nutresshair | Gabel's Cosmetics, Inc. | Glamour Beauty Supply |
| Treatment Curly Hair Moisturizing Shampoo Keratin and Cupuacu Butter | nuNAAT | nuNAAT | Glamour Beauty Supply |
| Luxury Care 3 Plus Frizz Control Shampoo | Luxury Care | Inspired Beauty Brands, Inc. | Glamour Beauty Supply |
| Anti Breakage Neutralizing Shampoo Gel | Mega Growth | Strength Of Nature | Glamour Beauty Supply |
| Tea Tree Special Shampoo | Paul Mitchell | John Paul Mitchell Systems | Glamour Beauty Supply |
| Plant Extracts & Moroccan Argan oil Dry, Itchy Scalp Shampoo Controls Dandruff | At One With Nature | BioCare Lab | Glamour Beauty Supply |
| Gentle Cleansing & Conditioning Shampoo Aromatic Natural Essences pH balanced | Calm Cleanse | Johnson Products Co. | Glamour Beauty Supply |
| Hair Polisher Shampoo with "Sparkle Lites" | Fantasia | Fantasia Industries | Glamour Beauty Supply |
| African Essence Neutralizing Shampoo Plus Proteins and Conditioners | African Essence | Universal Beauty Products | Glamour Beauty Supply |
| VIA Natural Style Moisturizing Shampoo | VIA | Universal Beauty Products | Glamour Beauty Supply |
| Fair Trade Honey Shampoo | Lush | Lush | Lush |
| Sunflower & Coconut Detangling Conditioning Shampoo | Crème Of Nature | Colomer USA | Safeway |
| Medicated Shampoo Slednium Sulfide Dandruff Shampoo | up&up | Target | Target |
| Salon Shampoo (for Extra-Dry Hair) | Parnevu | Advantage Research Laboratories | Lynas Beauty Depot |
| Shea Butter Shampoo | Sofn'freen'pretty | M&M Products Company | Lynas Beauty Depot |
| Conditioning Shampoo | Luster's Pink Brand | Luster Products, Inc. | Lynas Beauty Depot |
| Coconut Oil Formula Conditioning Shampoo | Palmer's | E.T. Browne Drug Co. | Lynas Beauty Depot |
| Neutralizing Shampoo (With DL Panthenol) | Vitale | AFAM Concept | Lynas Beauty Depot |
| Extra Moisturizing Hand Wash | Dermasil/Rise International Group LLC | Rise International Group | 99 Cent Only Stores |
| Moisturizing Shampoo with Panthenol (Placenta & Vitamin E) | La Bella | Newhall Laboratories, Inc. | 99 Cent Only Stores |
| Despicable Me Hand Wash (tickled pink rose bonbon) | Delon Laboratories | Delon Laboratories | 99 Cent Only Stores |
| Tingling Gro Shampoo with Flaking Control | Doo Gro | Nature's Protein | Sally Beauty Company |
| KeraCare  Anti-Dandruff Moisturizing Shampoo | KeraCare | Avlon Industries, Inc. | Macy's |
| Dandruff Moisturizing Shampoo | Folicure | Alberto Culver USA | Sally Beauty Company |
| Mixed Berry Anti-Bacterial Foaming Hand Soap | Simple Pleasures | Tri-Coastal Design | Kohl's |
| Vanilla Rose Bubble Bath | Simple Pleasures | Paula Scaletta Licensed to Tri-Coastal Design | Kohl's |
| berry burst shower gel | scentsations by bodysource | Made Especially for Kohl's Department Store | Kohl's |
| Lemon Handwash  Gift Set | Brompton and Langley | Upper Canada Soap | Sears |
| French Lavender Hand and Body Wash Gift Set | Amelie's Garden | Upper Canada Soap | Sears |
| Moroccanoil Extra Volume Shampoo | Moroccanoil | Moroccanoil | Blooming Beauty |
| Julius Caesar Redreshing Citrus Scent Concentrated Shower Gel | Zirch Warrior Collection | TPR Holdings LLC | Marshalls |
| I love Vanilla & Ice Cream Bubble Bath and Shower Gel | I love… | I love cosmetics limited | Ross |
| Coconut Lime Handsoap | Pure Passion | Biolab International Inc. | Ross |
| Lalaloopsy Cotton Candy Bubble Bath | Lalaloopsy | Added Extras | Ross |
| Super Minty Soapy Suds Body wash + Bubbling Bath | Bliss | Bliss | Ross |
| Olive & Shea Mositurizing Shower Wash Vanilla Spice | Tree Hut | Naterra International | Ross |
| Organic Cleanse Deep Cleansing Shampoo with Oatmeal Protein | Design Essentials | McBride Research Laboratories | JC Penny |
| Moisturizing Shampoo for all hair types | Body Time | Body Time | Body Time |
| Lemon Kitchen Hand Soap | Trader Joe's | Trader Joe's | Trader Joe's |
| All Natural moisturizing Shower Gel Yuzu | ShiKai | ShiKai Products | Andronico's |
| 2 in1 Shampoo and Conditioner | Toys R Us | Toys R Us | Babies 'R' Us |
| Body Wash ylang ylang & ginger | Pharmaca | Pharmaca | Pharmaca |
| avocado oil moisturizing shower gel | Australian Organics | Kent Cosmetics | TJ Maxx |
| Lemon Balm White Musk Hand Wash | D&H Australia | Dickens  & Hawthorne Australia | TJ Maxx |
| Eucalyptus Aloe Hand Soap | CST | CST | TJ Maxx |
| Honey B Crème Handwash | Scottish Fine Soaps | Scottish Fine Soaps Company | TJ Maxx |
| Enriched wtith Argan oil Restorative Shampoo | Beauty Products Mgoador | Chic Cosmetic Ind. | TJ Maxx |
| White Nectarine & Pear Cleansing Hand Wash | Boutique | Grace Cole Co. | TJ Maxx |
| Lavender Conditioning Handwash | Brown & Harris England | HotHouse Partnerships LTD | TJ Maxx |
| English Rose Moisturizing Hand Wash | A & S | Asquith & Somerset | TJ Maxx |
| Best Face Forward Daily Foaming Cleanser Passionfruit + Green Tea | Formula 10.0.6 | Aspire Brands | Ulta |
| Triple Action Bath, Shower, & Hair Wash Revitalizing Rosemary Mint | c. Booth simple. Natural. Trusted. | Freeman Beauty Labs/ pH Beauty Labs | Ulta |
| Advanced Volume Shampoo with Expansion Technology | Nick Chavez | Perfect Plus | Ulta |
| Bubble Bath Calm One with lemon balm | Calm All | The Soap & Glory Cosmetics | Sephora |
| Lemon Basil Shea Butter Hand Soap | Michel Design Works | Michel Design Works | Bristol Farms |
| Philip B. Peppermint & Avocado Volumizing and Clarifying Shampoo | Phillip B. | Phillip B Inc. | Bloomingdale's |
| Lemon Verbena Hand Wash Gel | Accessory Zone | Accessory Zone | Sears |
| Mango Body Wash | Boots | The Boots Company | Target |
| Citrus Blush Shower Gel | Champneys | Boots Retail | Target |
| White Tea and Ginger Neutralizing Shampoo | Ampro/Pro Styl/ Neutra Foam | Ampro Industries | Lucky |
| Lychee Flower Hand And Body Wash | Mor | Mor | Nordstrom Rack |
| Zinc Shampoo | DHS | Person & Covey Inc. | hairenvy.com |
| Bubble Bath Sweet Water | RRYSpa | RRYSpa | burlington coat factory |
| Skinny Girl Shower Gel Margarita | Skinny Girl | Lotta Luv | burlington coat factory |
| Peppermint Bubble Bath | Elegant Home Design | Elegant Home Design | burlington coat factory |
| Apothecary Lemon Verbana Bath and Shower Gel | Apothecary | International Design Associates | burlington coat factory |
| French Lavender Cleansing Hand Wash | Baylis & Harding England | Baylis & Harding PLC | burlington coat factory |
| American Crew Classic Daily Shampoo | American Crew | American Crew | Saks Fifth Avenue |
| Herb Hand Soap | Daiso | Daiso Industries | Daiso |
| Hair Plump Volumizing Shampoo | Big & Bold | Fisk Industries | Beauty Palace |
| Blondes Lemon flower Shampoo | ARTEC | ARTec Systems Group | Beauty Palace |
| Rejuvi Shower Cream | Rejuvi | Rejuvi Laboratory Inc. | Dermstore.com |
| The Revitalizer Body Wash (Cucumber + Grapefruit) | Portico | Portico Home + Spa | Dermstore.com |
| Colour Protecting Caviar Shampoo | Kelly Van Gogh | Kelly Van Gogh LLC | Dermstore.com |
| Walnut Body Scrub | Banzai Living Inc | Banzai Living Inc | Ichiban Kan |
| Clear Lemon & Mint Body Soap | Aroma Resort | PMAI | Ichiban Kan |
| Bath/Shower Gelee with Green Tea and Aloe | Dr. Michelle Copeland | Dr. Michelle Copeland Skin Care | Dermstore.com |
| Lavender Shower Gel with cucumber, arnica, and aloe vera | elizabeth W san francisco | E Wightnan & Co | Dermstore.com |
| Caring Hand Wash Fig & Pink Cedar | Nougat London | Nougat London | Tuesday Morning |
| Hydrating Shampoo | Moroccanoil | Moroccanoil | Regis Salon |
Concerns over drinking polluted water top a recent Gallup poll on environmental threats. sonsam / Getty Images
EcoWatch Daily Newsletter
The black cherries of
Coffea stenophylla
.
E. Couturon / IRD, Author provided
By Aaron P Davis
The world loves coffee. More precisely, it loves arabica coffee. From the smell of its freshly ground beans through to the very last sip, arabica is a sensory delight.
Robusta, the other mainstream coffee crop species, is almost as widely traded as arabica, but it falls short on flavor. Robusta is mainly used for instant coffee and blends, while arabica is the preserve of discerning baristas and expensive espressos.
Consumers may be happy, but climate change is making coffee farmers bitter. Diseases and pests are becoming more common and severe as temperatures rise. The fungal infection known as coffee leaf rust has devastated plantations in Central and South America. And while robusta crops tend to be more resistant, they need plenty of rain – a tall order as droughts proliferate.
The future for coffee farming looks difficult, if not bleak. But one of the more promising solutions involves developing new, more resilient coffee crops. Not only will these new coffees have to tolerate higher temperatures and less predictable rainfall, they'll also have to continue satisfying consumer expectations for taste and smell.
Finding this perfect combination of traits in a new species seemed remote. But in newly published research, my colleagues and I have revealed a little-known wild coffee species that could be the best candidate yet.
Coffee Farming in a Warming World
Coffea stenophylla was first described as a new species from Sierra Leone in 1834. It was farmed across the wetter parts of upper west Africa until the early 20th century, when it was replaced by the newly discovered and more productive robusta, and largely forgotten by the coffee industry. It continued to grow wild in the humid forests of Guinea, Sierra Leone and Ivory Coast, where it became threatened by deforestation.
At the end of 2018, we found stenophylla in Sierra Leone after searching for several years, but failed to find any trees in fruit until mid-2020, when a 10g sample was recovered for tasting.
Field botanists of the 19th century had long proclaimed the superior taste of stenophylla coffee, and also recorded its resistance to coffee leaf rust and drought. Those early tasters were often inexperienced though, and our expectations were low before the first tasting in the summer of 2020. That all changed once I'd sampled the first cup on a panel with five other coffee experts. Those first sips were revelatory: it was like expecting vinegar and getting champagne.
This initial tasting in London was followed by a thorough evaluation of the coffee's flavour in southern France, led by my research colleague Delpine Mieulet. Mieulet assembled 18 coffee connoisseurs for a blind taste test and they reported a complex profile for stenophylla coffee, with natural sweetness, medium-high acidity, fruitiness, and good body, as one would expect from high-quality arabica.
C. stenophylla growing in the wild, Ivory Coast. E. Couturon / IRD, Author provided
In fact, the coffee seemed very similar to arabica. At the London tasting, the Sierra Leone sample was compared to arabica from Rwanda. In the blind French tasting, most of the judges (81%) said stenophylla tasted like arabica, compared to 98% and 44% for the two arabica control samples, and 7% for a robusta sample.
The coffee tasting experts picked up on notes of peach, blackcurrant, mandarin, honey, light black tea, jasmine, chocolate, caramel and elderflower syrup. In essence, stenophylla coffee is delicious. And despite scoring highly for its similarity to arabica, the stenophylla coffee sample was identified as something entirely unique by 47% of the judges. That means there may be a new market niche for this rediscovered coffee to fill.
The taste testers approved of stenophylla's sweet and fruity flavour. CIRAD, Author provided
Breaking New Grounds
Until now, no other wild coffee species has come close to arabica for its superior taste. Scientifically, the results are compelling because we would simply not expect stenophylla to taste like arabica. These two species are not closely related, they originated on opposite sides of the African continent and the climates in which they grow are very different. They also look nothing alike: stenophylla has black fruit and more complex flowers while arabica cherries are red.
It was always assumed that high-quality coffee was the preserve of arabica – originally from the forests of Ethiopia and South Sudan – and particularly when grown at elevations above 1,500 metres, where the climate is cooler and the light is better.
Stenophylla coffee breaks these rules. Endemic to Guinea, Sierra Leone and Ivory Coast, stenophylla grows in hot conditions at low elevations. Specifically it grows at a mean annual temperature of 24.9°C – 1.9°C higher than robusta, and up to 6.8°C higher than arabica. Stenophylla also appears more tolerant of droughts, potentially capable of growing with less rainfall than arabica.
Robusta coffee can grow in similar conditions to stenophylla, but the price paid to farmers is roughly half that of arabica. Stenophylla coffee makes it possible to grow a superior tasting coffee in much warmer climates. And while stenophylla trees tend to produce less fruit than arabica, they still yield enough to be commercially viable.
The stenophylla harvest on Reunion Island. IRD / CIRAD, Author provided
To breed the coffee crop plants of the future, we need species with great flavour and high heat tolerance. Crossbreeding stenophylla with arabica or robusta could make both more resilient to climate change, and even improve their taste, particularly in the latter.
With stenophylla's rediscovery, the future of coffee just got a little brighter.
Aaron P Davis: Senior Research Leader, Plant Resources, Royal Botanic Gardens, Kew
Disclosure statement: Aaron P Davis receives funding from Darwin Initiative (UK).
Reposted with permission from The Conversation.
From Your Site Articles
Related Articles Around the Web
Sunrise over planet Earth. Elements of this image furnished by NASA. Elen11 / iStock / Getty Images Plus
On Thursday, April 22, the world will celebrate Earth Day, the largest non-religious holiday on the globe.
NASA has teamed up with non-profit Carbon Mapper to help pinpoint greenhouse gas sources. aapsky / Getty Images
Super-emitters are individual sources such as leaking pipelines, landfills or dairy farms that produce a disproportionate amount of planet-warming emissions, especially methane and carbon dioxide. Carbon Mapper, the non-profit leading the effort, hopes to provide a more targeted guide to reducing emissions by launching special satellites that hunt for sources of climate pollution.
"What we've learned is that decision support systems that focus just at the level of nation states, or countries, are necessary but not sufficient. We really need to get down to the scale of individual facilities, and even individual pieces of equipment, if we're going to have an impact across civil society," Riley Duren, Carbon Mapper CEO and University of Arizona researcher, told BBC News. "Super-emitters are often intermittent but they are also disproportionately responsible for the total emissions. That suggests low-hanging fruit, because if you can identify and fix them you can get a big bang for your buck."
The new project, announced Thursday, is a partnership between multiple entities, including Carbon Mapper, the state of California, NASA's Jet Propulsion Laboratory (JPL) and Planet, a company that designs, builds and launches satellites, according to a press release. The project is being implemented in three stages.
The initial stage, which is already complete, involved the initial engineering development. NASA and Planet will work together in the second stage to build two satellites for a 2023 launch. The third phase will launch an entire constellation of satellites starting in 2025.
The satellites will include an imaging spectrometer built by NASA's JPL, NASA explained in a press release. This is a device that can break down visible light into hundreds of colors, providing a unique signature for chemicals such as methane and carbon dioxide. Most imaging spectrometers currently in orbit have larger pixel sizes, making it difficult to locate emission sources that are not always visible from the ground. However, Carbon Mapper spectrometers will have pixels of around 98 square feet, facilitating more detailed pin-pointing.
"This technology enables researchers to identify, study and quantify the strong gas emission sources," JPL Scientist Charles Miller said in the press release.
Once the data is collected, Carbon Mapper will make it available to industry and government actors via an open data portal to help repair leaks.
"These home-grown satellites are a game-changer," California Governor Gavin Newsom said of the project. "They provide California with a powerful, state-of-the-art tool to help us slash emissions of the super-pollutant methane — within our own borders and around the world. That's exactly the kind of dynamic, forward-thinking solution we need now to address the existential crisis of climate change."
By Jenna McGuire
Commonly used herbicides across the U.S. contain highly toxic undisclosed "inert" ingredients that are lethal to bumblebees, according to a new study published Friday in the Journal of Applied Ecology.
The study reviewed several herbicide products and found that most contained glyphosate, an ingredient best recognized from Roundup products and the most widely used herbicide in the U.S. and worldwide.
While the devastating impacts of glyphosate on bee populations are more broadly recognized, the toxicity levels of inert ingredients are less understood because they are not subjected to the same mandatory testing by the U.S. Environmental Protection Agency (EPA).
"Pesticides are manufactured and sold as formulations that contain a mixture of compounds, including one or more active ingredients and, potentially, many inert ingredients," explained the Center for Food Safety in a statement. "The inert ingredients are added to pesticides to aid in mixing and to enhance the products' ability to stick to plant leaves, among other purposes."
The study found that these inert substances can be highly toxic and even block bees' breathing capacity, essentially causing them to drown. While researchers found that some of the combinations of inert ingredients had no negative impacts on the bees, one of the herbicide formulations killed 96% of the bees within 24 hours.
According to the abstract of the study:
Bees exhibited 94% mortality with Roundup® Ready‐To‐Use® and 30% mortality with Roundup® ProActive®, over 24 hr. Weedol® did not cause significant mortality, demonstrating that the active ingredient, glyphosate, is not the cause of the mortality. The 96% mortality caused by Roundup® No Glyphosate supports this conclusion.
"This important new study exposes a fatal flaw in how pesticide products are regulated here in the U.S.," said Jess Tyler, a staff scientist at the Center for Biological Diversity. "Now the question is, will the Biden administration fix this problem, or will it allow the EPA to continue its past practice of ignoring the real-world harms of pesticides?"
According to the Center for Food Safety, there are currently 1,102 registered formulations that contain the active ingredient glyphosate, each with a proprietary mixture of inert ingredients. In 2017, the group filed a legal petition calling for the EPA to force companies to provide safety data on pesticide formulations that include inert ingredients.
"The EPA must begin requiring tests of every pesticide formulation for bee toxicity, divulge the identity of 'secret' formulation additives so scientists can study them, and prohibit application of Roundup herbicides to flowering plants when bees might be present and killed," said Bill Freese, science director at the Center for Food Safety. "Our legal petition gave the EPA a blueprint for acting on this issue of whole formulations. Now they need to take that blueprint and turn it into action, before it's too late for pollinators."
ATTN @EPA: Undisclosed "inert" ingredients in #pesticide products warrant further scrutiny! ➡️ A new study compared… https://t.co/bdFwXCVHsD

— Center 4 Food Safety (@Center 4 Food Safety)1618592343.0
Roundup — also linked to cancer in humans — was originally produced by agrochemical giant Monsanto, which was acquired by the German pharmaceutical and biotech company Bayer in 2018.
The merger of the two companies was condemned by environmentalists and food safety groups who warned it would cultivate the greatest purveyor of genetically modified seeds and toxic pesticides in the world.
Reposted with permission from Common Dreams.