This website uses cookies to ensure you get the best experience while browsing it. By clicking 'Got It' you're accepting these terms.
Students #ChangeTheWorld in 30 Days
Sep. 02, 2015 11:17AM EST
Turning Green's, Project Green Challenge (PGC) initiative mobilizes thousands of high school and college students worldwide each year to transition their lifestyles, practices and mindsets from conventional to conscious through simple and impactful daily actions.
Celebrating its fifth year, this 30-day eco-lifestyle initiative runs through the month of October to empower students to actively change their worldview. PGC incentivizes participants with a grand prize package valued at more than $12,000, including the Acure Green Award for $5,000, $1000 gift card to Whole Foods Market and other eco-fabulous opportunities. You can sign up here.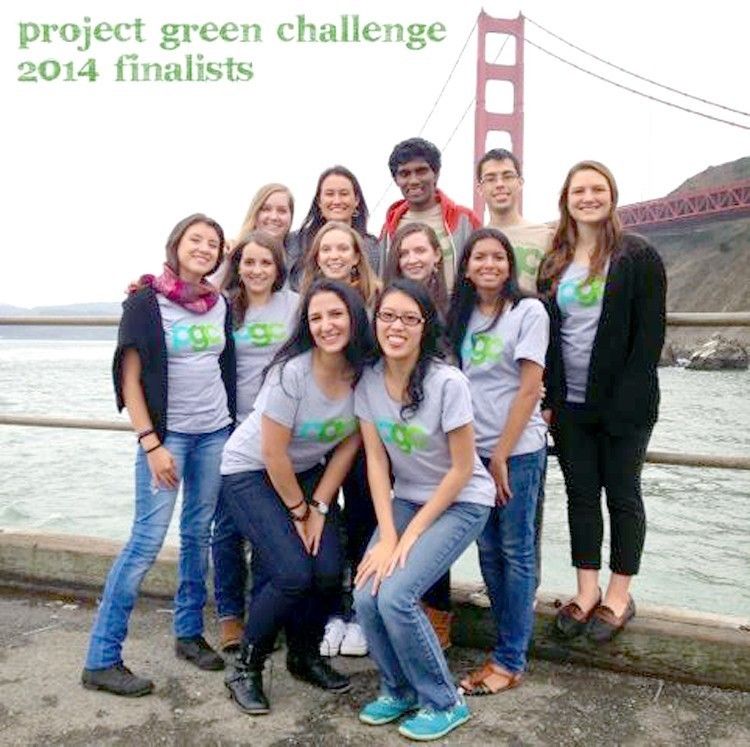 Since its start in 2011, PGC has actively engaged 20,000+ students representing more than 1400 campuses, in 50 states and 45 countries (with a social media reach of 31.5 million). Hosted by Bay Area-based non-profit Turning Green, PGC asks students to complete challenges every day in October focused on sustainability-related themes from food to fashion, zero waste to fair trade and body to economics. Over the course of 30 days, participants share responses, experiences and deliverables on the PGC digital platform and Turning Green's social platforms to acquire points and compete for daily prize packages awarded to 20 outstanding submissions.
"Once I became aware of the impact my lifestyle was having on the planet, there was no going back," said Megan Fuerst, a junior at Ohio State University and president of the Turning Green student advisory board. "PGC taught me that change is not only possible, but crucial. I realized that as a student, consumer, voter and global citizen, I had more power than I ever thought possible. I began to use my voice and my dollars to create a world that could thrive in a socially and environmentally just manner."
Fuerst had this to say about the challenge: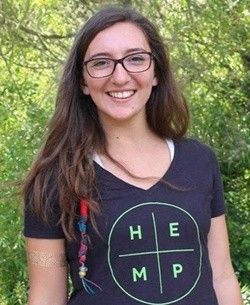 Thirty days was all it took to change my life forever. In 2013, I was one of the thousands of students who participated in Project Green Challenge. In one month, I transformed from an average American consumer to a conscious, engaged and active leader. It was the most eye-opening experience of my life, and I believe that if every student in the world participated in PGC, we could heal the planet tomorrow.
Like most young adults, I felt lost and overwhelmed from the pressure of choosing a career path at age 18. PGC was the first step towards finding my passion, and is truly unique because it relates to all of our daily lives. PGC offers opportunities to learn about a wide variety of topics in a simple and straightforward way. No matter who you are or where you live, PGC is relevant, because sustaining a healthy planet for future generations is the responsibility of each of us as global citizens.
Whether you are a freshman in high school or a senior in college, you will learn something new every day. Participants are challenged to calculate their water and carbon footprints, research harmful ingredients hidden in conventional products, really think about the food we consume and so much more. Once I became aware of the way my lifestyle was impacting the planet, there was no going back. What had started as a fun challenge in hopes of making it to San Francisco for the PGC Finals, turned into a life mission to heal the planet.
As I continued on my PGC journey, I realized that change is not only possible, but also vital. I learned that as a student, consumer, and voter, I had more power than I ever thought possible. This is not taught in a typical course curriculum. Turning Green provided the mentorship and tools necessary for me to start being the change I wished to see in the world.
The introductions to each topic gives participants enough information to become truly informed, and the challenges that follow help mobilize students around the issues they learn about. It really is the full package; information followed by a call to action, providing solutions for each problem presented. PGC's success can also be attributed in part to the amazing prize packages that are given out daily to incentivize students and award outstanding submissions. Participants can win anything from non-GMO food to hemp clothing and organic bedding to yoga mats. All prizes are donated by Turning Green's partners, who are leading the corporate realm of sustainability with their ethical and ecofriendly products. There is no other program in the world that has the capacity to inform, inspire and mobilize students as quickly as PGC.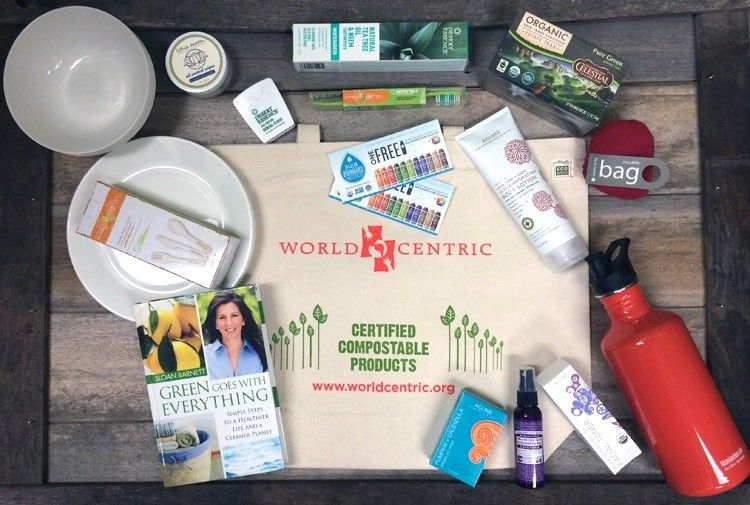 The challenge culminates with the PGC Challenge Finals. Up to16 finalists are selected from the global pool to attend the three-day eco-summit in San Francisco where they collaborate with esteemed environmental leaders, develop strong platforms for social action and present their 30-day PGC experiences to a panel of judges. One finalist will be selected as the PGC 2015 Champion and receive a grand prize package to jumpstart their transition from conventional to conscious.
YOU MIGHT ALSO LIKE
12 Universities Leading the Charge in Serving Locally-Sourced Food
Nation's First School District to Serve 100% Organic, Non-GMO Meals
EcoWatch Daily Newsletter
People carry children on a flooded street in Almoradi, Spain on Sept. 13. JOSE JORDAN / AFP / Getty Images
Large food companies are following in the footsteps of fast-food restaurants such as Burger King and KFC by offering meat alternatives. Getty Images
By Elizabeth Pratt
Hormel, Kellogg's, and Kroger are among the large companies now planning to offer "fake meat" products at grocery stores.
Experts say the trend toward plant-based meats coincides with consumers' desires to eat less meat.
However, experts urge consumers to closely check package labels as a product isn't necessarily healthy just because it's described as plant-based.
In grocery stores and fast-food outlets around the U.S., a revolution is taking place.
Colombia rainforest. Marcel Oosterwijk / CC BY-SA 2.0
Many of us think of the Amazon as an untouched wilderness, but people have been thriving in these diverse environments for millennia. Due to this long history, the knowledge that Indigenous and forest communities pass between generations about plants, animals and forest ecology is incredibly rich and detailed and easily dwarfs that of any expert.
picture-alliance / Newscom / R. Ben Ari
By Wesley Rahn
Plastic byproducts were found in 97 percent of blood and urine samples from 2,500 children tested between 2014 and 2017, according to a study by the German Environment Ministry and the Robert Koch Institute.

Pexels
Medically reviewed by Daniel Bubnis, MS, NASM-CPT, NASE Level II-CSS
Hot yoga has become a popular exercise in recent years. It offers many of the same benefits as traditional yoga, such as stress reduction, improved strength, and flexibility.
Lara Hata / iStock / Getty Images
By SaVanna Shoemaker, MS, RDN, LD
Rice is a staple in many people's diets. It's filling, inexpensive, and a great mild-tasting addition to flavorful dishes.
An image of the trans-alaskan oil pipeline that carries oil from the northern part of Alaska all the way to valdez. This shot is right near the arctic national wildlife refuge. kyletperry / iStock / Getty Images Plus
The Trump administration has initialized the final steps to open up nearly 1.6 million acres of the protected Alaskan National Wildlife Refuge to allow oil and gas drilling.