This website uses cookies to ensure you get the best experience while browsing it. By clicking 'Got It' you're accepting these terms.
Stop Fracking Nov. 21 to Save the Delaware
Nov. 15, 2011 08:14AM EST
Fracking
So many of us were working incredibly hard to stop the Keystone XL pipeline and we won this round. I got arrested in front of the White House. Almost all of my friends got arrested in front of the White House. My mom got arrested in front of the White House. And we stopped the pipeline for now. We did it. We owe a huge thanks to Bill McKibben and TarSandsAction, and all of their brilliant organizers.
Now we can do the same to stop fracking in the Delaware River Basin.
We're not just going to sit back and enjoy victory are we?
We are going to keep up the momentum and get ready for Nov. 21.
I was on Democracy Now! on Nov. 11—take a moment to check out the video from that appearance: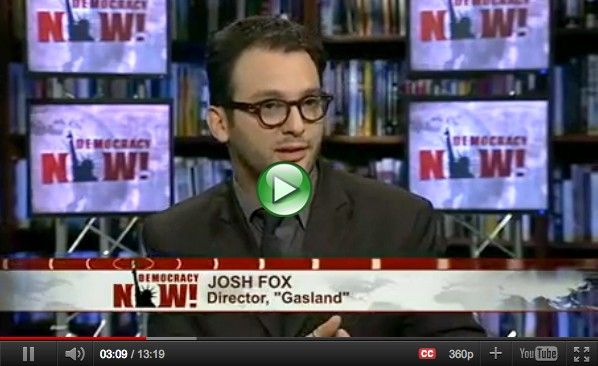 We've come a long way in the fight against fracking. The flaming faucets in GASLAND has been seen by upwards of 40 million people in 20 countries. Our awareness campaign has worked. A recent study shows that 4 out of 5 Americans say that they are concerned about the effect of fracking on drinking water.
Our most important stand is less than one week away.
On Nov. 21, the Delaware River Basin Commission (DRBC) will vote to approve a plan that will allow for 20,000 or more fracked gas wells in the Delaware River Basin. We need you to come out and protest the vote in huge numbers.
Because this moment is so important, I made a new video, my first video addressing fracking since GASLAND. You can watch it here: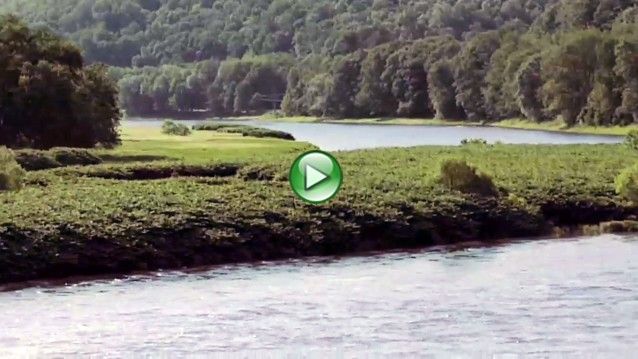 The crucial decision to frack or not to frack the Delaware is in the hands of President Obama and the Governors of Delaware and New York. We need you to take charge and push them to do the right thing.
I have travelled all over this world, in more than 30 states in the U.S., Africa, Europe, Asia and Australia and one thing is clear—fracking is not only one of the most destructive forms of extreme energy development, creating water contamination, horrific and hazardous air pollution and a health crisis, it is a world wide scourge that pushes us farther away from the renewable energy future that we need.
Now the fight comes back to my home, the Delaware River Basin, where it started for me. But this fight isn't about me. It's about the drinking water for 16 million people that the Delaware River provides.
THE CRUCIAL VOTE:
The Delaware River Basin Commission is an interstate body with five voting members, the Governors of New York, Pennsylvania, Delaware and New Jersey and the Obama Administration as represented by the Army Corps of Engineers. Three out of five votes will either pass or reject the plan to frack the Delaware River.
It seems clear that the Governors of New Jersey and Pennsylvania will vote to allow fracking on a huge scale in the River Basin, which is why we need all three remaining votes in order to prevail.
Like the massive actions these past few months against Tar Sands development and the Keystone XL pipeline, this decision will be a "watershed" moment for President Obama and a must win for us fighting against extreme energy development.
Not only is the Delaware River the source of drinking water for 16 million people (or 5 percent of Americans), it is a designated Wild and Scenic river, a tourist destination for 5.4 million people a year and a national treasure. The proposed plan to frack the Delaware would forever industrialize and contaminate this precious and currently pristine watershed. Twenty thousand fracked gas wells would be an industrialization that the fragile river basin would never recover from.
WE ARE ASKING YOU TO DO TWO THINGS:
1) Make calls
2) Come join us in an amazing protest effort on Nov. 21
MAKE CALLS RIGHT NOW:
Call the Army Corps of Engineers to urge them to vote no fracking in the Delaware River Basin. Tell them you will hold President Obama accountable for the vote and make it clear that you know that it is his decision. Call 703-697-4672 and leave a message for Jo Ellen Darcy, Army Corps of Engineers.
Call Delaware Governor Jack Markell. Delaware has been sitting on the fence on fracking. We need them clearly and unequivocally voting no. Tell him to vote no fracking on the upcoming DRBC vote. He can be reached at 518-474-8390.
PROTEST ON NOV. 21 IN TRENTON, N.J.
WHEN: Nov. 21, 8 a.m.
WHERE: Patriots Theater at the War Memorial, 1 Memorial Drive Trenton, NJ 08608
Coming from another location? Bus sign up click here.
PRE ACTION TRAINING: Nov. 2o, New York, NY and Trenton, NJ. Delaware Riverkeeper Network will host a training session in lawful, peaceful, first amendment activity.
For more information and to sign-up for training session, click here.
AND just for a shot in the arm, here is a special statement from Bill McKibben sent to me last week:
"We're obviously deep in the trenches in Keystone XL pipeline fight, which has galvanized the whole country. But it's not just the pipe we're fighting, it's the carbon it carries. And that carbon–that extreme energy, the second round of fossil fuels now that the easy stuff is gone–doesn't just come from tarsands. It also comes from removing mountaintops for coal, and from drilling deep under the ocean–and, urgently, from fracking. We've simply got to somehow slow the rush to this new and dangerous technology, which promises to overwhelm the atmosphere with global warming gases. As once before in American history, the Delaware will play a crucial role."
See you Monday, Oct. 21!
For  more information, click here or email savethedelawareriver@gmail.com.
EcoWatch Daily Newsletter
Ryan Hagerty / USFWS
It's become a familiar story with the Trump administration: Scientists write a report that shows the administration's policies will cause environmental damage, then the administration buries the report and fires the scientists.
A coalition of some of the largest environmental groups in the country joined forces to file a lawsuit in federal court challenging the Trump administration's maneuver to weaken the Endangered Species Act.
beyond foto / Getty Images
By Kimberly Holland
Children who eat a lot of gluten in their earliest years may have an increased risk of developing celiac disease and gluten intolerance, according to a new study published in JAMATrusted Source.
Joe Raedle / Getty Images
By Jake Johnson
Calling the global climate crisis both the greatest threat facing the U.S. and the greatest opportunity for transformative change, Sen. Bernie Sanders unveiled today a comprehensive Green New Deal proposal that would transition the U.S. economy to 100 percent renewable energy and create 20 million well-paying union jobs over a decade.
The Parties to CITES agreed to list giraffes on Appendix II of the Convention on International Trade in Endangered Species (CITES) today at the World Wildlife Conference or CoP18 in Geneva. Such protections will ensure that all giraffe parts trade were legally acquired and not sourced from the poached giraffes trade and will require countries to make non-detriment findings before allowing giraffe exports. The listing will also enable the collection of international trade data for giraffes that might justify greater protections at both CITES and other venues in the future.

The WHO stressed that more research is needed on the potential health risks of microplastic ingestion. luchschen / iStock / Getty Images Plus
The UN's health agency on Thursday said that microplastics contained in drinking water posed a "low" risk at their current levels.
However, the World Health Organization (WHO) — in its first report on the potential health risks of microplastic ingestion — also stressed more research was needed to reassure consumers.
Brazil's right-wing President Jair Bolsonaro is giving President Trump a run for his money in the alternative facts department.
Washington Gov. Jay Inslee, who made solving the climate crisis the center of his presidential campaign, is dropping out of the 2020 Democratic primary race.