This website uses cookies to ensure you get the best experience while browsing it. By clicking 'Got It' you're accepting these terms.
Stepping Down But Continuing Fight for Climate Justice
Dec. 04, 2014 09:43AM EST
Climate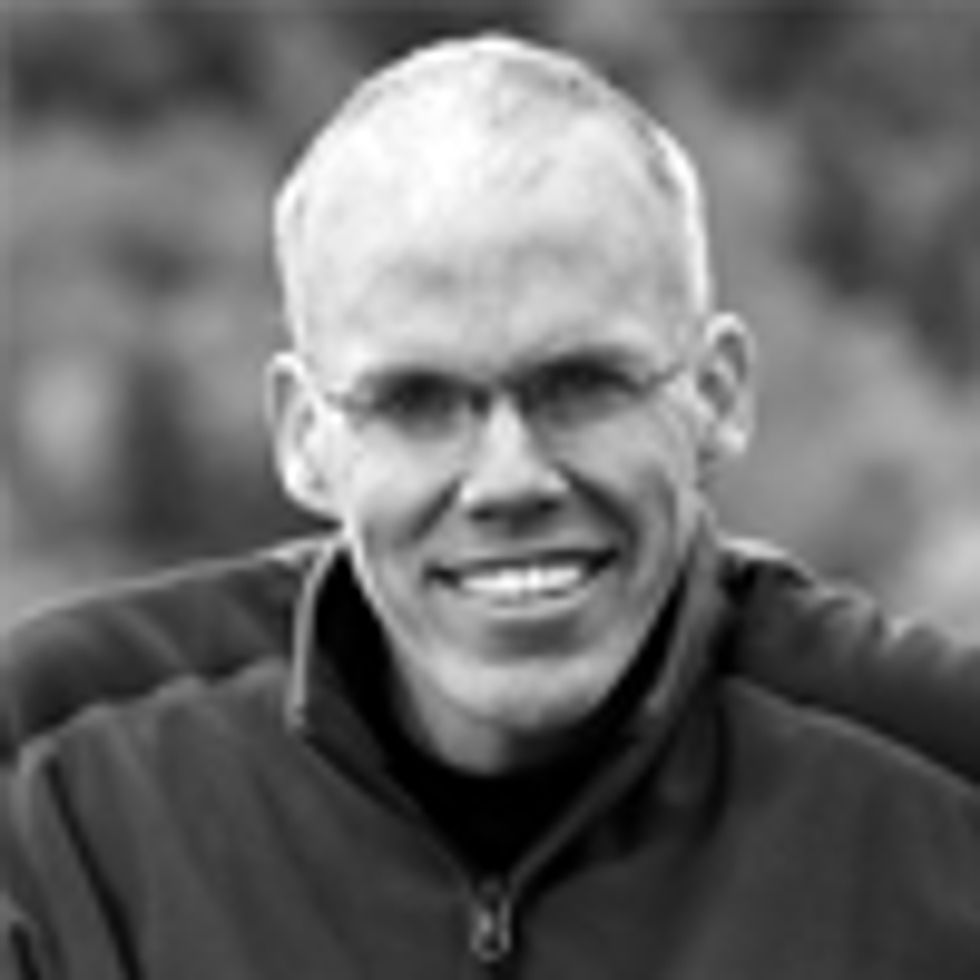 Dear friends,
My wife Sue and I are in Sweden this week—the Swedish Parliament is honoring me (which really means all of you) with the Right Livelihood Award, the so-called "alternative Nobel Prize." We're all in good company—the other honorees are veteran human rights activists from Sri Lanka and Pakistan, and some guy named Snowden.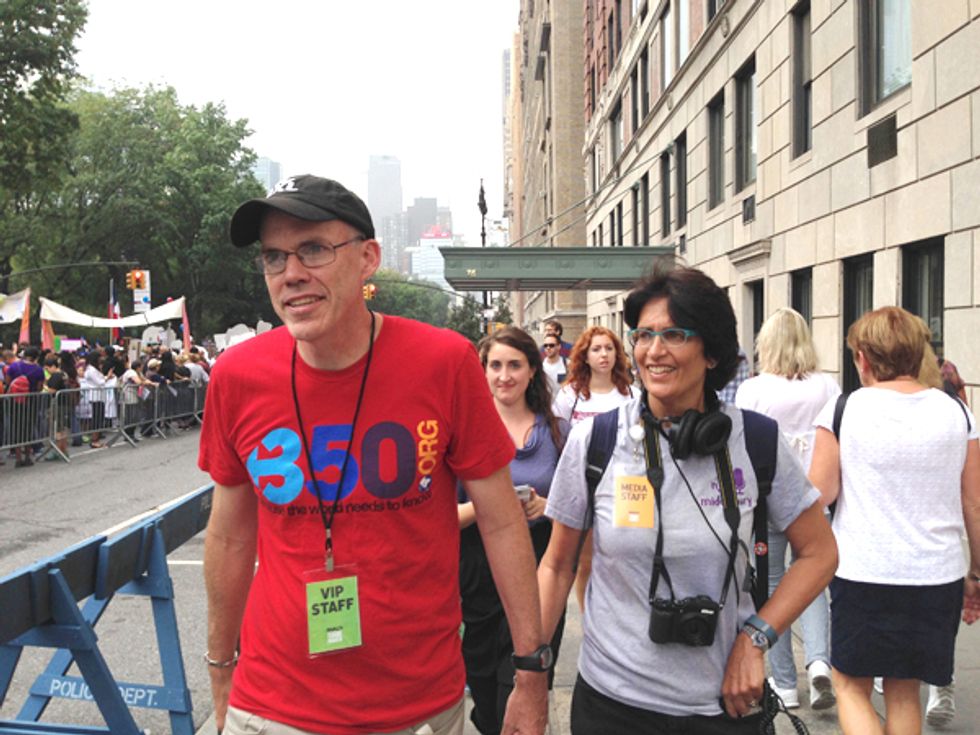 The trip comes at the end of a remarkable autumn, which has given me much to think about. The great People's Climate March in New York happened 25 years to the day after the publication of The End of Nature, the book I wrote when I was 28 years old, and the first book for a general audience about climate change. That sea of people—and the pictures flooding in from other marches around the world—made me feel as hopeful about our prospects as any time in that quarter-century.
We've built a movement, that's the key thing. And it's beginning to make a dent—by the time that day was over (and remember that it ended with the Rockefeller Brothers Fund announcing their divestment from fossil fuels) I was letting myself think that we'd seen the beginning of the end of the fossil fuel industry.
Which doesn't mean we're guaranteed a victory, of course. Unless that end to coal and oil and gas comesswiftly, the damage from global warming will overwhelm us. Winning too slowly is the same as losing, so we have a crucial series of fights ahead: divestment, fracking, Keystone, and many others that we don't yet know about.
That means we need to be at our fighting best, which in turn explains why I'm stepping down as chair of the board at 350.org to become what we're calling a "Senior Advisor." If this sounds dramatic, it's not. I will stay on as an active member of the board, and 90 percent of my daily work will stay the same, since it's always involved the external work of campaigning, not the internal work of budgets and flow charts. I'm not standing down from that work, or stepping back, or walking away. Just the opposite.
But no one should run a board forever, and so I think it's time someone else should be engaged in that particular task, leaving me more energy and opportunity for figuring out strategies and organizing campaigns. And also more time and energy for writing, which is how I got into all of this in the first place.
Anyway, that writing and strategizing will probably go better if I'm home once in a while. The constant travel of the last seven years has helped a little, I hope, to build this movement, but I'm ready for a bit more order in my life. Don't worry—I'll still be there when the time comes to go to jail, or to march in the streets, or to celebrate the next big win on divestment. But I'd like to see more of my wife.
I'm proud of the way we've grown as an organization, big enough to be running successful campaigns all over the world, big enough to be helping spearhead the People's Climate March or playing our part in battling pipelines, mines, wells from Alberta to Australia—and big enough to be building the climate solutions and political will necessary to take on the power and money of the fossil fuel industry.
That size and complexity means we need a board chair who is as good at dealing with organizational budgets as carbon budgets. KC Golden will be taking over on an interim basis—he's a remarkable organizer from Seattle, and his big-picture thinking on what we really need to do to win this fight has been a guiding light for the climate movement for years.
And 350.org is blessed with an amazing staff, including the crew of then-young people with whom I launched the group back in 2007. They are less young now, and they've turned into some of the most talented organizers on the planet. Over the years, they've expanded our team to include some of the wisest and most passionate climate activists in the world. Our goal, always, has been to build campaigns that volunteers around the planet can make their own, and that's what we'll keep doing.
In truth, it's been the great joy of my working life to be a volunteer here at 350.org, just like all of you. I'm looking forward to the next 25 years—the quarter century that will decide whether we make progress enough to preserve our civilizations. Together we've built a movement; now, together, we'll deploy it to confront the greatest crisis we've ever faced. 2014 will be the hottest year in the planet's history; that means we have to make 2015 the politically hottest season the fossil fuel industry has ever come up against, and 2016 after that, and …
We have found our will to fight, and that gives us a fighting chance to win. I'm happy to be here in Stockholm accepting this prize on our behalf, but for me it will be the biggest honor of all simply to be shoulder to shoulder with you as we go into battle.
YOU MIGHT ALSO LIKE
Scientists Warn Leaders at Lima Climate Talks: Ocean Warming Drives Record Temperatures
Barbra Streisand: 'God Help Us!' Sen. Inhofe to Head Committee on Environment
EcoWatch Daily Newsletter
A verdant and productive urban garden in Havana. Susanne Bollinger / Wikimedia Commons
By Paul Brown
When countries run short of food, they need to find solutions fast, and one answer can be urban farming.
Trevor Noah appears on set during a taping of "The Daily Show with Trevor Noah" in New York on Nov. 26, 2018.
The Daily Show With Trevor Noah / YouTube screenshot
Rebecca Burgess came up with the idea of a fibersheds project to develop an eco-friendly, locally sourced wardrobe.
Nicolás Boullosa / CC BY 2.0
By Tara Lohan
If I were to open my refrigerator, the origins of most of the food wouldn't be too much of a mystery — the milk, cheese and produce all come from relatively nearby farms. I can tell from the labels on other packaged goods if they're fair trade, non-GMO or organic.
A television crew reports on Hurricane Dorian while waves crash against the Banana River sea wall. Paul Hennessy / SOPA Images / LightRocket / Getty Images
By Mark Hertsgaard and Kyle Pope
Some good news, for a change, about climate change: When hundreds of newsrooms focus their attention on the climate crisis, all at the same time, the public conversation about the problem gets better: more prominent, more informative, more urgent.
U.S. Senators Chris Coons (D-Del.) and Mike Braun (R-Ind.) met with Bill Gates on Nov. 7 to discuss climate change and ways to address the challenge.
Senator Chris Coons
The U.S. Senate's bipartisan climate caucus started with just two members, a Republican from Indiana and a Democrat from Delaware. Now it's up to eight members after two Democrats, one Independent and three more Republicans joined the caucus last week, as The Hill reported.
A timelapse video shows synthetic material and baby fish collected from a plankton sample from a surface slick taken off Hawaii's coast.
Honolulu Star-Advertiser / YouTube screenshot