Status on New York Fracking Decision
Sep. 10, 2012 07:57PM EST
Energy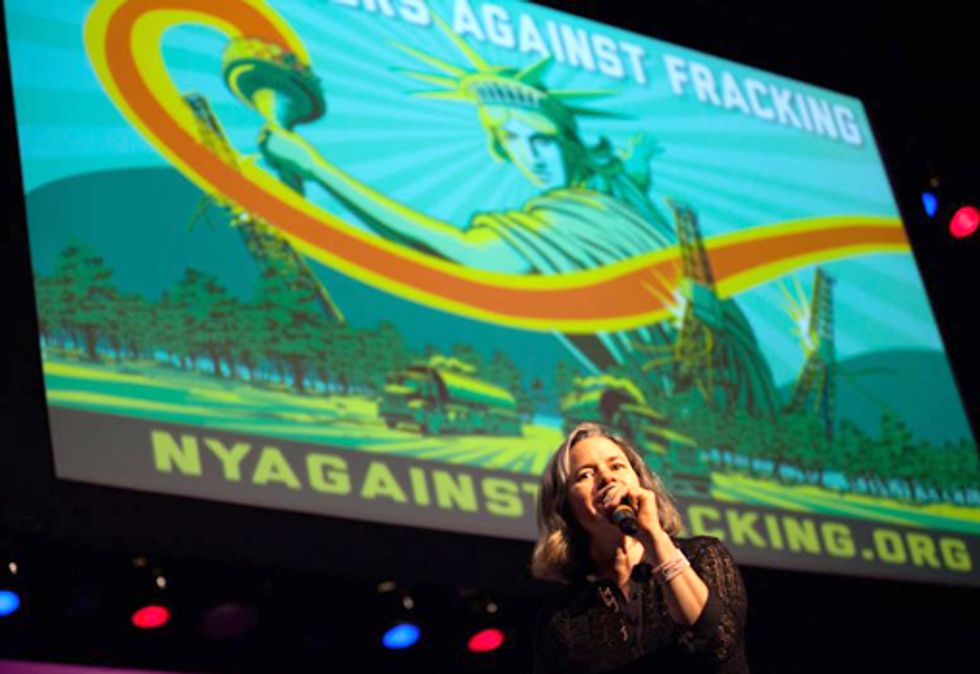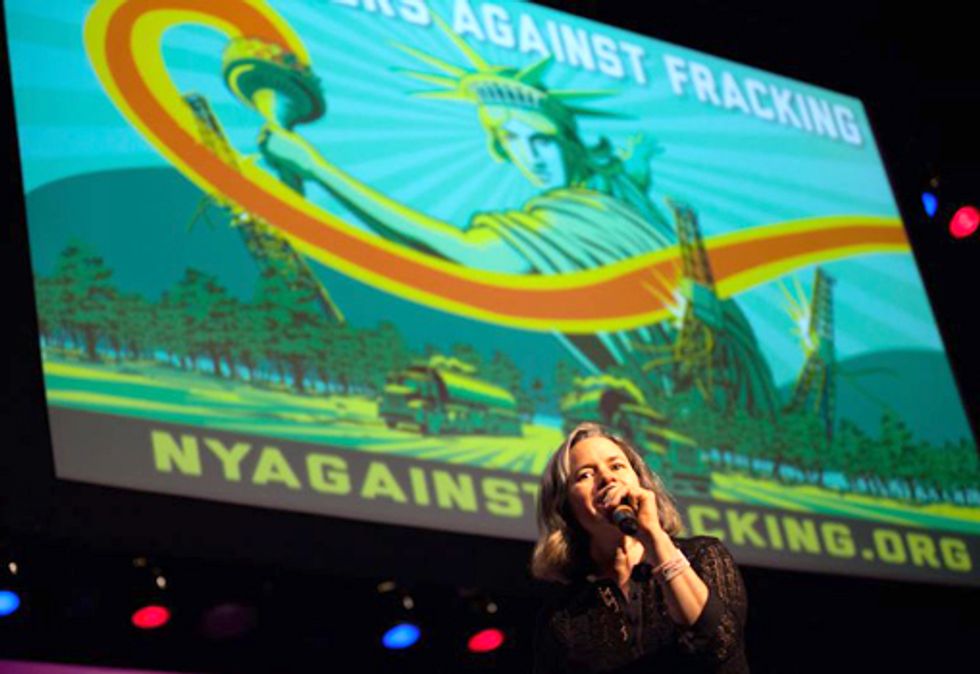 Today, Gov. Andrew Cuomo was interviewed on Fred Dicker's radio show on Talk 1300 AM in Albany, NY, speaking about the status and timeline of his decision regarding fracking in New York. He called the situation "very complicated" and that it "gets more complicated, not less," indicating that there is no pressure for an immediate decision about fracking.
Cuomo told Dicker, "When it's done, and when they're prepared—that's when we'll announce the decision."
"And, remember, the announcing of the decision is not going to be the conclusion," he said. "I promise you, there will be lawsuits, whatever the decision is. So the day right after the decision, there will be another press conference that says, now we're going to step two, which is a series of legal challenges and political challenges, and we're going to try to get federal legislation and state legislation. It's going to be an ongoing situation for a long, long time," continued Cuomo.
This is good news for New York's unprecedented and growing grassroots movement for a ban on fracking. It's an affirmation that pressure from the statewide movement is being felt. Earlier in the spring and summer, Cuomo and his staff had at various times stated that a decision was imminent. Now it seems that the reckless and irresponsible rush to frack has at least slowed and the power of New York's grassroots anti-fracking movement is giving the governor some pause.
New York's anti-fracking movement starting kicking it into high gear in May with a rally and concert for a ban on fracking featuring Mark Ruffalo, Melissa Leo, Natalie Merchant, dozens of phenomenal New York musicians and more than 1,000 New Yorkers. Since then, the movement has been keeping the pressure up with multiple statewide rallies, and hundreds of local elected officials, scientists and doctors sounding the alarm.
There have been ad campaigns, tens of thousands of phone calls, more than 200,000 statewide ban petitions delivered and a rapidly growing local prohibition movement that has now topped 135 municipalities. More than a thousand businesses have come out for a ban on fracking and more than 170 major celebrities launched Artists Against Fracking. Faith leaders have held vigils and farmers have taken time from their harvests to say that farming and fracking cannot mix. Virtually everywhere Gov. Cuomo has made appearances—from New York City to Albany to Syracuse—hundreds of citizens have showed up bearing signs with statements such as, "Don't Frack with New York" and "Governor Cuomo, we'll remember in 2014."
At the end of August, citizens from across the state descended on Albany for the "Don't Frack NY" rally and march. More than 1,500 citizens took Monday off of work to rally and march from the glistening Hudson River to the doors of the Capitol to call for a ban on fracking and take a solemn commitment—Pledge to Resist Fracking in New York—to do everything they can to "prevent the destruction and poisoning of New York's water, air, and food systems, on which life health, and economic prosperity all depend–including that of future generations."
This is only a small fraction of what the New York grassroots movement did this summer to encourage a fracking ban in their state. Local citizens have educated their communities, petitioned in their towns and their neighbors' towns, strategized, participated in trainings in nonviolent civil disobedience, and built the relationships and infrastructure that will catapult the movement a thousand times over should fracking be given the green light.
New Yorkers will not let the gas industry destroy their precious state by making people sick from contaminated air and water, pushing out local businesses and sustainable industries, or exacerbating climate change. Gov. Cuomo should listen to the growing grassroots movement, and evaluate the facts and ban fracking in New York State.
Using Gov. Cuomo's—and Bill McKibben's—phrase, fracking is the "gut check" issue of his governorship. He can either pioneer a path forward by banning fracking and have New York lead this nation with a 21st century energy policy that embraces renewable energy or he can take us back to the fossil fuel dark ages. If he chooses the latter, he may become the governor who poisoned New York, creating the greatest public health and environmental disaster in New York's history. Gov. Cuomo's decision on fracking will either mark him a hero and a national leader, or mark the end of his political career.
What's next? On Sept. 15, New Yorkers are rallying across the Southern Tier for NO NY Sacrifice Zones. On Sept. 22, there is an international movement for a ban on fracking with GLOBAL FRACKDOWN. There are already more than 200 events scheduled across the globe.
Visit EcoWatch's FRACKING page for more related news on this topic.
EcoWatch Daily Newsletter