This website uses cookies to ensure you get the best experience while browsing it. By clicking 'Got It' you're accepting these terms.
Startling Differences in Canadian Produce Pesticide Residue Levels
Dec. 09, 2011 09:15AM EST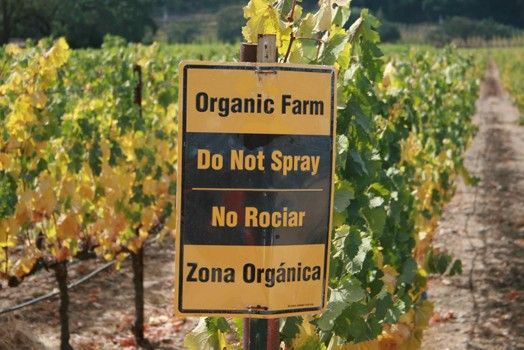 Consumers wishing to avoid chemical pesticide residues in food, water and on farms have a simple choice—organic products, the Canada Organic Trade Association (COTA) said Dec. 8. Repeated government samplings in North America and Europe have shown organic produce has much lower pesticides residues when compared to non-organic.
The Canadian Food Inspection Agency (CFIA) pesticide residue testing results made public this week support the claim that choosing organic reduces consumers' exposure to unwanted pesticides.
"We see that over 560 residues were found on non-organic apples, more than ten times the 52 found on organic apples. That would worry me if I weren't buying organic," said Matthew Holmes, executive director of COTA.
Consumers can now be assured that the government is monitoring organic products—both imports and domestic—thanks to the new Organic Products Regulations published in 2009 and fully implemented in June 2011. This new rule in Canada makes organic products the most regulated and inspected in the country, building on top of all other food safety and regulatory requirements.
"From the types of chemicals we see in this data, it's clear that this isn't a case of a farmer abusing the system, but originates from the types of chemical used on non-organic products in post-harvest situations, such as warehousing and shipping," Holmes said.
As CFIA integrates the new organic rules into its existing testing and inspection systems, it will be able to monitor these sorts of occurrences in the future and find out where they might be happening, to minimize this type of exposure for organic products in the future.
However, Holmes adds, "It's not too surprising that we're seeing some trace amounts of chemical residues. We cannot overlook the fact that these chemicals from industrial agriculture are present in our water, air and soil—that's why organic agriculture is offering consumers another choice—one that does not contribute to this toxic load in our environment and in our population."
For more information, click here.
—————
The Canada Organic Trade Association is the membership-based trade association for the organic sector in Canada, representing growers, shippers, processors, certifiers, farmers' associations, distributors, importers, exporters, consultants, retailers and others in the organic value chain. COTA's mission is to promote and protect the growth of organic trade to benefit the environment, farmers, the public and the economy.
EcoWatch Daily Newsletter
Smog over Los Angeles. Westend61 / Getty Images
After four decades of improving air quality, the U.S. has started to take a step backwards, as the number of polluted days has ticked upwards over the last two years, the Associated Press reported.
Photobos / iStock / Getty Images
Governors in Vermont and Maine signed bills on Monday that will ban plastic bags in their states next year, The Hill reported.
The Maine ban will go into effect next Earth Day, April 22, 2020. The Vermont ban, which extends beyond plastic bags and is the most comprehensive plastics ban so far, will go into effect in July 2020. The wait time is designed to give businesses time to adjust to the ban.
picture-alliance / AP Images / D. Goldman
By Daniel Moattar
Eastern Kentucky's hills are interrupted by jarring flats of bare rock: the aftermath of mountaintop removal mining, which uses explosives to destroy and harvest coal-rich peaks.
By Molly Taft
Lisa Marshall isn't your typical activist. For one thing, she's not into crowds. "I don't really like rallies," Marshall, a mom of three from upstate New York, said. "They're a little stressful — not my favorite thing."

An oil drilling site in a residential area of Los Angeles, California on July 16, 2014.
Faces of Fracking / Flickr
By Jake Johnson
A comprehensive analysis of nearly 1,500 scientific studies, government reports, and media stories on the consequences of fracking released Wednesday found that the evidence overwhelmingly shows the drilling method poses a profound threat to public health and the climate.

sonsam / iStock / Getty Images
By Grace Francese
A new Environmental Working Group (EWG) study published in Environmental Research found that nitrate, one of the most common contaminants of drinking water, may cause up to 12,594 cases of cancer per year, but that's not its only danger: It can pose unique health risks to children.
Melt water from Everest's Khumbu glacier. Ed Giles / Getty Images
EPA Administrator Andrew Wheeler signs his replacement for the Clean Power Plan. Win McNamee / Getty Images