This website uses cookies to ensure you get the best experience while browsing it. By clicking 'Got It' you're accepting these terms.
Startling Differences in Canadian Produce Pesticide Residue Levels
Dec. 09, 2011 09:15AM EST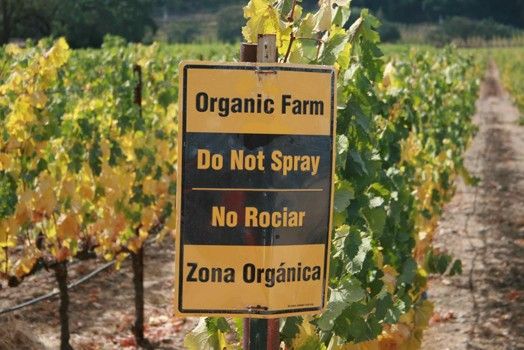 Consumers wishing to avoid chemical pesticide residues in food, water and on farms have a simple choice—organic products, the Canada Organic Trade Association (COTA) said Dec. 8. Repeated government samplings in North America and Europe have shown organic produce has much lower pesticides residues when compared to non-organic.
The Canadian Food Inspection Agency (CFIA) pesticide residue testing results made public this week support the claim that choosing organic reduces consumers' exposure to unwanted pesticides.
"We see that over 560 residues were found on non-organic apples, more than ten times the 52 found on organic apples. That would worry me if I weren't buying organic," said Matthew Holmes, executive director of COTA.
Consumers can now be assured that the government is monitoring organic products—both imports and domestic—thanks to the new Organic Products Regulations published in 2009 and fully implemented in June 2011. This new rule in Canada makes organic products the most regulated and inspected in the country, building on top of all other food safety and regulatory requirements.
"From the types of chemicals we see in this data, it's clear that this isn't a case of a farmer abusing the system, but originates from the types of chemical used on non-organic products in post-harvest situations, such as warehousing and shipping," Holmes said.
As CFIA integrates the new organic rules into its existing testing and inspection systems, it will be able to monitor these sorts of occurrences in the future and find out where they might be happening, to minimize this type of exposure for organic products in the future.
However, Holmes adds, "It's not too surprising that we're seeing some trace amounts of chemical residues. We cannot overlook the fact that these chemicals from industrial agriculture are present in our water, air and soil—that's why organic agriculture is offering consumers another choice—one that does not contribute to this toxic load in our environment and in our population."
For more information, click here.
—————
The Canada Organic Trade Association is the membership-based trade association for the organic sector in Canada, representing growers, shippers, processors, certifiers, farmers' associations, distributors, importers, exporters, consultants, retailers and others in the organic value chain. COTA's mission is to promote and protect the growth of organic trade to benefit the environment, farmers, the public and the economy.
EcoWatch Daily Newsletter
Large food companies are following in the footsteps of fast-food restaurants such as Burger King and KFC by offering meat alternatives. Getty Images
By Elizabeth Pratt
Hormel, Kellogg's, and Kroger are among the large companies now planning to offer "fake meat" products at grocery stores.
Experts say the trend toward plant-based meats coincides with consumers' desires to eat less meat.
However, experts urge consumers to closely check package labels as a product isn't necessarily healthy just because it's described as plant-based.
In grocery stores and fast-food outlets around the U.S., a revolution is taking place.
Colombia rainforest. Marcel Oosterwijk / CC BY-SA 2.0
Many of us think of the Amazon as an untouched wilderness, but people have been thriving in these diverse environments for millennia. Due to this long history, the knowledge that Indigenous and forest communities pass between generations about plants, animals and forest ecology is incredibly rich and detailed and easily dwarfs that of any expert.
picture-alliance / Newscom / R. Ben Ari
By Wesley Rahn
Plastic byproducts were found in 97 percent of blood and urine samples from 2,500 children tested between 2014 and 2017, according to a study by the German Environment Ministry and the Robert Koch Institute.

Pexels
Medically reviewed by Daniel Bubnis, MS, NASM-CPT, NASE Level II-CSS
Hot yoga has become a popular exercise in recent years. It offers many of the same benefits as traditional yoga, such as stress reduction, improved strength, and flexibility.
Lara Hata / iStock / Getty Images
By SaVanna Shoemaker, MS, RDN, LD
Rice is a staple in many people's diets. It's filling, inexpensive, and a great mild-tasting addition to flavorful dishes.
An image of the trans-alaskan oil pipeline that carries oil from the northern part of Alaska all the way to valdez. This shot is right near the arctic national wildlife refuge. kyletperry / iStock / Getty Images Plus
The Trump administration has initialized the final steps to open up nearly 1.6 million acres of the protected Alaskan National Wildlife Refuge to allow oil and gas drilling.