This website uses cookies to ensure you get the best experience while browsing it. By clicking 'Got It' you're accepting these terms.
Starbucks, Wake Up and Smell the Coffee: Palm Oil Is Destroying Our Planet
Dec. 18, 2015 09:42AM EST
Food
Starbucks has a bigger problem than the controversy over its new red holiday cup. The company is still buying palm oil and other agricultural products that might be linked to tropical forest destruction. Many scientists, environmental groups and labor organizations aren't happy about it.
Thursday, that coalition sent a letter to Starbucks CEO Howard Schultz urging him to strengthen his company's procurement policy to ensure it doesn't contribute to deforestation, a significant cause of global warming. The commodities in question include wood, paper products and palm oil, an ingredient in a number of Starbucks menu items, including its Java Chip Frappuccino drink and Cranberry Bliss Bar dessert.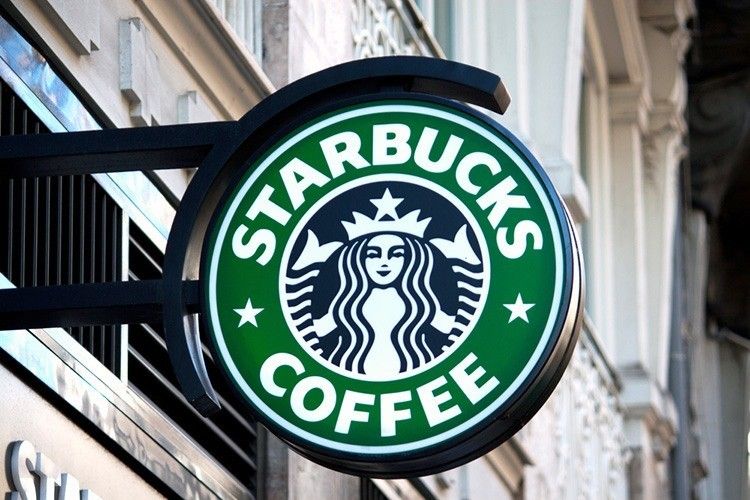 Photo credit: Shutterstock
The signatories on the letter include the Center for International Policy, Forest Heroes, the International Labor Rights Forum, Rainforest Action Network, Rainforest Foundation Norway, Sierra Club, SumOfUs and Union of Concerned Scientists. In addition to the letter, more than 300,000 consumers have petitioned Starbucks to go deforestation-free.
"Starbucks likes to promote itself as a responsible corporate citizen, but it lags far behind consumer and industry standards for protecting forests," Lael Goodman, a Union of Concerned Scientists analyst, said. "To maintain its do-gooder reputation, Starbucks should permanently sever any connection to forest destruction by adopting a strong procurement policy that clearly spells out a timetable for implementation."
The company currently has a weak procurement commitment for palm oil, which comes mainly from Southeast Asia. Irresponsible growers there routinely destroy tropical forests and peatlands for plantations, producing fires that emit tons of carbon pollution. They also threaten the health of area residents, and endanger elephants, orangutans and tigers. This year, the haze from annual agricultural fires is the worst in 20 years, affecting more than 43 million people across the region. There have been 19 haze-related deaths in Indonesia so far and hundreds of thousands of people have developed acute lung infections. But that's not all. Besides the damage the fires do to public health and the environment, plantation owners all too often appropriate land from local communities and exploit child and immigrant labor.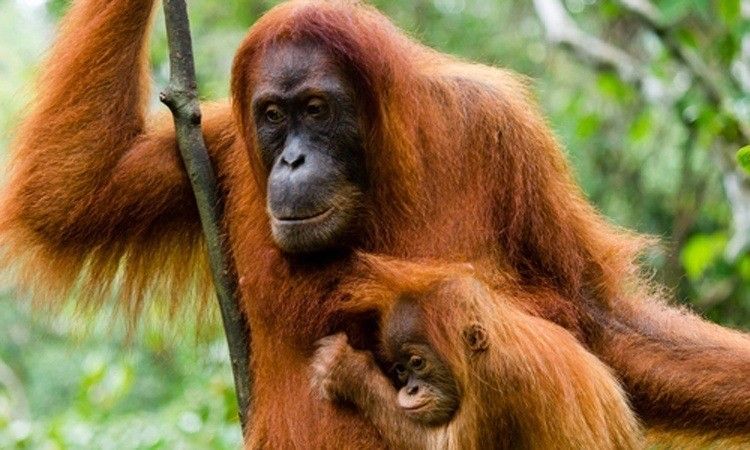 Photo credit: Shutterstock
In July, after receiving a 10 out of a potential score of 100 in Union of Concerned Scientists's 2015 Palm Oil Scorecard and pressure from consumers, Starbucks responded. It promised "a stronger focus" on preserving forests and peatlands.
The company's pledge didn't impress the coalition. Its letter points out that "'a stronger focus' falls well short of the industry standard of a strict 'No Deforestation, No Peat and No Exploitation' palm oil sourcing policy and time-bound implementation plan." Other fast food chains, including Dunkin' Brands, McDonald's and Yum! Brands—owner of KFC, Pizza Hut and Taco Bell—have adopted zero-deforestation procurement policies.
Starbucks also vowed to only buy palm oil certified by the Roundtable on Sustainable Palm Oil (RSPO), but the company acknowledges that RSPO certification is insufficient.
Indeed, RSPO standards address a number of key issues, such as pesticide use and labor conditions, but don't go far enough to protect the climate. RSPO certification, for example, still allows producers to clear forests and peatlands to create or expand plantations. Only pristine and primary forests are completely off-limits. The standards also don't restrict carbon emissions from plantation development. They only offer guidelines for reporting emissions from forest conversion.
Finally, Starbucks made a commitment "to pursuing zero net deforestation across our supply chain," meaning for all of the products it buys, not only palm oil. That didn't sit well with the coalition, either—for good reason.
The word "pursuing," as the coalition letter points out, lacks specificity. What is needed, the letter says, is a firm timetable for achieving that goal. Perhaps even more important, "zero net deforestation means that Starbucks is willing to do business with a company that clears forests, so long as it plants saplings elsewhere. Applying this approach to tropical forests would send even more [carbon] pollution into the atmosphere."
Starbucks' brand is "synonymous with sustainability and innovation," the letter reads. "We are sure that Starbucks ... does not wish to be further associated with these problematic issues."
Coincidentally, now is a convenient time for Starbucks to adopt a deforestation-free palm oil policy. As it turns out, most globally traded palm oil will be covered by deforestation-free commitments by the beginning of next year. So, Starbucks, wake up and smell the coffee.
YOU MIGHT ALSO LIKE
Aziz Ansari Blasts Factory Farming for Cruelty to Chickens
AP Investigation: Supermarkets Selling Shrimp Peeled by Slaves
'Top Chef' Guest Star José Andrés Challenges Contestants to Cook With Solar-Powered Stoves
Thirsty (And Illegal) Pot Farms Stealing Water Amid California's Epic Drought
EcoWatch Daily Newsletter
Flames and smoke are seen billowing from the roof at Notre-Dame Cathedral on April 15 in Paris, France. Veronique de Viguerie / Getty Images
When Paris's Notre Dame caught fire on April 15, the flames threatened more than eight centuries of culture and history. The fire evoked shock, horror and grief worldwide. While the cathedral burned, French President Emmanuel Macron expressed determination to rebuild what the French regard as a sacred site.
An artist's impression of NASA's InSight lander on Mars. NASA / JPL-CALTECH
Scientists have likely detected a so-called marsquake — an earthquake on Mars — for the first time, The National Aeronautics and Space Administration (NASA) announced on Tuesday.
Hero Images / Getty Images
Across the political aisle, a majority of American parents support teaching climate change in schools even though most teachers currently do not.
By Andrea Germanos
Lawyer and visionary thinker Polly Higgins, who campaigned for ecocide to be internationally recognized as a crime on par with genocide and war crimes, died Sunday at the age of 50.
She had been diagnosed with an aggressive cancer last month and given just weeks to live.
The Anopheles stephensi mosquito, which carries malaria. CDC / Jim Gathany
The world's first malaria vaccine was launched in Malawi on Tuesday, NPR reported. It's an important day in health history. Not only is it the first malaria vaccine, it's the first vaccine to target any human parasite.
Ice-rich permafrost has been exposed due to coastal erosion, National Petroleum Reserve, Alaska. Brandt Meixell / USGS
By Jake Johnson
An alarming study released Tuesday found that melting Arctic permafrost could add nearly $70 trillion to the global cost of climate change unless immediate action is taken to slash carbon emissions.
According to the new research, published in the journal Nature Communications, melting permafrost caused by accelerating Arctic warming would add close to $70 trillion to the overall economic impact of climate change if the planet warms by 3°C by 2100.
Jeff Reed / NYC Council
The New York City Council last week overwhelmingly passed one of the most ambitious and innovative legislative packages ever considered by any major city to combat the existential threat of climate change.