Stanford Professor on Letterman: Powering Entire World on Renewable Energy No Problem
Oct. 25, 2013 10:26AM EST
Business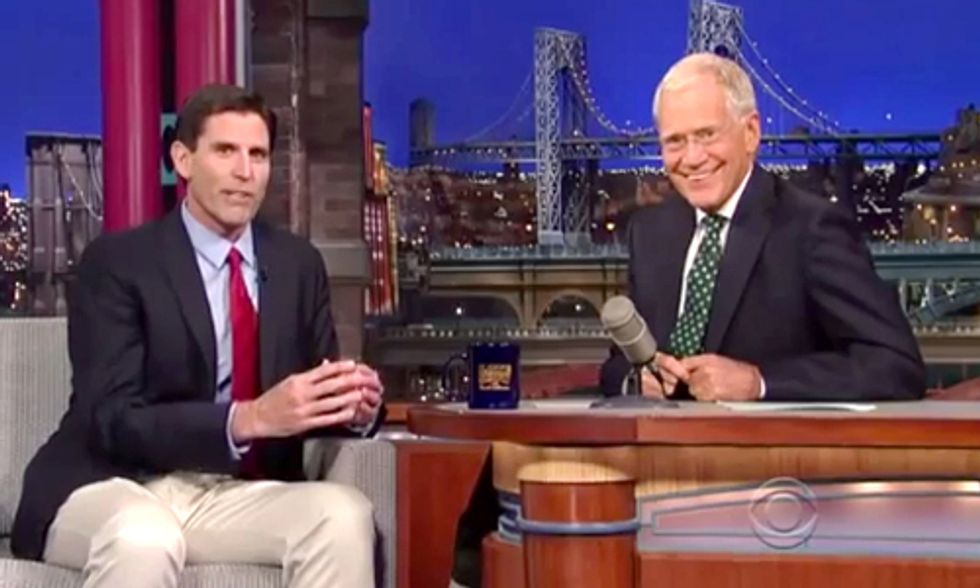 A Stanford University professor used a late-night television appearance earlier this month to do more than just advocate renewable energy. Mark Jacobson suggested that the entire world could easily live off renewable energy.
"There's enough wind to power the entire world, for all purposes, around seven times over," the professor of civil and environmental engineering told David Letterman. "Solar, about 30 times over, in high-solar locations worldwide."
Jacobson said a good starting point would be in the U.S., where he believes the world's largest untapped resource of offshore wind energy exists on the East Coast. Jacobson, the director of Stanford's Atmosphere/Energy program, told the audience that he is working on "science-based plans to eliminate global warming" because 2.5 million to 4 million deaths take place each year due to air pollution.
Early on, Letterman posed one of the most pressing questions regarding a shift to renewables: "How do we motivate the fossil fuel people—the gas, and oil people—of this country to stop what they are doing? ... They're not going to give up this multi-billion dollar industry."
Jacobson responded, "We really do need policies put in place. Right now, the fossil fuel industry gets a lot of subsidies. Wind and solar also get subsidies, but not quite as much in aggregate.
"Policies need to be shifted toward wind, solar, geothermal and electric cars."
Watch the attached to video to learn about Jacobson's plan and why he believes "everything's going to be OK."
EcoWatch Daily Newsletter
Recent Stories from EcoWatch