This website uses cookies to ensure you get the best experience while browsing it. By clicking 'Got It' you're accepting these terms.
Stand Up To Carcinogens For Kids
Jan. 02, 2012 06:18AM EST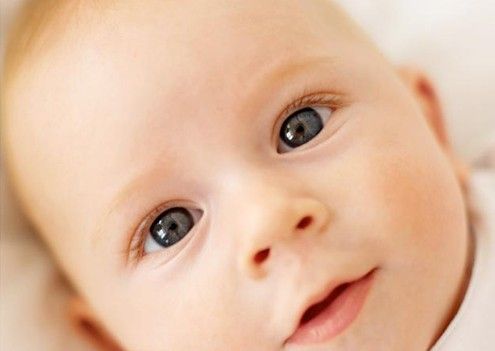 by Rachel Lincoln Sarnoff
In December, CNN reported the death of Saoirse Fitzgerald, the one-year-old girl who—alongside her mother, Kezia—had battled cancer. This heartbreaking story serves to remind all of us at Healthy Child Healthy World why we're here—to honor the memory Colette Chuda, the five-year-old girl whose tragic death from pediatric cancer inspired the formation of our organization 20 years ago. Our goal then, and today, is to inspire parents to create healthier homes and communities free of environmental toxicants linked to cancer, among other serious health problems.
But inspiration may no longer be enough. Current data shows that every sixty minutes, a child is diagnosed with cancer and every six hours, a child will lose her battle to cancer. Cases of pediatric cancer have increased 30 percent over the last 30 years, to the point that cancer is now the nation's leading cause of death by disease in children.
WHY DO KIDS GET CANCER?
Scientists believe that a combination of genetic and environmental factors cause cancer. In the U.S., the American Cancer Society estimates that 75 percent of cancers are caused by environmental factors. On a global scale, one in five cases of cancer are attributable to the environment, according to the World Health Organization. Both organizations cite preventable environmental factors such as chemicals, radiation and airborne particles as carcinogenic.
In pediatric cancer cases, evidence clearly links these factors—For example, an evaluation of epidemiologic pediatric cancer studies between 1970 and 1996 found pesticides "strongly associated" with childhood leukemia and brain cancers. However, there is still much to be learned about the specific risk factors and causes of pediatric cancer. One area of research found that transplacental exposures—in which the mother conveys toxicants to the embryo or fetus through the placenta— during critical windows of development can alter DNA in cells to set up the physiology for carcinogenesis (or oncogenesis), the process by which normal cells are transformed into cancer cells.
PRESIDENTIAL POSITIONING
The 2008-2009 annual President's Cancer Panel Report, released in May 2010, stated:
"The true burden of environmentally induced cancer has been grossly underestimated. With nearly 80,000 chemicals on the market in the United States, many of which are used by millions of Americans in their daily lives and are understudied and largely unregulated, exposure to potential environmental carcinogens is widespread…The Panel urges [President Obama] most strongly to use the power of [his] office to remove the carcinogens and other toxins from our food, water, and air that needlessly increase health care costs, cripple our Nation's productivity, and devastate American lives."
In terms of preventing pediatric cancer, the Panel acknowledged that "children are far more susceptible to damage from environmental carcinogens and endocrine disrupting compounds than adults, and recommended that parents and child care providers choose foods, house and garden products, play spaces, toys, medicines and medical tests that will minimize children's exposure to toxics. Ideally, parents should avoid exposure to endocrine-disrupting chemicals and known or suspected carcinogens prior to a child's conception and throughout pregnancy and early life, when risk of damage is greatest."
THE CHEMICAL CONNECTION
Today, environmental carcinogens are everywhere. A National Institutes of Health report released last year—which was delayed four years by chemical industry lobbyists, according to the New York Times—newly established 240 substances as causing cancer, including commonly identified carcinogens such as tobacco smoke and asbestos.
Yet even dioxin, the single most potent synthetic carcinogen identified by scientists—targeted for international phase-out by a treaty signed by more than 170 nations across the world—isn't regulated by our government. Dioxin is stored in animal fat, ingested when people consume fatty foods and passes through the placenta to fetuses. According to the Center for Health, Environment and Justice, every American now has measurable levels of chemicals in his or her body.
A U.S. Environmental Protection Agency (EPA) review of dioxin that began in 1985 has been delayed for more than 20 years. Although the EPA announced last year that its assessment would be released this month, industry lobbyists—most recently the American Farm Bureau Federation and the American Feed Industry Association—have protested the release of this information, arguing that releasing it would panic consumers, according to Greenwire.
TAKE A STAND
We have to take a stand. We need to know the truth about carcinogens in order to protect our kids. That's why today we're asking parents to urge the EPA to release the dioxin assessment this month, on schedule.
The dioxin petition kicks off a year of action focused on including environmental factors in the assessment of pediatric cancer. We're standing up for Saoirse and Colette, the thousands of children who are battling pediatric cancer today, and others who will begin the fight tomorrow.
They deserve better. They deserve a world free of carcinogenic chemicals. And we deserve to know how to protect them. Will you join us?
To help strengthen America's toxic chemical standards, click here.
For more information, click here.
EcoWatch Daily Newsletter
Artist's conception of solar islands in the open ocean. PNAS
Millions of solar panels clustered together to form an island could convert carbon dioxide in seawater into methanol, which can fuel airplanes and trucks, according to new research from Norway and Switzerland and published in the Proceedings of the National Academy of Sciences journal, PNAS, as NBC News reported. The floating islands could drastically reduce greenhouse gas emissions and dependence on fossil fuels.
Marcos Alves / Moment Open / Getty Images
More than 40 percent of insects could go extinct globally in the next few decades. So why did the U.S. Environmental Protection Agency (EPA) last week OK the 'emergency' use of the bee-killing pesticide sulfoxaflor on 13.9 million acres?
EcoWatch teamed up with Center for Biological Diversity via EcoWatch Live on Facebook to find out why. Environmental Health Director and Senior Attorney Lori Ann Burd explained how there is a loophole in the The Federal Insecticide, Fungicide, and Rodenticide Act under section 18, "that allows for entities and states to request emergency exemptions to spraying pesticides where they otherwise wouldn't be allowed to spray."
Simple swaps that cut down on kitchen trash.
Sponsored
By Kayla Robbins
Along with the bathroom, the kitchen is one of the most daunting areas to try and make zero waste.
View of downtown Miami, Florida from Hobie Island on Feb. 2, 2019.
Michael Muraz / Flickr
The Democratic candidates for president descended upon Miami for a two-night debate on Wednesday and Thursday. Any candidate hoping to carry the state will have to make the climate crisis central to their campaign, as The New York Times reported.
By Sharon Kelly
On Monday, the Wall Street Journal featured a profile of Scott Sheffield, CEO of Pioneer Natural Resources, whose company is known among investors for its emphasis on drawing oil and gas from the Permian basin in Texas using horizontal drilling and hydraulic fracturing, or fracking.
Pexels
By Craig K. Chandler
The federal government has available to it, should it choose to use them, a wide range of potential climate change management tools, going well beyond the traditional pollution control regulatory options. And, in some cases (not all), without new legislative authorization.
Denis Poroy / Getty Images
By Dan Gray
Processed foods, in their many delicious forms, are an American favorite.
But new research shows that despite increasing evidence on just how unhealthy processed foods are, Americans have continued to eat the products at the same rate.
By Sarah Steffen
With a profound understanding of their environmental surroundings, indigenous communities around the world are often cited as being pivotal to tackling climate change.