This website uses cookies to ensure you get the best experience while browsing it. By clicking 'Got It' you're accepting these terms.
Stand Up To Carcinogens For Kids
Jan. 02, 2012 06:18AM EST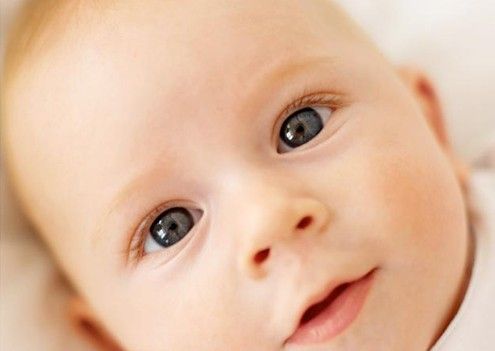 by Rachel Lincoln Sarnoff
In December, CNN reported the death of Saoirse Fitzgerald, the one-year-old girl who—alongside her mother, Kezia—had battled cancer. This heartbreaking story serves to remind all of us at Healthy Child Healthy World why we're here—to honor the memory Colette Chuda, the five-year-old girl whose tragic death from pediatric cancer inspired the formation of our organization 20 years ago. Our goal then, and today, is to inspire parents to create healthier homes and communities free of environmental toxicants linked to cancer, among other serious health problems.
But inspiration may no longer be enough. Current data shows that every sixty minutes, a child is diagnosed with cancer and every six hours, a child will lose her battle to cancer. Cases of pediatric cancer have increased 30 percent over the last 30 years, to the point that cancer is now the nation's leading cause of death by disease in children.
WHY DO KIDS GET CANCER?
Scientists believe that a combination of genetic and environmental factors cause cancer. In the U.S., the American Cancer Society estimates that 75 percent of cancers are caused by environmental factors. On a global scale, one in five cases of cancer are attributable to the environment, according to the World Health Organization. Both organizations cite preventable environmental factors such as chemicals, radiation and airborne particles as carcinogenic.
In pediatric cancer cases, evidence clearly links these factors—For example, an evaluation of epidemiologic pediatric cancer studies between 1970 and 1996 found pesticides "strongly associated" with childhood leukemia and brain cancers. However, there is still much to be learned about the specific risk factors and causes of pediatric cancer. One area of research found that transplacental exposures—in which the mother conveys toxicants to the embryo or fetus through the placenta— during critical windows of development can alter DNA in cells to set up the physiology for carcinogenesis (or oncogenesis), the process by which normal cells are transformed into cancer cells.
PRESIDENTIAL POSITIONING
The 2008-2009 annual President's Cancer Panel Report, released in May 2010, stated:
"The true burden of environmentally induced cancer has been grossly underestimated. With nearly 80,000 chemicals on the market in the United States, many of which are used by millions of Americans in their daily lives and are understudied and largely unregulated, exposure to potential environmental carcinogens is widespread…The Panel urges [President Obama] most strongly to use the power of [his] office to remove the carcinogens and other toxins from our food, water, and air that needlessly increase health care costs, cripple our Nation's productivity, and devastate American lives."
In terms of preventing pediatric cancer, the Panel acknowledged that "children are far more susceptible to damage from environmental carcinogens and endocrine disrupting compounds than adults, and recommended that parents and child care providers choose foods, house and garden products, play spaces, toys, medicines and medical tests that will minimize children's exposure to toxics. Ideally, parents should avoid exposure to endocrine-disrupting chemicals and known or suspected carcinogens prior to a child's conception and throughout pregnancy and early life, when risk of damage is greatest."
THE CHEMICAL CONNECTION
Today, environmental carcinogens are everywhere. A National Institutes of Health report released last year—which was delayed four years by chemical industry lobbyists, according to the New York Times—newly established 240 substances as causing cancer, including commonly identified carcinogens such as tobacco smoke and asbestos.
Yet even dioxin, the single most potent synthetic carcinogen identified by scientists—targeted for international phase-out by a treaty signed by more than 170 nations across the world—isn't regulated by our government. Dioxin is stored in animal fat, ingested when people consume fatty foods and passes through the placenta to fetuses. According to the Center for Health, Environment and Justice, every American now has measurable levels of chemicals in his or her body.
A U.S. Environmental Protection Agency (EPA) review of dioxin that began in 1985 has been delayed for more than 20 years. Although the EPA announced last year that its assessment would be released this month, industry lobbyists—most recently the American Farm Bureau Federation and the American Feed Industry Association—have protested the release of this information, arguing that releasing it would panic consumers, according to Greenwire.
TAKE A STAND
We have to take a stand. We need to know the truth about carcinogens in order to protect our kids. That's why today we're asking parents to urge the EPA to release the dioxin assessment this month, on schedule.
The dioxin petition kicks off a year of action focused on including environmental factors in the assessment of pediatric cancer. We're standing up for Saoirse and Colette, the thousands of children who are battling pediatric cancer today, and others who will begin the fight tomorrow.
They deserve better. They deserve a world free of carcinogenic chemicals. And we deserve to know how to protect them. Will you join us?
To help strengthen America's toxic chemical standards, click here.
For more information, click here.
EcoWatch Daily Newsletter
Ryan Hagerty / USFWS
It's become a familiar story with the Trump administration: Scientists write a report that shows the administration's policies will cause environmental damage, then the administration buries the report and fires the scientists.
A coalition of some of the largest environmental groups in the country joined forces to file a lawsuit in federal court challenging the Trump administration's maneuver to weaken the Endangered Species Act.
beyond foto / Getty Images
By Kimberly Holland
Children who eat a lot of gluten in their earliest years may have an increased risk of developing celiac disease and gluten intolerance, according to a new study published in JAMATrusted Source.
Joe Raedle / Getty Images
By Jake Johnson
Calling the global climate crisis both the greatest threat facing the U.S. and the greatest opportunity for transformative change, Sen. Bernie Sanders unveiled today a comprehensive Green New Deal proposal that would transition the U.S. economy to 100 percent renewable energy and create 20 million well-paying union jobs over a decade.
The Parties to CITES agreed to list giraffes on Appendix II of the Convention on International Trade in Endangered Species (CITES) today at the World Wildlife Conference or CoP18 in Geneva. Such protections will ensure that all giraffe parts trade were legally acquired and not sourced from the poached giraffes trade and will require countries to make non-detriment findings before allowing giraffe exports. The listing will also enable the collection of international trade data for giraffes that might justify greater protections at both CITES and other venues in the future.

The WHO stressed that more research is needed on the potential health risks of microplastic ingestion. luchschen / iStock / Getty Images Plus
The UN's health agency on Thursday said that microplastics contained in drinking water posed a "low" risk at their current levels.
However, the World Health Organization (WHO) — in its first report on the potential health risks of microplastic ingestion — also stressed more research was needed to reassure consumers.
Brazil's right-wing President Jair Bolsonaro is giving President Trump a run for his money in the alternative facts department.
Washington Gov. Jay Inslee, who made solving the climate crisis the center of his presidential campaign, is dropping out of the 2020 Democratic primary race.