Sri Lanka Bans Monsanto Herbicide After Report Suggests Link to Deadly Kidney Disease
Mar. 21, 2014 01:45PM EST
Health + Wellness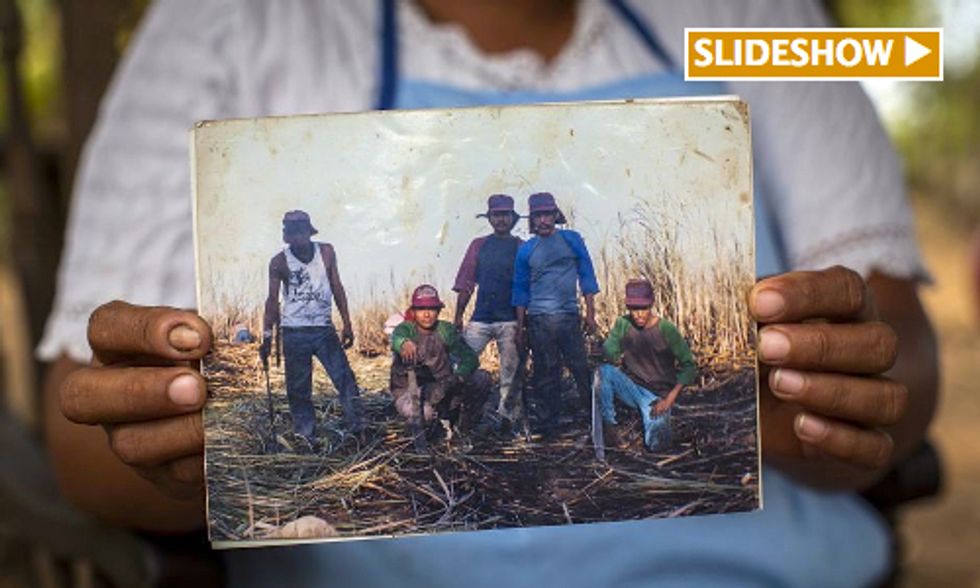 In an abrupt and surprising turn, Sri Lanka has ordered a ban on glyphosate, the active ingredient in Monsanto's top-selling herbicide Roundup, due to concerns the chemical may be linked to a mysterious kidney disease that has killed scores of agricultural workers, according to the Center for Public Integrity.
The announcement came last week after a recent International Journal of Environmental Research and Public Health study found glyphosate was the likely culprit for the illness, known as fatal chronic kidney disease of unknown origin (CKDu).
"An investigation carried out by medical specialists and scientists has revealed that kidney disease was mainly caused by glyphosate," Special Projects Minister S.M Chandrasena told reporters in Sri Lanka. "President Mahinda Rajapaksa has ordered the immediate removal of glyphosate from the local market soon after he was told of the contents of the report."
The paper, Glyphosate, Hard Water and Nephrotoxic Metals: Are They the Culprits Behind the Epidemic of Chronic Kidney Disease of Unknown Etiology in Sri Lanka?, did not offer new scientific evidence, however, it did lay out a detailed theory suggesting that the use of glyphosate in areas with heavy metals in the drinking water can lead to CKDu.
The researchers propose glyphosate becomes extremely toxic to the kidneys when it's combined with "hard" water or metals like arsenic and cadmium, either naturally present in the soil or added externally through the spread of fertilizer.
Roundup is the top selling herbicide in the world, and Monsanto said the newest study is built upon an untested theory instead of hard data.
For more than two years, the International Consortium of Investigative Journalists has examined the kidney disease that has killed tens of thousands of agricultural workers in Central America, Sri Lanka and India.
In fact, CKDu, a disease which is almost completely treatable in wealthier countries, has killed more people in El Salvador and Nicaragua than diabetes, AIDS and leukemia combined, over the last five years on record, reports Center for Public Integrity.
The legislature in El Salvador approved a ban on dozens of agrochemicals including glyphosate last September, but the proposal has so far not been signed into law.
Visit EcoWatch's HEALTH page for more related news on this topic.
EcoWatch Daily Newsletter
Related Articles from EcoWatch