This website uses cookies to ensure you get the best experience while browsing it. By clicking 'Got It' you're accepting these terms.
Soper Farms Triples Net Income Switching From GMO Crops to Organic
Nov. 21, 2015 10:40AM EST
Food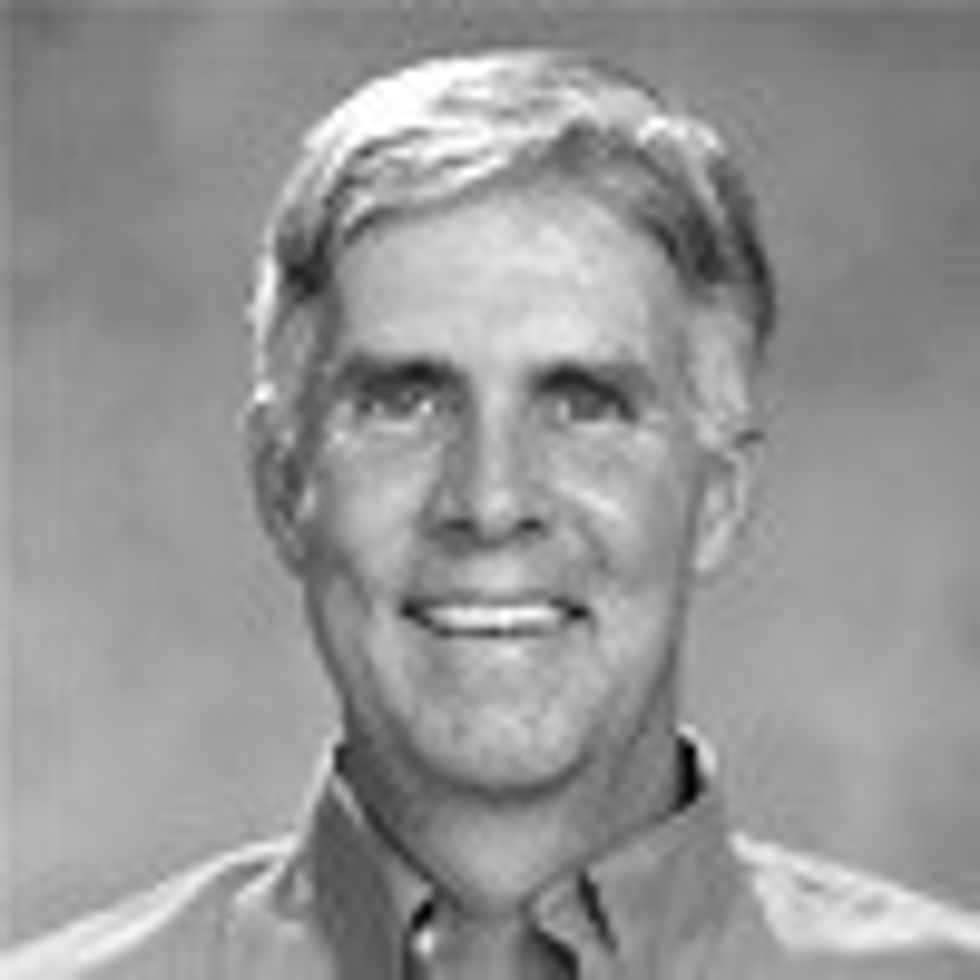 Making the transition from conventional to organic farming can be a big leap, but Harn Soper will tell you—based on experience—that it is worth it in terms of better crops, soil and financial returns. Soper, a member of a four-generation Iowa farming family, is so convinced of organic farming's value that he has launched a fund, Sustainable Farm Partners, to increase organic farming in Iowa.
Based in Emmetsburg, Iowa, Soper Farms is a century farm, having been in the family for more than 100 years. Both Harn's grandfather and father farmed the land. Today Soper Farms, Inc. spans four generations with 73 family stockholders and 17 family board members, including Harn.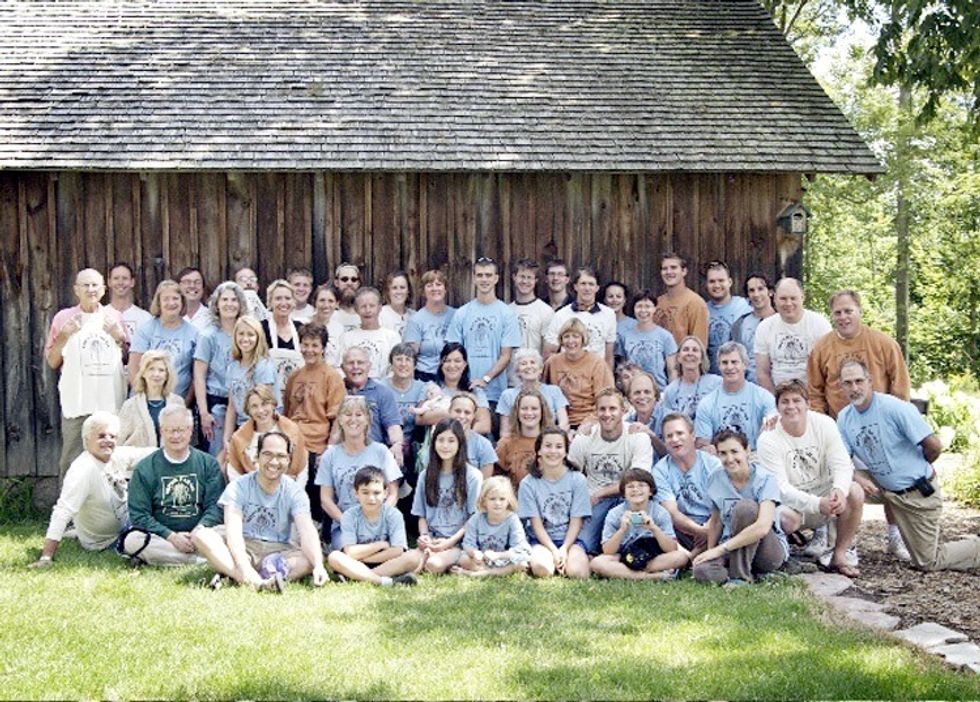 After working for 30 years as an entrepreneur in California's Silicon Valley, Harn returned to manage the farms in 2007. At the time, the farms were producing genetically modified corn and soybeans. But that was about to change.
Tripled Net Income Switching from GMO to Organic
The Soper family voted to transition the farms, which comprise about 800 acres, to organic, starting in 2010.
"When we decided to go into organics it was unanimous," Harn says.
After unsuccessful attempts to grow organic vegetables and raise grass-fed beef on a large scale, the Sopers decided to focus on row crops, such as corn, which they had grown successfully in the past. They began the three-year transition to organic by growing oats, alfalfa, and clover in the first two years, followed by corn in the third.
"We focused on soil restoration," Harn says.
Soper Farms leased its land to organic farm operators as part of a crop share arrangement where the Sopers and farmers shared revenue generated from the crops.
Net income from the first two years of the transition, 2010 and 2011, averaged $134 per acre, compared to $180 per acre from GMO corn and soybeans in 2008 and 2009. In 2012, the final year of the transition and first year of organic certification, net income from the organic corn crop soared to nearly $900 per acre. Continuing the rotation in 2013, the Sopers planted organic oats and alfalfa, and these produced $254 per acre.
Comparing the two years of GMO corn and soybeans with the first two years of organic certification, Soper Farms increased their net income from $180 per acre with GMOs to $578 with organics.
"We tripled our net operating income," Harn says. "I consistently see premiums of organic that are two to three times greater than conventional crop prices."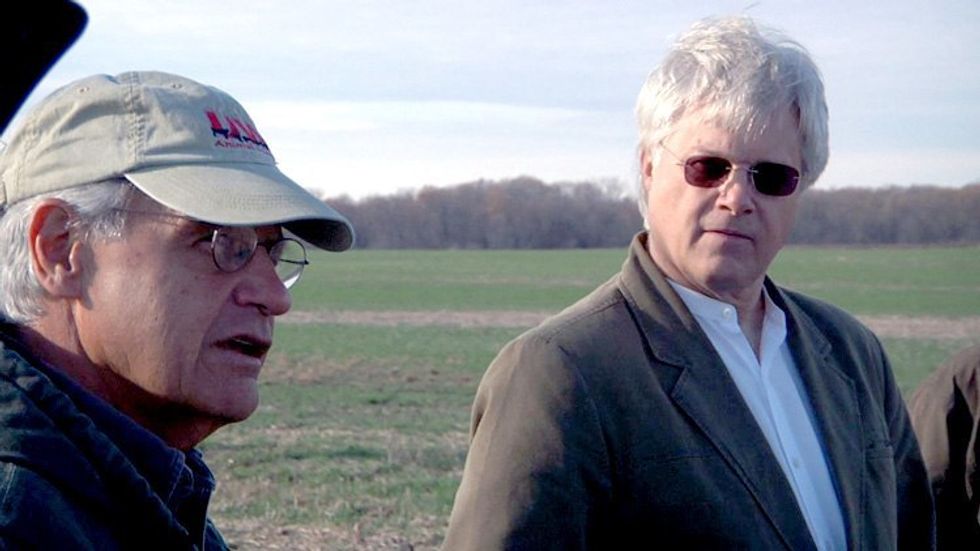 He emphasizes that the financial returns can vary according to the weather and market conditions.
Soper Farms also reduced their costs by as much as 40 percent by eliminating expensive GMO seeds and chemical pesticides and fertilizers.
Better Weed and Soil Management
The benefits of going organic were more than financial. "We don't have superweeds," Harn says. "We use nature and crop rotations to deal with weeds."
Oats, alfalfa and clover are planted at the same time and grow in sequence to crowd out weeds.
"Our hay crop rotation inhibits the presence of weed seeds significantly," Harn says. "By the second year of the rotation, weeds are much less in our corn crop, and this continues to improve."
Perhaps the biggest benefit has been to the soil. "Our soil is our most important asset, and it gets healthier every year," Harn says.
Based on his experience Harn is confident that other conventional farmers can successfully transition to organic.
"To me, it's an economic win all the way around," he says.
Sustainable Farm Partners
Harn's experience inspired him to launch an investment fund to increase organic farming acreage in Iowa. He attracted several partners, and named the fund Sustainable Farm Partners (SFP), LLP. The aim is to raise money to buy conventional farms, find operators to farm the land organically, and then, after 10 years, sell the land, ideally back to the farmer who has been working it.
"The goal is to put the land in an organic easement to ensure it is farmed organically in perpetuity," Harn says.
Investors, which can include individuals, endowments or even food manufacturers, will earn returns from revenue generated by organic crops and land appreciation.
The fund's goal is to purchase 10,000-12,000 acres initially and add more over time.
"We would like to transition 30,000 to 40,000 acres over the next four years," Harn says.
SFP currently has six organic farm operators spread throughout Iowa to work the land, and plans to attract more as farmland is purchased.
Harn has had discussions with food manufacturers that want to expand organic farming acreage and secure long-term supply contracts to meet the fast-growing demand for organic food.
Harn calls SFP a "triple bottom line investment" that can generate profits and a healthier environment through organic farming while helping to support rural communities. "It is also about stewardship of our world's most valuable asset, our soil," he says.
YOU MIGHT ALSO LIKE
Soils and Oceans Omitted From Paris COP21 Agenda
Christie Brinkley Slams Monsanto and GMOs, Says 'We're Guinea Pigs'
Michael Pollan's Letter to the Future
Awesome 5-Minute Video Urges Young People to Start a Farming Revolution
EcoWatch Daily Newsletter
A verdant and productive urban garden in Havana. Susanne Bollinger / Wikimedia Commons
By Paul Brown
When countries run short of food, they need to find solutions fast, and one answer can be urban farming.
Trevor Noah appears on set during a taping of "The Daily Show with Trevor Noah" in New York on Nov. 26, 2018.
The Daily Show With Trevor Noah / YouTube screenshot
Rebecca Burgess came up with the idea of a fibersheds project to develop an eco-friendly, locally sourced wardrobe.
Nicolás Boullosa / CC BY 2.0
By Tara Lohan
If I were to open my refrigerator, the origins of most of the food wouldn't be too much of a mystery — the milk, cheese and produce all come from relatively nearby farms. I can tell from the labels on other packaged goods if they're fair trade, non-GMO or organic.
A television crew reports on Hurricane Dorian while waves crash against the Banana River sea wall. Paul Hennessy / SOPA Images / LightRocket / Getty Images
By Mark Hertsgaard and Kyle Pope
Some good news, for a change, about climate change: When hundreds of newsrooms focus their attention on the climate crisis, all at the same time, the public conversation about the problem gets better: more prominent, more informative, more urgent.
U.S. Senators Chris Coons (D-Del.) and Mike Braun (R-Ind.) met with Bill Gates on Nov. 7 to discuss climate change and ways to address the challenge.
Senator Chris Coons
The U.S. Senate's bipartisan climate caucus started with just two members, a Republican from Indiana and a Democrat from Delaware. Now it's up to eight members after two Democrats, one Independent and three more Republicans joined the caucus last week, as The Hill reported.
A timelapse video shows synthetic material and baby fish collected from a plankton sample from a surface slick taken off Hawaii's coast.
Honolulu Star-Advertiser / YouTube screenshot