This website uses cookies to ensure you get the best experience while browsing it. By clicking 'Got It' you're accepting these terms.
Solving Global Poverty Should Not Accelerate Climate Chaos
Jul. 15, 2015 10:42AM EST
Climate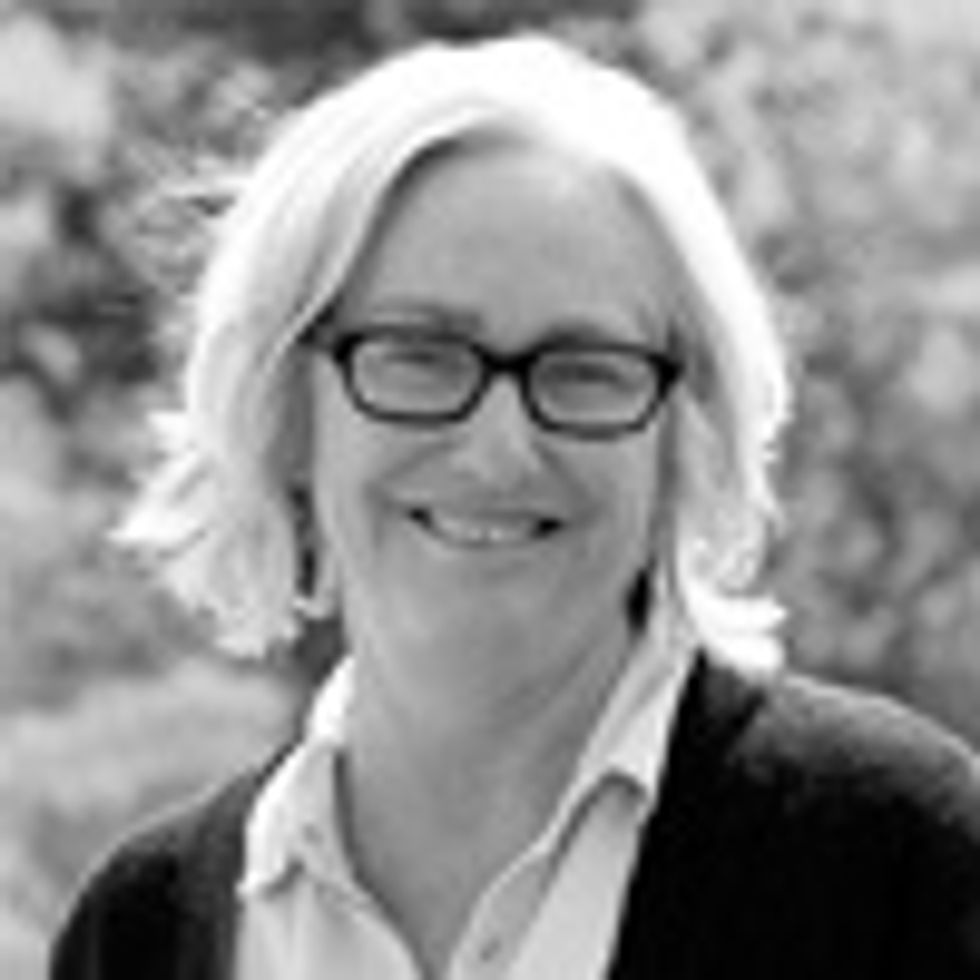 Driving home from work last week, listening to NPR, I learned that the United Nations report on the progress the world is making toward the Millennium Development Goals (MDGs) had just been released. The original MDGs were a set of eight goals crafted in 2000 to attack global poverty by 2015. Targets were established which required countries to gather consistent data on a range of issues, but are they always the right issues?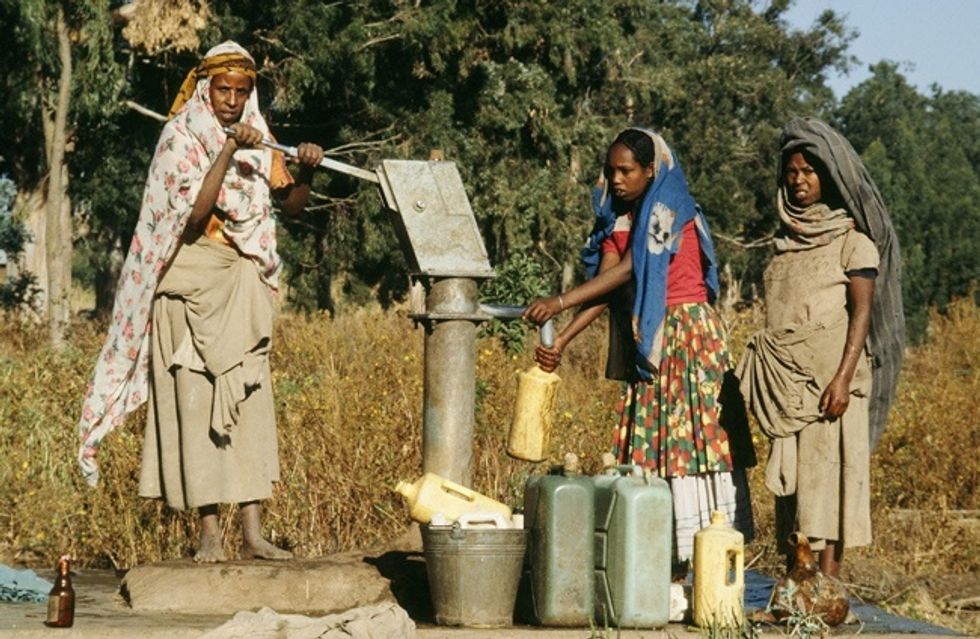 For 15 years, we have all been hearing about the MDGs, now touted by UN Secretary-General Ban Ki-Moon, as the "most successful anti-poverty movement in history."
I was shocked to learn from NPR's Nurith Aizenman that the method for establishing the goals and targets was "so casual they almost forgot something." Aizenman was interviewing Lord Mark Malloch-Brown, who explained how the goals were set: "It's brilliantly simple. It was myself with some chums in a room kind of thing." And then Malloch-Brown admits, that just before they went to press, "Oh goodness me, we've forgotten the environment goal."
The Right Honorable Lord Malloch-Brown has had a distinguished career as a journalist for The Economist, a consultant on communications and development, an employee of the World Bank, the Administrator of the UN Development Programme and other UN jobs, a UK government minister, and the Minister of State in Britain. I appreciate his honesty about the process, but wonder who his other chums might have been and if the room he mentions was smoked-filled. (I'm almost certain they didn't include those most affected by poverty in the poorest parts of the world).
Why is the environment so often an afterthought for the world's leaders, elite policy makers and the media? The New York Times, in covering the report, mentions climate change just once, in a paragraph on contentious issues to tackle in the "next set of development goals," the so-called Sustainable Development Goals.
The main problem here, is the very emphasis on "development" as the answer to the world's most pressing problems. As anthropologist Arturo Escobar has eloquently argued in Encountering Development, international development is akin to colonialism or "cultural imperialism" because poor countries have little means of declining politely.
According to Escobar, development has largely failed. Why? Because it is a problem even when it succeeds, in that it so strongly sets the terms for how people in poor countries must live, as explained in The Guardian.
I would challenge the notion that environmental concerns are necessarily compatible with development, especially for the communities and poor countries most affected. Sustainable development projects almost always discount local knowledge and often better serve the interests of elites (both within and outside the country), foreign donors, NGOs, international financial institutions, transnational corporations, and other international players.
Too often, the most important facts are buried, as I found when reading through the Report. In the overview (the only section most people will peruse) and the mere ten pages  dedicated to the environmental sustainability goal, the finding that "98 percent of ozone-depleting substances" have been "eliminated since 1990" is aptly heralded, as is the statistic that "1.9 billion people have gained access to piped drinking water." I'm not sure piped drinking water is actually an environmental issue, but won't quibble.
The fact that global carbon dioxide emissions have increased by more than 50 percent since 1990 gets four paragraphs and a chart much later in the report on page 53.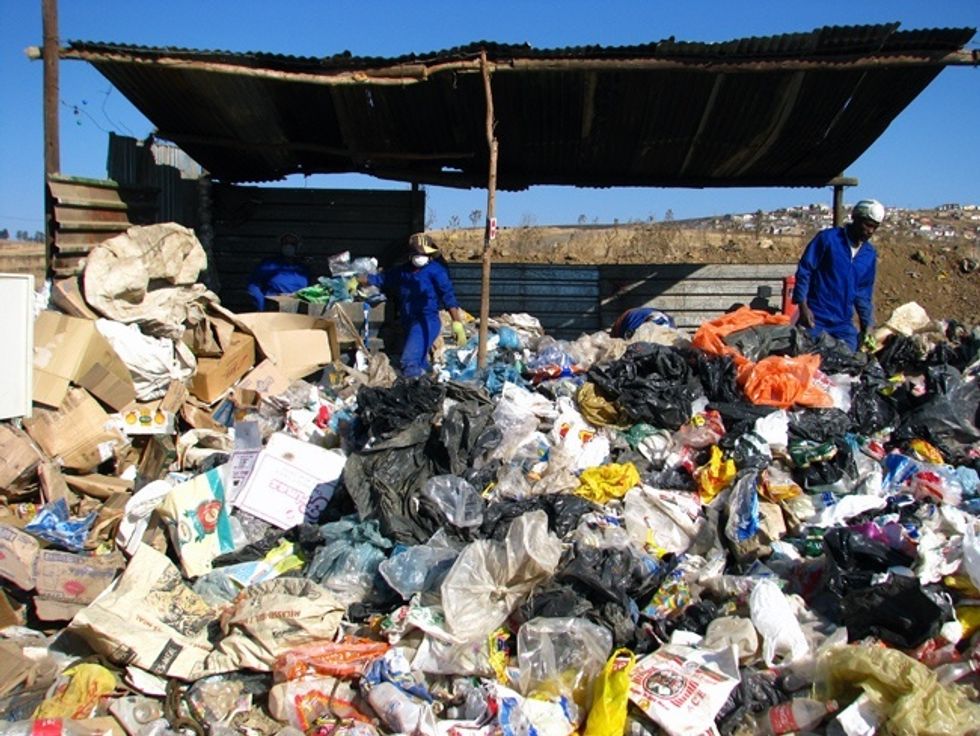 Let's deep six the really bad news.
It seems that worldwide "deforestation has slowed"… "but remains alarmingly high in many countries." The report highlights the "overexploitation of marine fisheries," a huge problem that is increasingly becoming better understood. It projects a rise in water scarcity, which currently affects 40 percent of the global population, but doesn't cite climate change as a reason for "water stress."
Booms in natural resource exploitation always lead to inequality. This is what I know: There may be less dire poverty in the world than 15 years ago, but never in history has there been such inequality (as explained in two Oxfam reports, here and here).
Worldwide, the poor, particularly those in the global south, are already suffering from the ravages of corporate exploitation and climate chaos. The top 1 percent of wealth holders may be enjoying their misbegotten gains, but they too are doomed if we don't reverse or at least slow down the course of climate change.
I suspect the MDGs are actually helping the rich to get richer at the expense of the environment.
YOU MIGHT ALSO LIKE 
Koch Brothers' Influence Preventing Chris Christie From Acting on Climate Change?
Why Would 46 Senators Support Burning Trees for Electricity When It Contributes More to Climate Change Than Coal?
Internal Documents Expose Fossil Fuel Industry's Decades of Deception on Climate Change
EcoWatch Daily Newsletter
Protesters march during a "Friday for future" youth demonstration in a street of Davos on Jan. 24 on the sideline of the World Economic Forum annual meeting. FABRICE COFFRINI / AFP / Getty Images
By Andrea Germanos
Youth climate activists marched through the streets of Davos, Switzerland Friday as the World Economic Forum wrapped up in a Fridays for Future demonstration underscoring their demand that the global elite act swiftly to tackle the climate emergency.
chuchart duangdaw / Moment / Getty Images
By Tim Radford
The year is less than four weeks old, but scientists already know that carbon dioxide emissions will continue to head upwards — as they have every year since measurements began — leading to a continuation of the Earth's rising heat.
Lucy Lambriex / DigitalVision / Getty Images
By Katey Davidson
Each year, an estimated 600 million people worldwide experience a foodborne illness.
While there are many causes, a major and preventable one is cross-contamination.
picture alliance / dpa / F. Rumpenhorst
By Arthur Sullivan
When was the last time you traveled by plane? Various researchers say as little as between 5 and 10 percent of the global population fly in a given year.
A Starbucks barista prepares a drink at a Starbucks Coffee Shop location in New York. Ramin Talaie / Corbis via Getty Images
By Cathy Cassata
Are you getting your fill of Starbucks' new Almondmilk Honey Flat White, Oatmilk Honey Latte, and Coconutmilk Latte, but wondering just how healthy they are?