Solar Installations Soar to Second-Best Quarter Ever
Dec. 10, 2013 01:15PM EST
Business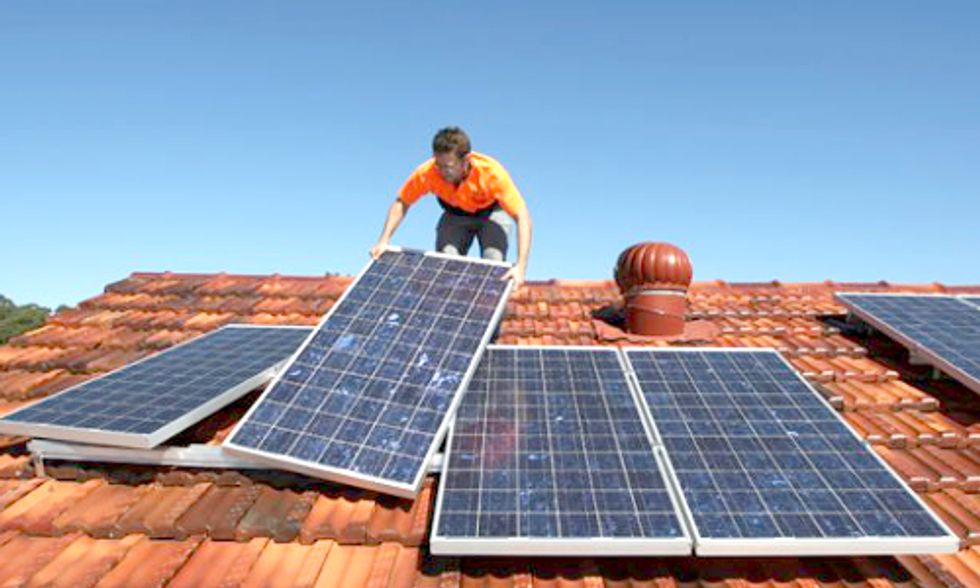 The U.S. solar energy industry set a record for new residential projects in the third quarter of this year and nearly set a new one for overall installations.
Data released today by the Solar Energy Industry Association (SEIA) shows that there were 930 megawatts (MW) installed from July to September. That's the second-best quarter in the country's history, behind the fourth quarter of 2012 (1,311 MW). This year's third-quarter numbers represent a 20-percent increase from the second quarter and a 35-percent improvement from the same period of 2012
The residential sector finished at its highest level of all time, with 186 MW.
SEIA predicts that the U.S. will experience another first by the year's end—besting Germany in new solar photovoltaic (PV) installations.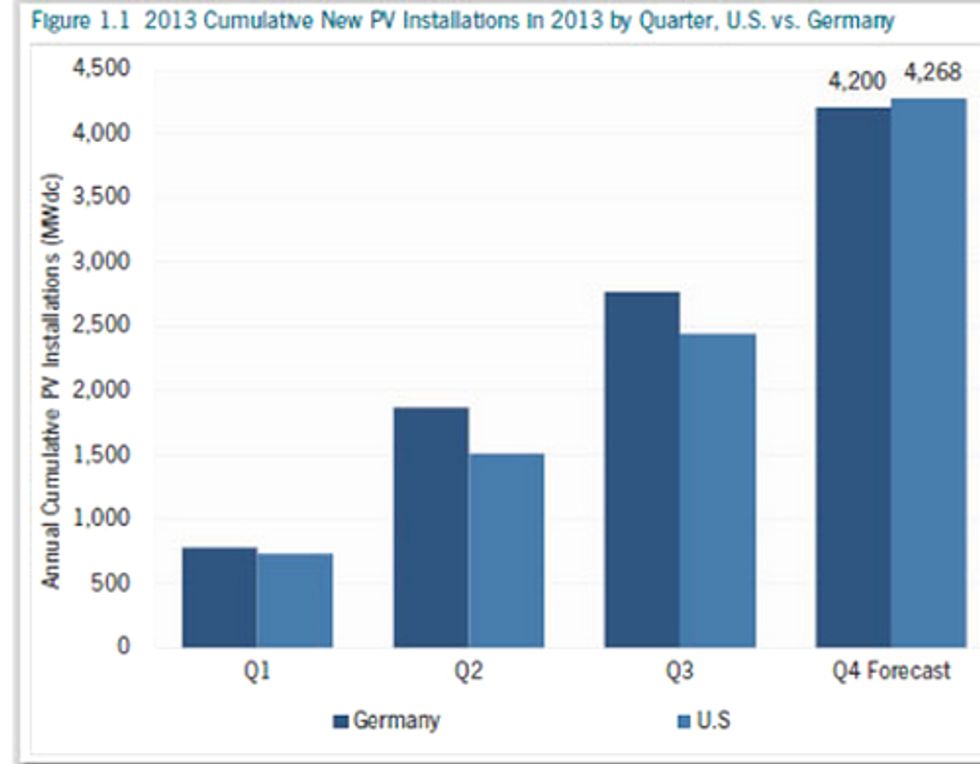 "Without a doubt, 2013 will go down as a record-shattering year for the U.S. solar industry," Rhone Resch, SEIA president and CEO, said in a statement.  "We've now joined Germany, China and Japan as worldwide leaders when it comes to the installation of new solar capacity.
"This unprecedented growth is helping to create thousands of American jobs, save money for U.S. consumers, and reduce pollution nationwide."
Along with California and Hawaii, SEIA listed Arizona as the most economically attractive places for homeowners to go solar despite the recently passed fee. The organization says the non-residential sector will remain flat after sector downturns in New Jersey and Hawaii. Growth in Tennessee, Arizona and Massachusetts offset the impact of the lagging states.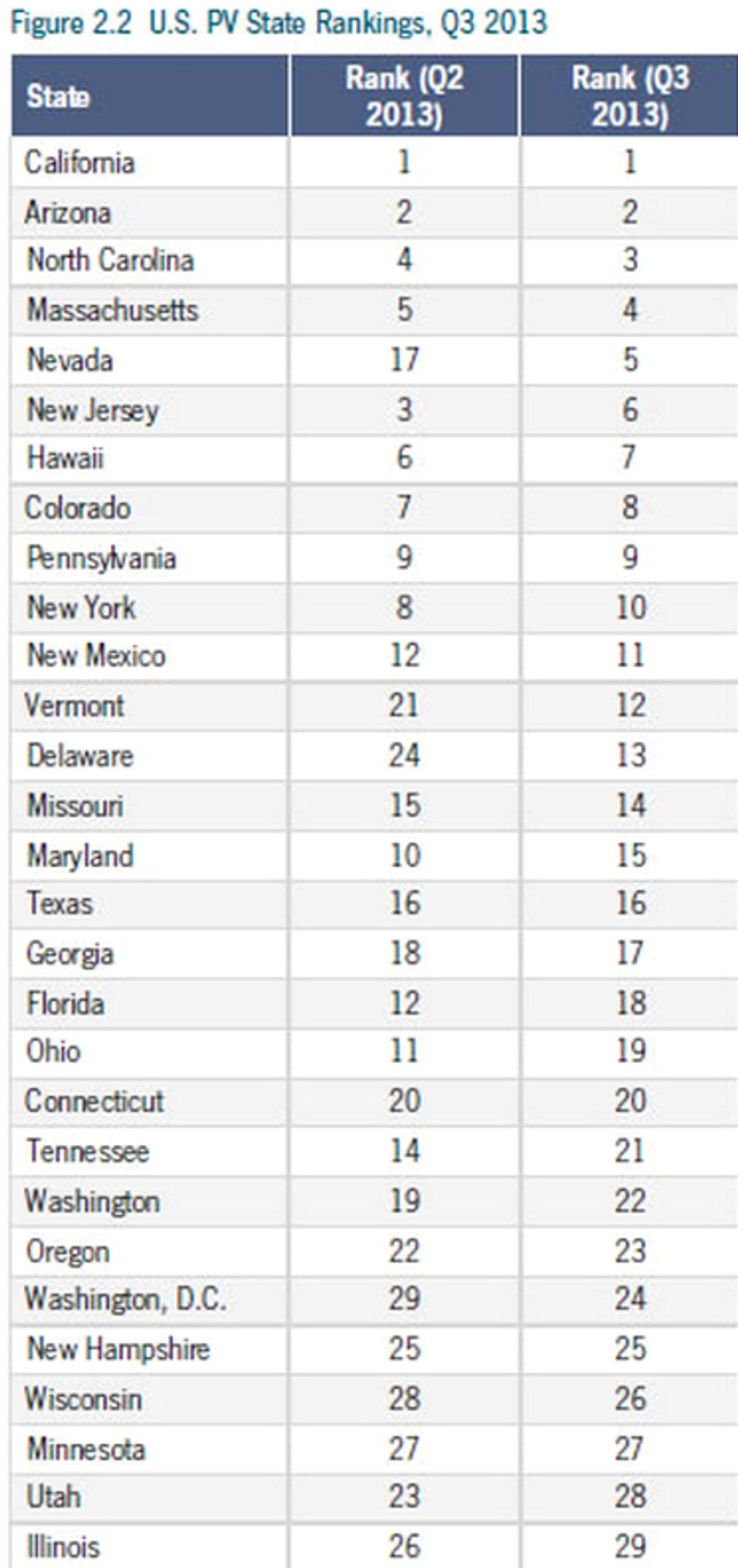 Installation costs dropped by 2 percent in Arizona, California and New Jersey during the quarter. Non-residential system prices fell 6.1 percent, year-over-year, from $4.22 per watt to $3.96 per watt.
The report, U.S. Solar Market Insight: 3rd Quarter 2013, forecasts just over 5 gigawatts of PV and concentrating solar power to be installed by the end of 2013. Cumulative solar capacity has already surpassed 10 GW. SEIA expects more than 400,000 solar projects to be operating across the country.
"Solar is the second-largest source of new electricity capacity in the U.S. this year, trailing only natural gas," Shayle Kann, vice president of research at GTM, which conducted the report with SEIA.
"As solar continues its march toward ubiquity, the market will require continued innovation, efficiency improvement and regulatory clarity. But already the groundwork has been laid for a mainstream solar future."
Visit EcoWatch's RENEWABLES page for more related news on this topic.

EcoWatch Daily Newsletter