Solar Installations Soar in First Two Years of Connecticut's Unique Financing Program
Dec. 02, 2013 12:42PM EST
Business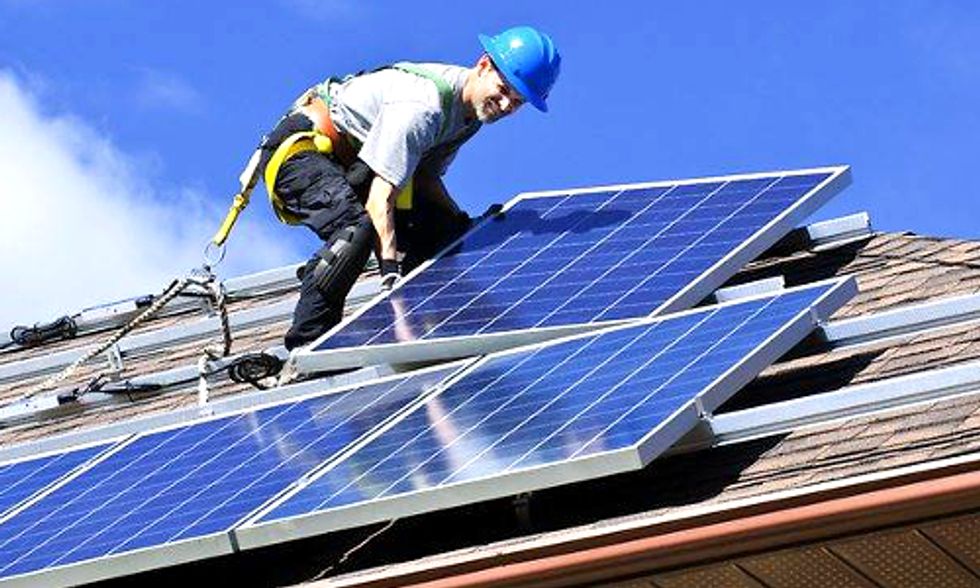 Connecticut hasn't been included in various state rankings of solar energy, but its efforts in financing projects and increasing accessibility could change that.
In less than two years, 2,160 residential solar system contracts have been approved in Connecticut, according to The Associated Press. While Connecticut was not listed among Environment America's top 12 states leading the country in solar energy, the state has a strong finance mechanism and campaign in place to boost panel installations. Solarize Connecticut, the campaign backed by a $27 million fund supplied by utility ratepayers, tries to marry homeowners with low-cost installers with the help of the state's Clean Energy Finance and Investment Authority (CEFIA). The organization calls itself the nation's "first full-scale clean energy finance authority."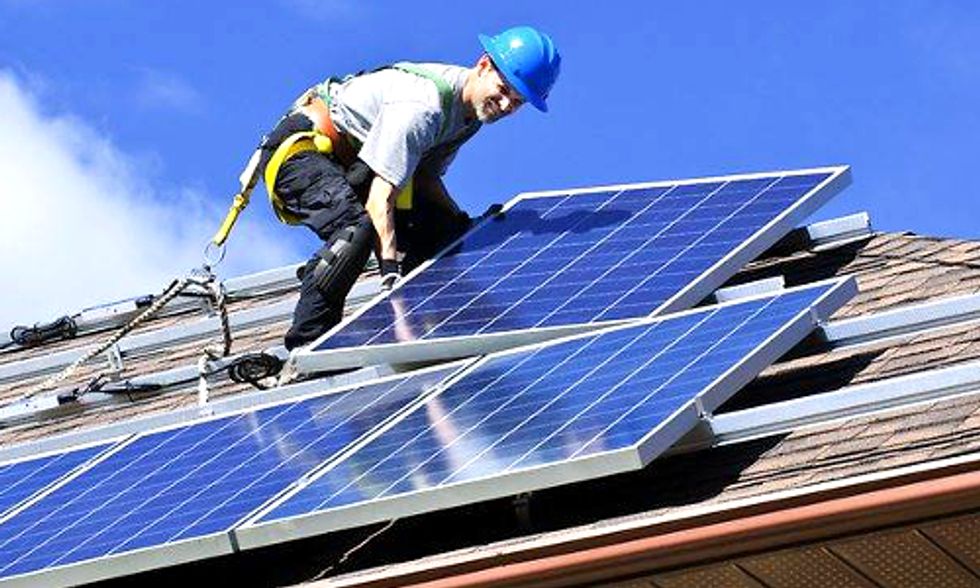 The CEFIA was established by Connecticut's General Assembly in July 2011, giving way to Solarize Connecticut, Energize Connecticut and the GoSolarCT.com web portal to aid residents in finding financing.
"We are confident that the GoSolarCT initiative will enable 'solar-curious' residents across the state to learn how to access cleaner and cheaper solar energy with a variety of affordable financing options," said Kerry O'Neill, director of residential programs for CEFIA. "Our research has shown that homeowners are interested in learning how to go solar and trust their neighbors who are leading the charge. 
Solarize Connecticut annually earmarks $9 million of the available funding to finance residential installations by solar panel firms that were competitively picked by the organization. The group wants to boost clean energy while decreasing the demand on the electric grid relied upon by utilities.
Bob Wall, director of marketing and outreach at CEFIA, said the agency is running solar panel installation campaigns in 22 of Connecticut's 169 towns and cities. So far, nine solar energy installation campaigns have been completed.
When Westport, CT was selected as one of the four pilot programs for Solarize Connecticut, David Mann, a chairman of the town's green task force, estimated that the expense of solar energy systems through the program could cost up to 50 percent less than market rates.
"It's a proven, long-term technology," Mann told the Connecticut Post.
The average system in Connecticut costs about $24,000, Glenn Cucinell, solar division manager at Encon Solar Energy Division, said. However, state and federal rebates and incentives can drive that cost down to $8,000, depending on eligibility.
The Solar Energy Industries Association estimates more than 9,400 megawatts (MW) of cumulative solar electric capacity installed in the U.S.—enough to power more than 1.5 million American homes—and that number is expected to hit nearly 13,000 MW by the end of this year. Additionally, an NPD Solarbuzz report showed that a robust project pipeline would make the U.S. the third largest solar market in the world next year, behind China and Japan.
Households with middle-class income—$40,000 to $90,000—add solar panels to their homes more than any other segment in the U.S., according to a report from the Center for American Progress. Since 2000, U.S. residents installed more than 1,460 MW of solar energy on their roofs.
Visit EcoWatch's RENEWABLES page for more related news on this topic.

EcoWatch Daily Newsletter
Related Articles from EcoWatch
Recent Stories from EcoWatch