Solar Industry Thanks Obama for SOTU Shout Out
Jan. 29, 2014 10:24AM EST
Business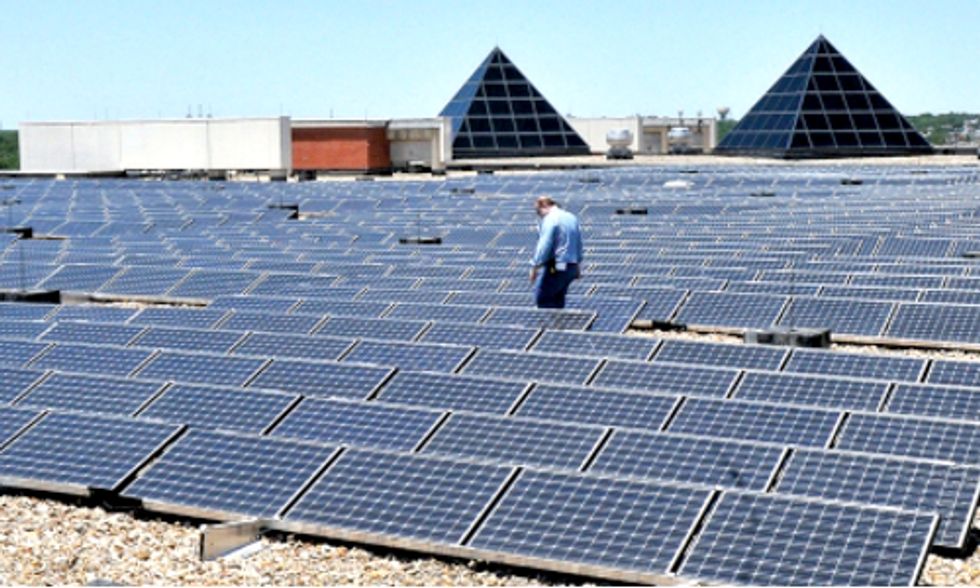 After announcing that its employment growth rate was 10 times better than the national average, a shout out from President Barack Obama made the solar industry's week even better.
"Every four minutes, another American home or business goes solar, every panel pounded into place by a worker whose job can't be outsourced," Obama said during Tuesday night's State of the Union address. "Let's continue that progress with a smarter tax policy that stops giving $4 billion a year to fossil fuel industries that don't need it, so that we can invest more in fuels of the future that do."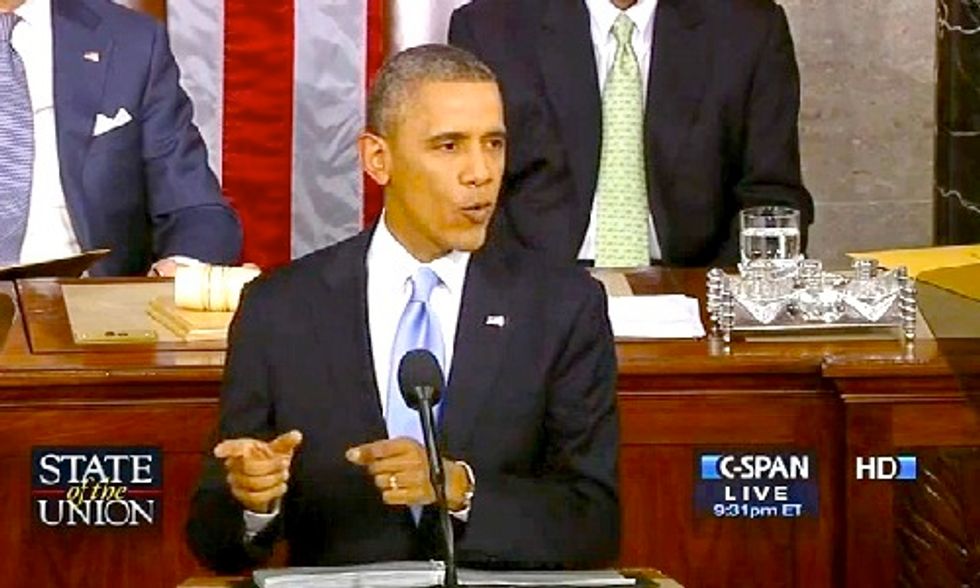 To the Solar Energy Industries Association (SEIA), that kind of praise provides great momentum to the U.S. solar market, which is fresh off a record-setting year.
"On behalf of the 143,000 Americans who work in the U.S. solar industry—and the tens of millions of people who support it—the best way to thank the president for his leadership is to go out and prove him right," SEIA President and CEO Rhone Resch said in a statement. "Today, we're well on our way to doing that, with solar now the fastest-growing source of renewable energy in America, pumping tens of billions of dollars into the U.S. economy. But despite this milestone, we believe the best is yet to come."
Environment America was a little more critical, but still generally pleased with Obama's acknowledgment of clean energy.
"We applaud the president's commitment to cutting carbon pollution from power plants—the largest sources—as well as his leadership in cutting carbon pollution from cars and doubling the production of wind and solar power," Environment America said in its statement Tuesday night. "However, we are disappointed that the president's and the nation's continued embrace of oil and gas ensure that we will continue to create global warming pollution."
SEIA estimates that 13 gigawatts of solar currently installed in the U.S., which is enough to power more than 2 million American homes or all single homes in a state the size of Colorado.
"Like the president, we see 2014 as a year of action, a year of progress and a year in which more and more Americans turn to solar to save money, help meet their energy needs and improve our environment," Resch said.
Visit EcoWatch's RENEWABLES page for more related news on this topic.

EcoWatch Daily Newsletter