Solar Industry Prepares for Battle Against Koch Brothers' Front Groups
Mark Twain said it best, there are "lies, damned lies and statistics." It's hard to tell which is which after closely reviewing the latest hatchet job on solar energy by the Koch brothers' front group, The Taxpayers Protection Alliance (TPA).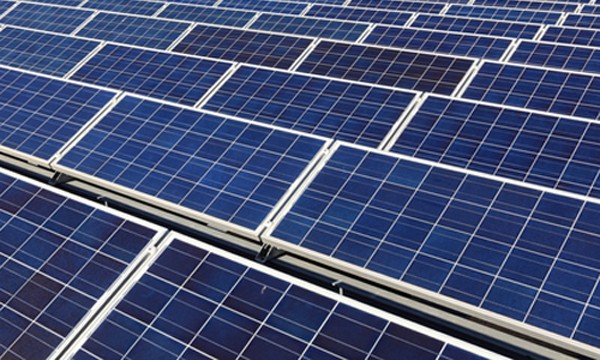 Photo credit: Shutterstock
Aside from spelling solar correctly, much of the report, Filling the Solar Sinkhole, is untrue or misleading—including its basic assertion that the U.S. solar industry receives $39 billion in annual subsidies. Seriously? How can that be? How can an industry with a U.S. market value of $15 billion receive $39 billion in annual subsidies? The answer: it doesn't. This is fuzzy math, and dirty tricks, at their very worst. But that shouldn't come as a surprise. The purpose of this report isn't to inform or educate. The purpose is to incite activists and generate scandalous headlines, when, in fact, no scandal exists.
According to PV-Tech's John Parnell, who did a thoughtful analysis, "The report doesn't make it clear how it arrived at the $39 billion figure. Of the 26 references cited in the report, 16 of them are from organizations that were either founded by the Koch brothers, or have received funding from them."
Enough is enough. If clean energy critics want a bare knuckle brawl, then they're going to get one. This type of guerrilla warfare simply isn't going to work. Americans overwhelmingly support clean, renewable solar energy—and that scares the hell out of the Koch brothers and their lackeys. Here's the dirty little truth: few industries benefit more from the U.S. tax code than carbon-rich big oil. By their own estimates, oil and gas tax breaks amount to a staggering $100 billion over 10 years. So how do the Koch brothers divert attention away from this? They prod conservative groups, many of which they fund directly or indirectly, to attack clean energy. If it served their purposes, they would portray Snow White as an adulteress, a deadbeat and a crack queen.
Solar energy is an American success story—not a fairy tale. Since first being enacted in 2006 under a Republican administration, the solar Investment Tax Credit (ITC) has been a tremendous boon to both the U.S. economy and our environment, changing America for the better and helping to secure our nation's energy future. Today, the solar industry employs nearly 175,000 U.S. workers, pumps $15 billion a year into our economy and offsets more than 20 million metric tons of damaging carbon emissions into the air, which is the equivalent of removing 4 million cars off U.S. highways and roads.  In the past four years, employment in the solar industry has increased by more than 85 percent—and last year alone, we created one out of every 78 new jobs in America.
But the news keeps getting better. We now have an estimated 20 gigawatts (GW) of installed solar energy capacity nationwide, which is enough to power more than 4 million U.S. homes—or every single home in a state the size of Massachusetts or New Jersey—with another 20 GW in the pipeline for 2015-16. This remarkable progress is due, in large part, to smart, effective public policies like the ITC.
If the Koch brothers and their minions want to have a discussion about the solar ITC, then let's have one at the same time about intangible drilling costs and the oil depletion allowance. And while we're at it, let's take a few questions on refinery explosions, oil spills and deadly train derailments. Yep. We'll have that debate with them any day of the week.
Ken Johnson serves as vice president and head of communications for the Solar Energy Industries Association.
YOU MIGHT ALSO LIKE
Public Utilities Should Embrace Renewable Energy Revolution, Not Get Run Over By It
9,200 Solar Jobs in Arizona Despite Resistance from Big Utilities
Bill Maher is sick of billionaires' obsession with Mars, more like "Mars-a-Lago," he said.
In a new animation produced by ATTN:, the popular talk show host of Real Time, discusses the perils of our planet, including how "climate change is killing us."
Keep reading...
Show less
Dr. Benjamin D. Santer, research scientist
A group of prominent climate scientists have written a study explicitly refuting statements made by the U.S. Environmental Protection Agency Administrator Scott Pruitt on climate data. During his Senate confirmation hearing, Pruitt claimed in a written response that satellite data shows a "leveling off" of warming over the past two decades.
Keep reading...
Show less
By David Pomerantz
The Nevada Assembly passed a bill Wednesday that would dramatically increase the growth of renewable energy in the state, but Sheldon Adelson, the casino magnate and major donor to Donald Trump, is attempting to prevent the bill from becoming law.
Keep reading...
Show less
Matt Crossick
By Yosola Olorunshola
Whether it's through fashion or protest, Vivienne Westwood is not a woman afraid of making a statement.
On May 23, she rocked up to the residence of the Archbishop of Canterbury in London with a special guest—the Grim Reaper—to issue a strong statement on the Church of England's position on fracking.
Keep reading...
Show less
By Paul Brown
The food industry and big agricultural concerns are driving climate change and at the same time threatening to undermine efforts to feed the world's growing population, according to GRAIN, an organization that supports small farmers.
Particularly singled out for criticism are the large chemical fertilizer producers that have gained access to the United Nations talks on climate change. GRAIN accuses them of behaving like the fossil fuel companies did in the 1990s, pushing false information in the hope of delaying real action on climate change.
Keep reading...
Show less
By Sydney Robinson
President Trump has no doubt been given a long list of extravagant, elaborate gifts in his lifetime, but the gift given to him today by Pope Francis may not make it on his most favorite list.
Keep reading...
Show less
By John Rogers
Maybe it's because I first started working on clean energy while serving in the Peace Corps he founded, or maybe it's my years of working on these issues from his home state. But I can't help thinking about the 100th anniversary of John F. Kennedy's birth, and connecting his stirring rhetoric to the energy challenges of our times.
Here's what our 35th president might have said about the challenges of energy transition and the opportunities in clean energy:
"Change is the law of life. And those who look only to the past or present are certain to miss the future."
Keep reading...
Show less
May. 24, 2017 01:47PM EST
Keep reading...
Show less


Get EcoWatch in your inbox