This website uses cookies to ensure you get the best experience while browsing it. By clicking 'Got It' you're accepting these terms.
Solar Growth Explodes In October
Nov. 25, 2013 12:31PM EST
Business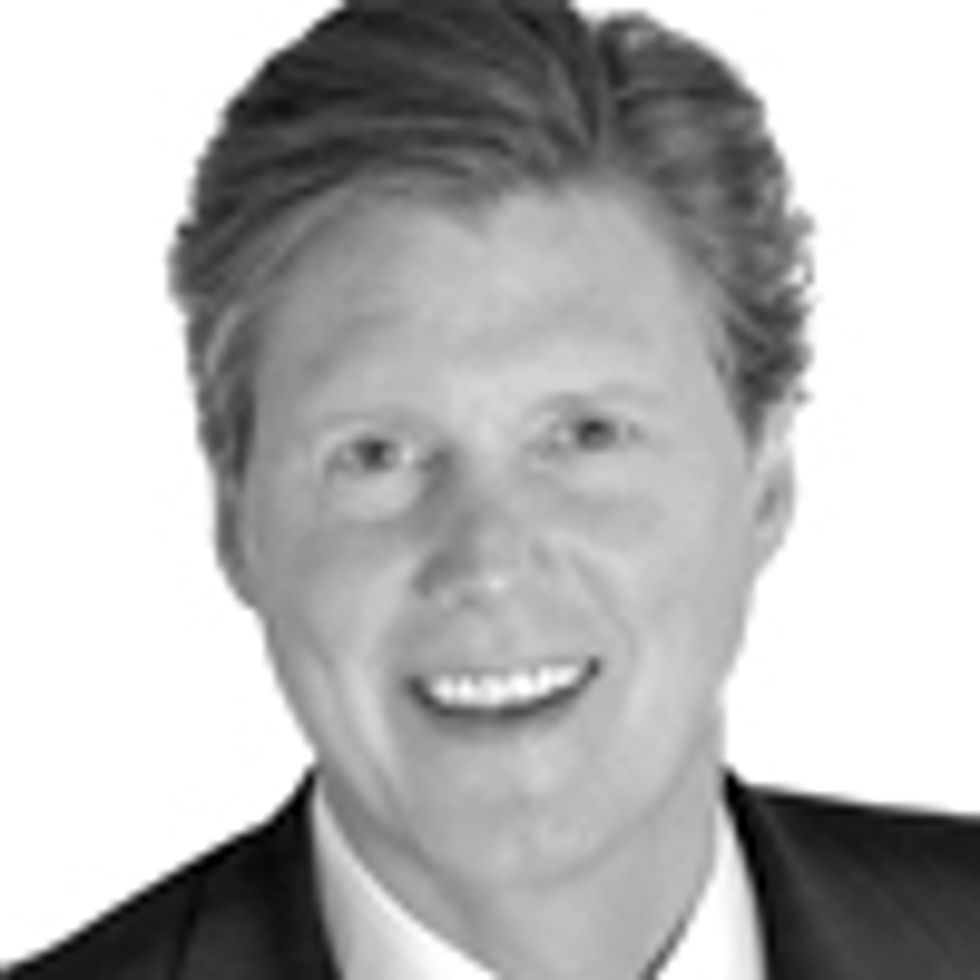 Even though they were overshadowed by the Senate's historic decision to eliminate the use of the filibuster when it comes to most Presidential nominees—the so-called "nuclear option"—there were some major developments this week at the Federal Energy Regulatory Commission (FERC) that are critically important to solar and renewable energy.
First, FERC Chairman Jon Wellinghoff, who proclaimed earlier this year that, "solar is growing so fast it is going to overtake everything," announced that he's officially leaving his position at the end of the week. Chairman Wellinghoff has been a true champion to solar, and we wish him well in all of his new endeavors.
But before leaving, Wellinghoff presided over one last Commission meeting on Thursday as a new rule was approved by FERC that will expedite and reduce the cost of solar project interconnections, while maintaining the reliability and safety of the electric grid. In a nutshell, this action—which SEIA has championed for nearly two years—will help to spur new solar deployment nationwide. The rule was approved by a 4-0 vote with Chairman Wellinghoff abstaining because of a possible conflict of interest.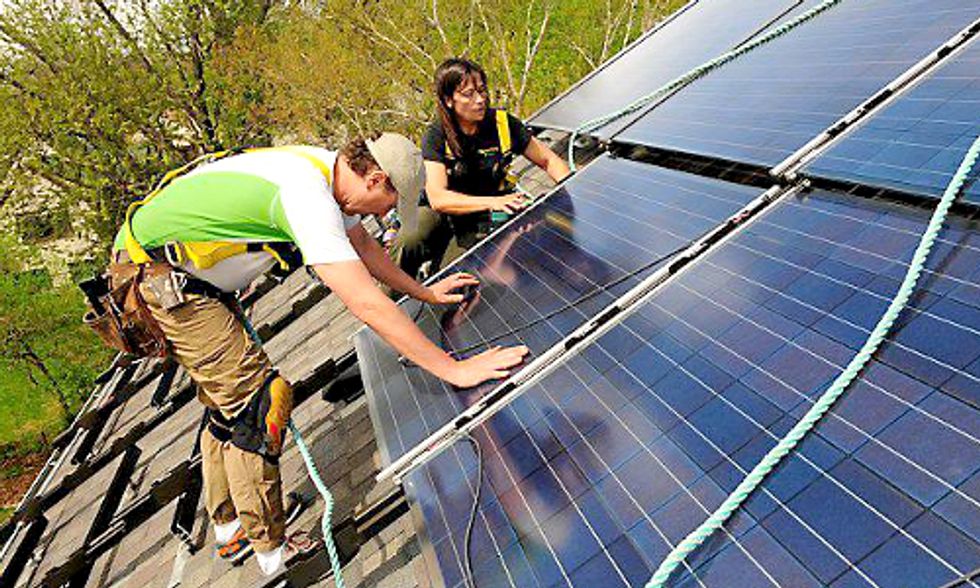 Here's the back story. In 2005, FERC issued Order No. 2006, which—for the first time—established national interconnection procedures applicable to generation projects that are 20 megawatts (MW) or less in size and subject to FERC's wholesale jurisdiction. Order No. 2006 was groundbreaking at the time, and the procedures were voluntarily adopted by many states to also apply to the retail interconnection process. However, demand for solar energy has grown dramatically since the original order was issued more than seven years ago, and certain aspects of the order have resulted in needless barriers to cost-effective and timely interconnections.
The approved rule will allow solar projects that meet certain technical requirements to qualify for a "fast track" interconnection process, thus eliminating the need for costly and time-consuming studies. Most importantly, today's decision will help to reduce interconnection bottlenecks.
As an association, we applaud FERC for recognizing the challenges facing wholesale distributed generation development, which is one of the fastest-growing segments of America's solar energy industry. But it's important to point out that the new rule also maintains electric system safety and reliability, making it a win all the way around.
This is the way government should work. We deeply appreciate FERC's open-minded approach and willingness to revisit this issue based on unforeseen developments. We look forward to working with FERC and all other interested stakeholders in the future to help further the deployment of clean, reliable and affordable solar energy nationwide. SEIA is also urging state regulators to consider using FERC's new rule as a model and starting point for updating their own interconnection rules.
And, finally, this brings me to the other really good news coming out of FERC this week. According to the agency's Energy Infrastructure Update report, 99.3 percent of all new electric generation placed in service during the month of October came from renewables—with solar leading the way by a country mile! 
Twelve new solar units accounted for 504 MW or 72.1 percent of all new capacity last month. This is truly astonishing, not to mention historic, and should serve as a reminder to everyone in Washington and in state capitals that smart public policies—such as the solar Investment Tax Credit (ITC), Net Energy Metering (NEM) and Renewable Portfolio Standards (RPS)—are paying huge dividends for America.
Today, solar is one of the fastest-growing sources of new energy in the United States. More than 30 utility-scale, clean energy solar projects are still under construction, putting thousands of electricians, steelworkers and laborers to work and helping to reduce carbon emissions from power plants. These facilities, along with rooftop solar on homes, businesses and schools, will generate electricity for generations to come.
There are now more than 9,400 megawatts (MW) of cumulative solar electric capacity installed in the U.S. —enough to power more than 1.5 million American homes—and that number is expected to hit nearly 13,000 MW by the end of this year.
In addition, SEIA recently released a comprehensive new report outlining ways to create 50,250 new American jobs and save more than $61 billion in future energy costs by expanding the use of innovative and cost-effective solar heating and cooling (SHC) systems across the nation.
Today, solar employs nearly 120,000 Americans at more than 6,100 companies, most of which are small businesses spread across the United States, making solar one of the fastest-growing industries in America. Part of this amazing growth is attributed to the fact that the cost of a solar system has dropped by nearly 40 percent over the past two years, making solar more affordable—and more popular—than ever. And as solar continues to scale up, costs will continue to come down.
So in a week filled with high drama on Capitol Hill, you could say that solar—in its own unique way—has become the new "nuclear option" when it comes to helping America meet its future energy needs.
Visit EcoWatch's RENEWABLES page for more related news on this topic.

EcoWatch Daily Newsletter
The Visible Infrared Imaging Radiometer Suite on the Suomi NPP satellite acquired this image of forest fire smoke hovering over North America on Aug. 15, 2018. NASA Earth Observatory
New York City isn't known for having the cleanest air, but researchers traced recent air pollution spikes there to two surprising sources — fires hundreds of miles away in Canada and the southeastern U.S.
If temperatures continue to rise, the world is at risk from global
sea-level rise
, which will flood many coastal cities as seen above in Bangladesh. NurPhoto / Contributor / Getty Images
The mounting climate emergency may spur the next global financial crisis and the world's central banks are woefully ill equipped to handle the consequences, according to a new book-length report by the Bank for International Settlements (BIS), as S&P Global reported. Located in Basel, Switzerland, the BIS is an umbrella organization for the world's central banks.
Two ice fishers with a truck cut a hole in the ice near an ice fishing hut on frozen Lake Winnebago.
Richard Hamilton Smith / Corbis NX / Getty Images
By Susan Cosier
Come February in Wisconsin, almost everything will be covered in ice and snow. In little shanties on frozen Lake Winnebago, a 30-by-13-mile lake in the eastern part of the state, fishers will keep watch over rectangular holes cut into the ice with a chainsaw. When they spot a fin passing below, they'll jab their spears down deep. The lucky ones will earn themselves a lake sturgeon, a species that has prowled the earth's waters for more than 150 million years.
Fresno, California, seen above, is receiving $66 million for walking trails, sidewalks, bike lanes, and more. DenisTangneyJr / iStock / Getty Images
Grecia Elenes grew up in Fresno, California. She says some parts of the city have been neglected for decades. When she moved back after college she realized nothing has changed.
People are seen embracing at Numeralla Rural Fire Brigade near the scene of a water tanker plane crash on Jan. 23 in Cooma, Australia. Three American firefighters have have died after their C-130 water tanker plane crashed while battling a bushfire near Cooma in southern NSW this afternoon. Jenny Evans / Getty Images
Three U.S. firefighters gave their lives battling Australia's historic wildfires Thursday when their airborne water tanker crashed.