Solar Energy on the Rise As Brazil Diversifies Energy Mix
Aug. 06, 2014 04:48PM EST
Business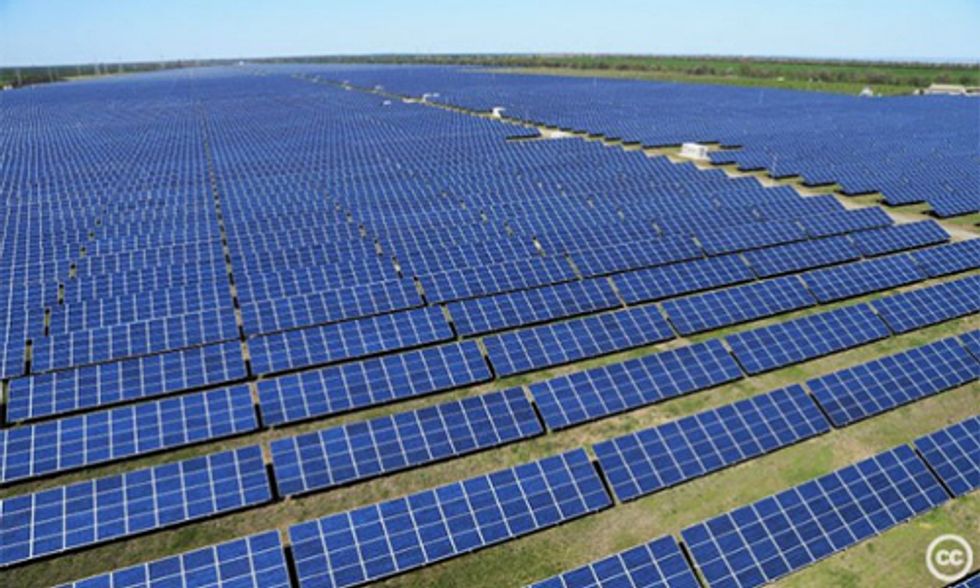 Solar energy is on the rise in Brazil as the country's latest national energy auction attracted 400 applications for photovoltaic (PV) plant development.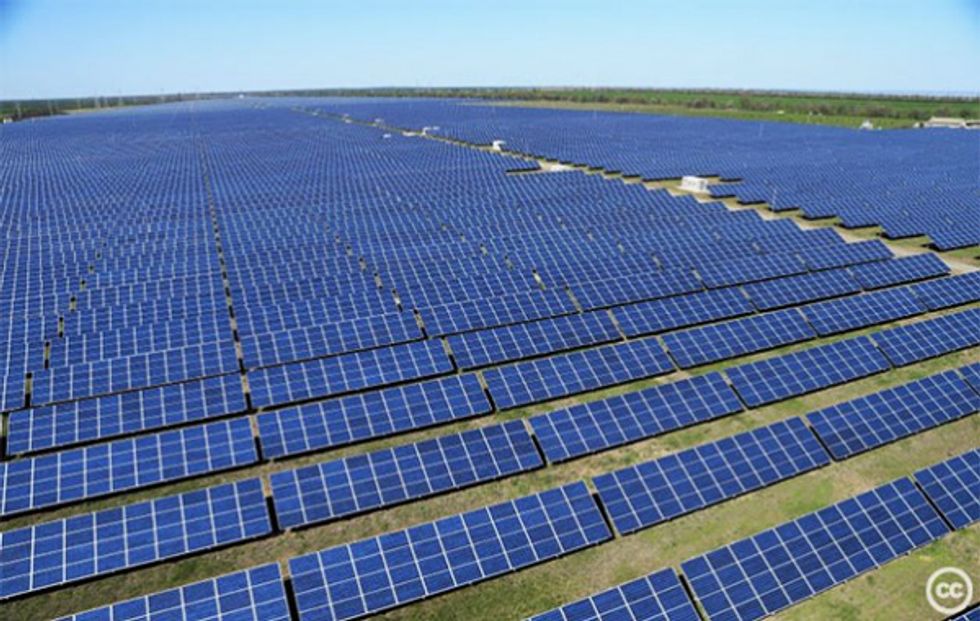 400 solar projects have been registered for Brazil's national energy auction this October. Creative Commons: 2013
Brazil's energy auctions invite all forms of energy development to bid for government power supply contracts.
This year is only the second time that solar has been included in the auction and the first time a specific category has been created for PV projects.
Solar energy developers have applied to sell power from 400 power plants across the country in the auction to take place Oct. 31.
That represents 10.79 gigawatts of capacity, according to Brazil's energy research agency Empresa de Pesquisa Energetica.
Also registered were 626 proposed wind farms and eight biogas projects.
"We expect the government will buy 1 gigawatt of solar energy in the first auction," Pedro Vaquer, director of the Brazilian developed Solatio Energia told Bloomberg.
Brazil currently gets less than 1 percent of it electricity from solar power but the government aims to diversify the country's energy mix.
The country also has strong sunlight, with an average irradiation rate almost double of Germany, the world leader in solar installed capacity, but installed solar capacity is currently well below 100 megawatts (MW).
Brazil's power auctions see the government set a ceiling price, and developers bid down the rate at which they are willing to sell power.
The lowest offer wins long-term contracts to sell electricity.
While solar projects have participated in past auctions, they have previously had to compete against cheaper power sources such as wind and won no contracts to sell electricity.
October's auction will see developers compete for 20-year contracts from solar plants of at least 5 MW.
The ceiling price has yet to be announced by analysts but industry experts expect to see a price of 220 to 250 reals ($96-109) a megawatt-hour.
They expect to see around 500 MW of solar capacity being purchased.
YOU MIGHT ALSO LIKE
German Solar Experience Offers Critical 'Lessons Learned' For America
Top 10 States Leading the U.S. in Solar Energy Growth
Brazil Farmers Say GMO Corn No Longer Resistant to Bugs
EcoWatch Daily Newsletter