Solar Energy: Grid vs. Battery Storage
Apr. 07, 2015 09:33AM EST
Business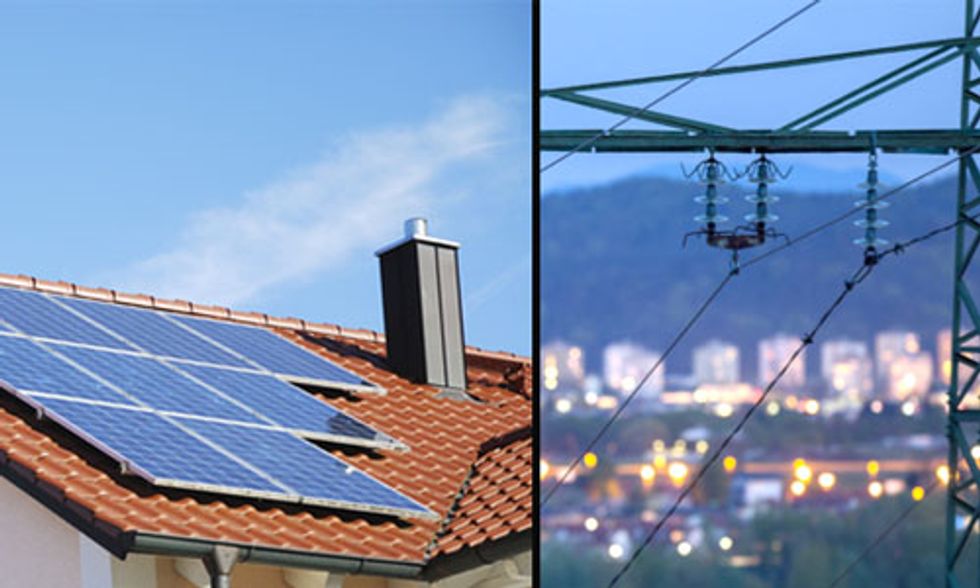 As solar power—both giant farms and small rooftop installations—enjoys tremendous growth across the U.S., there's been pushback from big utility companies. They've campaigned to end net metering, in which solar panel owners can return unneeded power they've generated to the grid for credit, and to add fees to their bills, calling homeowners and small businesses with rooftop panels "free riders" who don't contribute to the upkeep of the grid.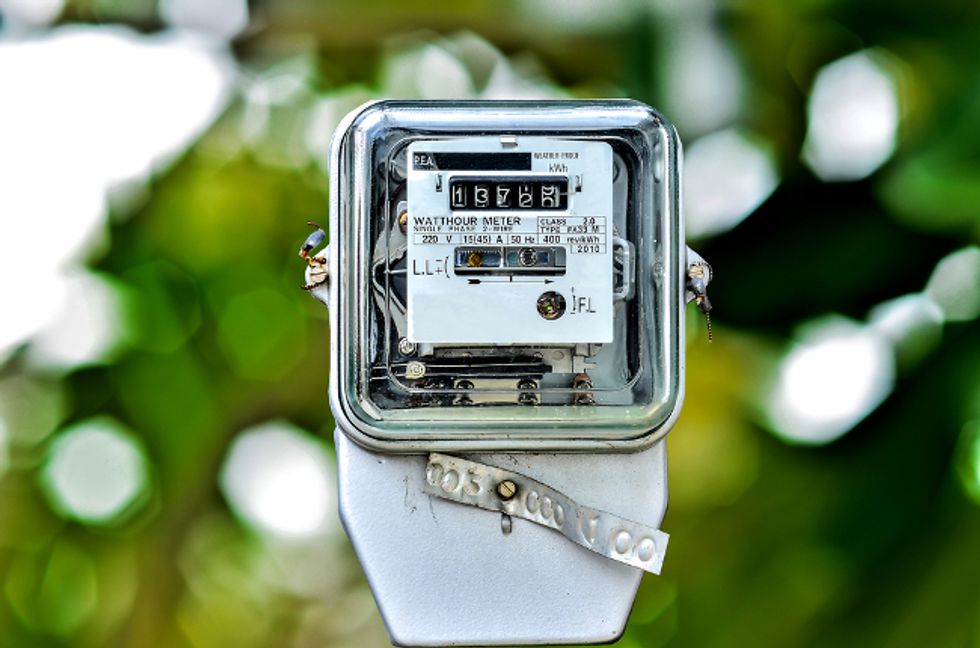 Photo credit: Shutterstock
But is there a possibility that both solar panel owners and utility companies could benefit from the increased deployment of solar? The Rocky Mountain Institute (RMI), an organization dedicated to finding practical clean energy solutions, thinks so. They project how that might happen in their new report The Economics of Load Defection. It's a follow-up to the report of last year, The Economics of Grid Defection.
The earlier report looked at the challenges utilities would face if the widespread adoption of solar panels plus storage batteries caused energy consumers to defect from the grid entirely.
"We found that in the coming years and decades, large numbers of residential and commercial customers alike will find it economical to defect from their utilities and the electricity grid and supply themselves with power from solar-plus-battery systems," said the earlier report. "This finding foretold a future in which customers will have a choice to either cost-effectively self-generate without the grid or be a traditional customer with the grid."
The new report, on the other hand, speculates about the potential economic impact of customers with smaller and less costly solar panel/storage battery systems that decrease but don't eliminate dependence on the grid. The report's authors projected that the number of customers who would opt to disconnect from the grid entirely was small and that a much larger number of customers would choose to be connected to the grid with solar-plus-battery systems.
"Since such systems would benefit from grid resources, they could be more optimally sized, thus making them smaller, less expensive, economic for more customers sooner and adopted faster," the report said. The report focuses on how such a configuration could evolve over time, and how many customers, how much power and how much revenue that could amount to.
It asked, "What are the potential implications for utilities, third-party solar and battery providers, financiers/investors, customers and other electricity system stakeholders? And what opportunities might be found in grid-connected solar-plus-battery systems?"
Projecting through 2050, the report looked at the economics of three configurations in five cities—Los Angeles, Honolulu, San Antonio, Louisville, KY and Westchester, NY. And it saw plenty of good news. It found that the most economical system for the customer evolves over time from grid-only, to grid-plus-solar, to grid-plus-solar-plus-battery. In three of the five cities, the grid/solar systems were economically beneficial to consumers today and they would be so in all five cities within a decade. The report also found that systems that included battery storage would be economical in three of the cities within 10-15 years.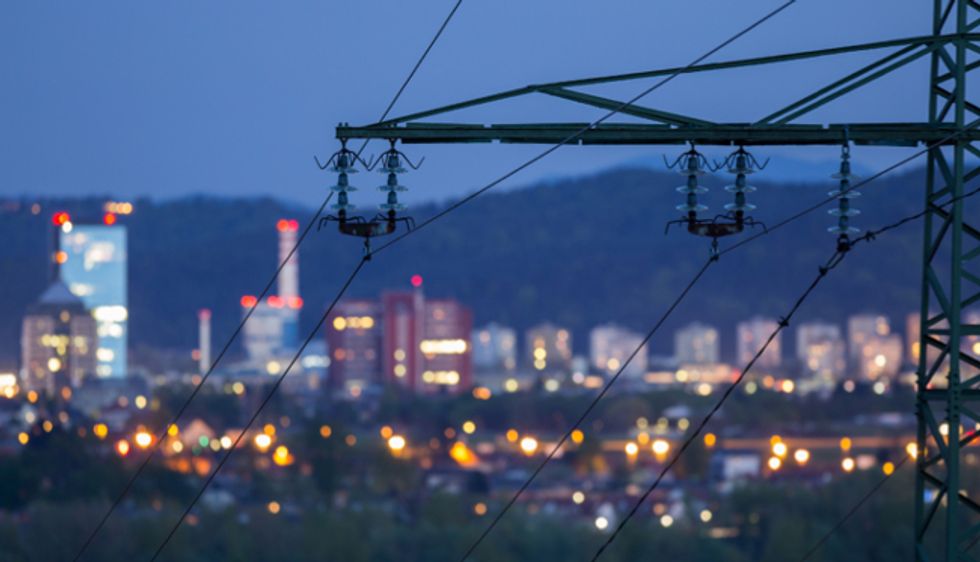 It also found that, regardless of whether the system included the storage battery, customers' reliance on energy from the grid decreases over time, especially as the cost of electricity from the grid increases and solar and battery costs decrease.
"Notably, our analysis shows that grid-connected solar-plus-battery systems become economic for large numbers of customers, and those systems have the potential to supply greater and greater portions of customers' electricity," said the report."Assuming customer adoption follows optimal economics, the magnitude of potential kilowatt hour (kWh) defection from the grid is large."
"This is not all risk," said RMI manager and report coauthor Leia Guccione. "Because these solar-plus-battery systems are grid-connected, they can offer value and services back to the grid. We need not see them only as a threat."
It suggested that while customers and distribution grid operators could benefit over time, owners and operators of central generation and transmission facilities and vertically integrated utilities are likely to face economic headwinds, and that eliminating net metering or adding fixed charges only delays the inevitable load loss from the grid. It pointed to two paths for electricity grid evolution: one a short-sighted model that hastens grid defection, leaving the costs of supporting the grid on customers left behind; the other leading to an integrated grid with a two-way flow of resources.
"Today's electricity system is at a metaphorical fork in the road," said RMI CEO Jules Kortenhorst. "Down one path are pricing structures, business models and regulatory environments that favor eventual grid defection. Down another road, those same factors are appropriately valued as part of a transactive grid with lower system-wide costs and the foundation of a reliable, resilient, affordable and low-carbon grid of the future in which customers are empowered with choice."
"These two pathways are not set in stone, and there is some room to navigate within their boundaries," concluded the reported authors, emphasizing the importance of planning for a future that will inevitable include more clean, renewable energy. "But decisions made today will set us on a trajectory from which it will be more difficult to course correct in the future."
YOU MIGHT ALSO LIKE
Solar Is Creating Jobs Nearly 20 Times Faster Than Overall U.S. Economy
Solar Energy Could Power America 100 Times Over
U.S. Solar Energy Industry Achieves Record-Shattering Year
EcoWatch Daily Newsletter
Related Articles from EcoWatch
Recent Stories from EcoWatch