Solar Company's Petition to Close Industry Loophole Continues Debate Between U.S. and China
Jan. 02, 2014 12:40PM EST
Business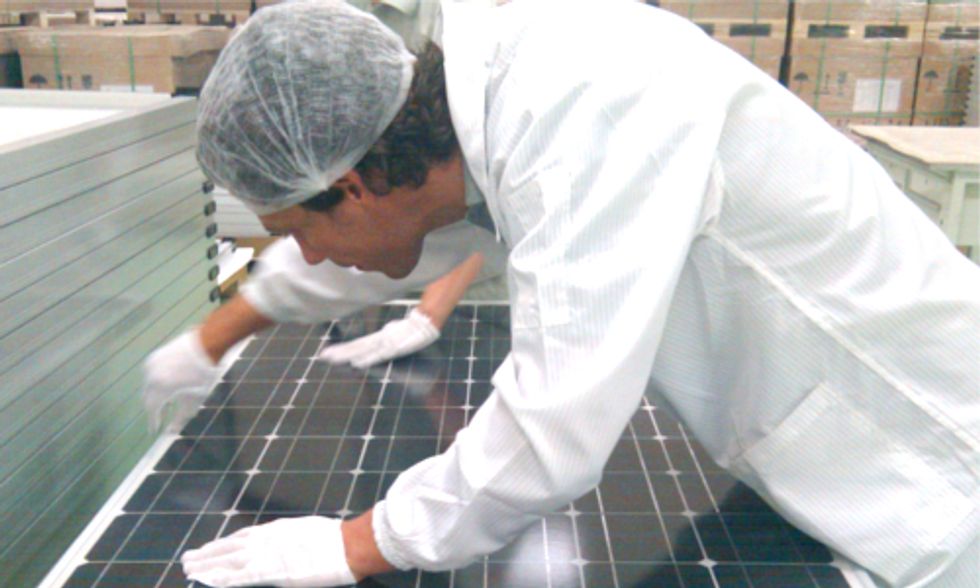 A California solar energy system manufacturer has petitioned the nation's commerce and commission departments to impose rules that could eventually block Chinese solar manufacturers from the U.S. market.
SolarWorld Industries America submitted "anti-dumping and anti-subsidy" cases with the U.S. International Trade Commission and U.S. Commerce Department this week in an attempt to close a loophole the company believes Chinese and Taiwanese firms have used to receive unfair subsidies from their governments and to dump products on the U.S. below costs.
The U.S. ruled against the Asian firms' practices a year ago, but 24 to 36 percent of the duties applied only to panels made from Chinese solar cells, which are the final major parts assembled into finished modules, according to The New York Times. The companies avoided the ruling by assembling panels from cells produced in Taiwan and other countries, even if those cells came from components—ingots and wafers—from China. A victory for SolarWorld would subject modules made from Taiwanese cells and cells from Chinese ingots or wafers to the duties.
"We're finishing the job of presenting the facts to our trade regulators to prevent China from further damaging yet another manufacturing industry and another rich base of employment," SolarWorld President Mukesh Dulani said. "China obviously recognizes the key importance of solar technology manufacturing to future economic competitiveness. But we do, too."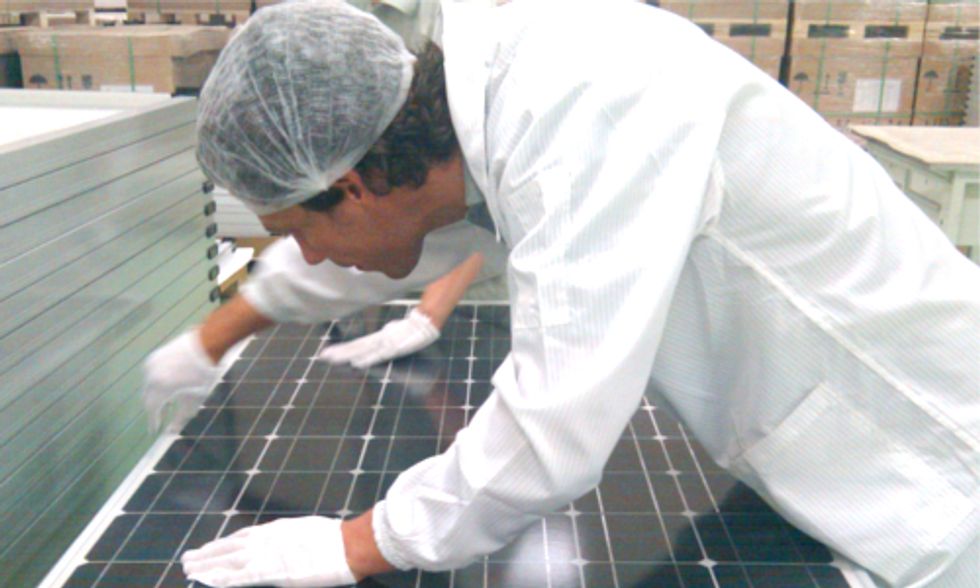 SolarWorld says it is acting on behalf of the industry with support from the Coalition for American Solar Manufacturing's 241 member organizations and the 18,350 Americans they employ.
According to The new York Times, China continues to explore how to impose duties on American polysilicon, which is the base compound for conventional solar panels. However, China reached a settlement with the European Union over similar trade complaints in the summer.
Robert Petrina, managing director of Yingli Green Energy Americas, a division of one of China's top manufacturer, said the company would "fight this just as vigorously as we did the first case."
Rhone Resch, chief executive of the Solar Energy Industries Association, admonished the petition, arguing that it only encouraged a back-and-forth dispute in an energy that still needs help to expand. SEIA's proposal provides a mutually-satisfactory resolution which recognizes the interests of all solar stakeholders and not just one segment of the industry.
"It's time to end this conflict and negotiations must play a role," Resch said. "For well over a year now, SEIA has encouraged the U.S. and Chinese governments and key industry stakeholders to find common ground, even putting forth a settlement proposal.
"We urge the United States and China to immediately commit to serious, results-driven negotiations."
Visit EcoWatch's RENEWABLES page for more related news on this topic.

EcoWatch Daily Newsletter
Related Articles from EcoWatch
Recent Stories from EcoWatch