Solar Businesses Speak Out Against Arizona's New Fee
Nov. 25, 2013 04:40PM EST
Business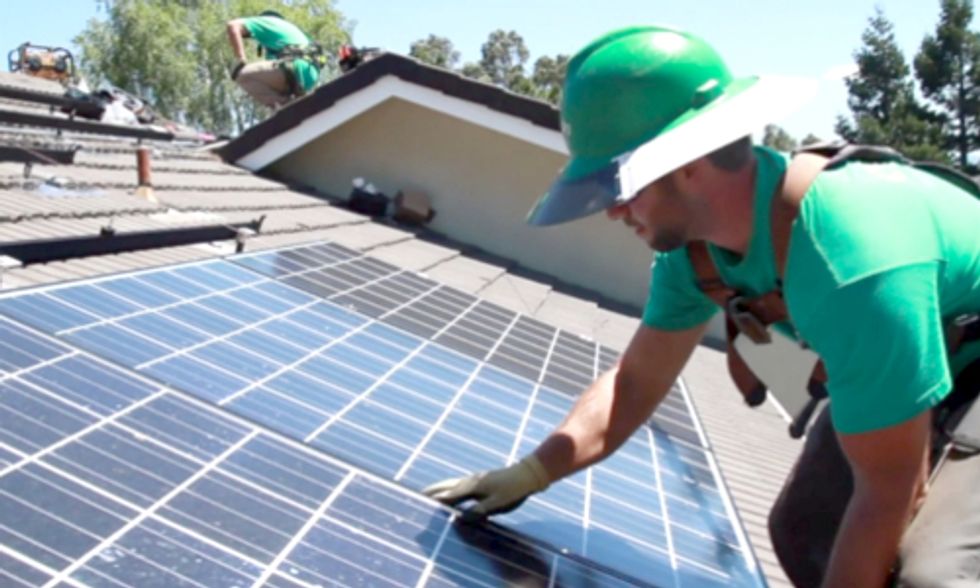 The newly passed fee for Arizona Public Service (APS) customers who will make solar installations after Dec. 31 isn't going over very well.
The largest solar installer in the state is lowering its prices in an attempt to offset the effects of the fee, while another company has already closed its doors and will file for bankruptcy, according to the Arizona Republic.
"There is no way we can stay in business," Lane Garrett, co-owner of Dependable Solar Products, said of his company, which employed 30 people before the closure.
"Small businesses can no longer compete. That is the bottom line."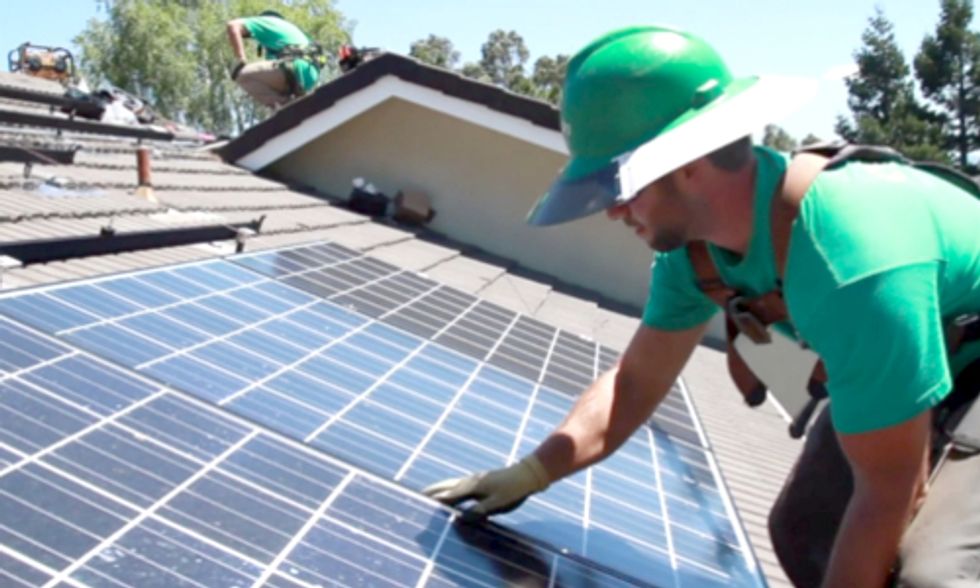 That sentiment might be the reality for Arizona's solar industry after state regulators approved a fee expected to average about $5 per month for the typical home with a solar installation. Following the approval, Lyndon Rive, founder and CEO of SolarCity Corp., decided to lower prices to make his service more attractive to people who were likely put off by the sweeping approval.
Rive told Arizona Republic that the average SolarCity customer saves $5 to $10 each month by reducing their power bill enough to offset a monthly lease payment. Other companies that offer solar panels report that customers save more than $100 a month on their power bills and that it takes about eight and a half years to pay off the purchase price of the panels with the utility savings.
At 70 cents per kilowatt of capacity, the new $5 monthly fee will either wipe out the savings potential for many new leasing customers or extend the payback period for those who buy panels.
Over a 30-year-term, SolarCity will now earn about $1,800 less from each lessee, Rive said.
A smaller utility, SRP, is also considering a fee, but has yet to make a proposal.
"The only way you can take these hits is if you continue to invest in the market and scale [up] the organization," Rive said. "For those companies who don't, you can only cut costs to a certain level and then you run out of ways to cut costs.
"Some solar companies are going to really struggle with this."
Visit EcoWatch's RENEWABLES page for more related news on this topic.

EcoWatch Daily Newsletter