Solar Beats Natural Gas in Game-Changing Court Ruling
Jan. 03, 2014 12:49PM EST
Business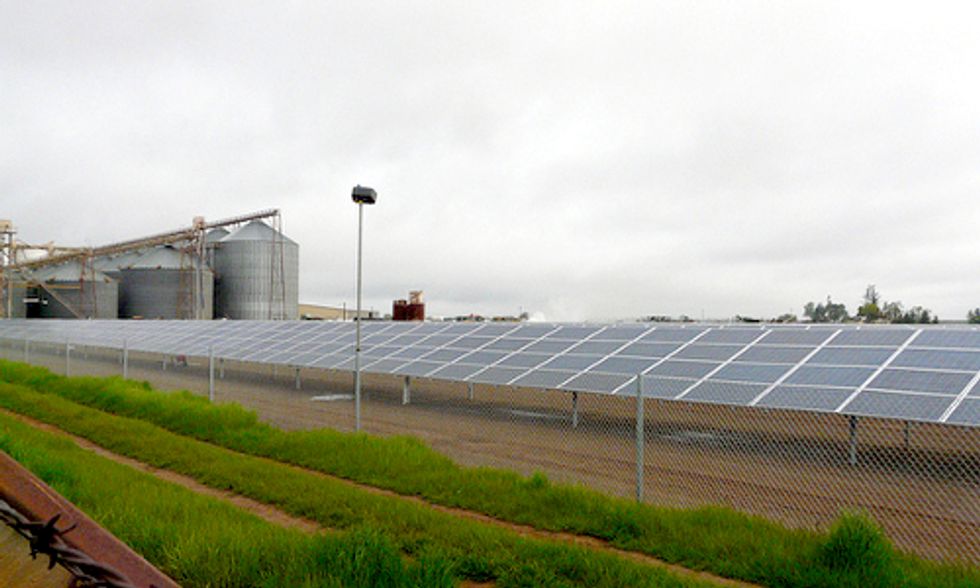 Solar energy faced off against natural gas in a courtroom this week, and the greener of the two came out on top.
Minnesota administrative law judge Eric Lipman recommended a solar project to help Xcel Energy, one of the state's largest utility, provide 550 megawatts (MW) of new electricity generation by 2020. Lipman could have selected one of five natural gas projects instead, but he realized Geronimo Energy's Aurora Solar Project was the better deal. 
"It's the first time that solar's gone head-to-head with gas facilities in this sort of a proposal and has received this sort of a recommendation," Betsy Engelking, Vice President of Geronimo, told the St. Cloud Times.
Geronimo's project is a 100-MW distributed solar project, spread across 20 to 25 farms in 18 counties. Each site would be 2 to 10 MW.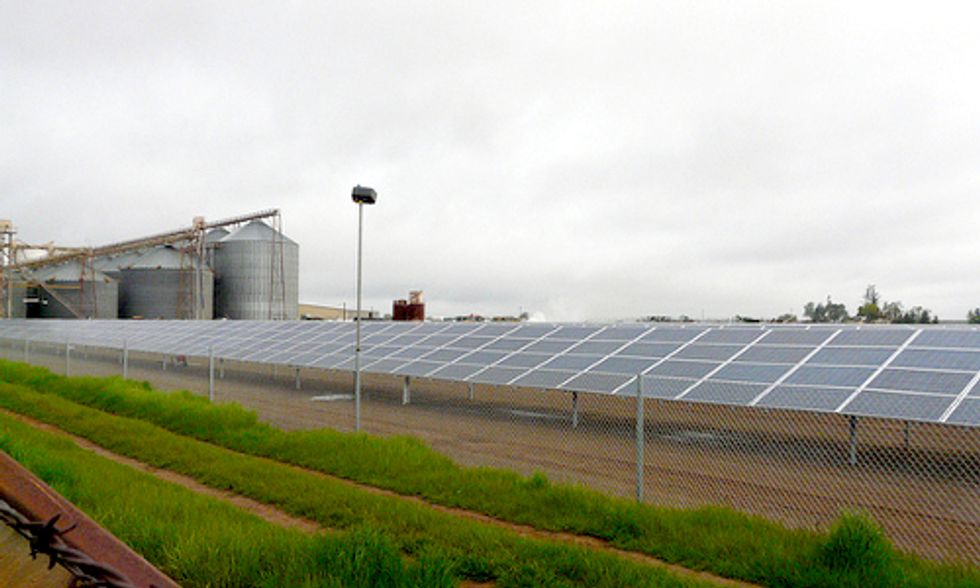 The $250 million project will not receive state subsidies, but qualifies for a federal investment tax credit, according to Climate Progress. If approved, construction on the farms would begin in 2015.
"[Aurora Solar] will have numerous socioeconomic benefits, minimal impacts on the environment and best supports Minnesota's efforts to reduce greenhouse gases," Lipman wrote in his 50-page ruling. 
Geronimo estimates 800 construction jobs and 30 permanent jobs. The farms, expected to have 60 to 70 solar panels, would take four to nine months to build. 
"[Solar energy] has always been better for our environment ... rulings like this one in Minnesota are proving that it's better for our pocketbooks too," Greenpeace spokesman David Pomerantz told AlJazeera America.
"Electric utilities around the country should embrace the solar revolution that their customers are increasingly demanding, or they risk becoming fossils themselves."
Visit EcoWatch's RENEWABLES page for more related news on this topic.

EcoWatch Daily Newsletter