This website uses cookies to ensure you get the best experience while browsing it. By clicking 'Got It' you're accepting these terms.
Six Reasons Why Every American Should Hate the House Farm Bill
Jun. 12, 2013 08:35AM EST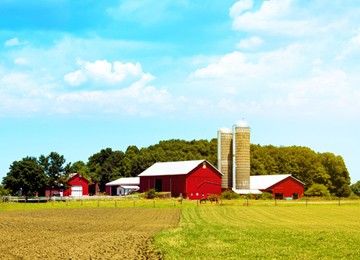 Photo courtesy of Shutterstock
The budget-busting farm bill headed to the House floor next week is bad news for taxpayers. Here's why this bill, officially H.R. 1947, shouldn't pass. 
This bill would:
Send crop insurance subsidies soaring to nearly $100 billion over the next decade. Right now, the U.S. Department of Agriculture (USDA) covers, on average, two-thirds of a farmer's premium. The bill proposes to increase revenue guarantees to 90 percent of a farm's income, provide 80 percent of a cotton farmer's premium subsidy and create a new peanut insurance program tied to the price of peanuts in Rotterdam.
Fail to limit insurance subsidies so the largest farm businesses would continue to collect the lion's share. Under current law, some farmers reap more than $1 million in premium support, and roughly 10,000 farmers receive more than $100,000 in premium support. While the top one percent of farmers annually receives, on average, more than $200,000, the bottom 80 percent collects just $5,000.
Increases price guarantees so close to market prices that even a small decline in crop prices would trigger billions of dollars in government spending, erasing any savings from eliminating long-discredited "direct payments" for corn, soybeans, wheat and rice. This so-called "price loss" program would boost already sky-high price guarantees for cotton and peanuts by 30 and 80 percent, respectively. The bill would even create a new price guarantee for sushi rice.
Extend direct payments for cotton farmers for two more years at a cost of nearly $1 billion. Direct payments would continue to be paid to cotton farmers regardless of need—or even whether a farmer harvested a crop. Other farmers would have to limp by unlimited insurance subsidies and eye-popping price guarantees.
Conceal names of subsidy recipients, among them, members of Congress. Recipients of direct payments, conservation payments and other farm programs are made public but the House Agriculture Committee has refused to divulge the identities of those who receive crop insurance subsidies that now comprise two-thirds of the farm safety net.
Weaken the conservation compact. Since 1985, farmers have agreed to adopt basic environmental protections in exchange for nearly $300 billion in farm subsidies. But, unlike the Senate farm bill, H.R. 1947 would not require that farmers receiving generous insurance premium subsidies protect wetlands or reduce soil erosion.
Reasonable reforms would provide farmers a robust safety net but at far less cost to the taxpayer than H.R. 1947. A bipartisan group of House members hopes to improve the bill via amendments to limit crop insurance subsidies to $50,000 per farmer, subject crop insurance subsidies to means testing, end windfall profits and require USDA to disclose the names of subsidy recipients. When combined with other reforms, these amendments could save the taxpayers more than enough to spare conservation and nutrition programs from proposed cuts and meet deficit reduction targets.
Visit EcoWatch's FOOD and FARM BILL pages for more related news on this topic.

EcoWatch Daily Newsletter
Asian elephants in Bandipur National Park, India. Mike Prince / CC BY 2.0
By John R. Platt
Some of the tiniest creatures in Myanmar benefit from living near the largest species in the area.
Eucador's Waorani indigenous people celebrated a court ruling against oil extraction on their ancestral lands.
Oregon state capitol. Tashka / iStock / Getty Images
Oregon republicans fled their state rather than do anything to stop the climate crisis. The state republicans abrogated their duties as elected officials and ran away since they don't have the votes to stop a landmark bill that would make Oregon the second state to adopt a cap-and-trade program to curb greenhouse gas emissions, as Vice News reported.
The Burbo Bank Offshore Wind Farm in the Irish Sea in Wallasey, England. Christopher Furlong / Getty Images
The birthplace of coal power is changing its ways. For the first time since the industrial revolution, the United Kingdom will generate more electricity from clean energy sources like wind, solar and nuclear power rather than from fossil fuel plants, the country's National Grid said Friday, as the BBC reported.
A chimpanzee in Ol Pejeta Conservancy, Kenya. Ray in Manila / CC BY 2.0
By Ashley Edes
Whether you find it fascinating or disquieting, people recognize the inherent similarities between us and our closest primate relatives, especially the great apes. As a primatologist I regularly field questions ranging from how strong gorillas and chimpanzees are (very) to whether monkeys throw poop (not yet observed in the wild) to how smart they are (let's just say I can't compete with their puzzle-solving abilities).
An Impossible Burger. Sarah Stierch / Flickr / CC BY 2.0
By Jaydee Hanson
In the foodie world, 2019 might as well be named The Year of the Impossible Burger. This plant-based burger that "bleeds" can now be found on the menus of Burger King, Fatburger, Cheesecake Factory, Red Robin, White Castle and many other national restaurant chains. Consumers praise the burger's meat-like texture and the product is advertised as an environmentally friendly alternative to traditional beef burgers.