Six Flags to Build New Jersey's Largest Solar Farm and Become First Theme Park to Be Entirely Self-Powered
Mar. 28, 2015 08:57AM EST
Business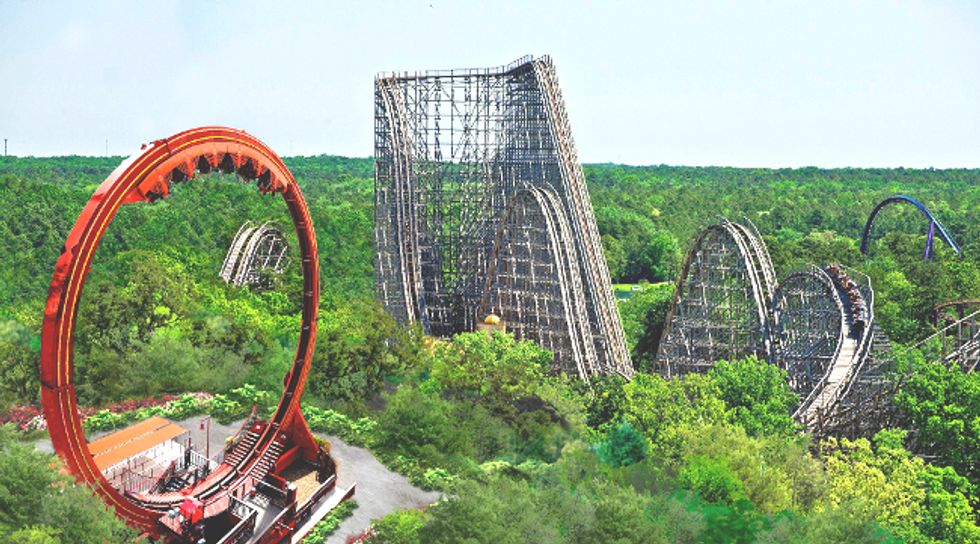 New Jersey theme park Six Flags Great Adventure announced that it is partnering with New Jersey-based KDC Solar to construct a solar farm that will provide virtually all its energy needs. It will be the largest solar farm in New Jersey and will make the sprawling, 2,200-acre Six Flags Great Adventure the first theme park in the country to be entirely self-powered. The park is located in Jackson Township in central New Jersey, 26 miles from Asbury Park on the Jersey Shore.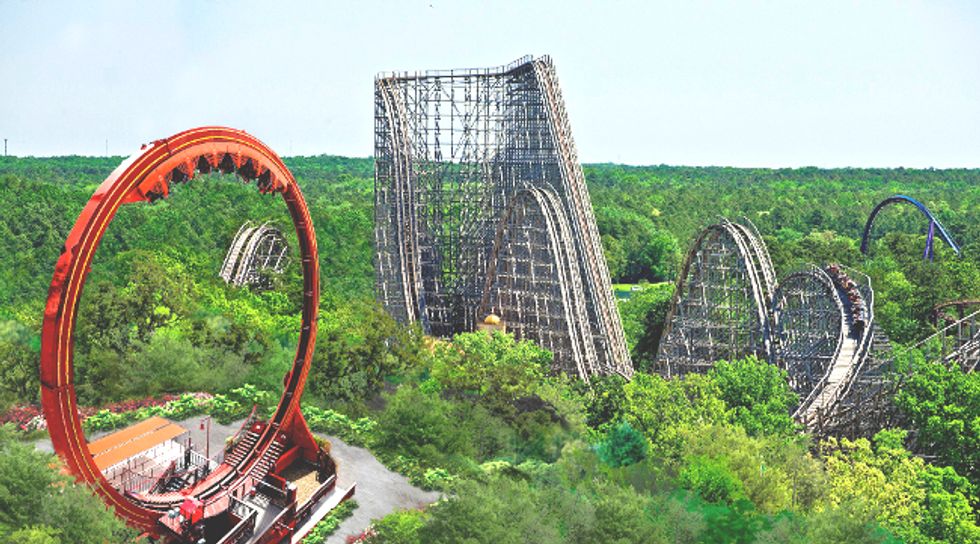 "We are continually searching for new ways to operate more efficiently and enhance our role as good stewards of the environment," said the park's president  John Fitzgerald. "Solar power will significantly reduce our reliance on harmful fossil fuels."
Six Flags said that the 90-acre, 21.9 megawatt (MW) facility will take about 16-18 months to construct and should be up and running in late 2016. It's expected to produce about 98 percent of the park's electricity, accounting for some cloudy days.
Jackson township councilman Kenneth Bressi told the Asbury Park Press that the township, whose planning board gave the project the green light earlier this month, is enthusiastic about it because the undeveloped property east of the park that the solar farm will be located on will be taxed at a higher rate and the new facility helps assure the park will stay open for the long term.
"God knows what their electric bill is and what they're going to be saving annually," said Bressi. "They wouldn't be doing projects like this if they weren't going to around for a long while, so this is great for Great Adventure and for Jackson."
David Beavers, solar campaign organizer at Environment New Jersey, also expressed enthusiasm for the project, telling the Asbury Park Press, "This is going to be the biggest installation in New Jersey, which is going to be a huge step in the right direction."
It was also revealed the 18,000 trees would be removed to make way for the facility. Six Flags spokesperson Kristin Siebeneicher told the Asbury Park Press the trees were mostly in poor condition and that the Six Flags and KDC Solar would be replanting 25,000 trees over a seven-year period.
"Hearing that they are going to be replanting those trees, it definitely sounds like it's going to be a worthwhile initiative," said Beavers.
While Six Flags Great Adventure is boasting it will be the largest U.S. theme park to rely entirely on clean energy, it doesn't have much competition yet. Last April, Tampa's much smaller, 150-acre Legoland Florida announced that it was the first U.S. theme park to run entirely on renewables for one day when it did so to celebrate Earth Day. The park's Imagination Zone area features permanent solar panels that continue to feed energy to that section of the park.
Currently, the Tinton Fall Solar Farm and Pilesgrove Solar Farms are the largest solar facilities in New Jersey, each generating about 20 MW of power. New Jersey ranks sixth among states in the amount of solar installed in 2014 with 239.8 MW and currently has the third highest amount of installed capacity after California and Arizona, according to the Solar Energy Industries Association.
YOU MIGHT ALSO LIKE
Solar Energy Could Power America 100 Times Over
Solar Is Creating Jobs Nearly 20 Times Faster Than Overall U.S. Economy
EcoWatch Daily Newsletter