Sir Paul McCartney Leads Celebrity Call for Fracking Ban in the UK
Jun. 02, 2014 02:27PM EST
Energy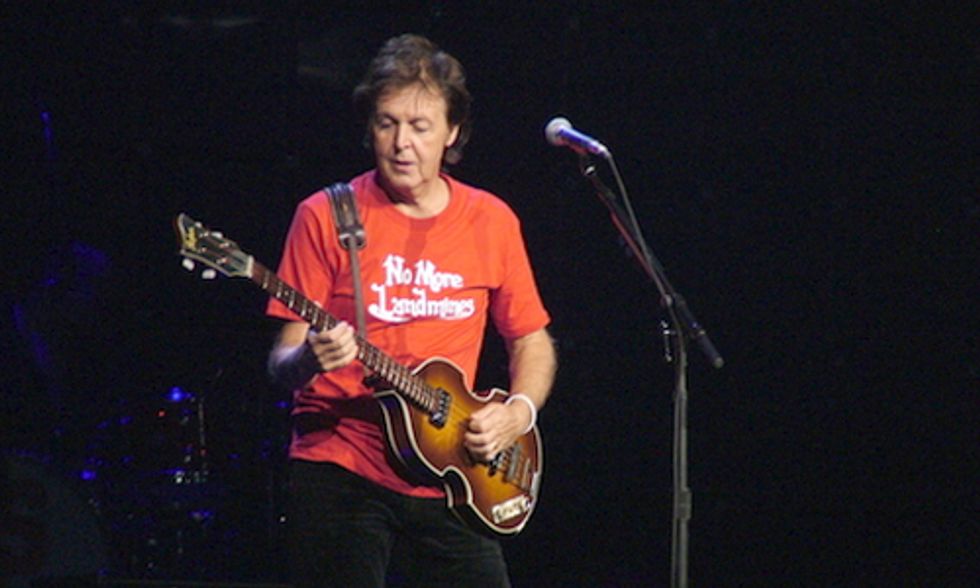 A host of celebrities—including Sir Paul McCartney, actress Helena Bonham-Carter and singer Thom Yorke—have added their voices to the growing call for a fundamental rethink of the UK government's shale gas strategy.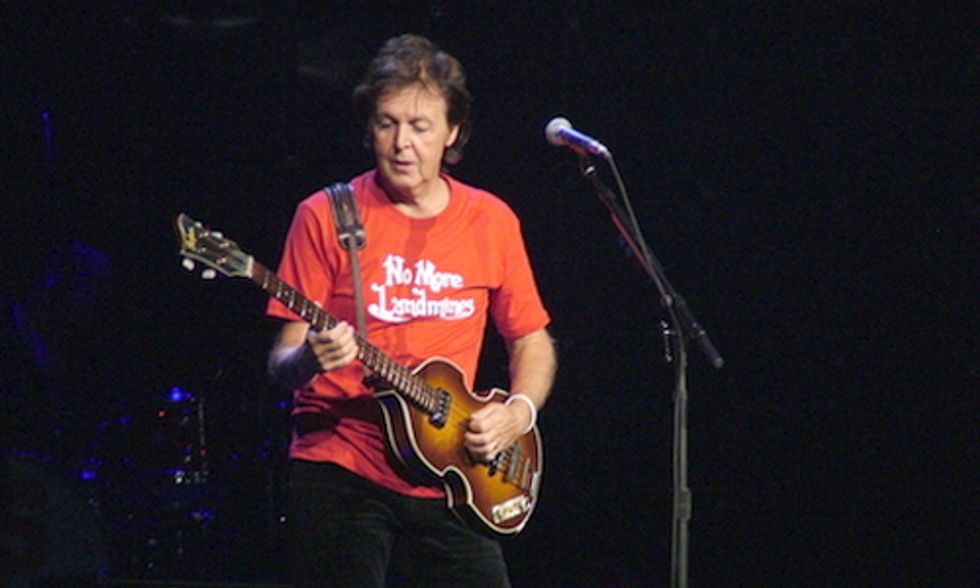 Photo courtesy of Shutterstock
Kicking off a major new campaign, "We Need to Talk About Fracking," more than 150 high profile names from the world of music, film, art and science, are calling for a moratorium on shale exploration until a "genuinely independent, balanced and thorough public debate is held into the potential dangers" the industry holds for the country.
The campaign has also been backed by green businesses, executives and NGOs including Lush Cosmetics, Solarcentury founder Jeremy Leggett, Trillion Fund, Triodos Bank, the Royal Society for the Protection of Birds and Friends of the Earth.
The group is arguing that regulations are being changed to accommodate fracking without sufficient public debate as to the risks associated with the activity.
The campaign launches as the government continues to pursue shale gas expansion across the country. On Wednesday, the Queen's speech—the official opening of Parliament—is expected to announce a change in trespassing laws to allow shale gas exploration firms to drill under private land without requiring the landowner's permission.
In a bid to counter opposition, the government is also expected to increase compensation to affected communities by £800,000—this sum would be added to the existing scheme under which communities can be given a lump sum of £100,000.
But opposition to shale gas continues to grow with new polls showing the number of people in favor of fracking has fallen below 50 percent and today's campaign further highlights the strength of this resistance.
Over the coming months, the campaign will host a number of public debates on whether fracking represents "an acceptable and effective way of securing energy for the benefit of Britain."
--------
YOU MIGHT ALSO LIKE
America's Fracking Boom Looks More Like a Blip According to European Study 
Europe Opens Its Doors to Fracking
UK Proposes to Frack One-Half of Great Britain
 --------
EcoWatch Daily Newsletter
Related Articles from EcoWatch