Sierra Club Files Lawsuit Against Michigan For Granting Permit to State's 'Worst Polluter'
Jul. 21, 2014 04:59PM EST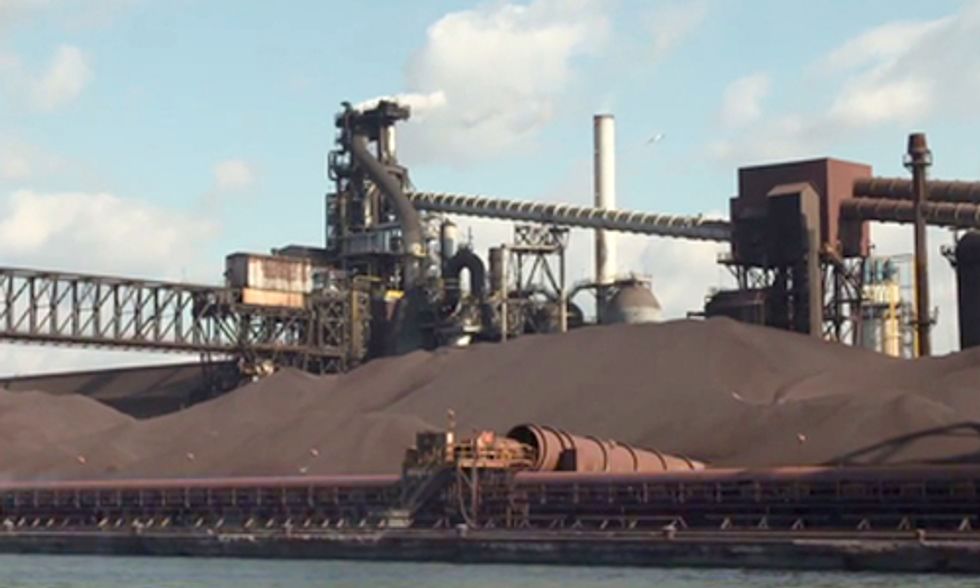 Already known as one of Michigan's worst air polluters, you could could argue that Severstal Inc. is the last company that needs a permit to emit more toxins.
But Michigan's Department of Environmental Quality (DEQ) did just that in May, which prompted the Sierra Club and three other petitioners to file a lawsuit Monday in Wayne County Circuit Court. The groups want the court to strike down the Dearborn steel company's permit, citing federal Clean Air Act provisions and actions allowing a state business-promoting agency to intervene with environmental regulators involved in a permit decision.
The permit allows Severstal to release more than 725 times more lead into the air from one portion of the company's plant, compared to the original permit from 2006, the Detroit Free Press reported prior to the approval. The new permit lets the company pollute at levels already cited more than 30 times in clean air enforcement actions by the DEQ, according to the Sierra Club.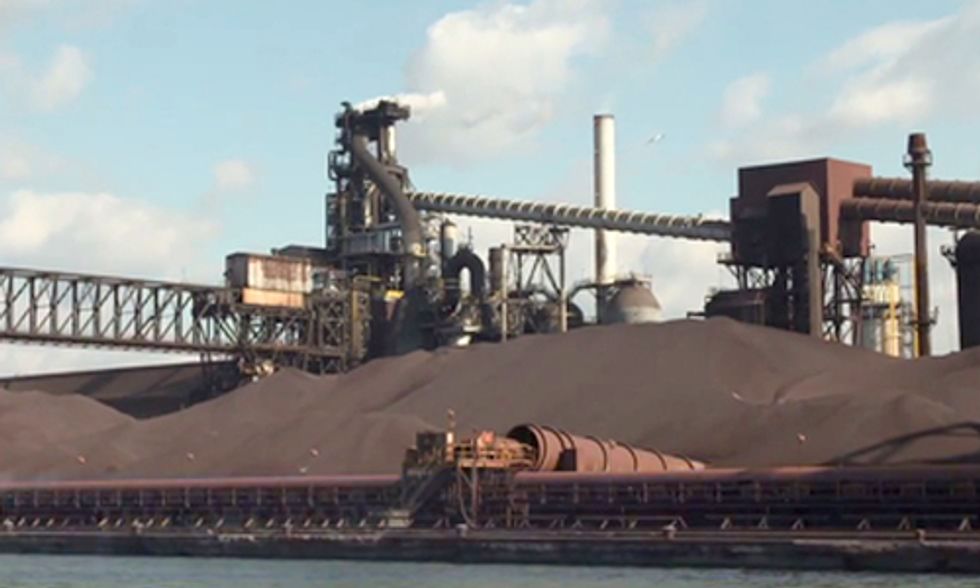 "The decision to grant this permit to pollute violates the Clean Air Act and means families living in Dearborn and Detroit will be breathing more toxic air for years to come," Rhonda Anderson, the Sierra Club's senior Detroit organizer, said in a statement.
The South Dearborn Environmental Improvement Association, Detroiters Working for Environmental Justice and the Original United Citizens of Southwest Detroit also field the suit. Coincidentally, the groups filed the suit the same day that West Chester, OH-based AK Steel bought Severstal for $700 million. That didn't take any eyes off the permit, though.
"It's outrageous and just wrong to put a corporate polluter's interest ahead of public health," Tyrone Carter, president of the Original United Citizens of Southwest Detroit, said. "There are kids growing up and going to school within sight of this plant who deserve and have a right to be protected from harmful pollution by a company that makes millions of dollars in profits but won't be required to comply with clean air laws."
A 90-day review of emissions from a Severstal smokestack two years ago revealed 1,660 violations of state and federal regulations for smoke opacity, which is a measure of particle levels in the smoke. Still, the company received the permit shortly after a visit from Gov. Rick Snyder, in which some alleged the governor received a Russian vase and a $1,000 contribution from Severstal's top North American official. The chair of the state's Democratic party deemed the permit "backdoor politics at its worst," while Rhonda Anderson of the Sierra Club said it was "an embarrassment" for the state.
"We are doing this for our kids and our grandkids," said South Dearborn Environmental Improvement Association board member Abdo Bapacker. "Many families in the South End are sick from breathing polluted air."
EcoWatch Daily Newsletter